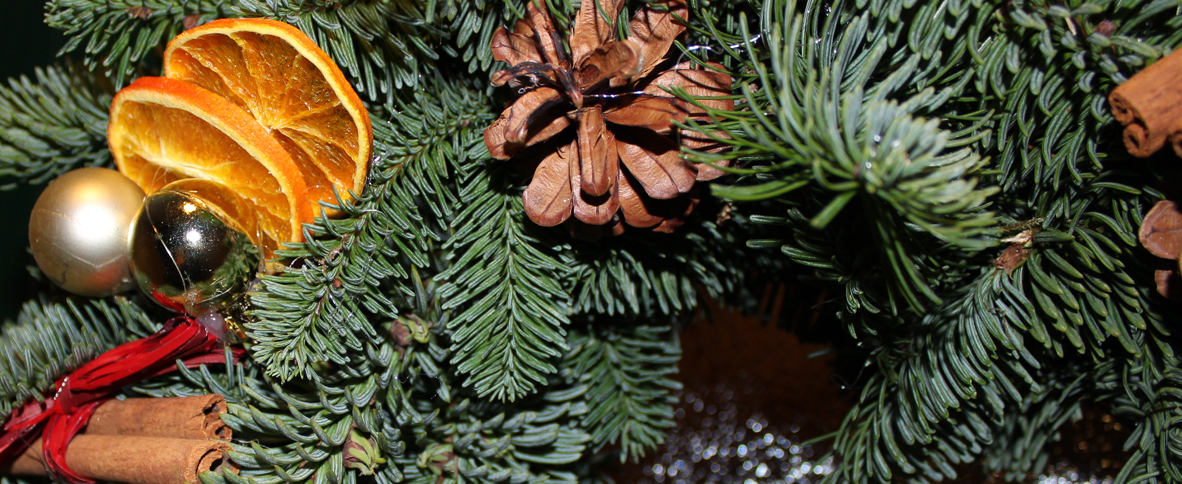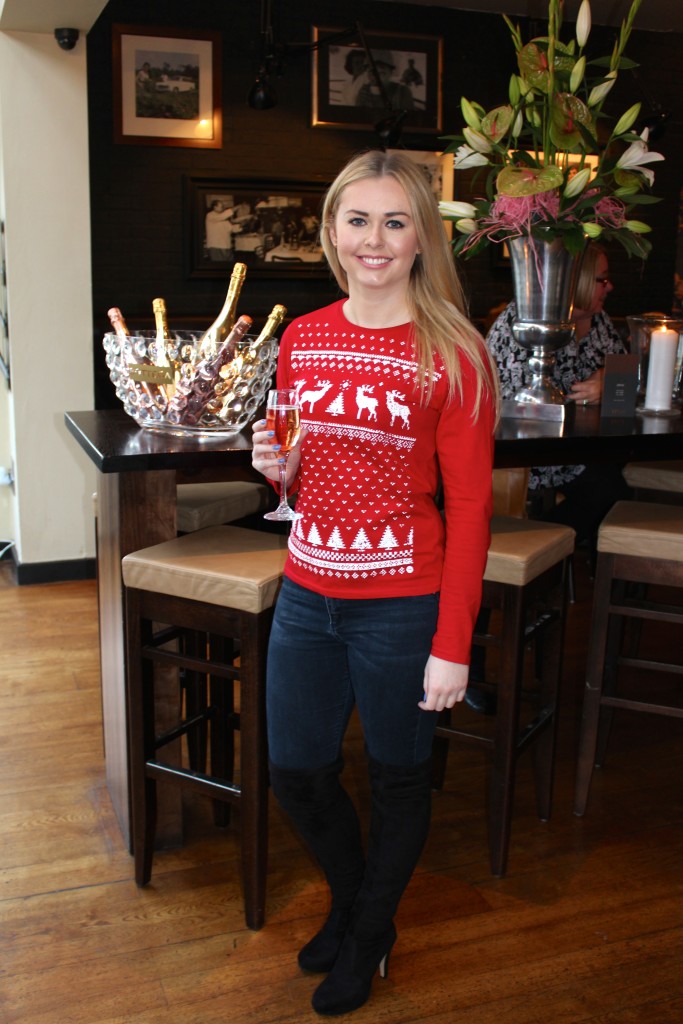 In keeping with my Christmas Collection posts, last weekend my friend Fiona and I went to a wreath making class at Gusto Cookridge, Leeds. The class included the workshop, a main course and a glass of wine for £40, which we both thought was a bargain, as other florists charge around £75 without a meal! The florist for the workshop was Lily's of Bramhope and after the workshop I'd highly recommend them.
It may still be November, but I thought it was the perfect opportunity to crack out my Jolly Clothing Christmas Top*! I find some Christmas jumpers to be scratchy and itchy, as they're not always the best quality, but this cotton top was the complete opposite, and so comfortable. I got lots of compliments from the other ladies on the workshop as well as the staff, who were asking where I got it from, if you want to get your hands on this one, or similar, you can here.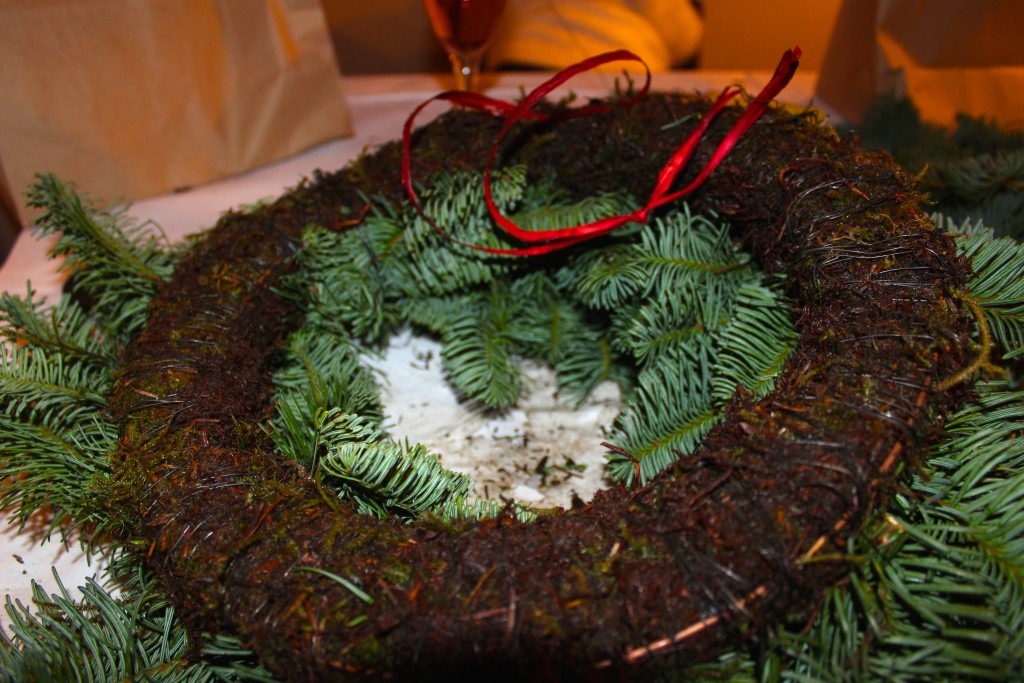 We started off with a ring that we bound moss to; we had a bucket of moss, which we shaped into sausages and then tied onto the ring with wire. I did this once, but wasn't happy with the thickness, so repeated the process. We then tied spruce around the ring in small pieces, until the whole wreath was filled. After this we tied a ribbon through the wire on the back of the wreath so we could hang it. To stop the wreath from scratching our doors, we tied a strip of plastic around the moss, using floristry pins, this also serves to keep the moss damp, and keep your wreath fresh. The final step was the place our decorations on the front of the wreath, I had silver baubles initially, but prefer gold at Christmas so swapped with someone whose preferences were the other way around. The hardest part of the whole process was tying the bow; you can't imagine how difficult this was, despite being showed about 5 times! I just couldn't get my head around it and felt a bit silly – I got there in the end though!!
Fiona and I were really proud of our finished wreathes, as were our other halves who couldn't believe how good they looked.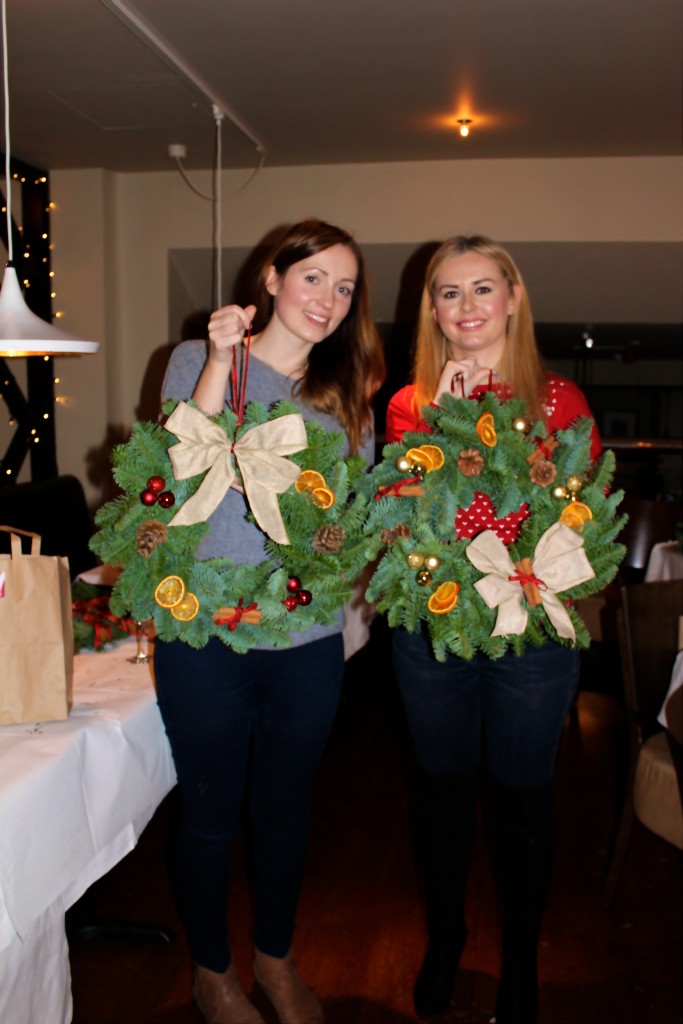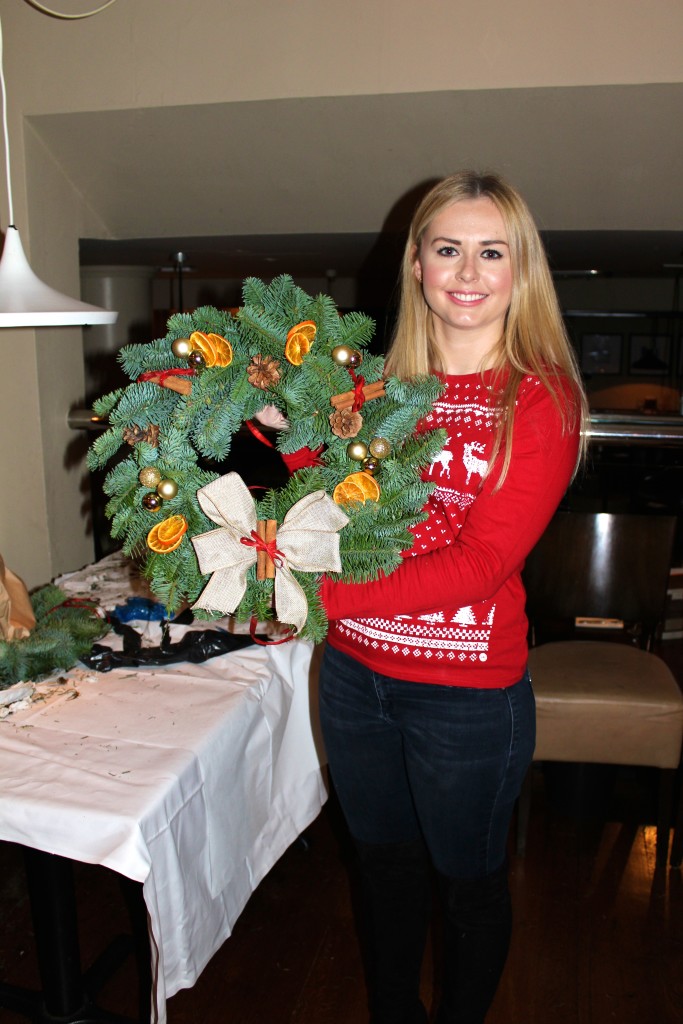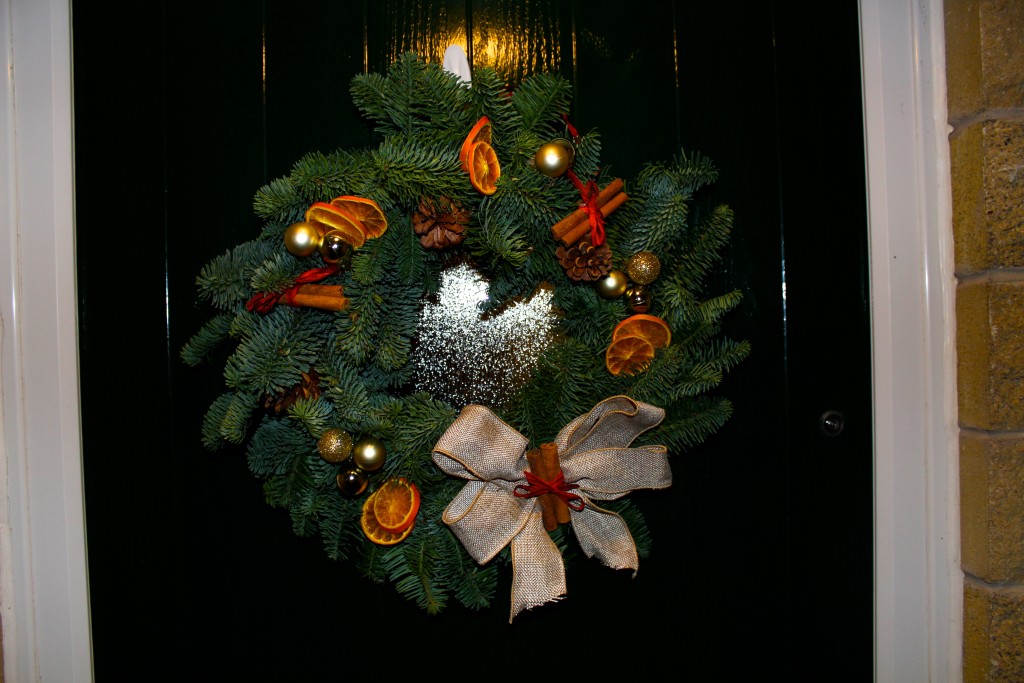 I've already got my wreath on my front door, and I love it! We were advised to put it in the garden after the Christmas period, as we could potentially re-use it next year, even if it is only the moss that remains intact. After realising just how easy it is to make a wreath, albeit time consuming, I'd most likely make my own in future years. I think they'd also make great gifts.
I plan on putting my tree up next weekend and I'm super excited, I think since buying my own home Christmas is a little more magical again. Have you got into the Christmas spirit yet?
Lauren xxx