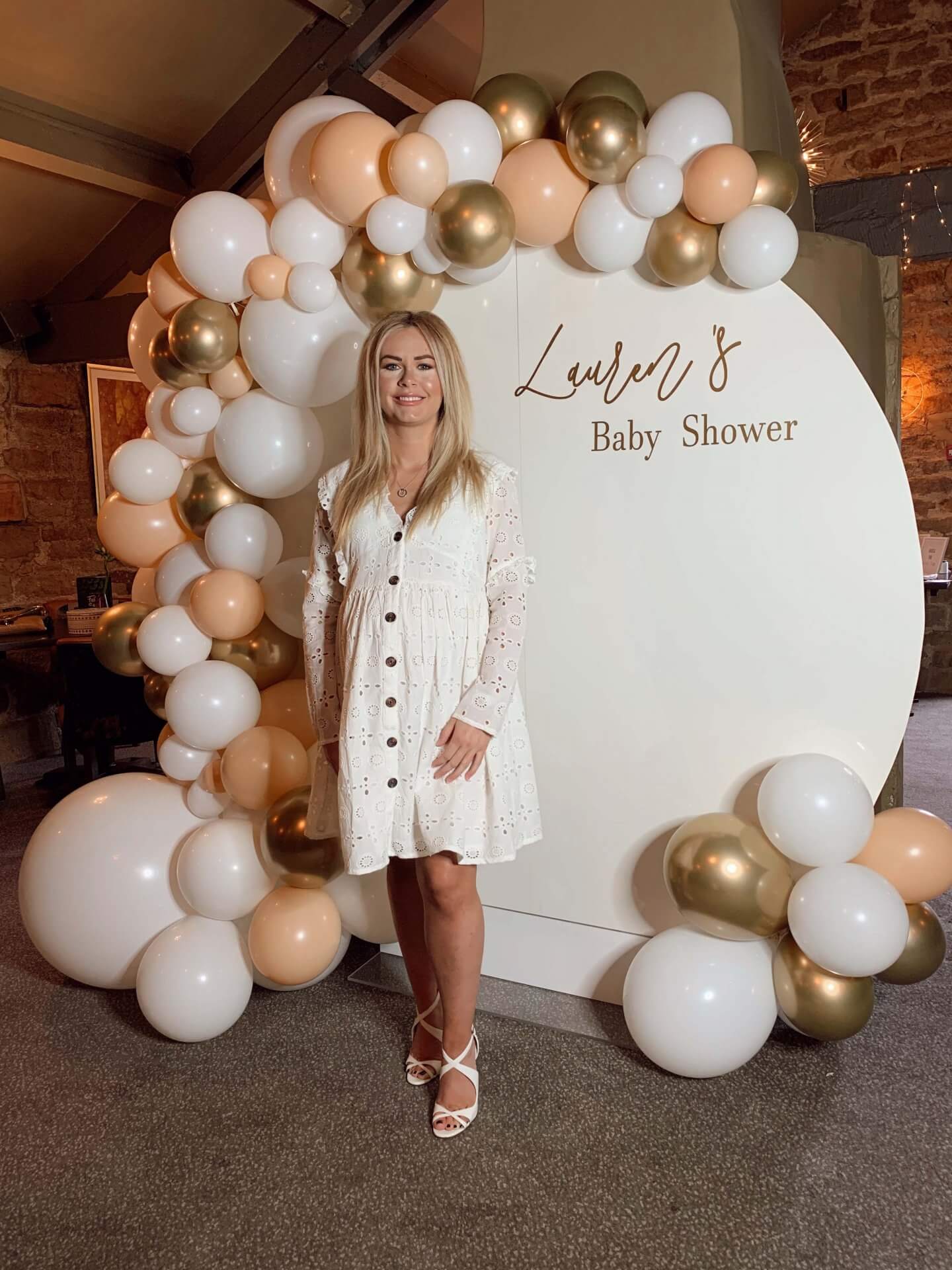 Ad – this post contains affiliate links
Being a first time mum, I have read so many posts and watched countless YouTube videos on what to put in your hospital bag for labour, that I hope I've got everything I now need. I felt completely clueless and have now probably spent hours researching what to take. To help understand why I've picked the items I have, my birth preferences, in short, are to have an active labour and a water birth. I'll link to as many of the products as I can. I still need to finalise baby's bag, but if you'd like to see a post on that, leave me a comment!
What's in my hospital bag?

Maternity notes and birth preferences
A TENS machine – you can buy or rent, we chose to buy from Mothercare, it was a lot cheaper but currently out of stock. Obviously I can't use this if/when I get in the pool
A gym ball – I've been sat on my ball for the past few months at work and plan to take it to the hospital with me too, some hospitals do have them, but I'm going to take my own just in case
A bikini
A wrap front nursing bra in case I don't want to wear the bikini
Handheld fan
Hair bobbles and hair clips
Water bottle with straw
Snacks (I have no idea if I'll want to eat or drink)

Isotonic drinks
Non-perishable food; cereal bars, chocolate etc.

2 x Open Fronted nighties – I got mine from Primark so I can bin them if they get messy
Dressing Gown from Primark
Slippers from Primark
Pack of black full briefs plus some extra big knickers from Primark
Flip flops for the shower – 90p in Primark
Fluffy socks from Primark
2 x Nursing bras – I got a two pack from M&S (similar link)
Dark towel & face cloth
Toiletries, which I've separated into 3 clear bags; during labour, post birth and personal hygiene;

Mini shampoo/conditioner – I don't plan to wash my hair but want the option to in case it gets messy
Hand sanitiser
Face wipes
Lip balm
Hairbrush
Toothbrush (plus one for Andrew), toothpaste, mouthwash
Cotton pads and a cleanser (not sure which yet)

Eye mask
Phone & phone charger
Plastic bag for dirty laundry
Many ladies take a small bag of makeup and their hair styler. I don't plan on taking makeup into hospital, or any form of hair styler, I really don't think I will have the energy. Hopefully I'll have a fresh-ish set of my beloved eyelash extensions though, which I've been wearing for almost two years.
I hope you find my list useful, please let me know if you think I've missed anything. I'll obviously have a bag for my baby and my husband, so if you'd like to know what I'll be packing in those, leave me a comment.
Lauren xx