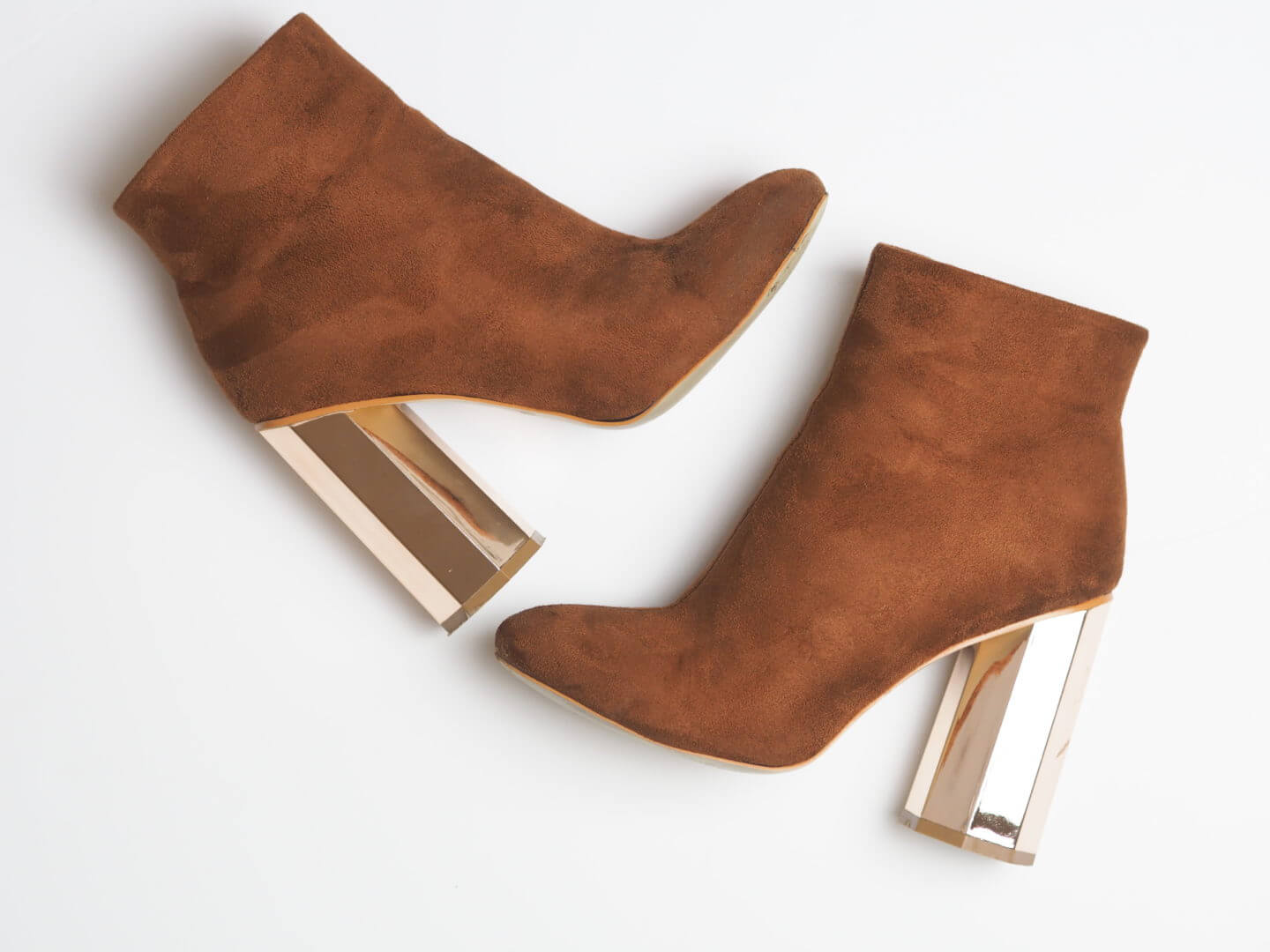 The Perfect Heeled Ankle Boots
Winter is definitely here to stay, meaning it's too early to break out the stiletto sandals for an evening out with the girls.  If you're a heel lover like me, then fear not, I have a beautiful pair of heeled ankle boots* which I received from 4th&Reckless are glamorous enough for a night out with the girls, but are also comfortable and will keep you warm.
Metallic boots have been everywhere this season, and if you're a true fashionista you probably own a pair.  For me, the trend is just a little too far out, so a metallic heel with a contrasting material for the boot, is definitely more up my street; I love the faux suede tan colour of these boots and the hexagonal shaped heel adds extra glamour.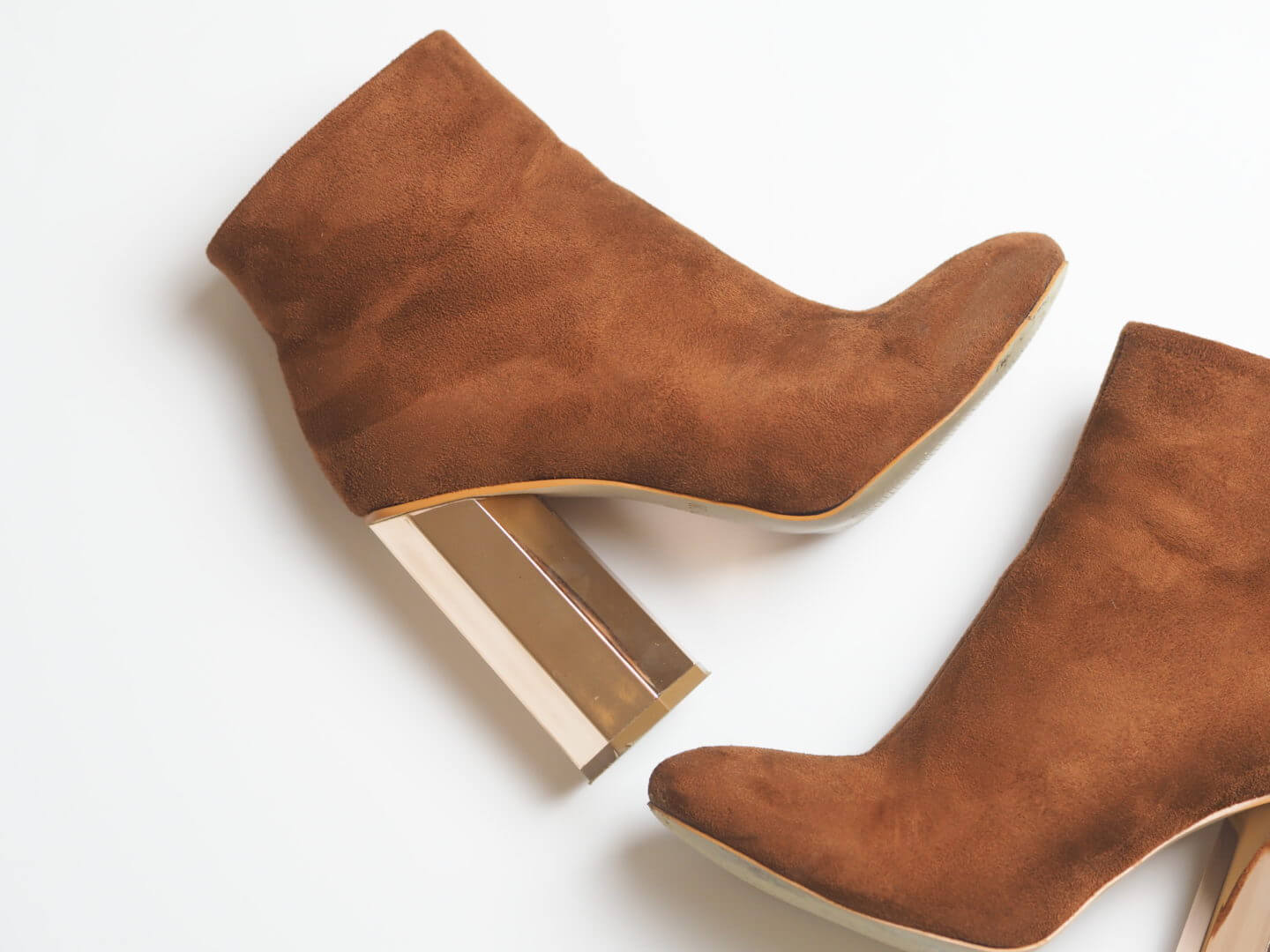 As soon as they arrived I couldn't wait to wear them, so on they went for a wine tasting evening at Veeno with the girls.  I paired the boots with this floral tea dress and a pair of leggings.  Unfortunately there aren't many sizes left in the  Topshop dress, but ASOS have a great selection, as does Boohoo.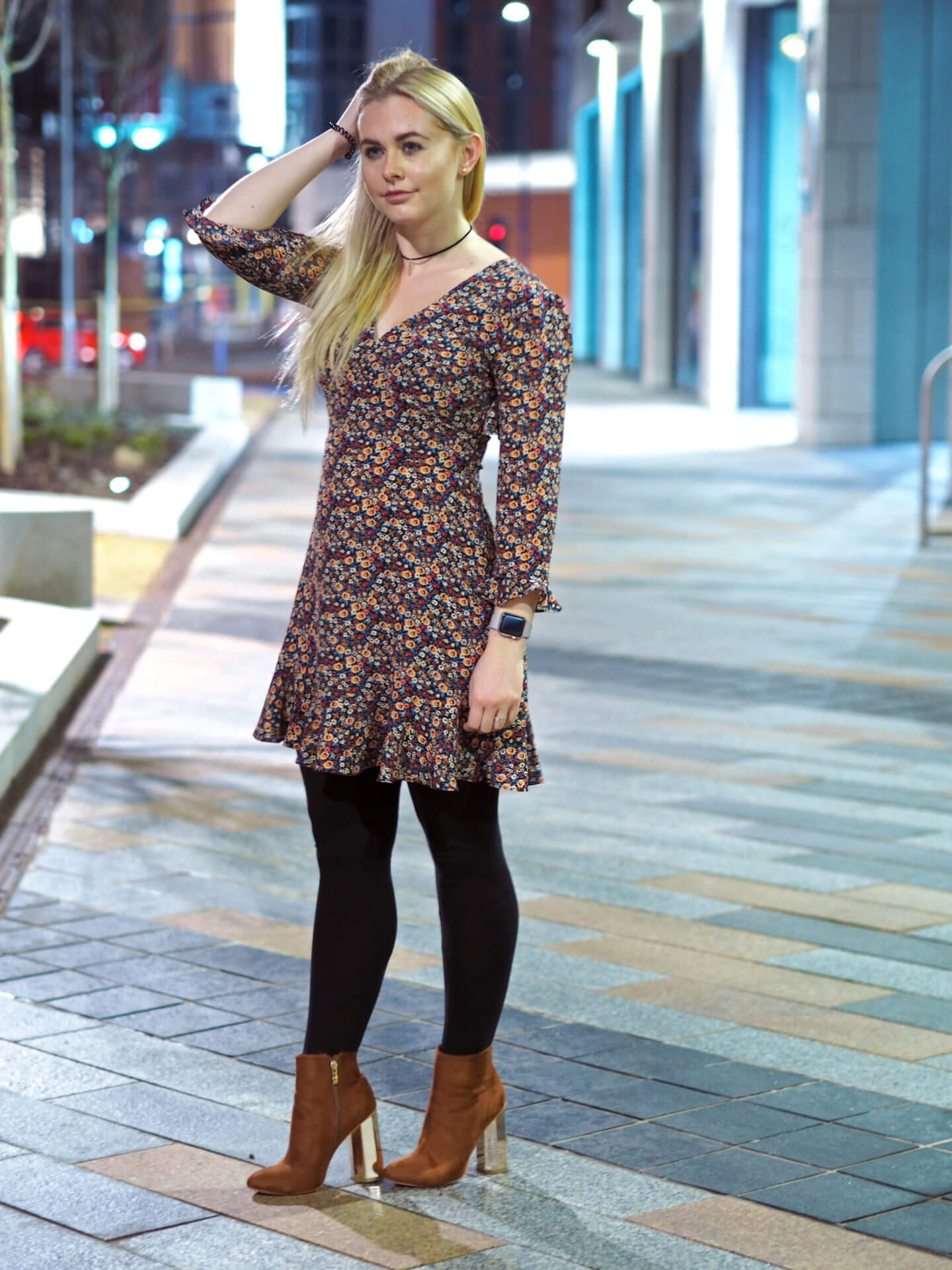 I'd definitely wear these boots into spring and possibly summer too, paired with either a skater dress or another tea dress.  The heels were higher than I expected, so for me they're definitely a pair for an evening out, not so much during the day.  Despite the height, these boots are actually surprisingly comfortable.  These boots are priced at £32 which I think is an absolute bargain, plus 4th&Reckless have promotional codes when you first hit the site.
I definitely think these are the perfect heeled ankle boots and will see me into next season.  What do you think of these boots? I'd love to know how you would style them too.
Lauren xx