Valentine's day is fast approaching, it is next Sunday for those not quite with it! If like us, you'd rather spend it at home with your loved one, then this post is for you; my guide to the perfect Valentines Night In.
Setting the scene, or Scent…
I absolutely adore fresh flowers, which is probably one of the reasons I'm a fan of Valentine's Day; it may be cliche, but roses on Valentines Day really make me smile. I think they're a must for a Valentine's spent at home, as if you're out or away for it, you can't appreciate them. There are many online florists to choose from, and I have two that I'd recommend to you, Appleyard London and Blossoming Gifts. As well as making your home smell lovely, they also make a great gift, so if you're stuck, you've came to the right place.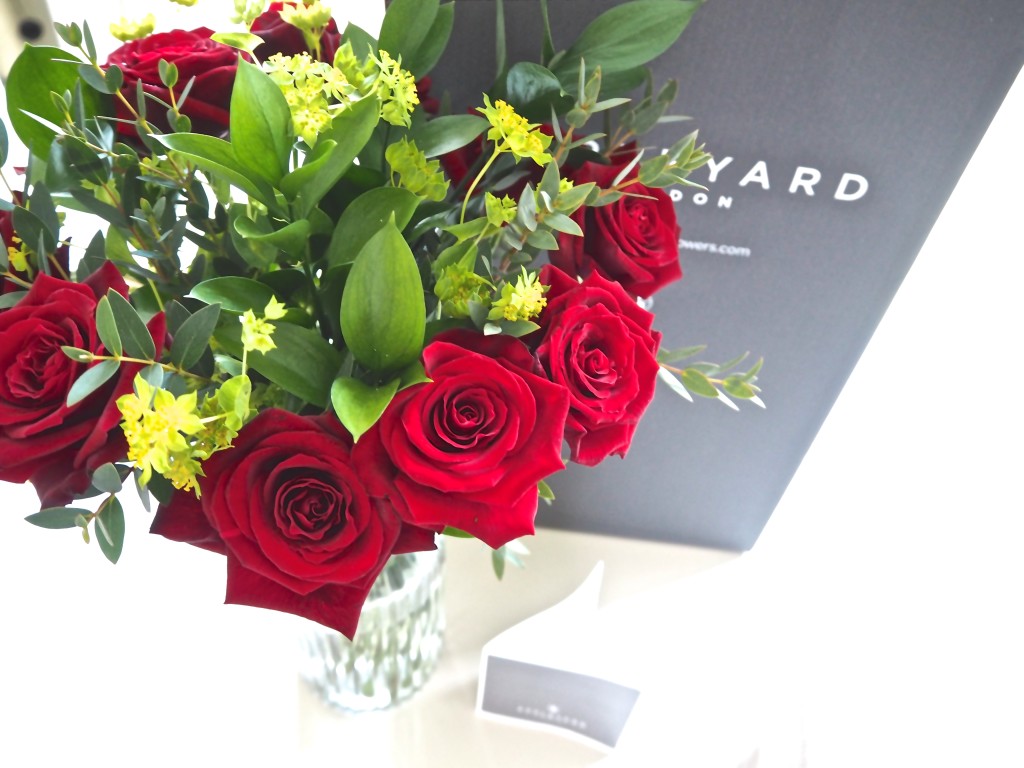 These beautiful red roses happen to be the most perfect red roses I've ever seen or received, they are the Radiant Red Roses Bouquet* from Appleyard London, I couldn't believe how special they were when I opened the box. This particular bouquet is priced at £35, and I have a discount code to offer you, use "BLOG33" at the checkout for Appleyard London, to receive an incredible 33% off! These flowers were delivered in such a pretty box (I have a thing for packaging), it just made the whole experience so enjoyable.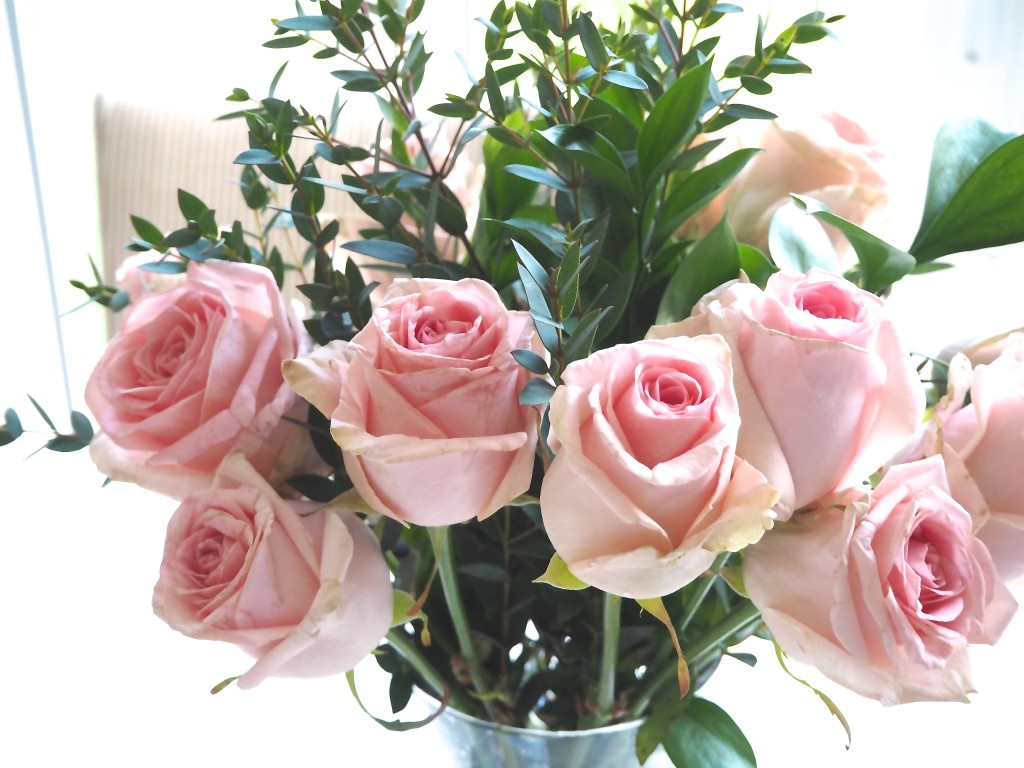 If you're looking for some more afordable Valentine's flowers and if red roses aren't yours or your Valentine's 'thing' why not opt for a different colour rose? A less dramatic choice, but sticking with the Valentine's theme could be pink roses. Blossoming Gifts offer an online service also, but at a more affordable price. I'd recommend the Bubblegum Pink Rose Bouquet*, these are priced at £31.99, but I also have a 33% off discount code for you, just use "BGIFTS33" at the checkout. Again these were delivered in a box to my front door.
The Romantic Dinner…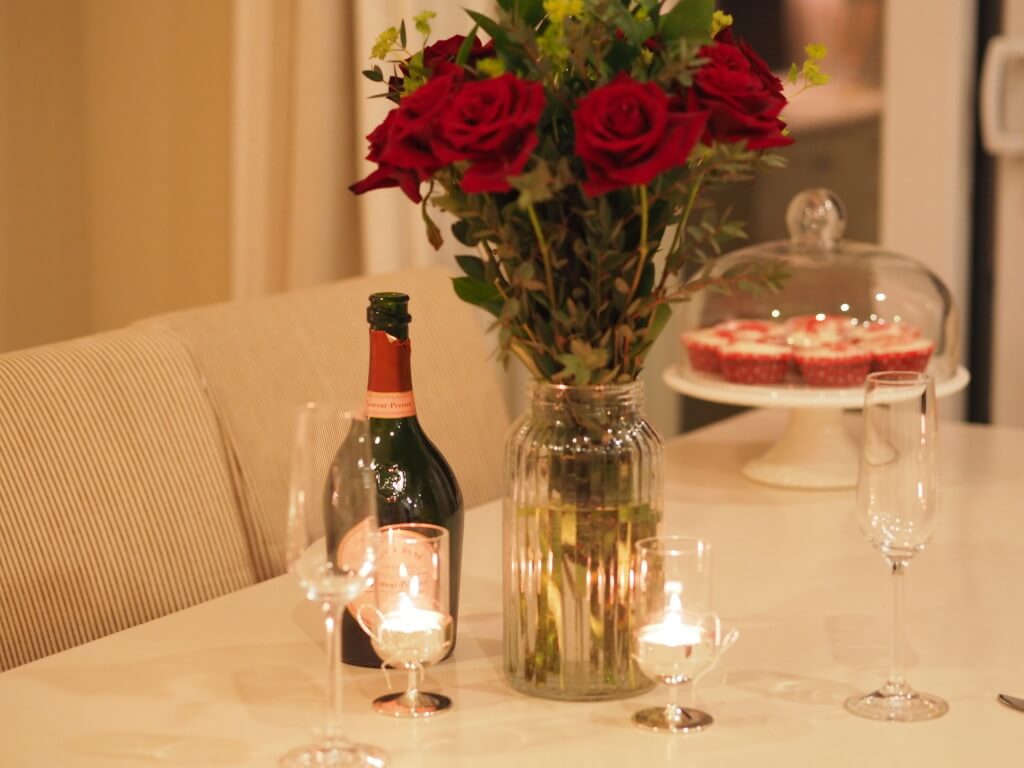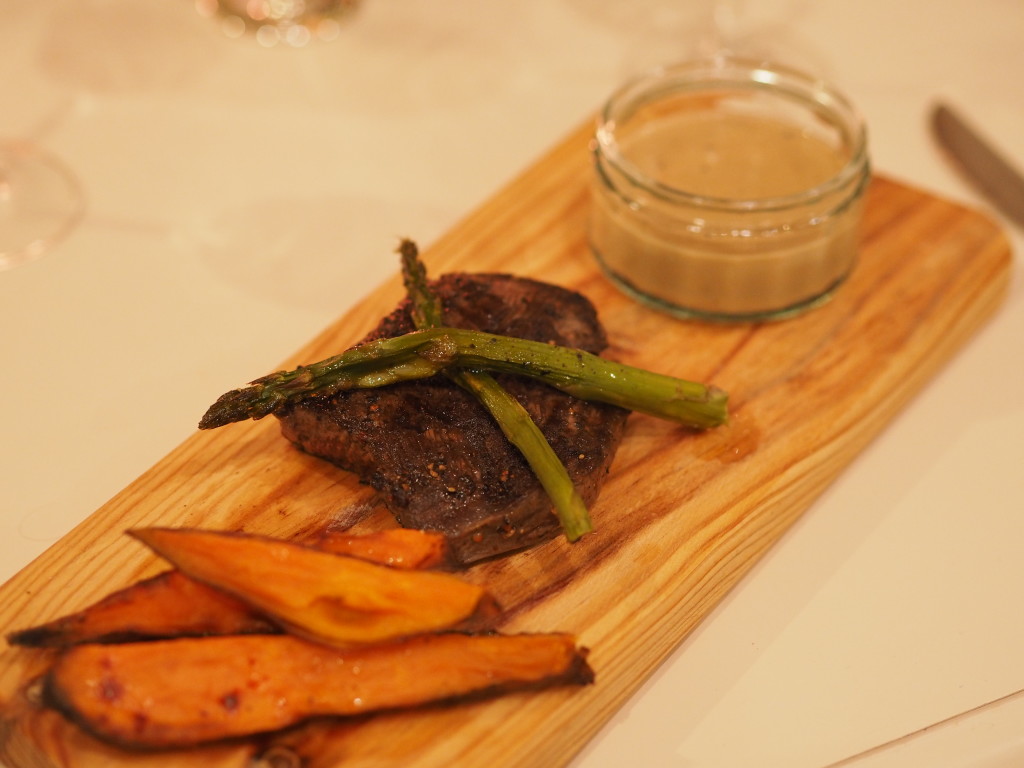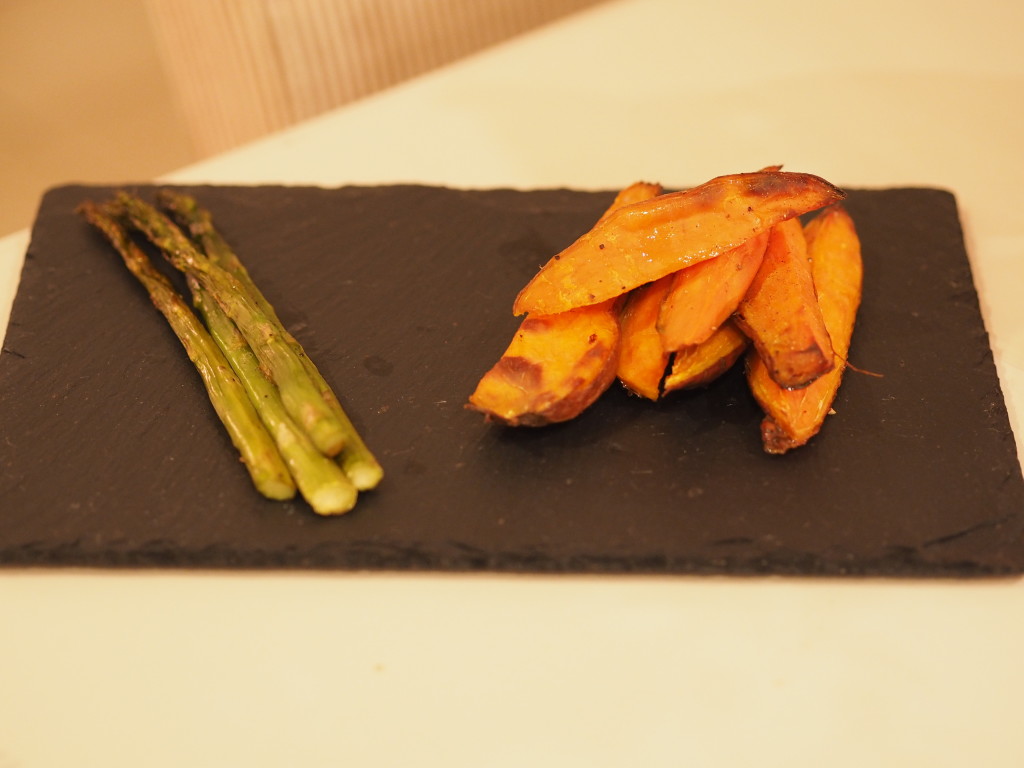 A bugbear of mine, is the fact that everywhere puts their prices up for dinner on Valentine's Day. I'd much rather stay in with my man and enjoy a meal we've cooked together. Andrew and I are both meat eaters and a fan of a good steak, so this is my meal of choice, served with sweet potato wedges, and asparagus roasted in garlic (if you're both eating it, then its fine, right?), as well as peppercorn sauce. I'd serve the steak on a wooden board and sides on a slate plate, just to make it a little different to regular crockery.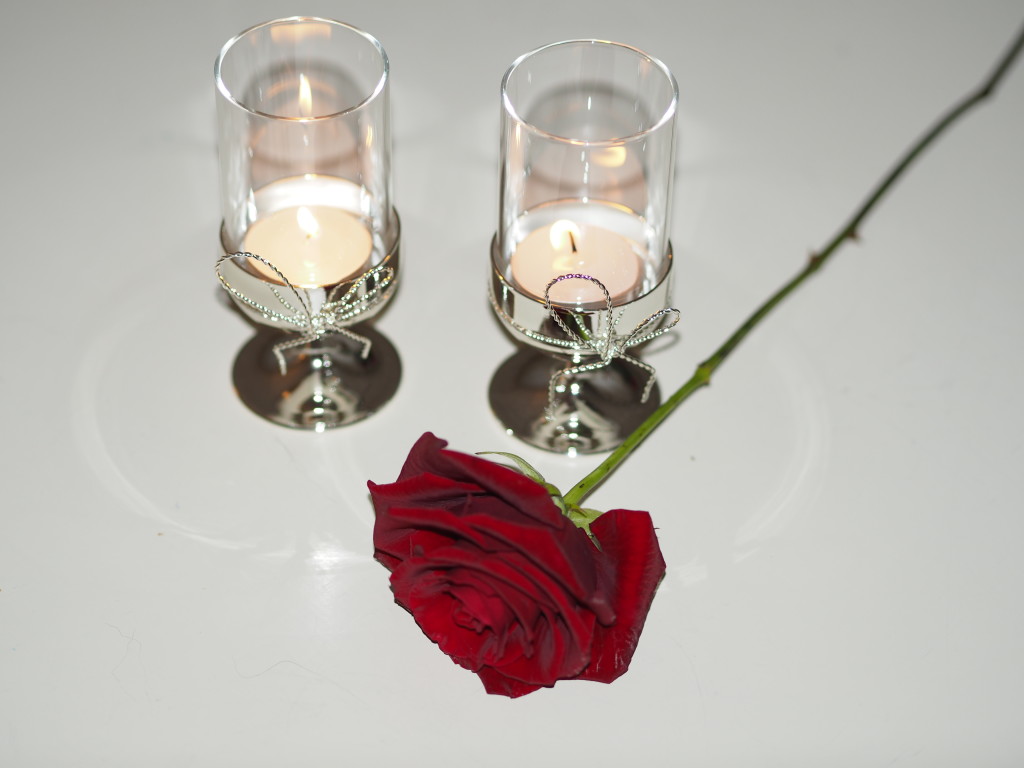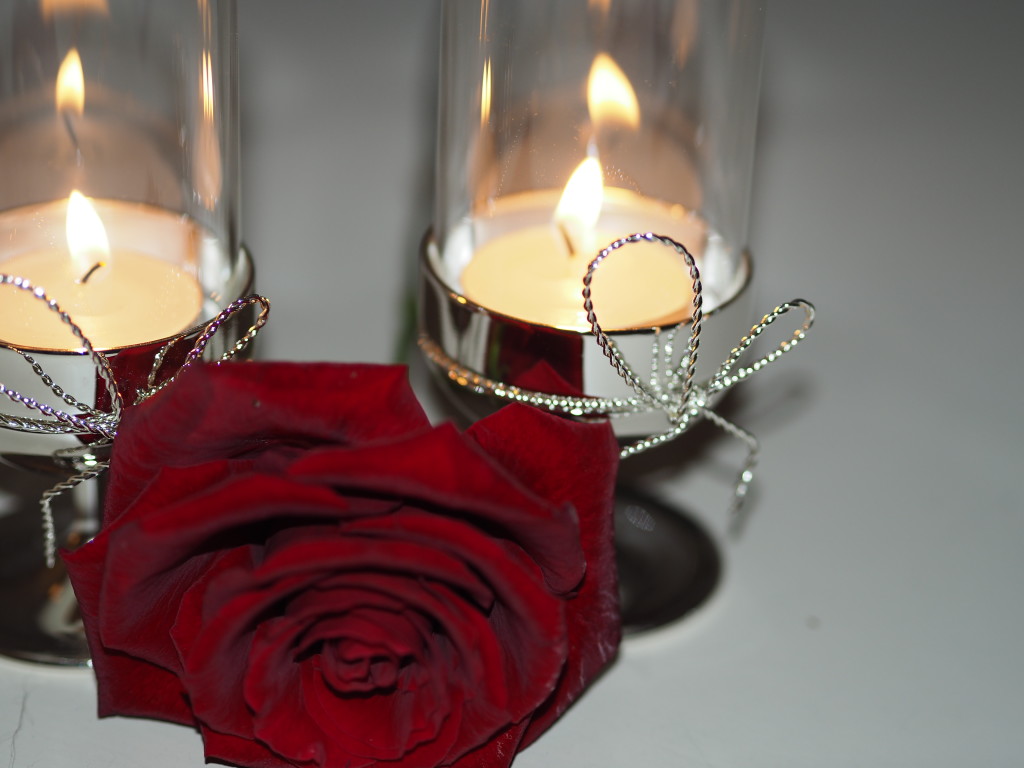 To make it extra special, candles are a must, it just takes your dining table up the romantic notch. The perfect romantic candles, have to be the Love Knot collection by Vera Wang for Wedgwood*, which the lovely people at Amara sent me. I've loved this collection since I was a teenager shopping for wedding gifts with my mum. I've been hinting to my other half about the champagne flutes, so fingers crossed!!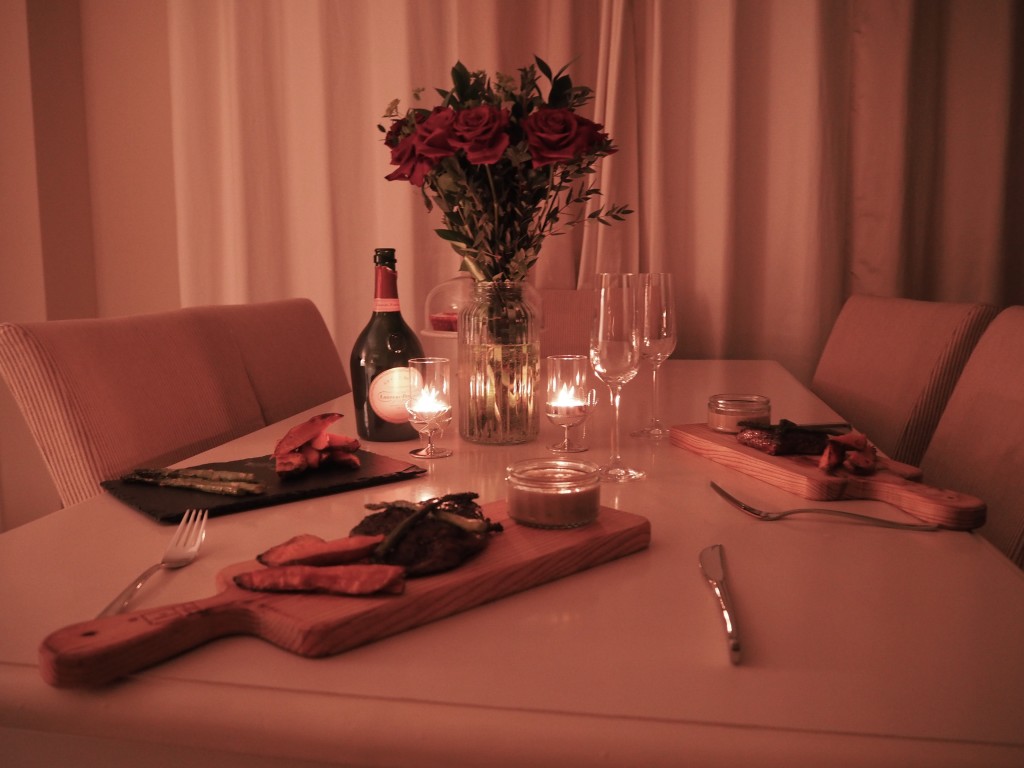 As well as being a beautiful addition to your dining table and home, the Love Knot collection screams Valentine's gift, so I'd highly recommend them. They're currently sat on my fireplace pride of place! Amara have some beautiful pieces, so make sure you check them out.
Sweet Treats…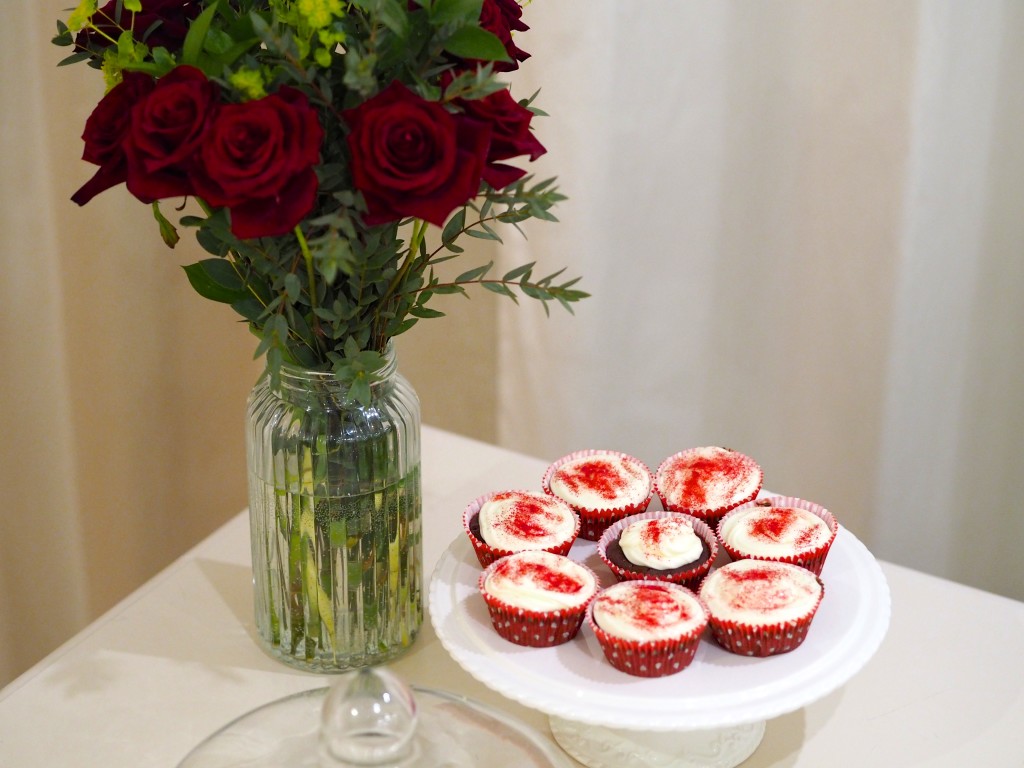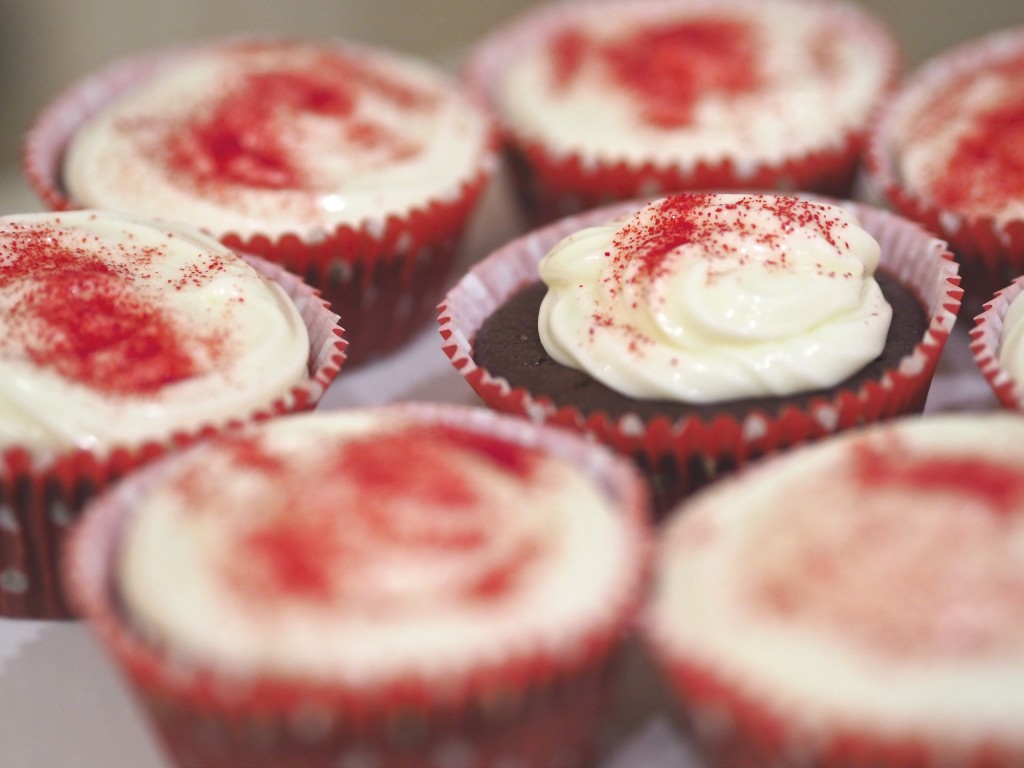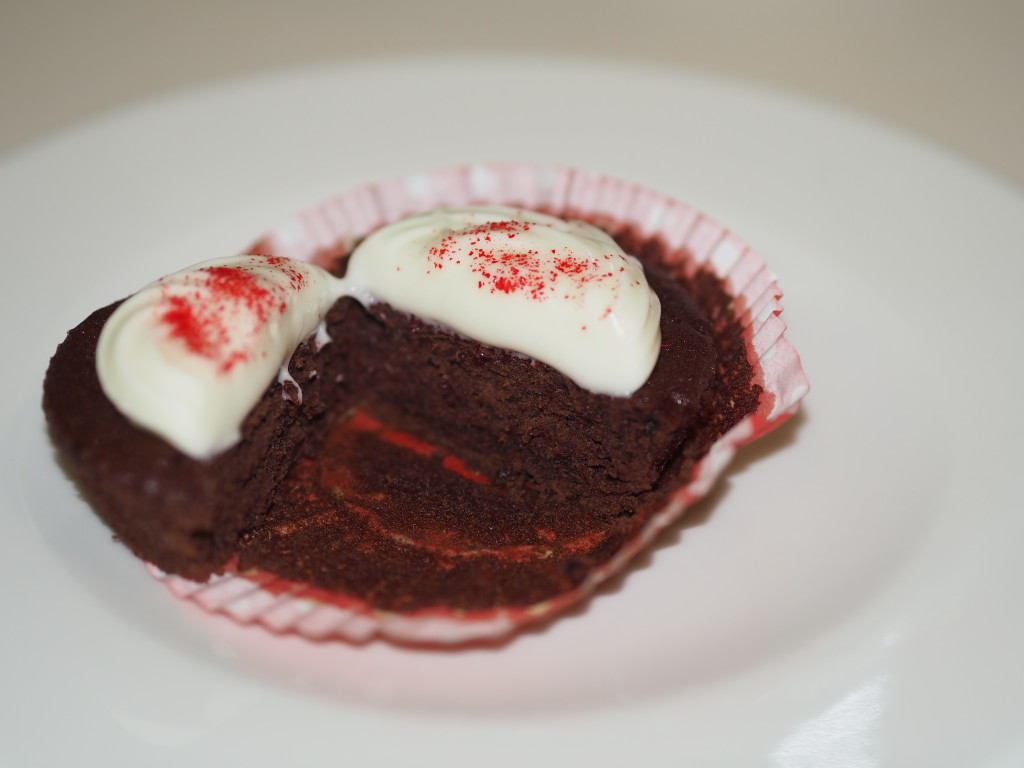 One of my favourite things to do, is to bake. Unfortunately I haven't been making much time for this lately, but Valentine's is the perfect time, as my other half loves my baking. I'd recommend red velvet cupcakes, with cream cheese icing. Buy red cupcake cases too just add that extra Valentines theme, as well as a sprinkle of edible glitter just to finish them off. If you're making them in advance, make sure you cover the entire top of the cupcake with the icing, as it keeps the cake moist for longer. A pretty cupcake stand or cake dome can add a little extra decoration to your Valentine's evening too. If you'd like me to share the recipe, leave me a comment and I will.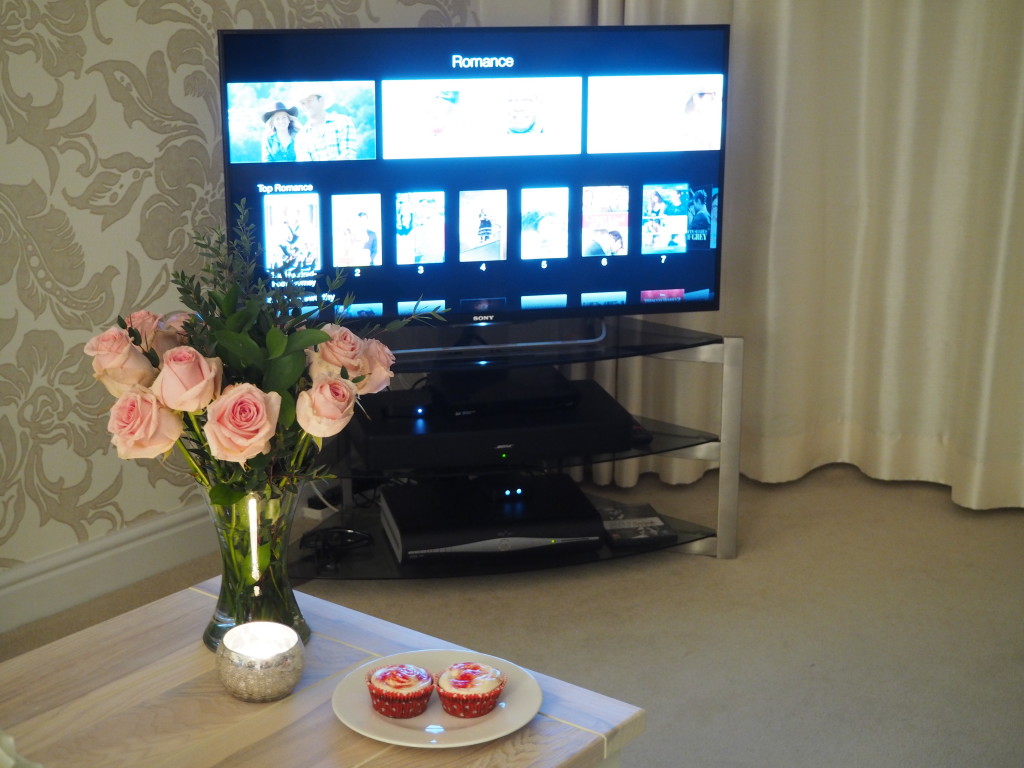 Finish the evening snuggled up on the sofa watching a cheesy rom-com, finishing off your bubbly and enjoying a cupcake or three…
So that is my guide to the perfect Valentine's Night In, I hope it helps you, do you have anything else to add?
Lauren xx