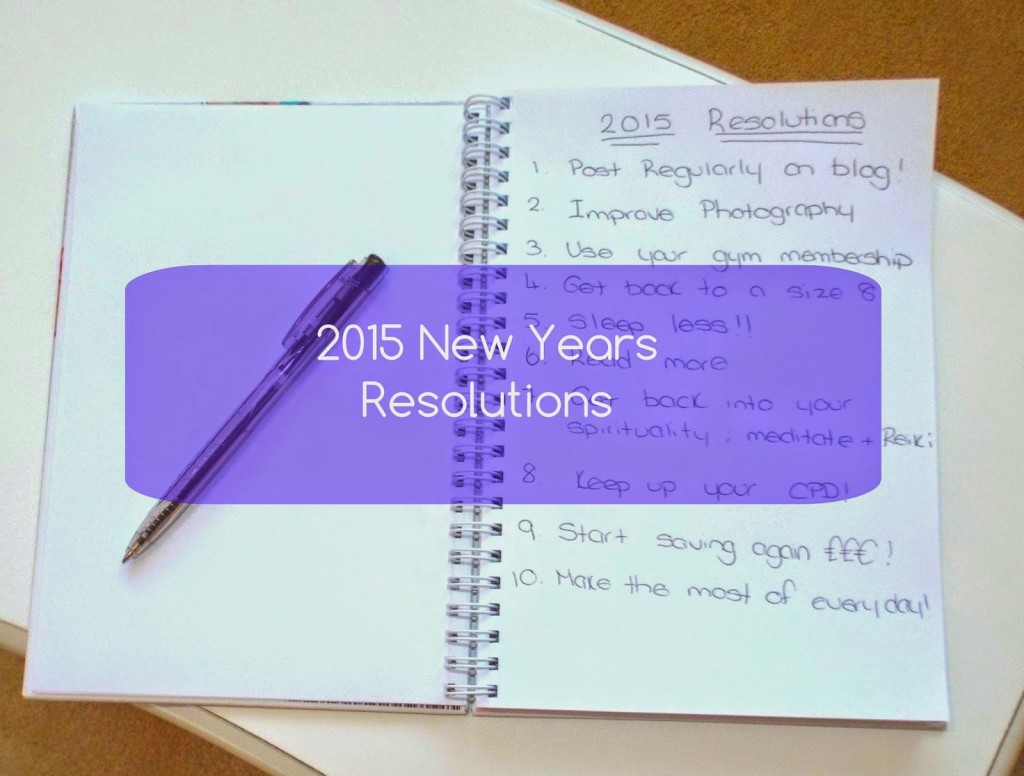 So as nearly every other blogger does, on the 1st January last year, I posted 10 New Years Resolutions, I decided to end my 2015 blog posts with a review and to ask myself, did I achieve them?
Post Regularly on the Blog – Yes I think I did achieve this one, I stopped stressing about the need to post 3 times a week and decided one post per week would suffice.
Improve your Photography – Yes I've definitely improved, especially as I now own a DSLR and an Olympus Pen, so hopefully 2016 will see more improvements
Use Your Gym Membership – I was very good with this resolution early 2015 as I started the 'My Body Update' series on the blog which proved popular, but due to injuries and a severe case of lazyitis, I didn't keep it up.
Get Back to a Sized 8 – Nope, definitely didn't achieve this! I'm actually 4 pounds heavier than I was when I decided to get back to the gym at the start of the year; not good!
Sleep Less – I think I started off well, but I've realised that I get really miserable when the dark nights hit and just sleep more, I need a kick up the bum!
Read More – I've been making a conscious effort with this one and have been reading before going to sleep on an evening, this is one thing that the dark nights have helped me achieve, but I need to keep this one up
Get Back into Your Spirituality – I haven't meditated or practised Reiki in the last year, this is one big fat failure!
Keep Up Your CPD – I have attended a few training courses this year, but I haven't invested as much as I should have, I think alongside my reading, I should invest some time reading up on developments in my area of work.
Start Saving Again – I have been pretty good at putting money away after every pay day, but it staying there has been the issue…
Make the Most of Everyday – I'm not really sure about this one if I'm honest, I've probably been a lot more positive during stressful situations than I would have been previously, and I have said yes to events and opportunities that I would have previously answered with a straight no…
So there is a round up of how well I did in terms of my 2015 Resolutions, not great if I'm honest, but I've definitely gotten some ideas for 2016. My 2016 Resolutions will be up on the blog tomorrow, so check back!
Lauren xx