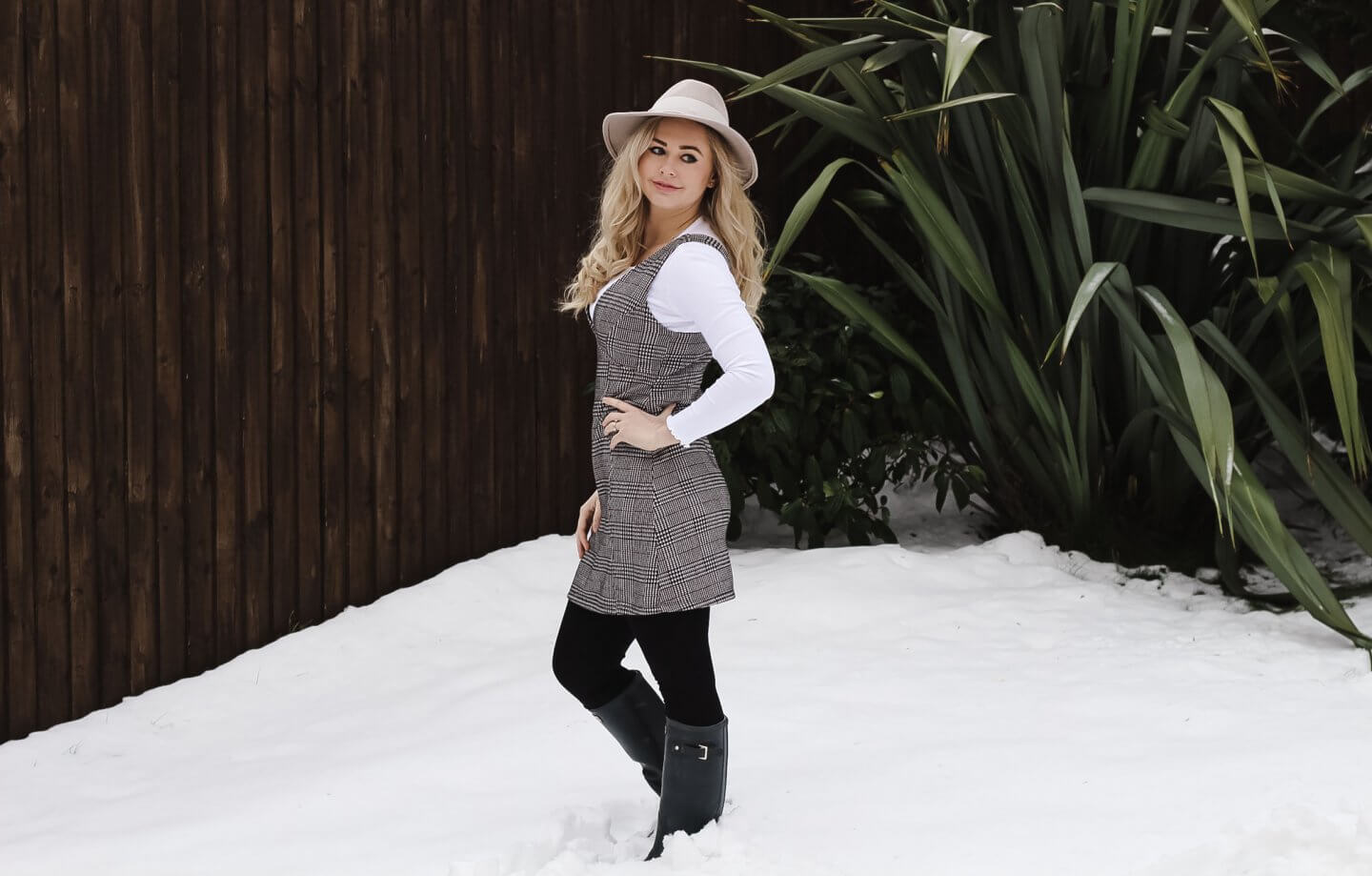 The Pinafore Dress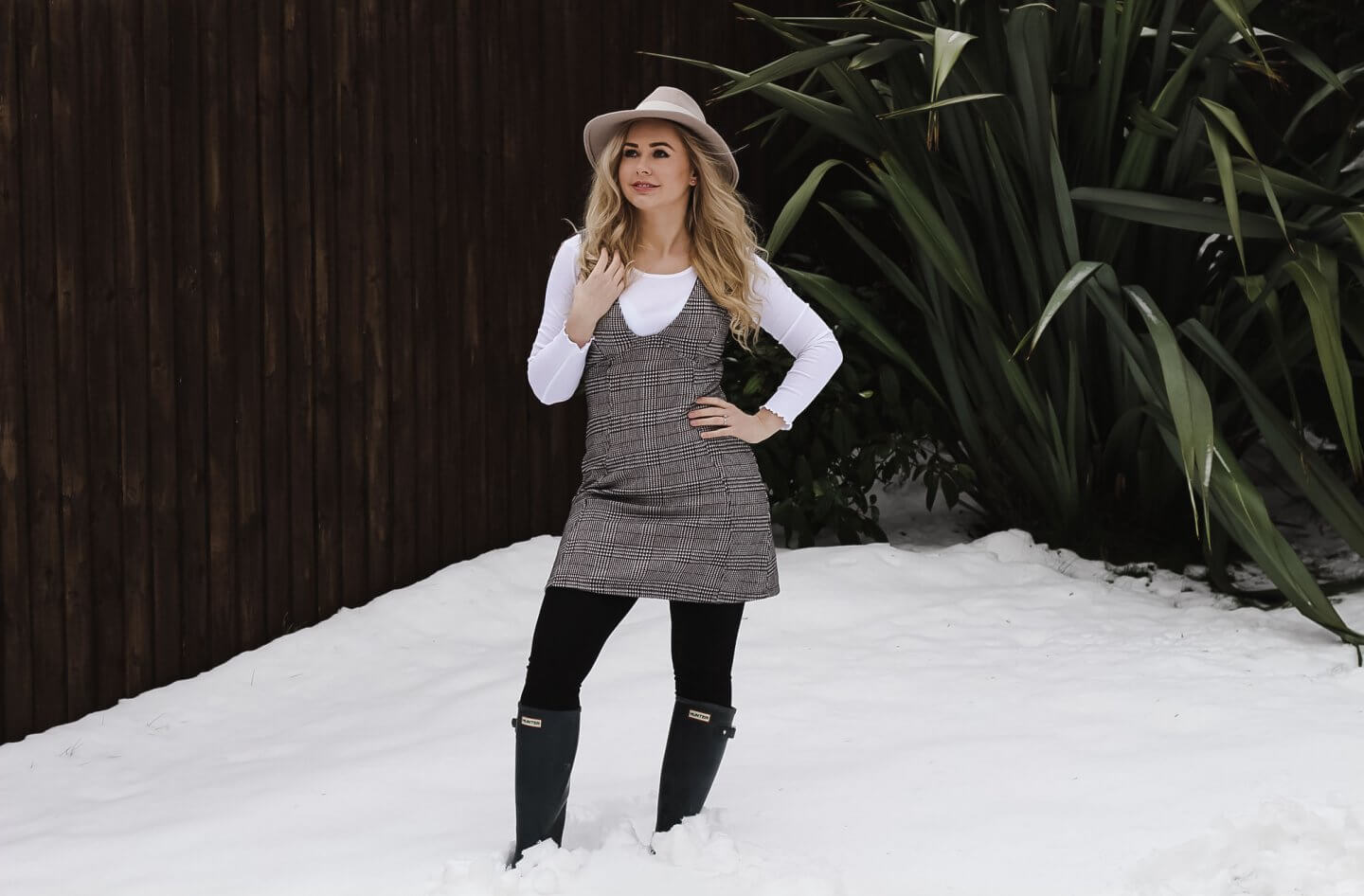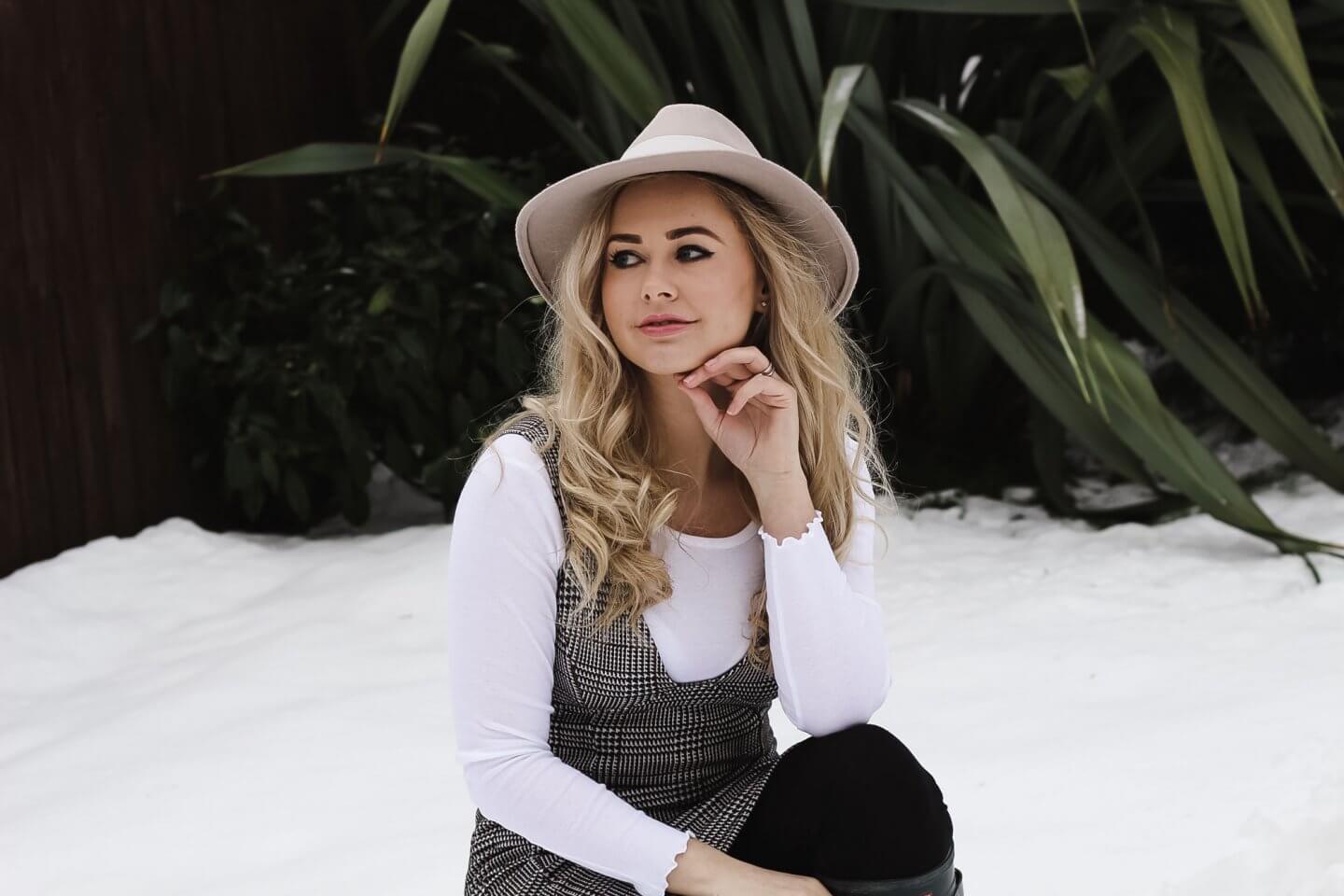 The pinafore dress is big right now. It's definitely having a moment. Every fashion blogger seems to own one, and I keep seeing them on my Instagram feed. I bought mine back in January, but have only just worn it. I picked mine up from Topshop, and at £32 I think it is quite the bargain. Initially I was a little dubious, as it reminded me of something I'd have worn as a child. As soon as I put on the pinafore dress, I felt like I was channelling Cher from Clueless and felt much more confident. I paired mine with a long sleeve white top, but I'd equally wear it with a polo-neck or jumper. Due to the snow situation, I wore black leggings and my Hunter wellies. I've had these boots for over 10 years, and they're as good as new. Definitely worth the investment.
My intention was to pair this with my grey over the knee boots, and as soon as we have a dry day I will be. This pinafore dress is cut in such a way that it enhances your curves; it definitely made the most of my assets (or lack thereof), so bigger busted ladies, you may wish to go up a size.
I finished the look with a felt fedora in Mink from Reiss. I've never been much of a hat person as I've mentioned before, but I definitely feel like 2018 is going to be a year of hats for me.
The Topshop pinafore is sold out in most sizes, so I've linked some of my favourites across the web below;
Have you invested in a pinafore dress this season? I'd love to see how you've styled yours if you have, so please leave some links in the comments.
Lauren xx
Shop The Post