Polo Ralph Lauren Leeds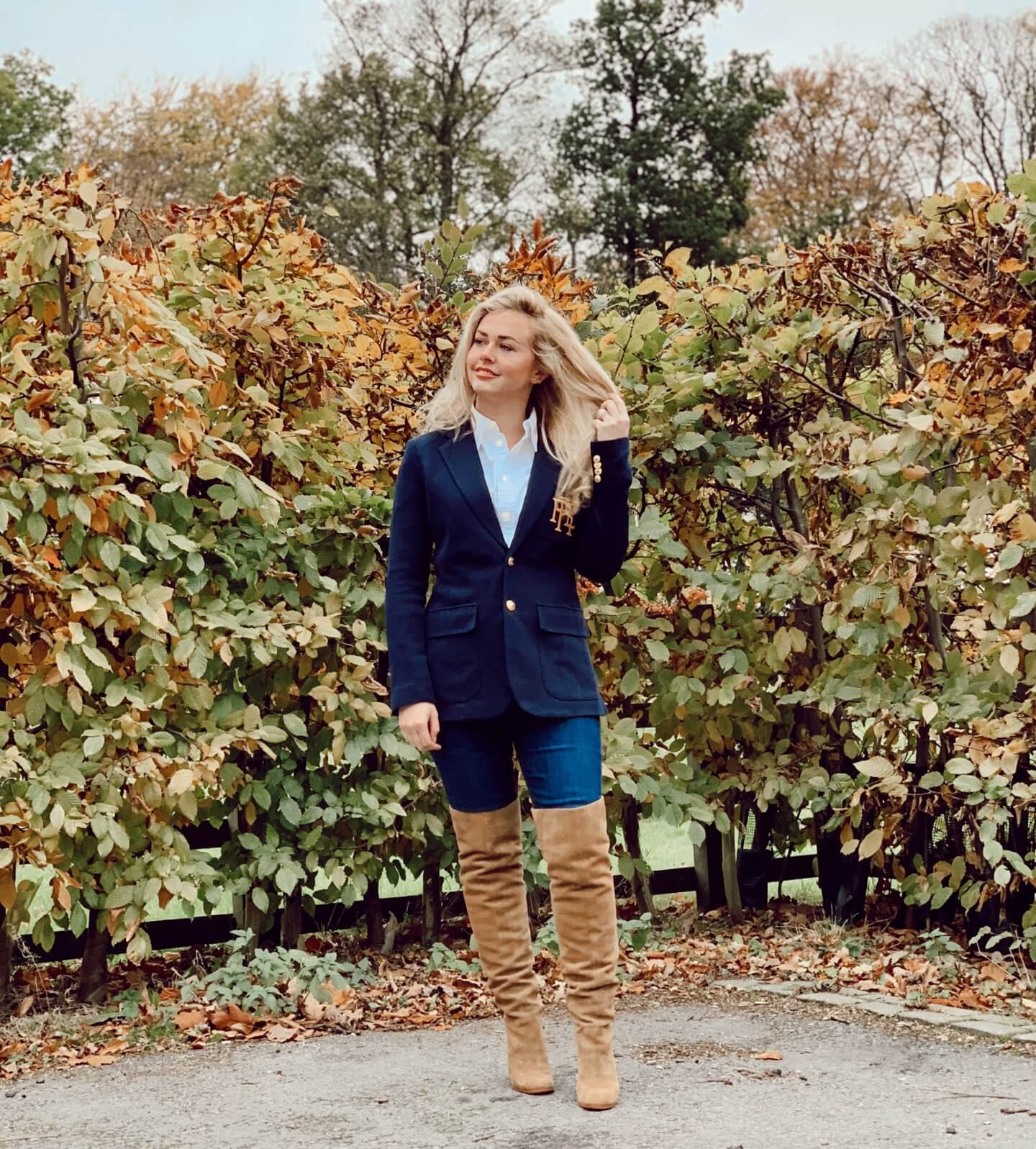 The beautiful Victoria Quarter Leeds has another incredible brand under its roof; Polo Ralph Lauren. Polo Ralph Lauren is a brand I've lusted after for years. I've been buying small pieces from the brand such as tee's, jumpers, trainers or leather goods, so when I was recently invited into the new Leeds store I couldn't wait to check out their offering.
I walked into the store and was welcomed by exquisitely dressed staff, who all looked like they had stepped off the latest Polo runway. As you enter the store you are immediately in womenswear; jeans and transitional pieces, onto a staircase into ladies evening wear. On from this, the store opens up into menswear. There were so many beautiful pieces, I couldn't wait to take a closer look.
I was met by the lovely Alex, who had travelled up from London for the day. Alex was dressed in the most beautiful corduroy flared trousers and bear sweater – this girl looked incredible. Alex thanked me for coming into the store and told me that they would like to gift me a full outfit. I couldn't believe. This was definitely a pinch me moment.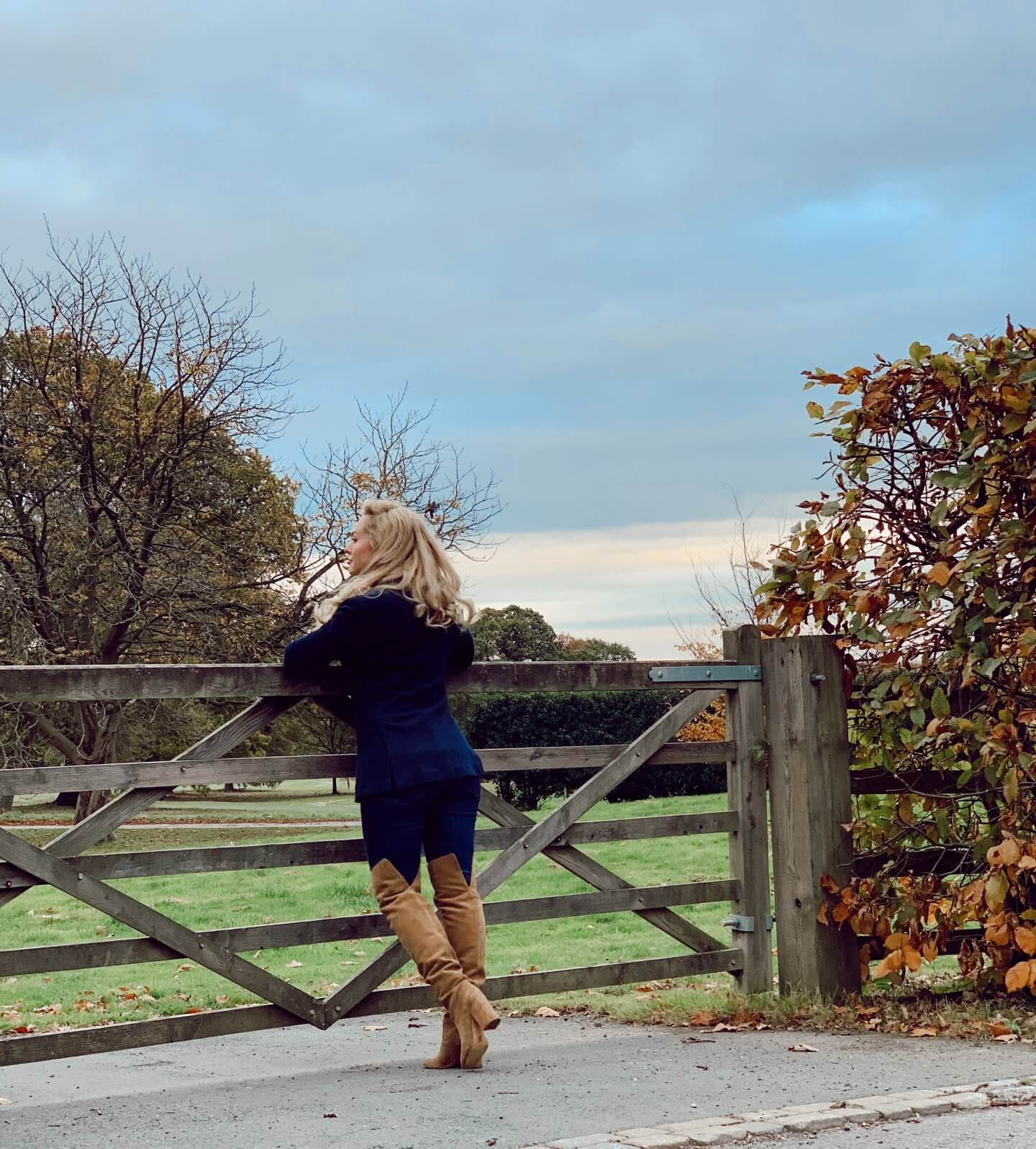 Alex asked if I had any outfits in mind, and to me the classic Polo Ralph Lauren look is a pair of great jeans, a shirt and a blazer. We picked out these pieces as well as a couple of dresses and a pair of stunning thigh high tan suede boots.
I tried two dresses; a velvet trim slip dress and a floral georgette dress. The dresses didn't suit me; these hips don't lie! I had a feeling the midi-length wouldn't enhance my 5'2 frame, and the cut just accentuated my widest part. Stunning dresses, but just not for me sadly.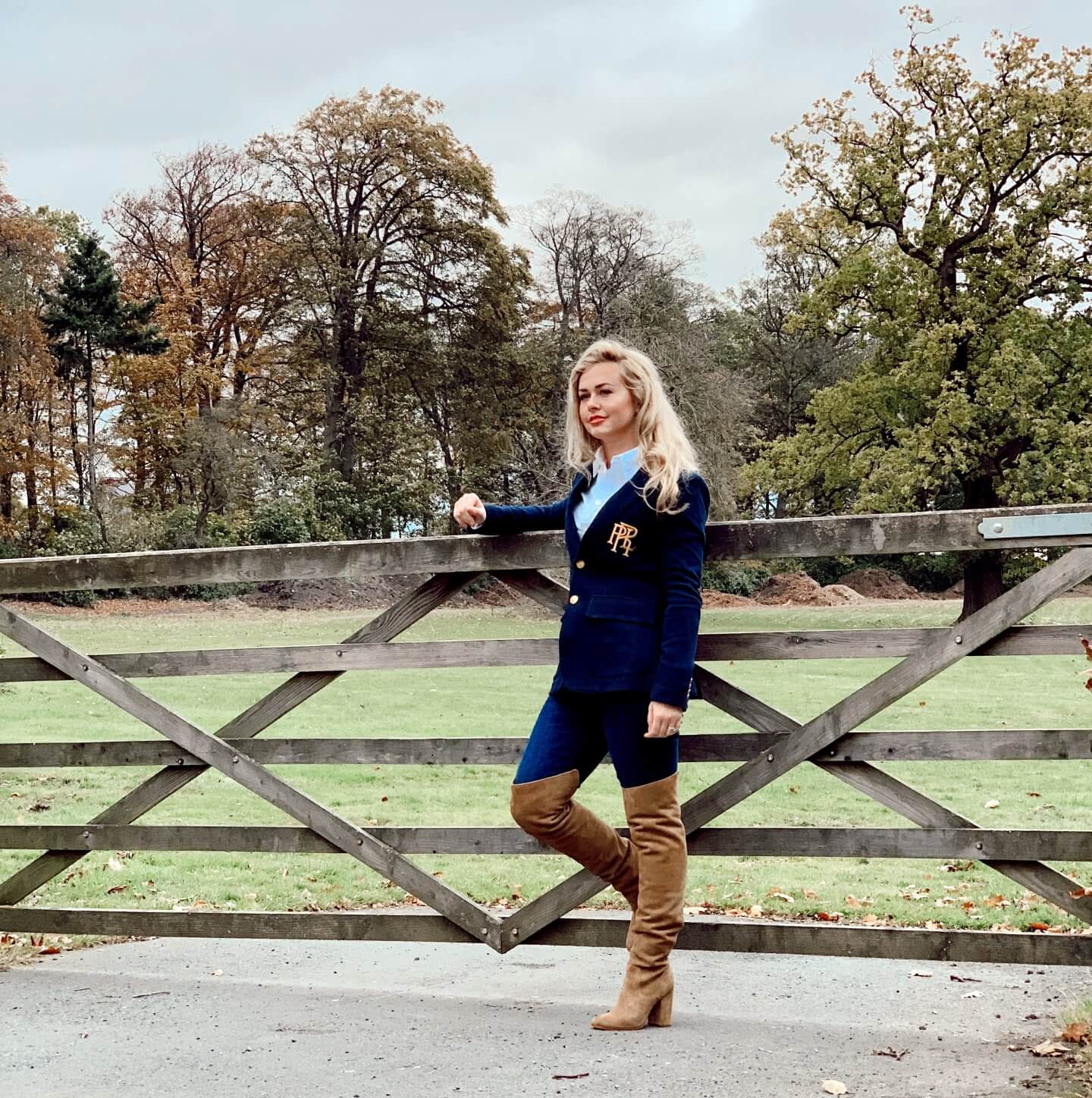 Next up I tried on my classic Ralph look. As soon as I slipped on the jeans, I knew they were for me. They were a great length on me and fitted my hips. A beautiful shade of blue and super soft denim. I think the Tompkins skinny may be my new favourite! I tried them on with a classic white shirt and a stunning navy blue knit cotton blazer which was embroidered with the signature monogram PRL. This look was finished off perfectly with the knee high boots recommended by Alex.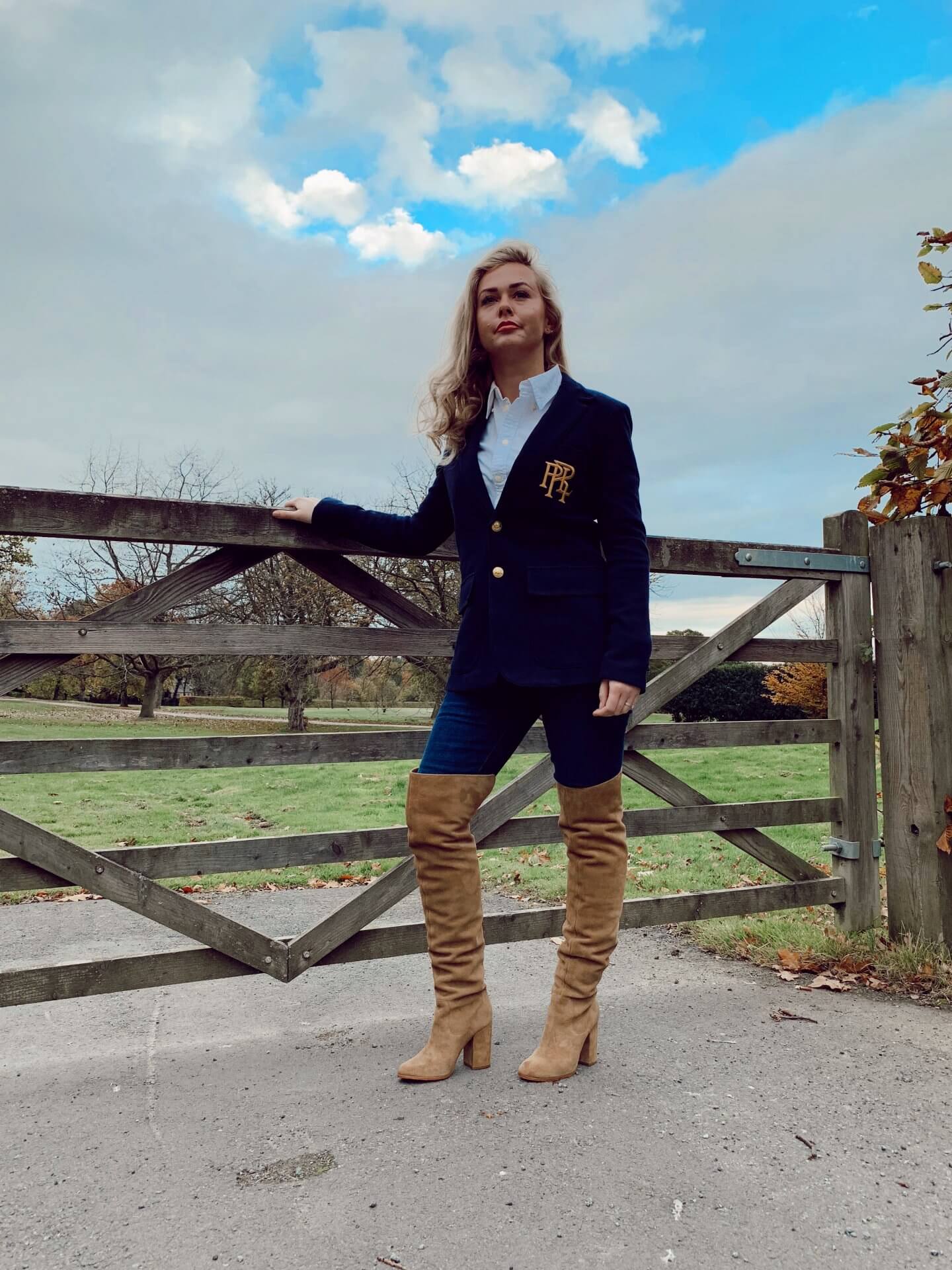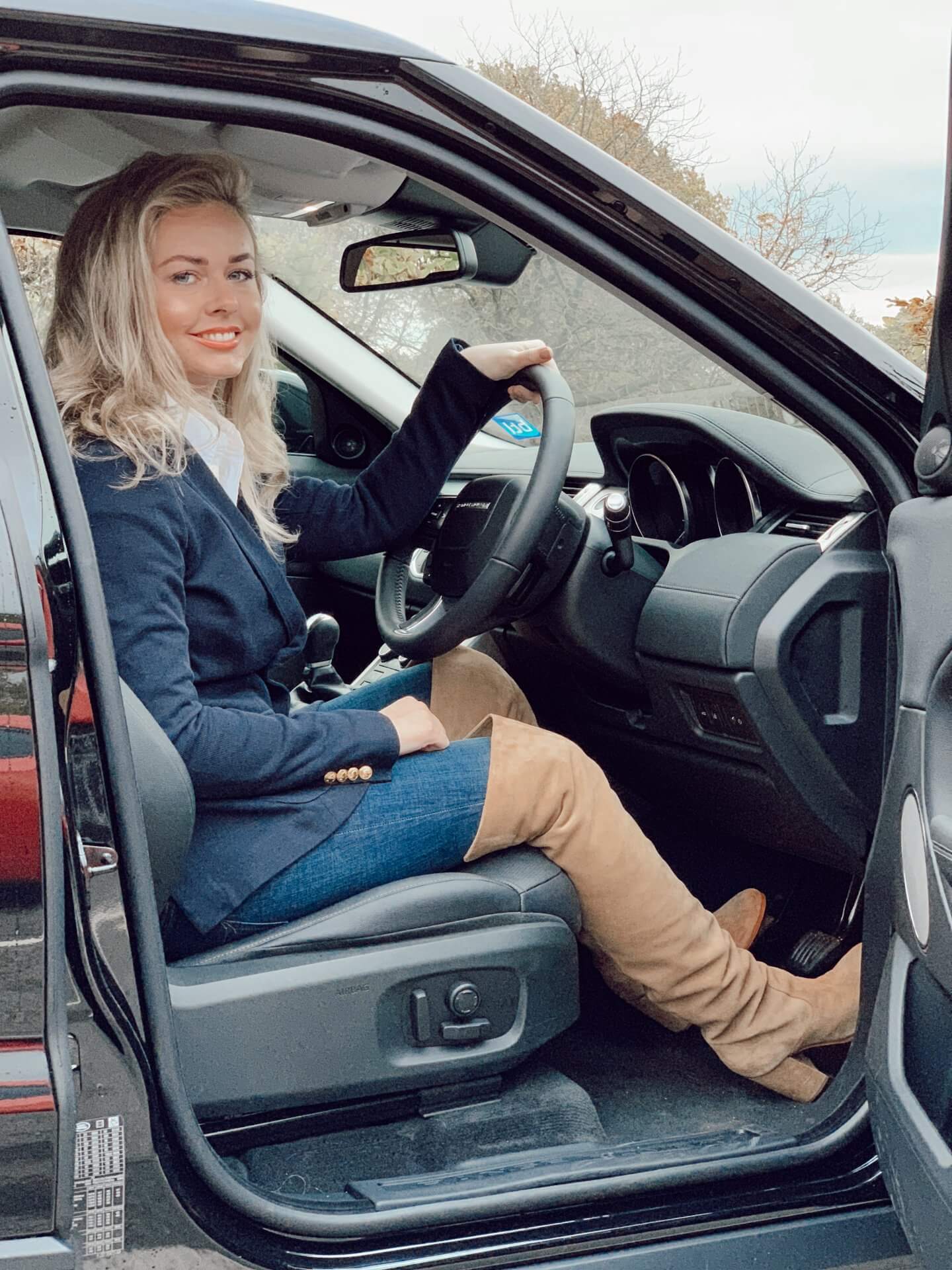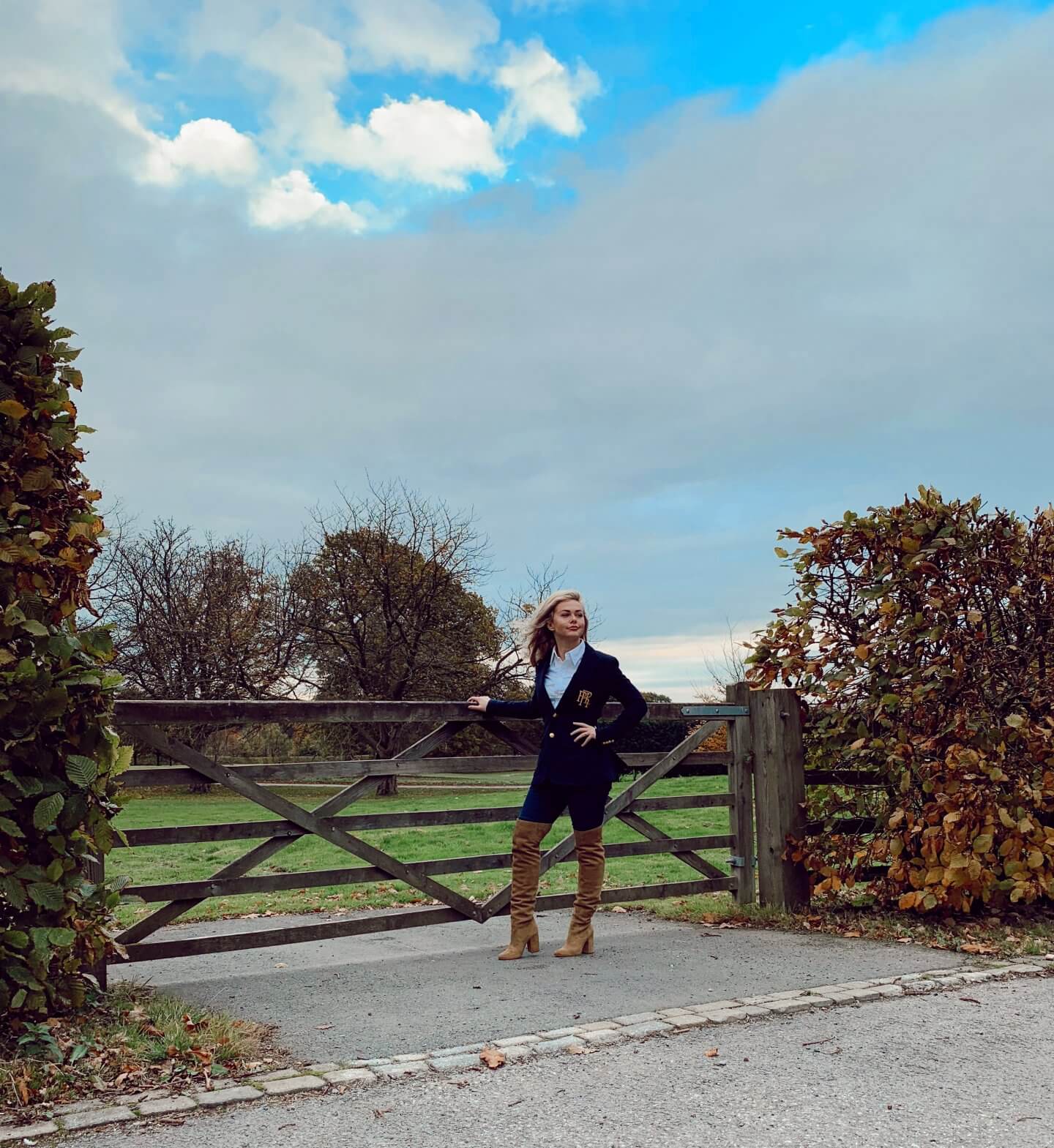 I have a Polo wish list as long as my arm now and will definitely be spending my next wage in the new store. Have you had an opportunity to visit the new store in Leeds? I'd love to know what your perfect Polo Ralph Lauren outfit would be, so let me know in the comments.
Thank you to Polo Ralph Lauren for the very generous outfit which was kindly gifted to me.
Lauren xx
Shop The Post