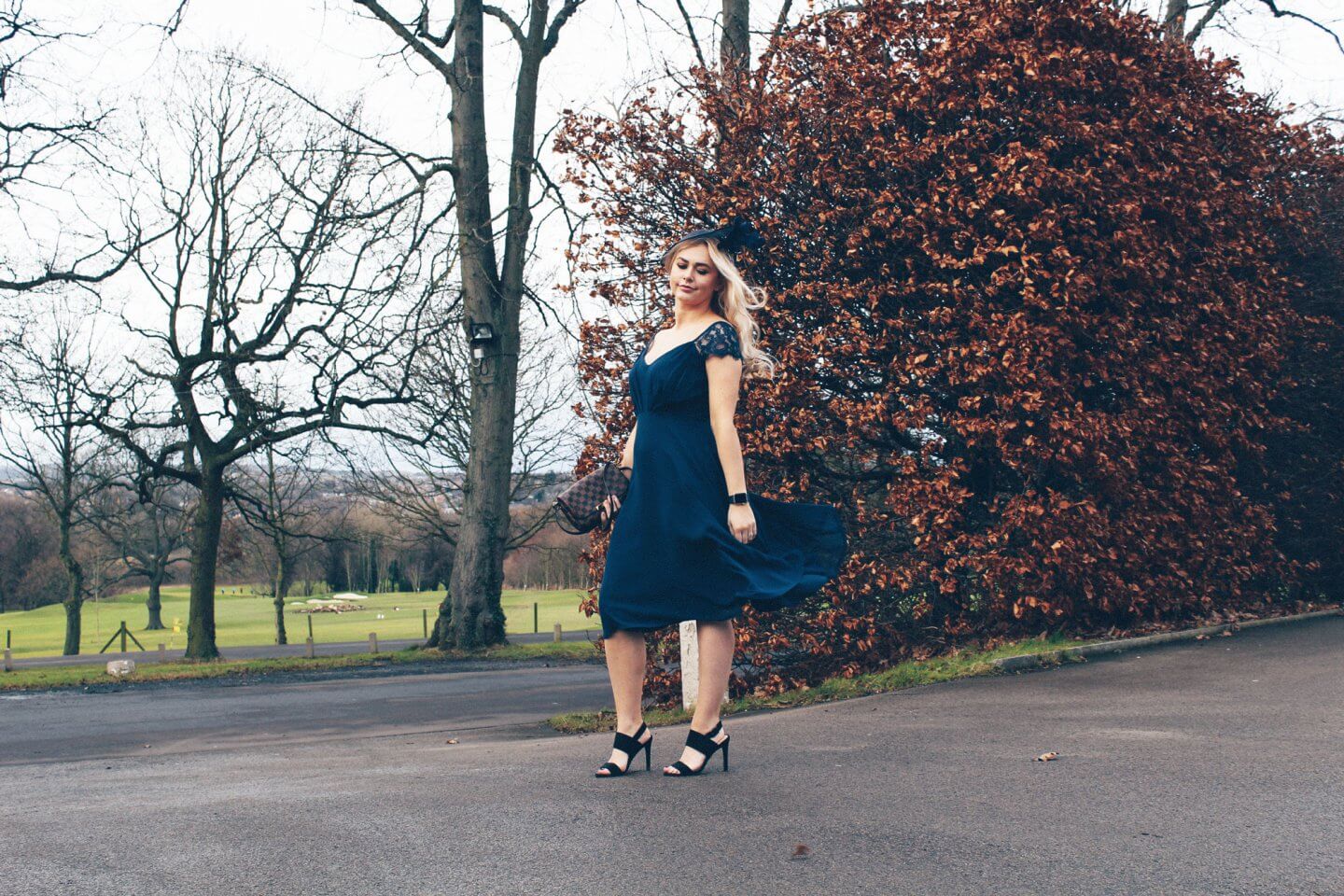 Boohoo challenged me to either dress up or dress down one of their dresses. Sounds simple right? Well the additional rule was that it must be £30 or under. Having previously taken part in a Boohoo challenge I was excited to pick from the collection.
Boohoo £30 Dress Challenge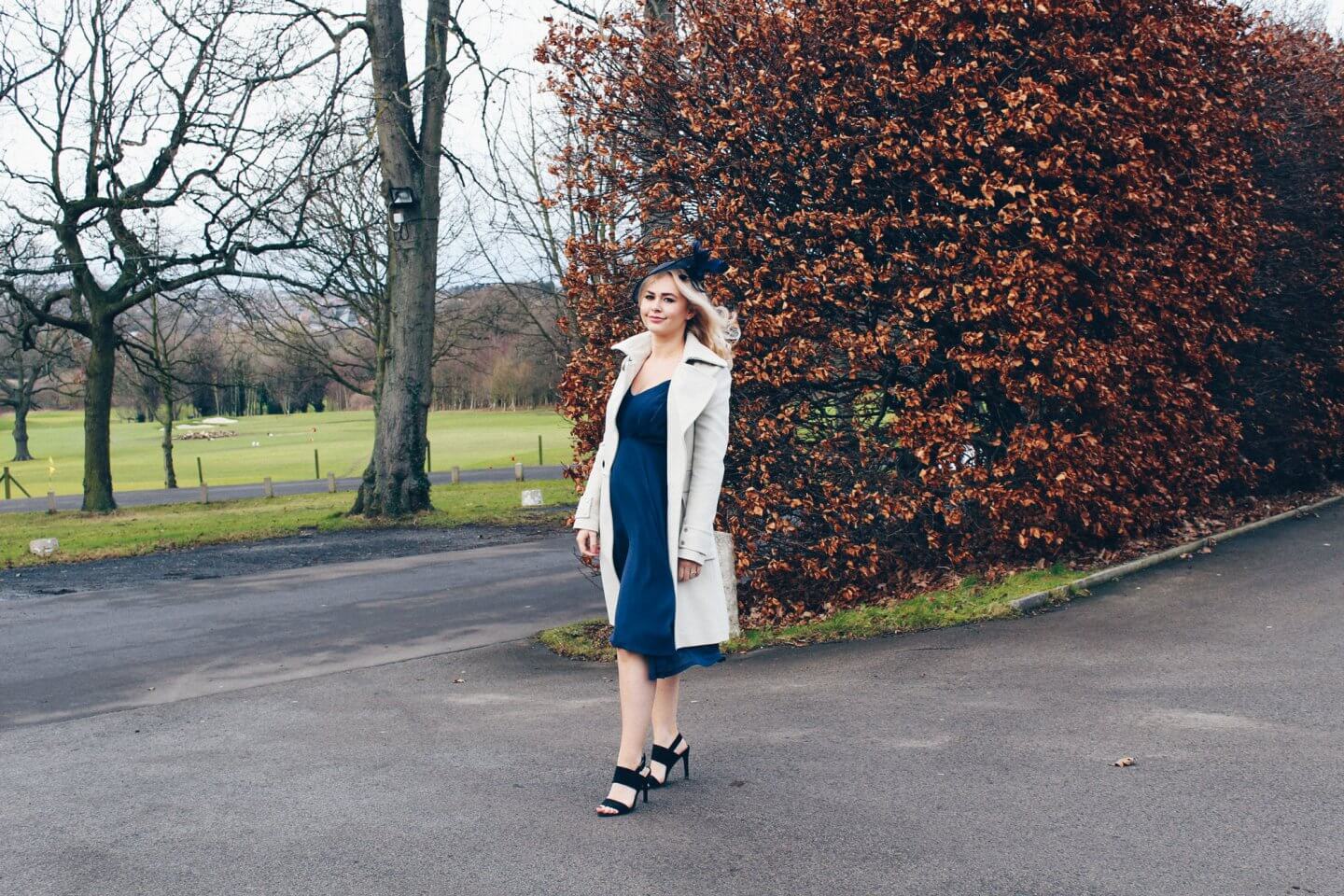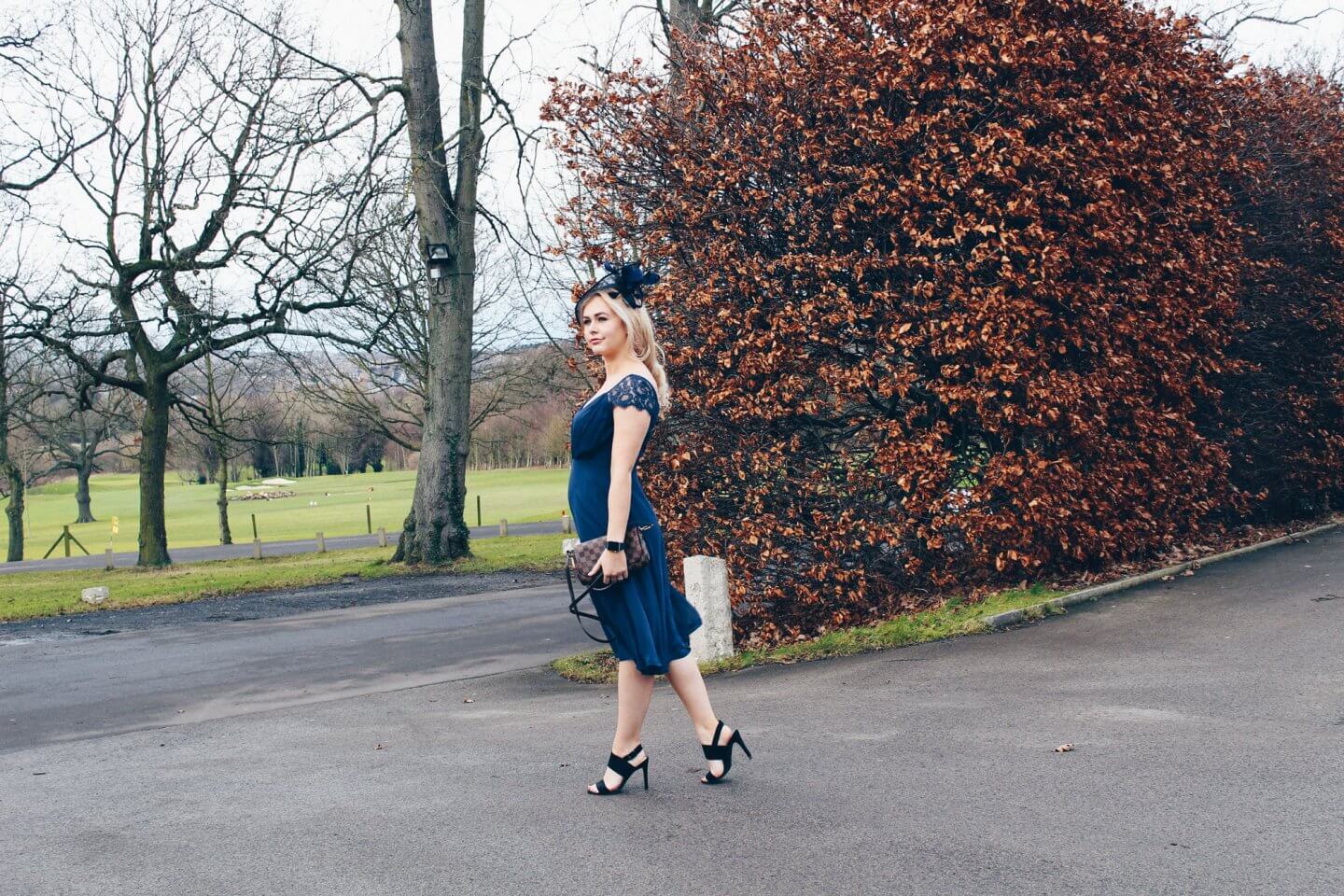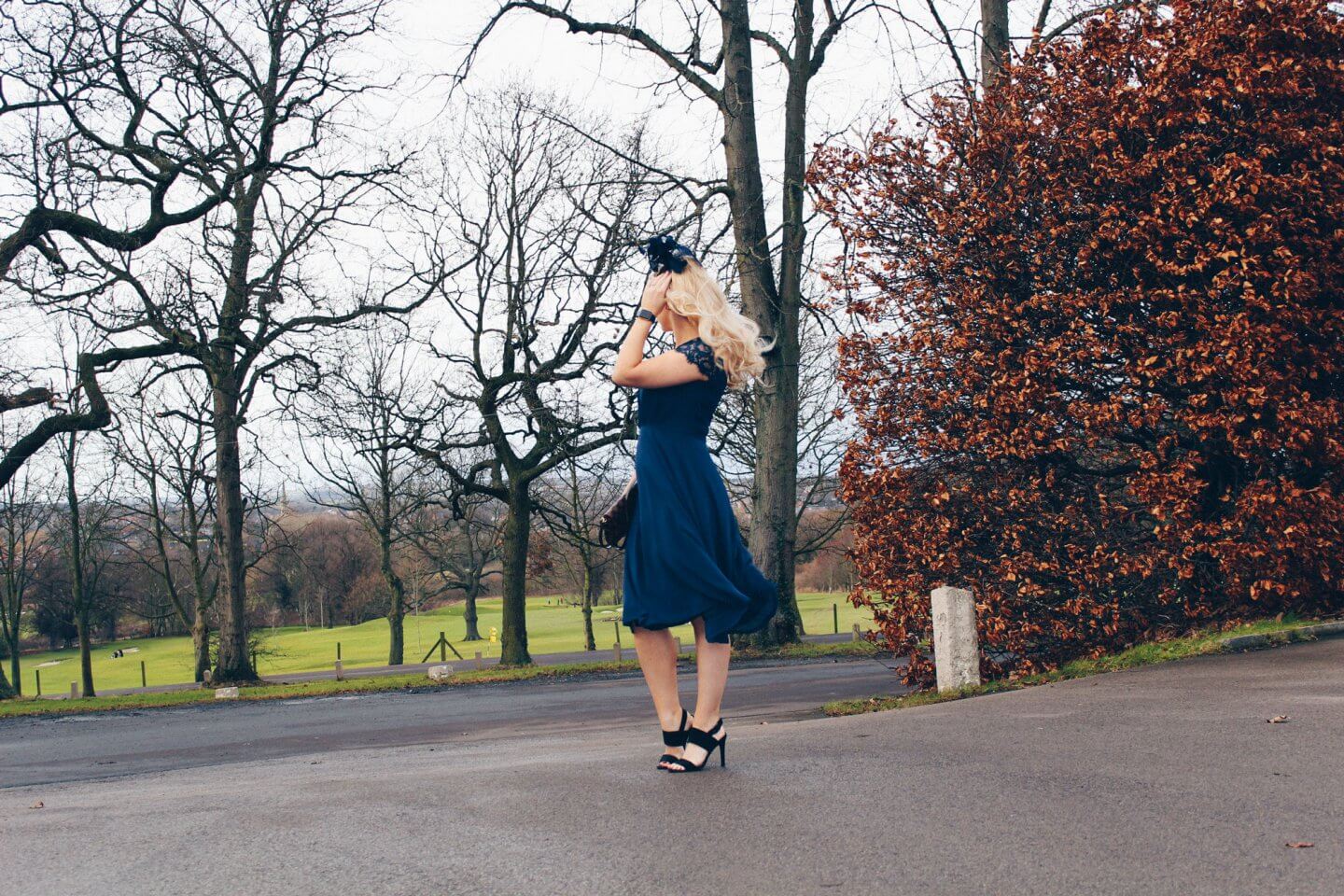 I'm definitely more of a 'dress up' girl so I decided to go with the dress up option. I also had the perfect excuse to dress up as this weekend I went to the wedding of one of my beautiful friends at the very luxurious Lumley Castle.
The dress I picked did most of the work for me; with eyelash lace sleeves, the midi skater dress in chiffon was perfect for a wedding. As the wedding was taking place on the windiest day of the year so far, I swapped my navy pashmina for a formal winter coat. Even better was the fact that the dress was under budget at £25!
Comfy shoes are a must at a wedding, so I paired the dress with a basic pair of black heels, that I knew would see me through until evening dancing. I wanted the focus of my outfit to be my dress and basic heels worked well for this.
There aren't enough excuses in life to wear a hat or fascinator, so I added a navy fascinator, recycled from my hen party. I may have had to run after it across the car park, given the wind, but I'm glad I added it to the outfit.
The dress was really comfortable, as well as being very forgiving after a three course dinner. I'd recommend a strapless bra, as you can't hide straps under the lace sleeves.
So there you have my Boohoo £30 Dress Challenge. I think you'd find it difficult to find a more perfect wedding guest dress for under £30.
Lauren xx