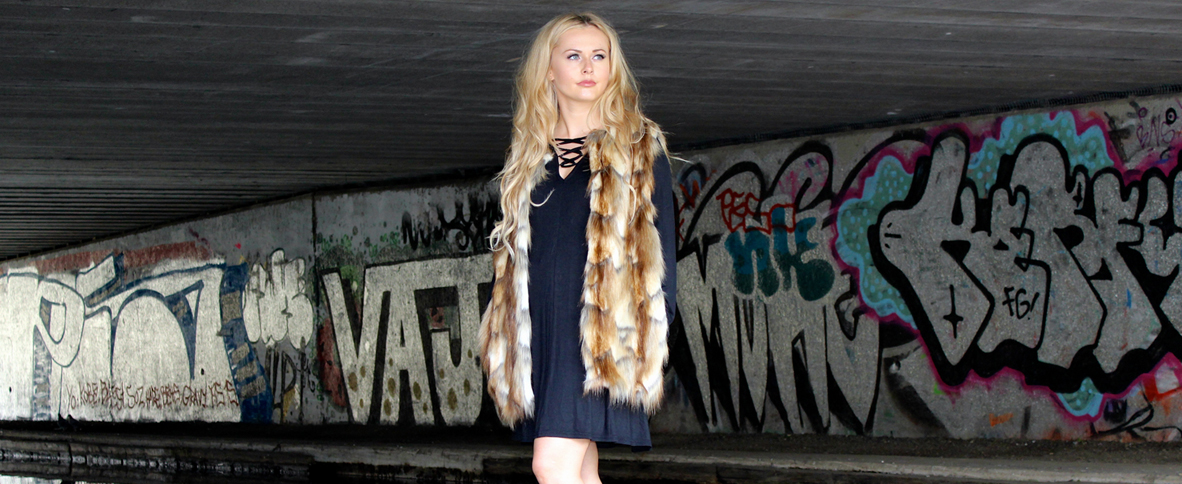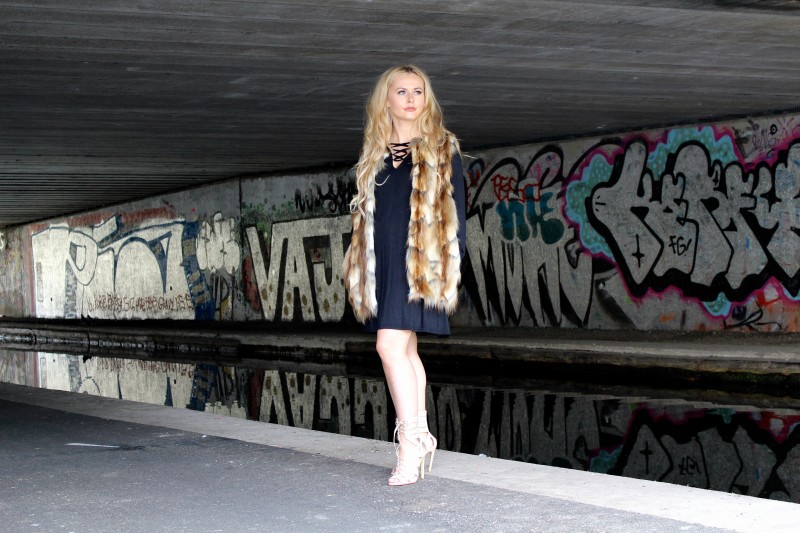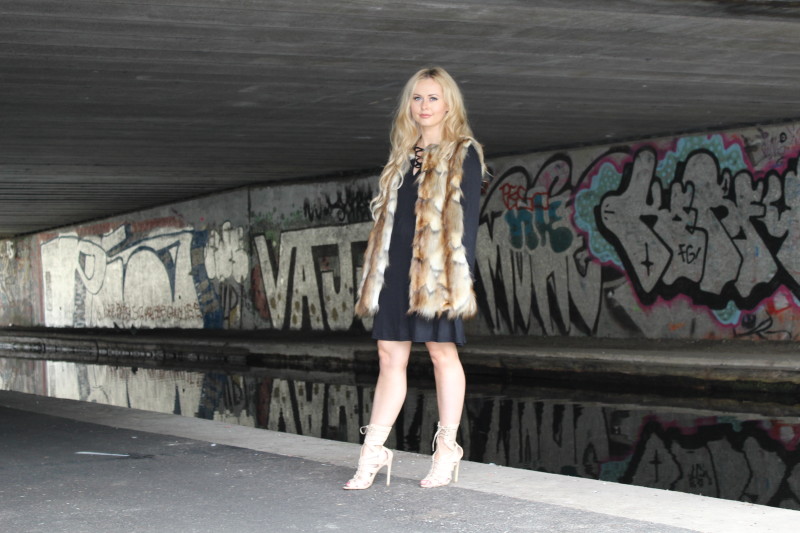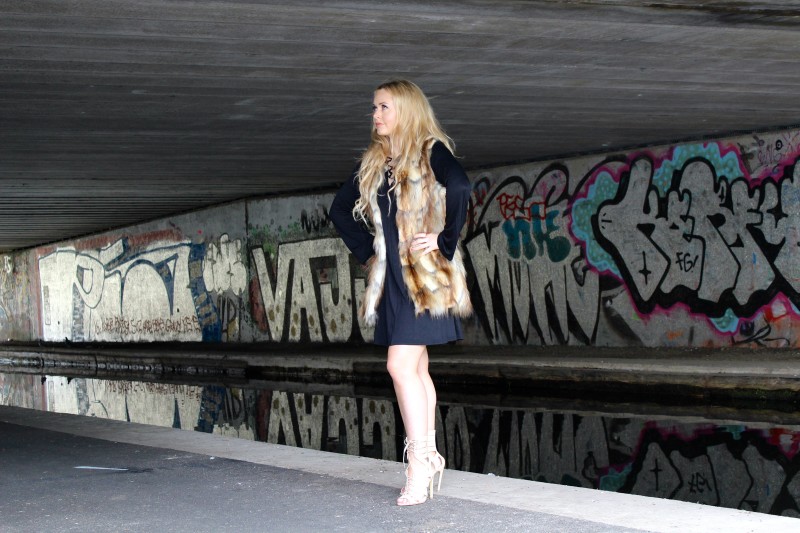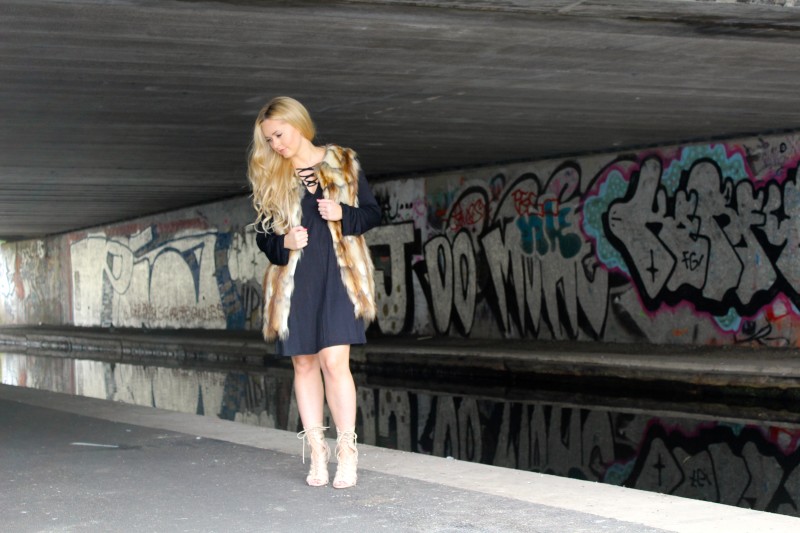 Dress: Boutique of Molly
Faux Fur Gilet: River Island
Shoes: TK MAXX
As much as I'm more of a summer girl as opposed to a winter girl, I do love winter fashion; layering and textures, as well as beautiful boots. I like to invest in a few key pieces each year, which I can reuse the next winter. Last year, I bought this beautiful faux fur gilet from River Island and I've been looking forward to getting it back out this year. I've layered it over this black swing dress with lace up detailing, to take it from a casual outfit, to something a little more glam. I paired this all up with my nude lace up sandals which I absolutely adore. The pasty white legs of course, are optional!
River Island have a gorgeous grey faux fur gilet in this season, which I will probably end up purchasing myself, which you can view here, priced at £58. However, I did spot this beauty in Reiss a few weeks ago, so if money is no object then I'd choose this one, but unfortunately I can't spend £895 on a gilet!
What is your favourite thing about winter fashion?
Lauren xx