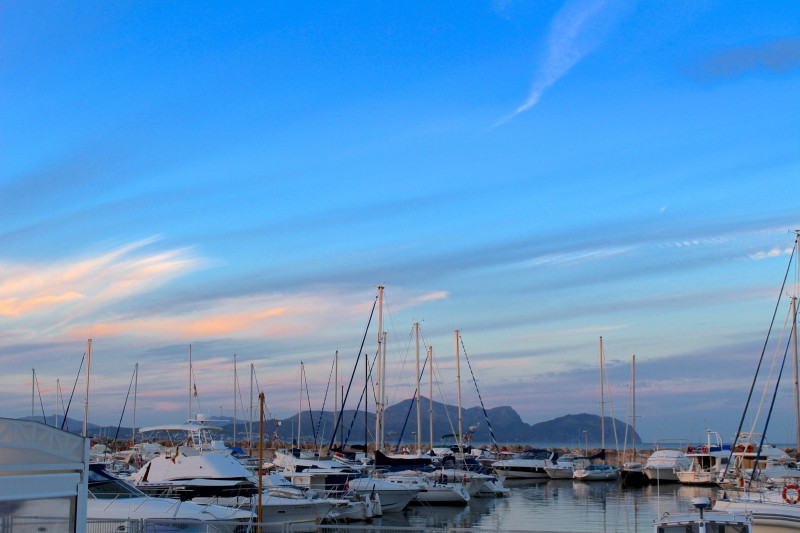 If you follow me on social media, you will have most likely seen that last month, Kayleigh from Couture Girl and I were lucky enough to travel to Ca'n Picafort in Mallorca with On the Beach.
Kayleigh and I have been friends for around five years and have talked about a girly holiday for a while so we both couldn't wait to get away; to relax and get some sunshine. We flew from Manchester into Palma, and took a taxi to the hotel which took around 45 minutes.
We stayed at the 4 star BG Tonga Design Hotel & Suites, on an all inclusive booking. The hotel looked very modern from the outside with blue balconies and a bright and open reception area. We checked in and were upgraded to a suite. Our room wasn't quite ready, so we decided to have a walk around the hotel to see what it had on offer. The pool area was gorgeous, plenty of sun loungers, one large pool, a large jacuzzi and a separate children's pool. We both agreed that the photo's we'd seen online didn't do it justice. We headed to the bar for a cocktail before heading to the Sky Bar, which is an adults only area with a bar/restaurant, sun loungers, a jacuzzi and an incredible view of the resort.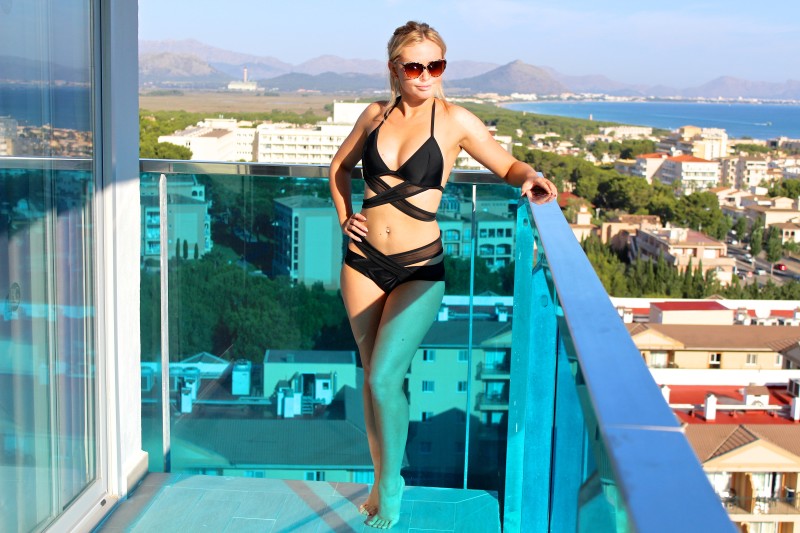 We spent both days at the pool, enjoying the sun in a cabana on Sunday, before moving up to the Sky Bar on the Monday. We ate at the Italian restaurant by the pool at lunch, which had a selection of salads, pastas and pizza's on offer with a relaxing vibe. We tried out the buffet restaurant as well, which was also lovely for lunch, especially if you want to escape the sun.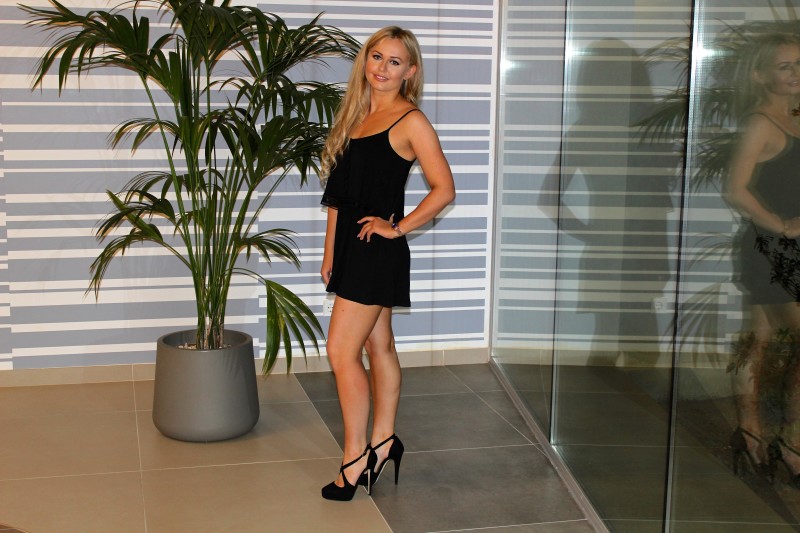 We decided to stay in the hotel for food on our first night and ate at the Sky Bar, we tried their tasting menu which was interesting, before heading to the evening show, which featured the Animation Team performing various dances from movies, we had a really good giggle.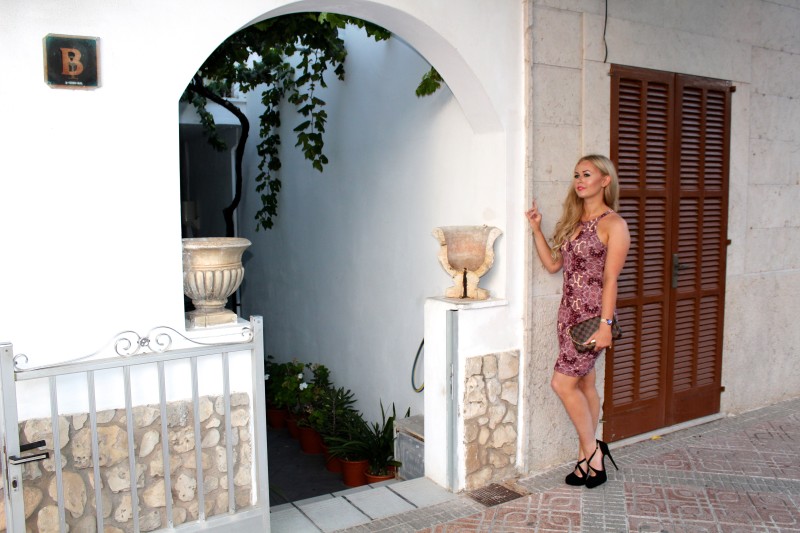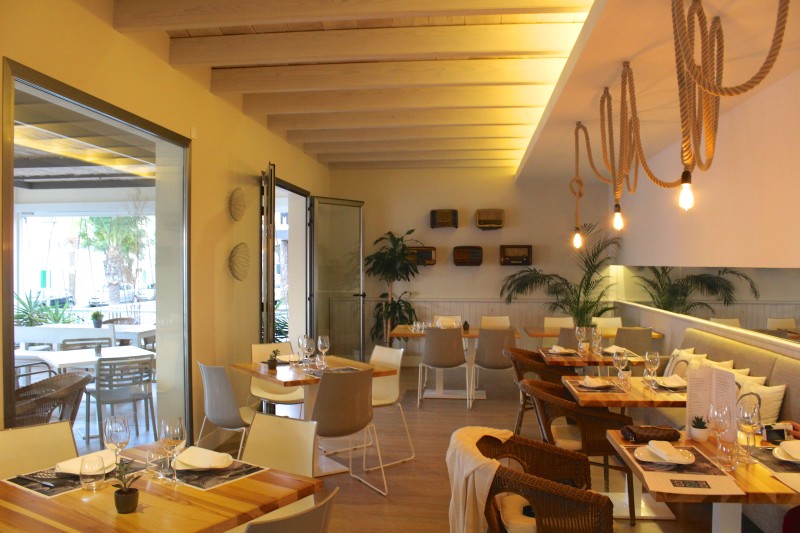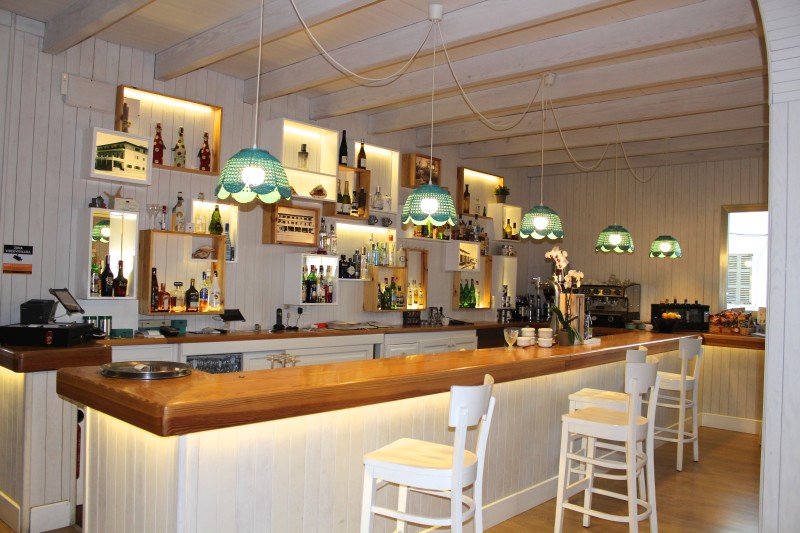 On Sunday night we headed down to the Marina, by taxi this was around 5 minutes and cost less than €5. The sun was beginning to set, so we had a wander around before eating at a restaurant called Marisco which reception staff recommended to us. The restaurant was absolutely beautiful and decorated to a nautical theme. We both ordered sole, which was so big we barely managed to finish it, and unbelievably only cost €14! I'd definitely recommend visiting if you're in Ca'n Picafort. There were plenty of restaurants at the Marina to choose from, so make sure you head down if you're visiting!
We decided to try the hotel buffet restaurant on our final night, which had a great selection of food, which was much better than you'd expect from an all inclusive. It definitely opened my mind to booking an all inclusive in the future.
We had meant to stay for four nights, but unfortunately my panic disorder went haywire whilst we were away, so we ended up coming home a day early. It was really frightening as I've been so well for so long, that it came as a bit of a shock and I still feel like a really awful friend for scaring Kayleigh. I have no idea what triggered it, which is so frustrating. When we got home I went straight to my doctors who prescribed me Diazepam which settled the panic. I still had a nice time and would recommend the hotel to everyone from families to couples, as there really was something for everyone.
Lauren xx