A few weeks ago I was invited to attend #BlogAtTheBeach hosted by icelolly.com, I'd seen many blog posts and social media posts from the event last year and had serious blogger envy so was super excited!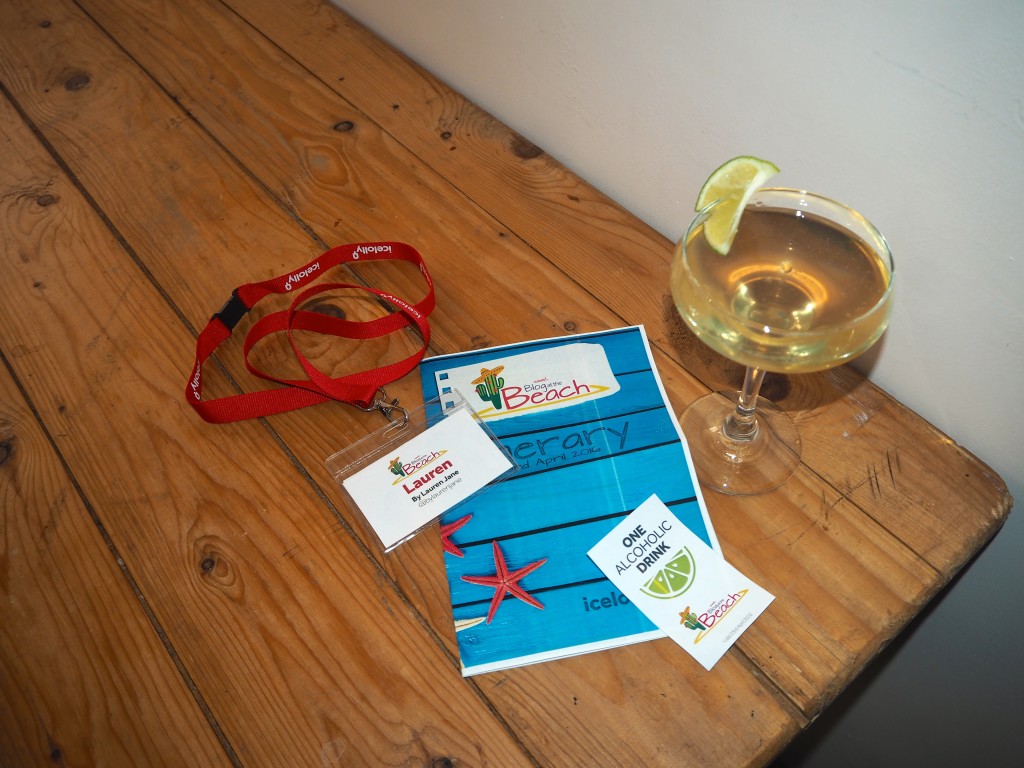 The event took place at The White Cloth Gallery in Leeds and I met Kellie, Lucy & Bee on the way in. We were given our name badges and a voucher for one alcoholic and one non-alcoholic drink and met with a rather strong Margarita, which sadly was even too strong for this tequila lover. Before we made our way into the main room, we were gathered together and surprised with a Mariachi band, who were quite simply fabulous!
We were given an introduction to the day and an overview of icelolly.com who are the leading holiday price comparison site, with over 200 million hits per year. icelolly.com don't actually sell anything so they have a customer experience focus only.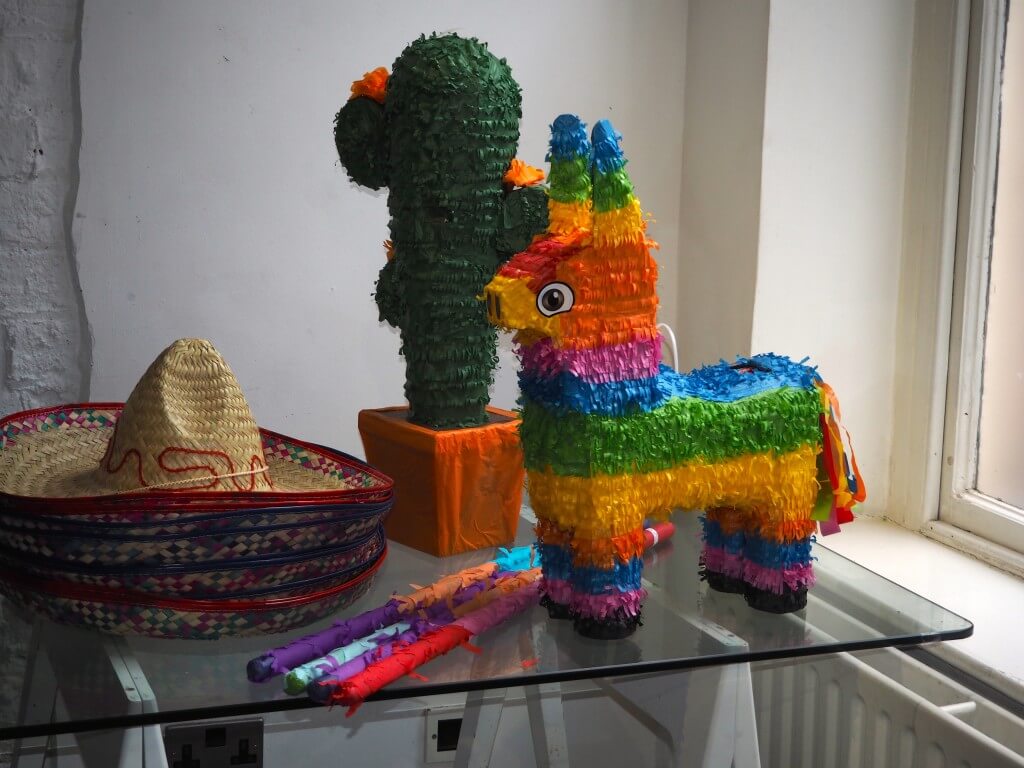 There were three speakers at #BlogAtTheBeach, each giving us an insight into their areas of expertise, two of the speakers, Kirsten and Sabina were fantastic, unfortunately we received one talk about vlogging which lost most of the rooms interest when it was pointed out that the home button on an iPhone is not the camera… I will share the tips I took away from the other two though.
Protecting Your Brand
The first speaker was Kirsten from Kooky Traveller who gave a fascinating talk on protecting your brand, the key takeaways from this for me were;
Include a section for Terms, Privacy & Ethics on your blog (something I'm working on now)
Automatic direct messages are a breach of standards
You can only manage your digital identity, you cannot control it
See what information websites hold on you; Zoom Info, Peek You & Social Mention
After Kirsten's talk a few of us realised our locations were tagged on our Instagram photos without our knowledge and we were pretty shocked, needless to say we spent about 15 minutes after ensuring they were all removed!
Building a Social Following
Sabina from Girl vs Globe was the final speaker at the event, and the really did save the best until last here. Sabina gave one of the most inspiring talks I've heard in a long time titled 'Do you want to build a snow-cial following?' with Frozen pictures throughout. The refreshing thing about Sabina was her recognition that it doesn't matter how big of a blogger you are, you'd be nothing without your audience and therefore you should always respond. Sabina pointed out that there are over 150 million blogs out there, with an average of 4millions posts per day, that's a lot of competition.
Sabina's advice was summarised as 'FIG';
F – Friend, be your readers friend, show your personality, your likes and dislikes, share your story
I – Inspiration, inspire your readers; be their idol, do 'cool stuff' that they'd want to do too
G – Guide, provide how-to guides and shareable content
The key message from Sabina was to know your readers and share with them in order to connect.
I really enjoyed #BlogAtTheBeach and would definitely recommend you attend if you receive an invite in the future!
Lauren xx