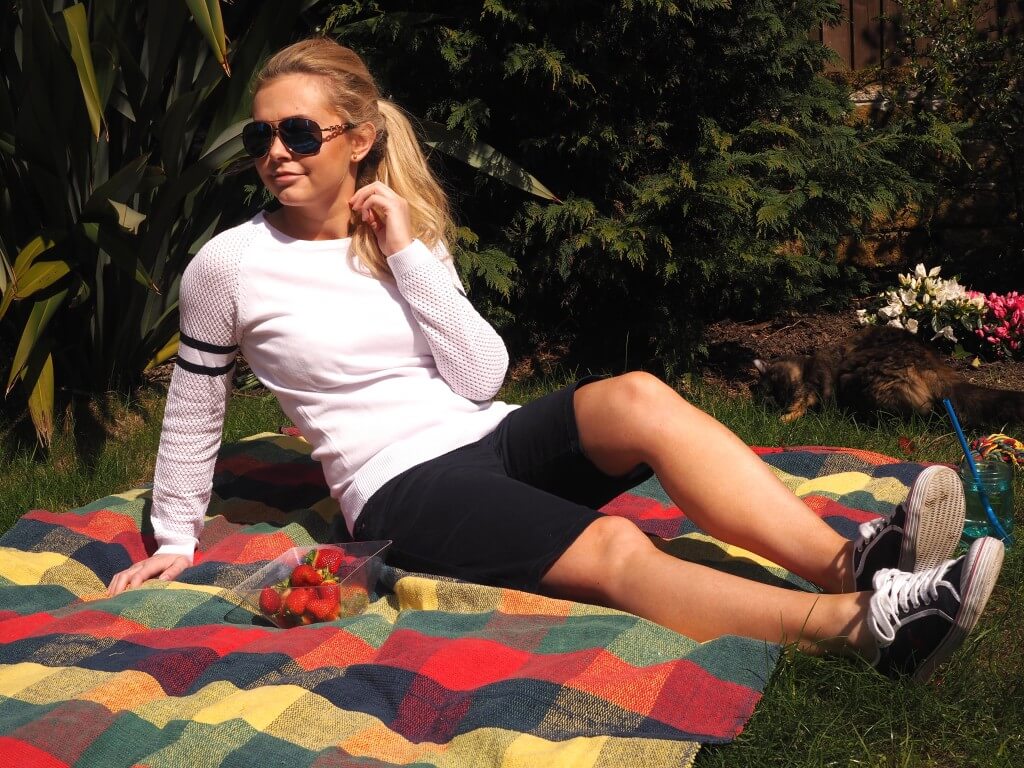 Bon Prix Style Challenge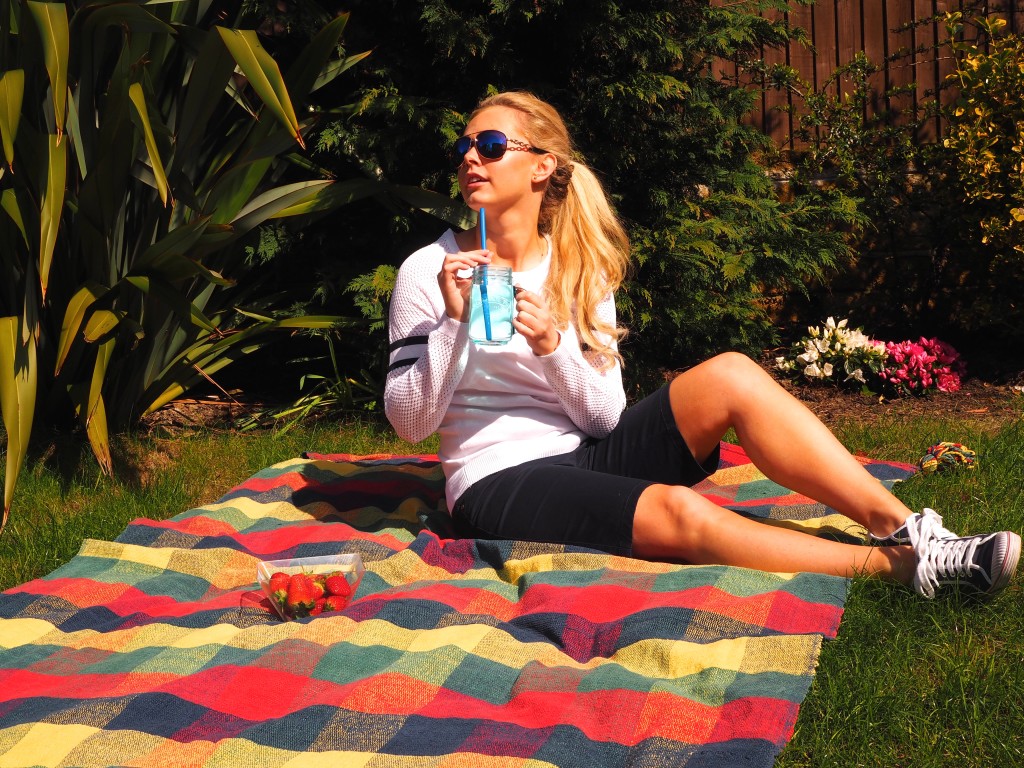 If you're anything like me, you will be feeling somewhat more cheery as the lighter nights have begun, and mr sunshine seems to have finally gotten his hat on. Spring and summer are my favourite seasons for fashion and I was excited to be approached to take part in the Bon Prix Style Challenge for April*. If I'm honest, I was not familiar with Bon Prix prior to the PR team contacting me, so I was excited to see what clothes they had on offer. I was very impressed as there were a lot of young and trendy pieces available at pretty low prices. Since being introduced to the brand however, I've seen a lot of bloggers posting about the brand and I have recommended it to friends and family.
The Bon Prix style challenge for April was, "what to wear to a summer picnic". When I think of a picnic there are couple things that spring to mind; grass and sweet treats, therefore I wanted to find something that would be comfortable for walking in as well as overindulging in. My favourite collection from Bon Prix is definitely the Nautical Riviera, and as my favourite colour is blue and me being a big fan of breton, this was where I picked out my outfit. I wanted something I could sit on the ground in whilst maintaining my modesty, so opted for smart tailored navy shorts and paired it with a light knit white jumper, which features mesh sleeves with double stripes. The look I was aiming for was smart/casual and something which wouldn't leave me too chilly in British summertime. I think I managed to achieve this through the two pieces I picked.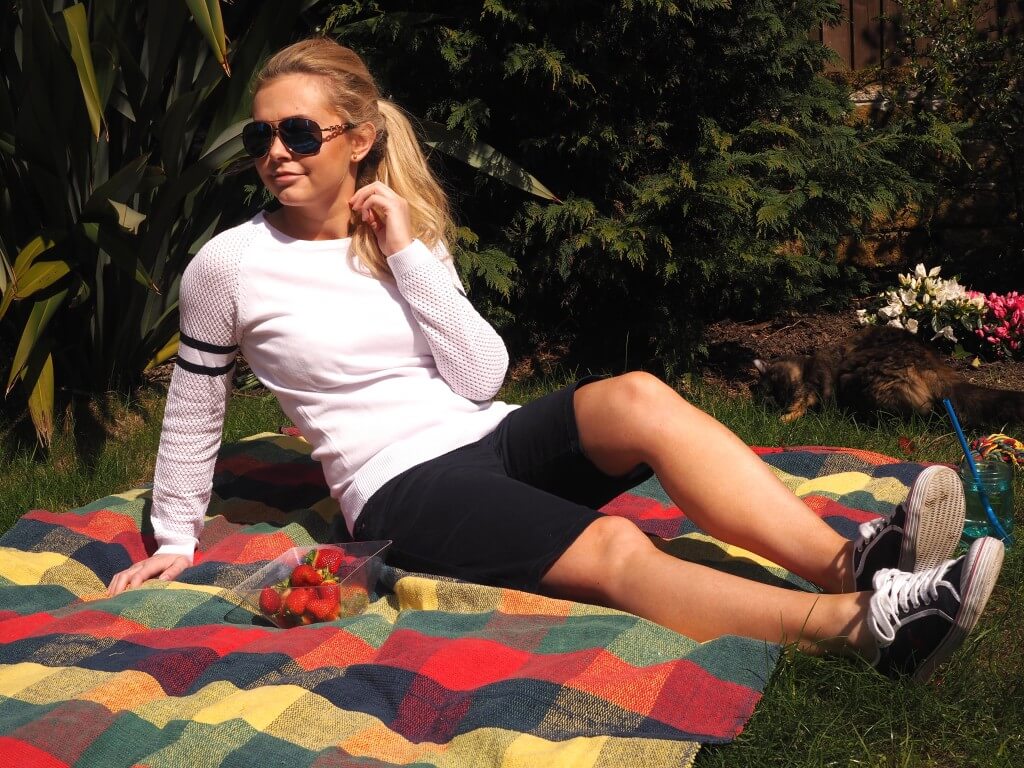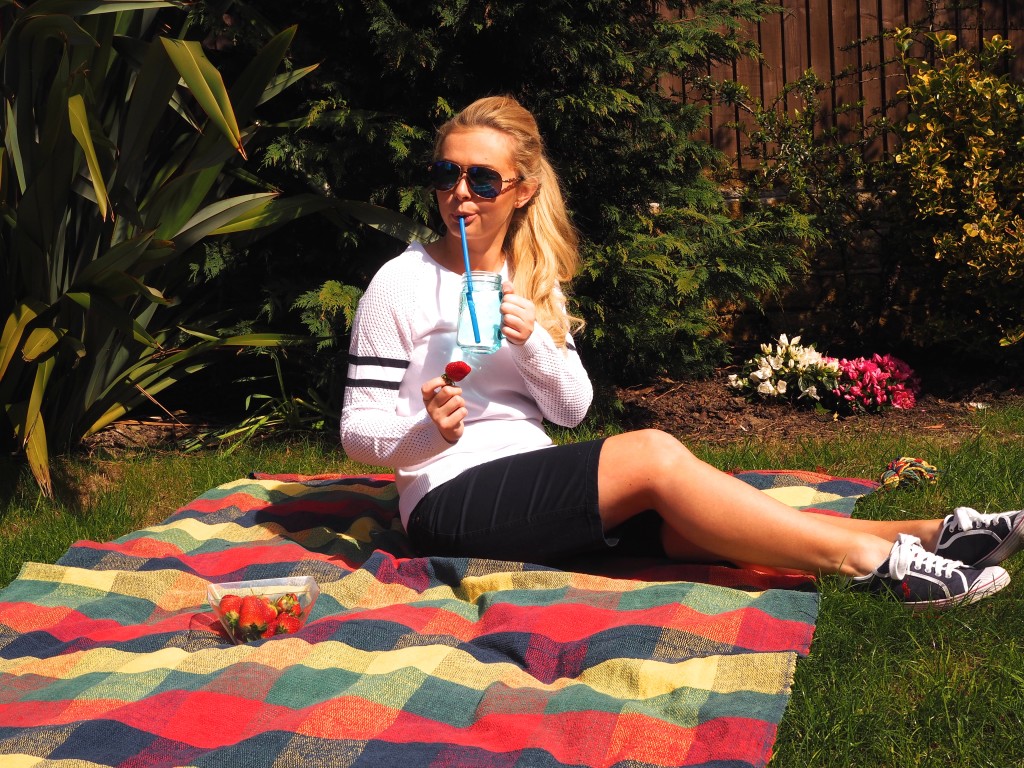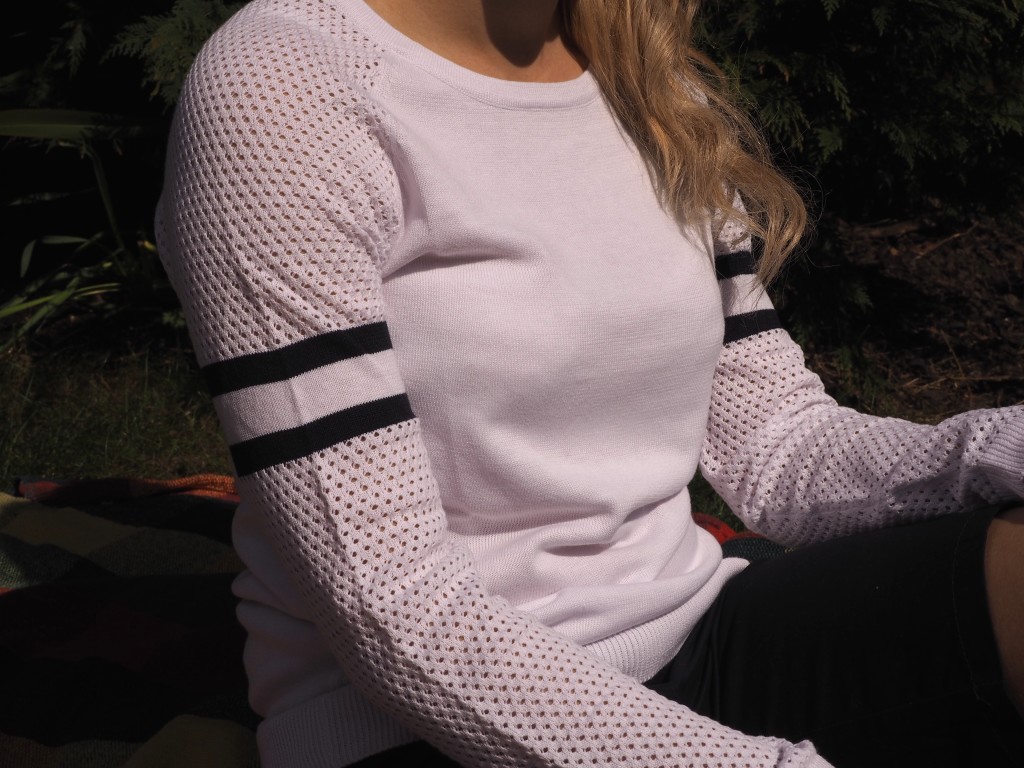 Shorts: Bon Prix £19.99
Jumper: Bon Prix £29.99
Trainers: Ralph Lauren (old)
Sunglasses: River Island (last year)
I have to say these shorts are probably the comfiest pair of shorts that I own. Most of my shorts are casual, but I'd feel completely comfortable wearing these to dinner with a smart top and some strappy heels. Until it warms up a bit more and I feel brave enough to wear the shorts, I will be pairing this gorgeous jumper with jeans.
Would you wear this outfit to a summer picnic?
Thank you to Bon Prix for asking me to collaborate on this post.
Lauren xx