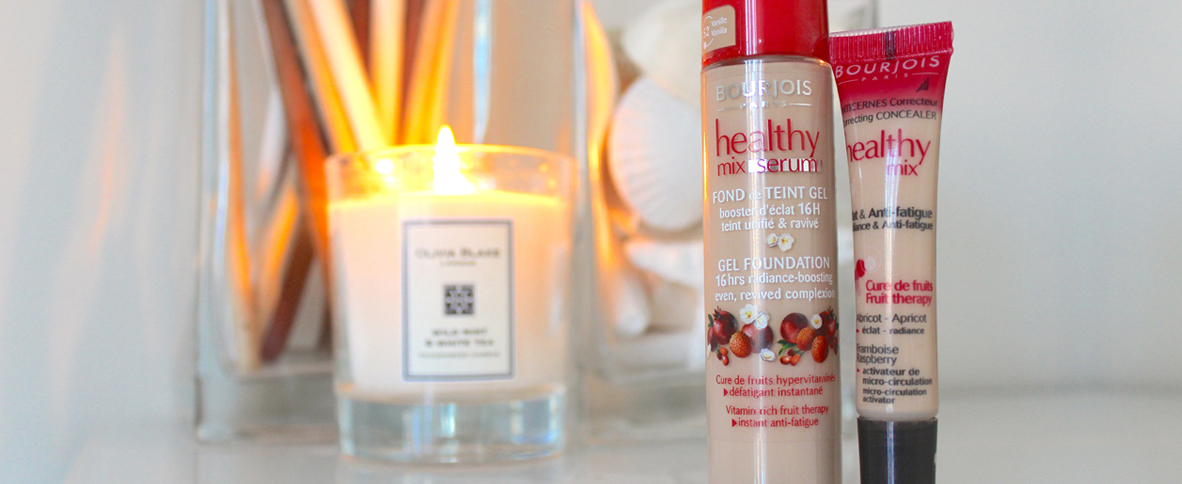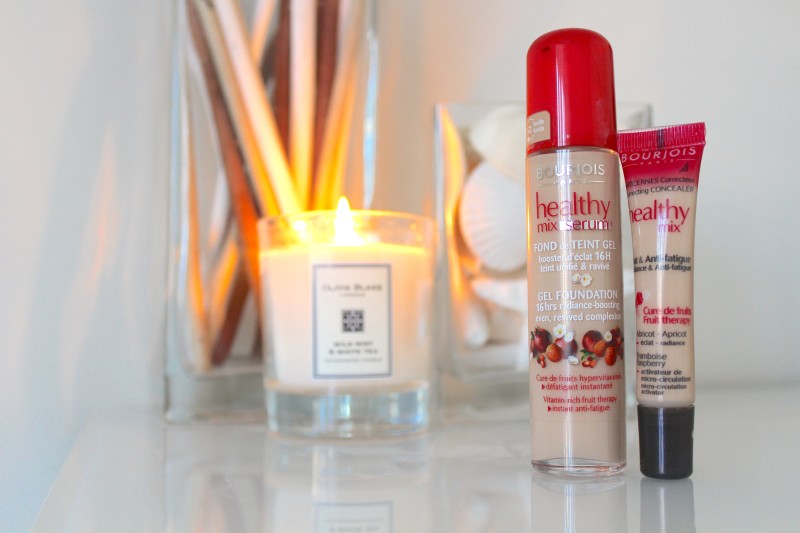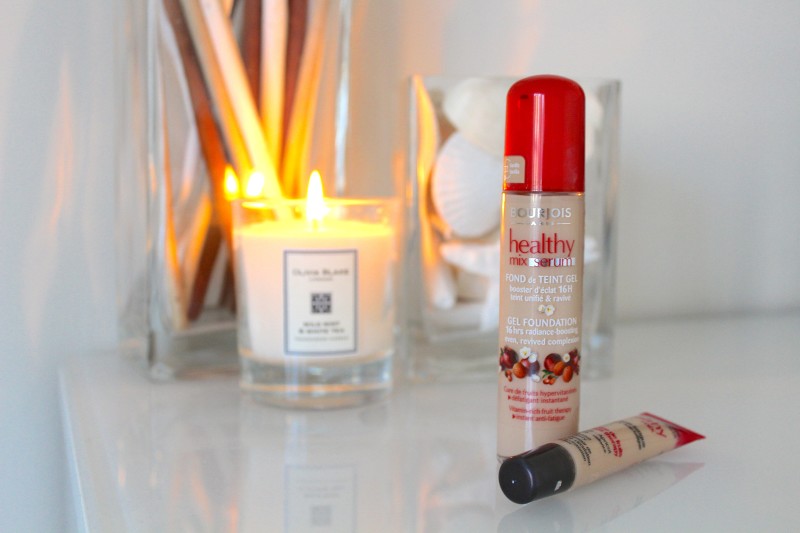 Bourjois Healthy Mix Foundation has always been a beauty blogger favourite; I'd never tried it myself, so decided to give it a go. I opted for the newer 'serum gel' version, as I've used gel foundations in the past and really liked them. I also bought Healthy Mix Correcting Concealer.
Bourjois healthy mix serum gel foundation
There are six colours in the range and the best match I could find for my skin was '52 vanilla', this blended very well with my skin tone which I was impressed with, given the small shade choice. The formula is a very watery liquid, which is a lot less thick than other gel foundations I've used, such as MAC. Firstly, I tried applying the foundation with a brush, but I didn't like the coverage; there was a lot of drag and the formula didn't seem to blend very well. I then decided to use my fingertips, something I haven't done for a long time, and the coverage was far better. The coverage is definitely buildable and I set this with a swipe of my MAC Select Sheer Pressed Powder in NC25. In comparison to other foundations, the Healthy Mix Serum did wear well; it hadn't disappeared from my face after an 8 hour day. The packaging claims to provide 16 hours of radiance boosting power, but this definitely does not have that amount of longevity.
After a few days of wearing this foundation, without changing anything else in my routine, I had 3 breakouts. I stopped using this foundation and went back to my Bare Minerals, and my skin soon cleared up.
I really wanted to love this foundation, as so many beauty bloggers rave about it, but unfortunately, my skin just didn't like it. Priced at £10.99 I didn't feel too out of pocket so I'm glad I tried it.
Bourjois healthy mix correcting concealer
I also bought the concealer in the range, as I'm not impressed with my current concealer. I bought shade '52 Medium', which seemed a good match for my skin, as with the foundation. The concealer is pretty thick in consistency, which I really like, so I blend it in with a small brush to apply. Unfortunately the concealer does sink into the fine lines under my eyes, and I think it probably makes my eyes look 'older' than if I wasn't wearing any concealer at all. This will definitely be a better concealer for covering blemishes, rather than for under eye dark circles.
This is priced at £7.99, which is a lot cheaper than other concealers I've tried. I will definitely keep this in my makeup bag for blemishes, but I'm still on the search for something better for my dark circles.
Have any of you tried these products?
Lauren xx