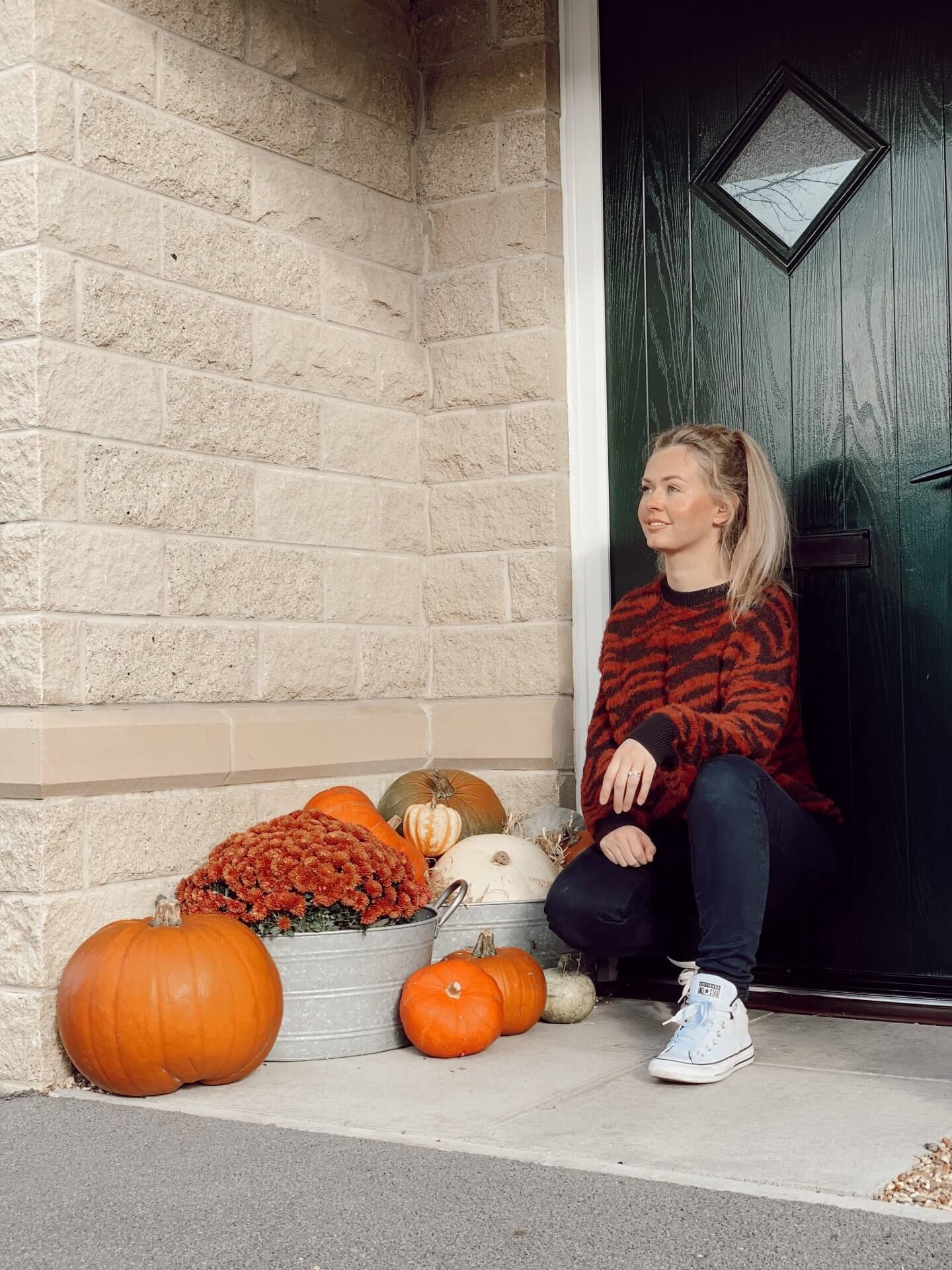 Halloween is here and I'm fully embracing it this year. It finally feels as if we're catching on to the fun we've seen in American Halloween films, TV shows and films for years. In this post I'm sharing how we're getting Halloween Ready; decorating our porch, baking pumpkin pie and cooking pumpkin soup. I'll also introduce you to Percy.
Getting Halloween Ready
I'd never been to a pumpkin farm before, having seen them for years all over other bloggers Instagram, I knew this year was the year to change it. Andrew and I had a lovely day out at Farmer Copley's in Yorkshire and it was so much fun.
Decorating Our Porch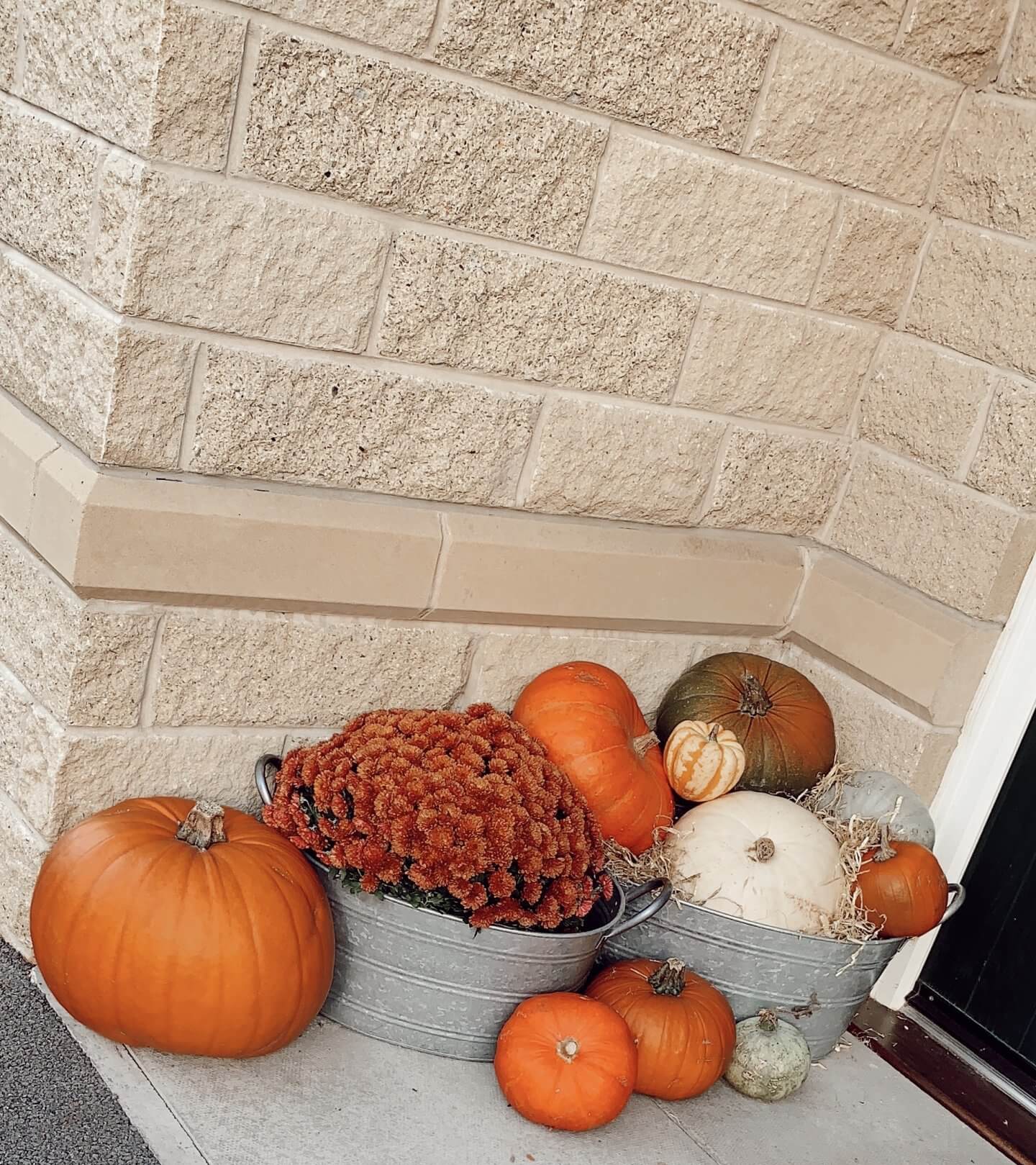 I've been saving images on my Pinterest for a good few weeks for inspiration as to how to decorate our front porch for Halloween. We collected a lot of different looking pumpkins at the farm; different colours and different sizes. I decided I wanted to add a pot plant and a couple of metal oval planters that we had leftover from a garden party.
I also wanted to add some different heights to our display, I put a couple of bricks in the bottom of the planter to raise up the pumpkins. I added straw as well to fill the gaps.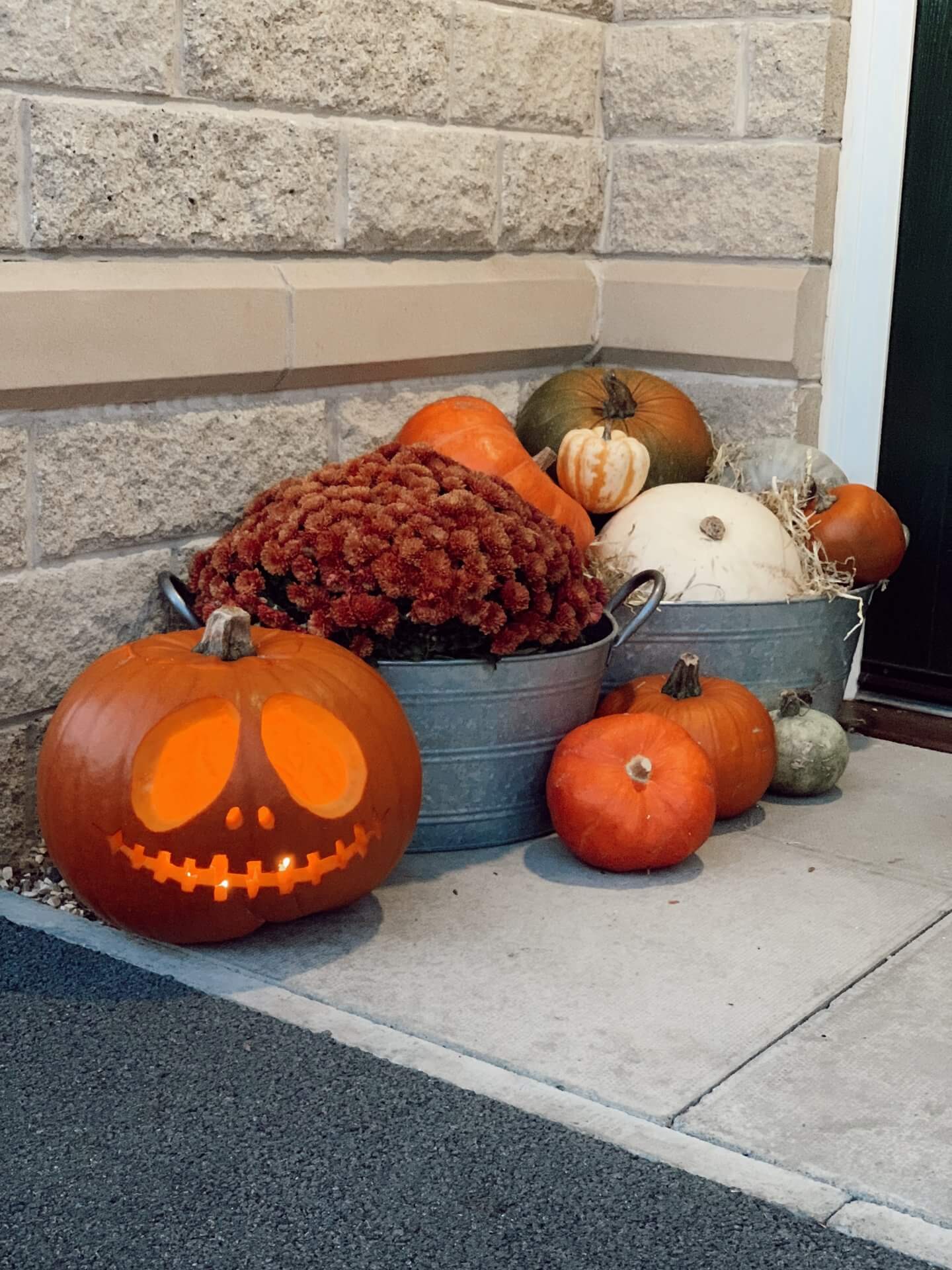 I also carved my first pumpkin this year, well, I helped cut off the lid and scoop out the insides. Andrew put his talents to work and carved a pretty impressive face onto our largest pumpkin. He's now affectionately known as 'Percy'.
Pumpkin Pie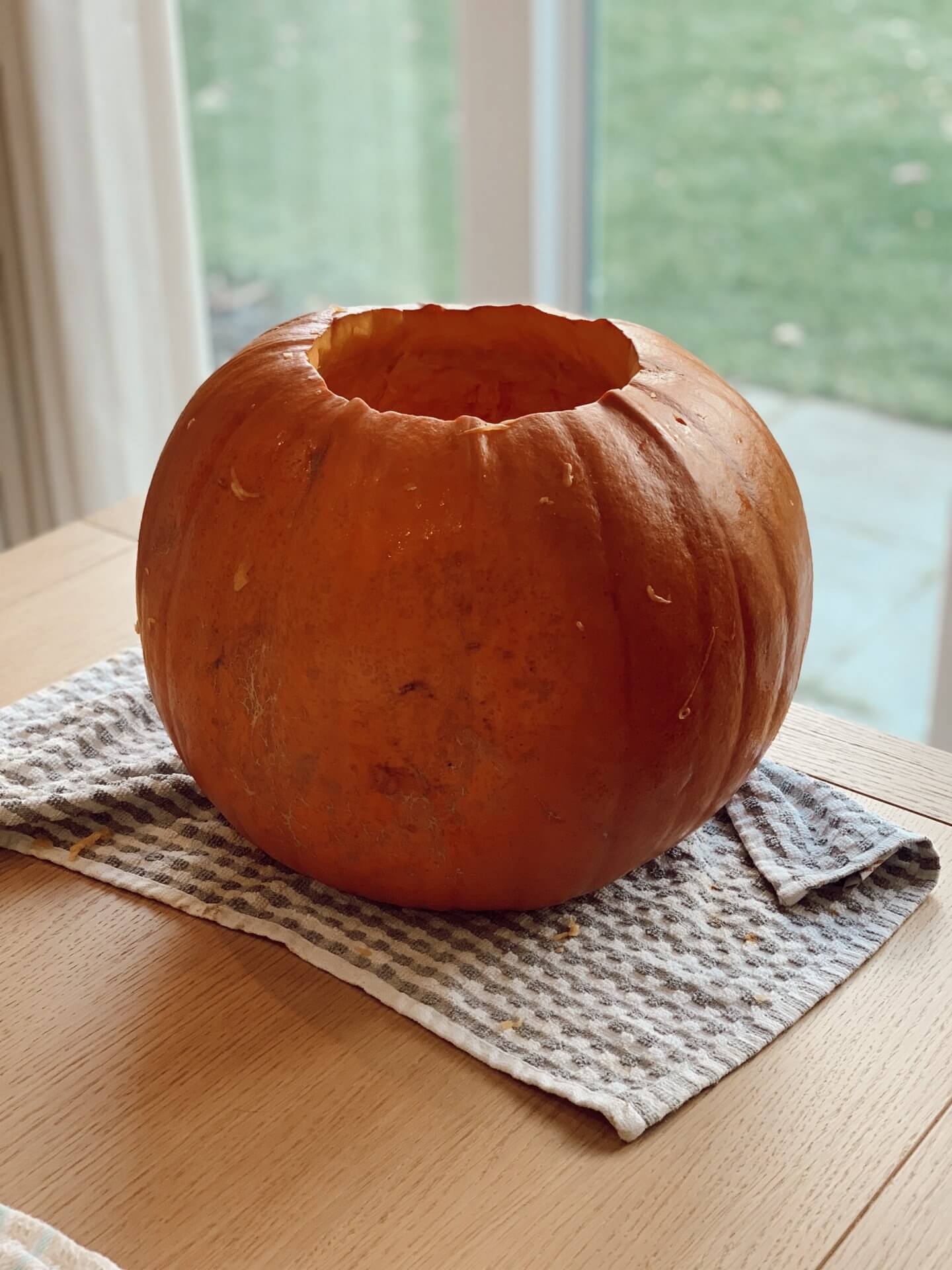 I think it is best to start this section by saying I've never had pumpkin pie previously. But I do think this tastes delicious. This recipe is from BBC Good Food, I simply Googled recipes and this one seemed pretty straight forward. I did cheat; I didn't make the pastry, I bought the pastry cases from the supermarket, then made my own filling. The original recipe is for one pie, however the pastry cases I bought weren't very deep, but I worked on the weight of the recipe and bought three, which turned out to be perfect. Two pies came with me to work. They didn't last long and a few people asked the for the recipe, which is always a good sign.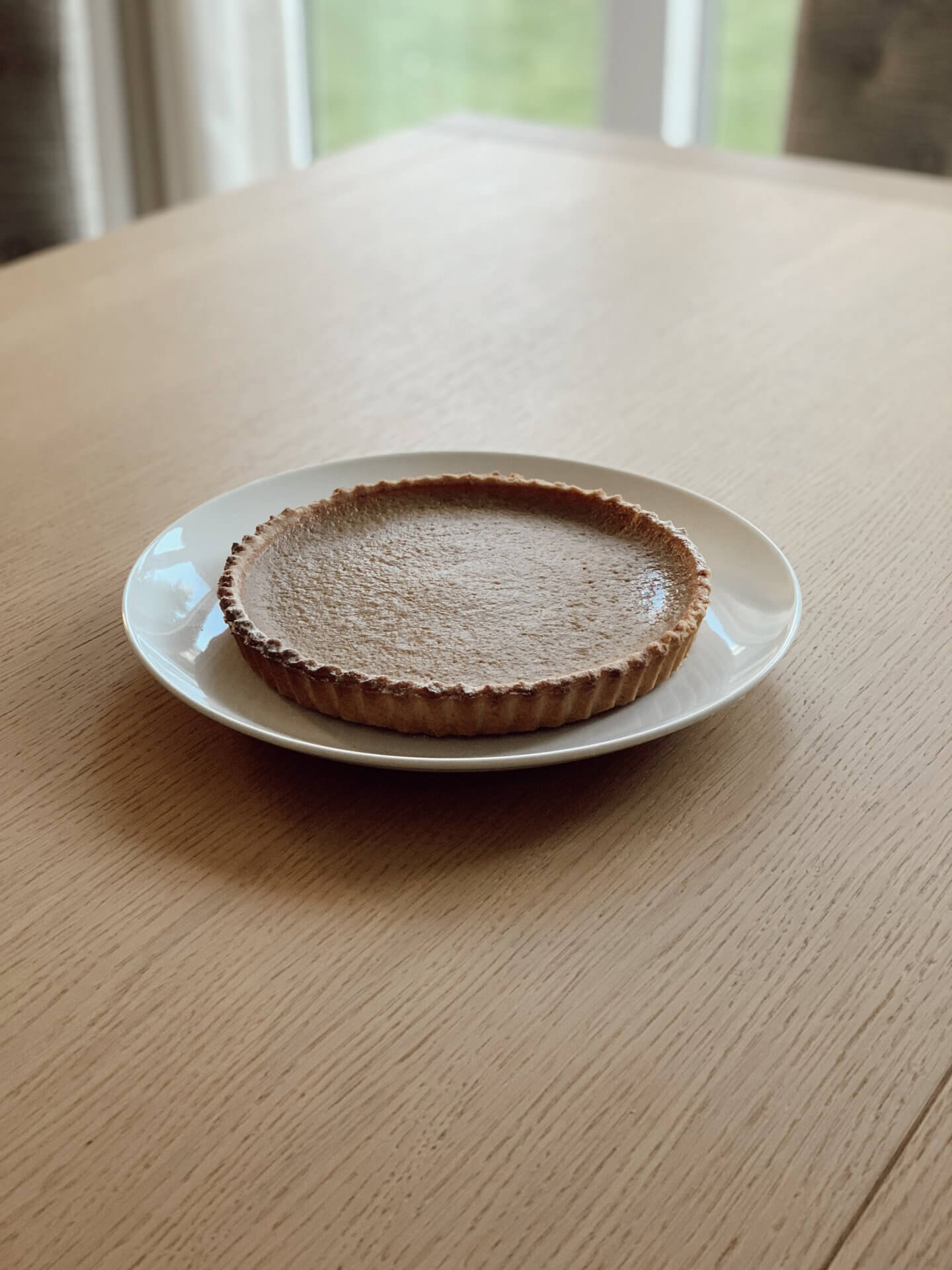 What you'll need;
750g pumpkin
140g caster sugar
1/2 tsp salt
1/2 tsp fresh nutmeg (grated)
1 tsp cinnamon
2 eggs
25g melted butter
175ml milk
If you want to make the pastry, follow the original recipe linked above. Make sure your pumpkin is chopped up into small pieces, put in a pan and cover with water. Bring the pot to boil and simmer the pumpkin until soft. The recipe recommended 15 mins but I needed about 25! Once soft, allow to cool, then push through a sieve, if the sieving doesn't work, try a hand blender (I learned the hard way). In another bowl mix the dry ingredients together, then add the melted butter, eggs, milk and finally the pumpkin. Pour into your pastry cases and bake for 30 mins at 180 degrees, or until set.
Pumpkin Soup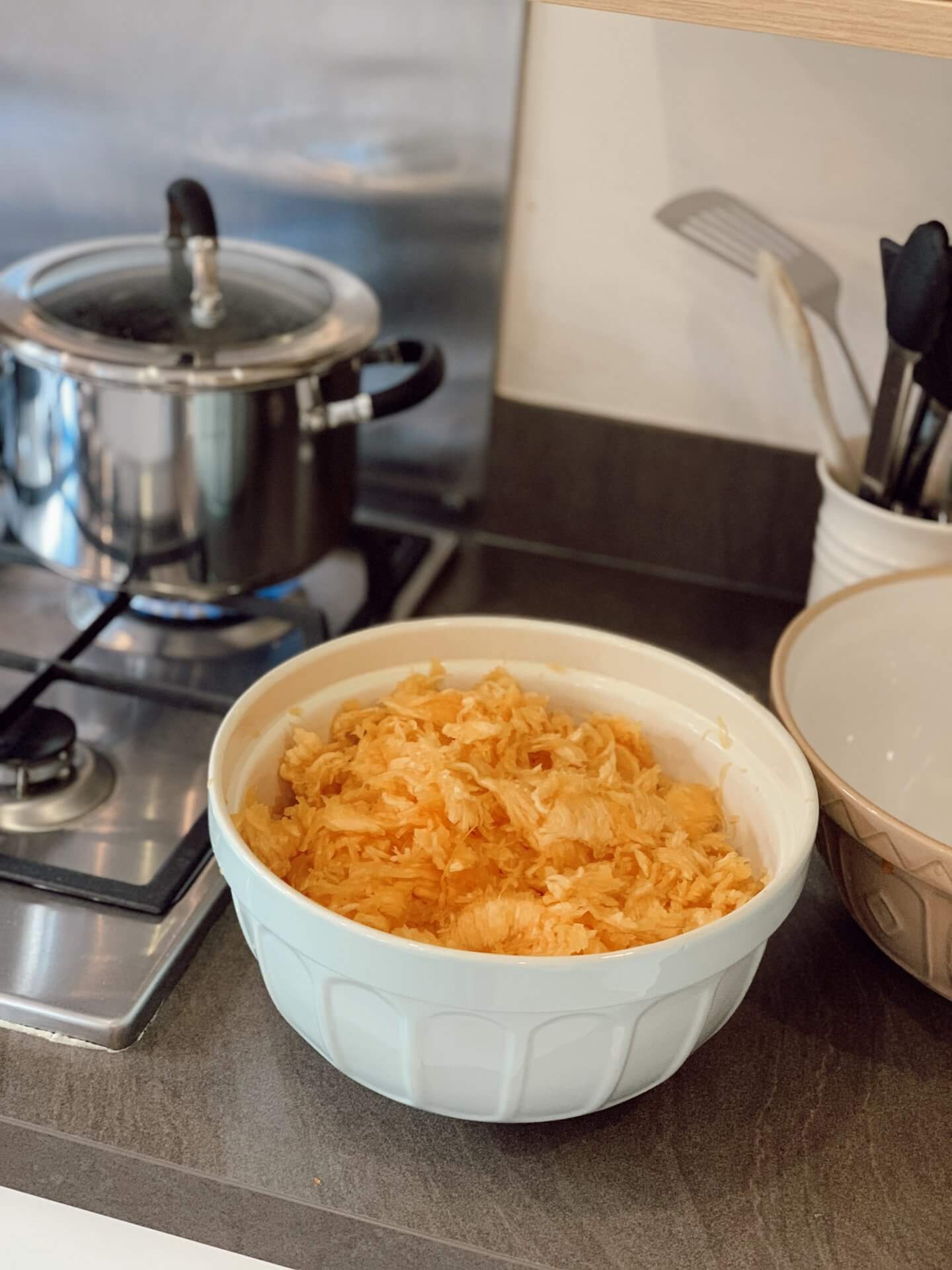 Not wanting to waste the remaining pumpkin, I decided to make some soup too. I've never made pumpkin soup before, but soup is pretty easy to make, so I was confident it wouldn't go too wrong. Smaller pumpkins are apparently more flavoursome, so you may want to keep this in mind. The recipe I followed is another from BBC Good Food after some quick Googling.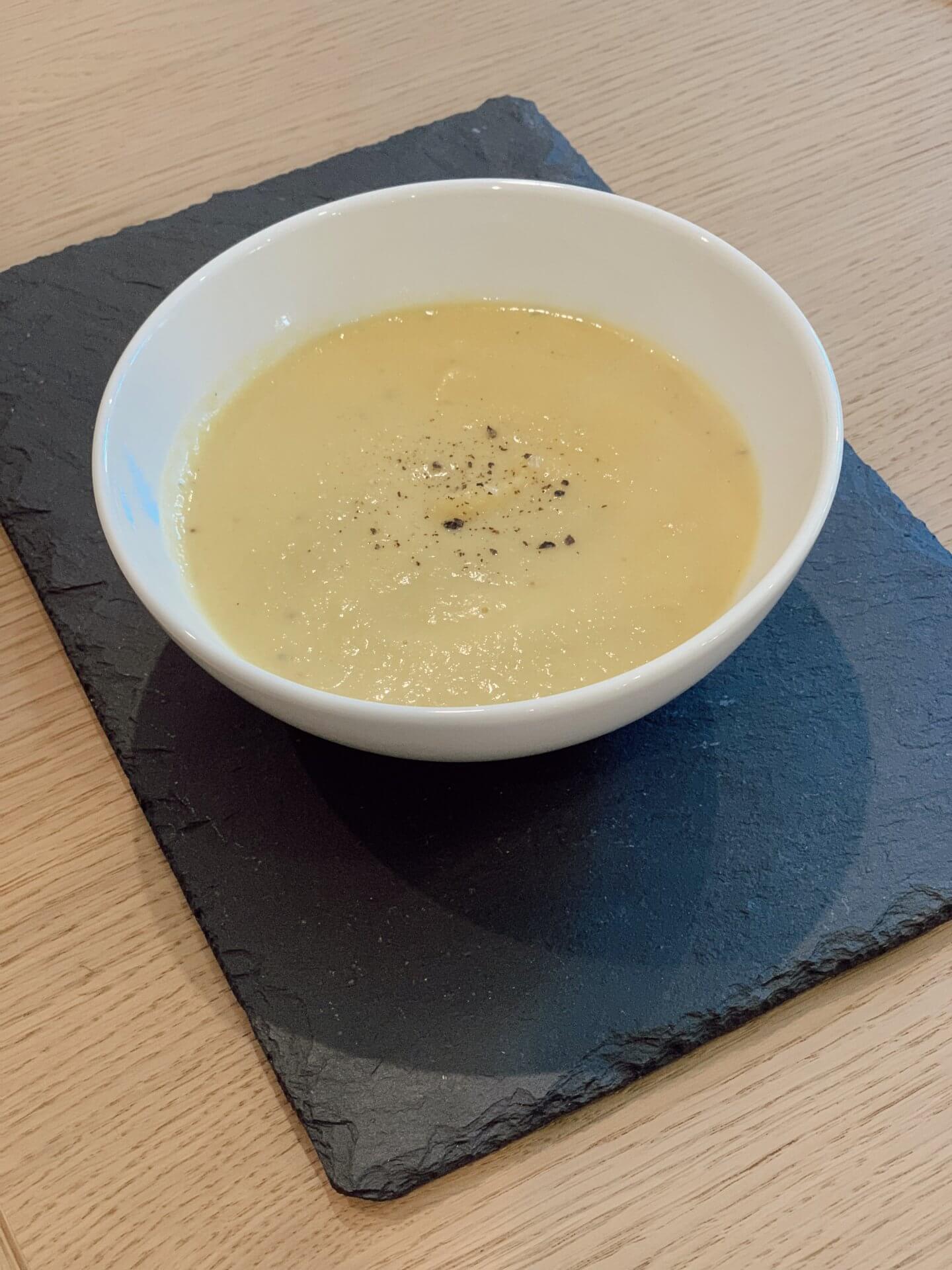 What you'll need;
1kg pumpkin
2 onions
2 tbsp olive oil
700ml vegetable stock
150ml double cream
It couldn't be much easier than softening onions in the olive oil, then add the pumpkin and cook for around 10 minutes. Add the stock to the pot and bring to the boil, then simmer for 10 minutes. Add some salt and pepper to season. Add in the double cream and bring back to the boil. Finally use a hand blender and serve up.
This is a very rich soup, but is absolutely delicious.
So this is how we've been getting Halloween ready. What have you been doing? Hope you all have a lovely Halloween.
Lauren xx