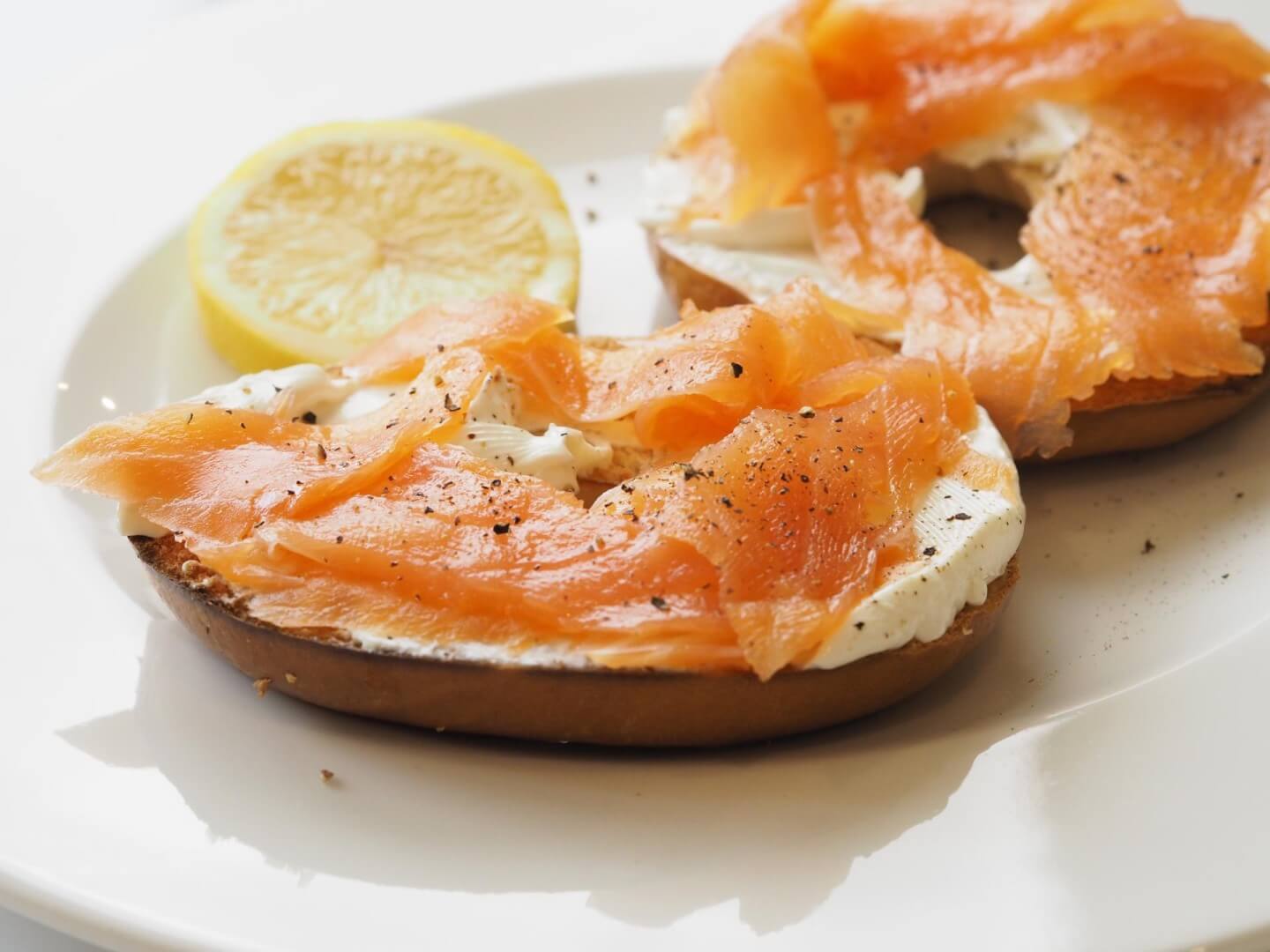 If you've been visiting my blog recently, you'll know I've been working with Arla on their Seven Great Days campaign. This is the final instalment from the series so I hope you enjoy.
I absolutely love bagels with cream cheese and smoked salmon and would eat this for breakfast, lunch or dinner. Being put on the Low FODMAP diet means cutting out lactose, but thanks to Arla's Lactofree cream cheese, I'm still able to enjoy one of my favourite quick dishes.
Salmon & Cream Cheese Bagel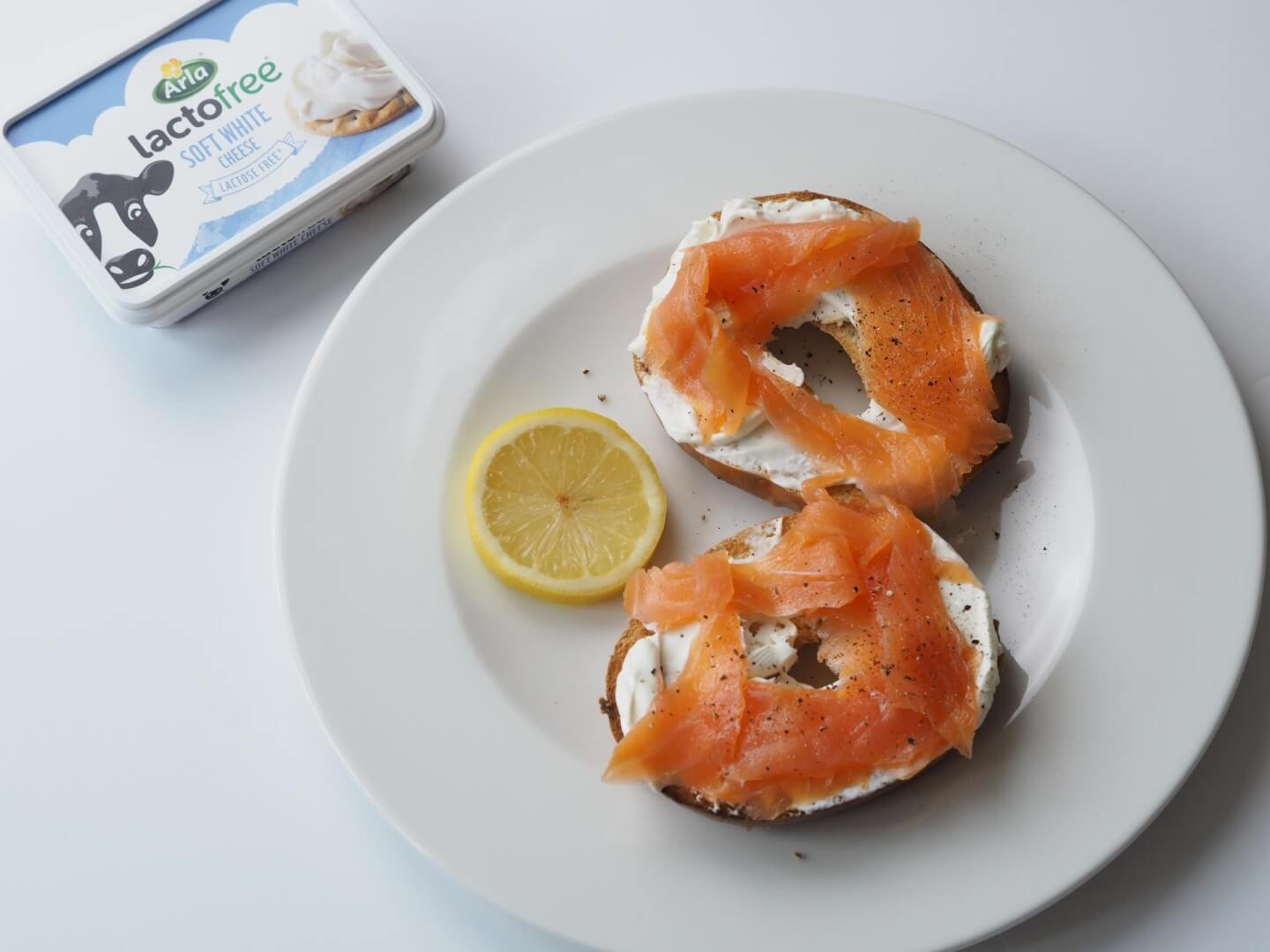 Ingredients
Your favourite flavour bagel, regular or gluten free
Arla Lactofree cream cheese
Smoked salmon
Black pepper
Lemon
Method
Now to suggest this is 'cooking' would make even me laugh, just toast your bagel, slather on as much cream cheese as you can fit onto the bagel, and loving place your smoked salmon on the bed of cream cheese. To finish it off I like some cracked black pepper and a squeeze of fresh lemon.
I really hope you've enjoyed this series. If you'd like me to continue posting recipes that are Lactofree or Low FODMAP please leave me a comment letting me know and I will make sure I keep posting regular recipes.
Lauren xx