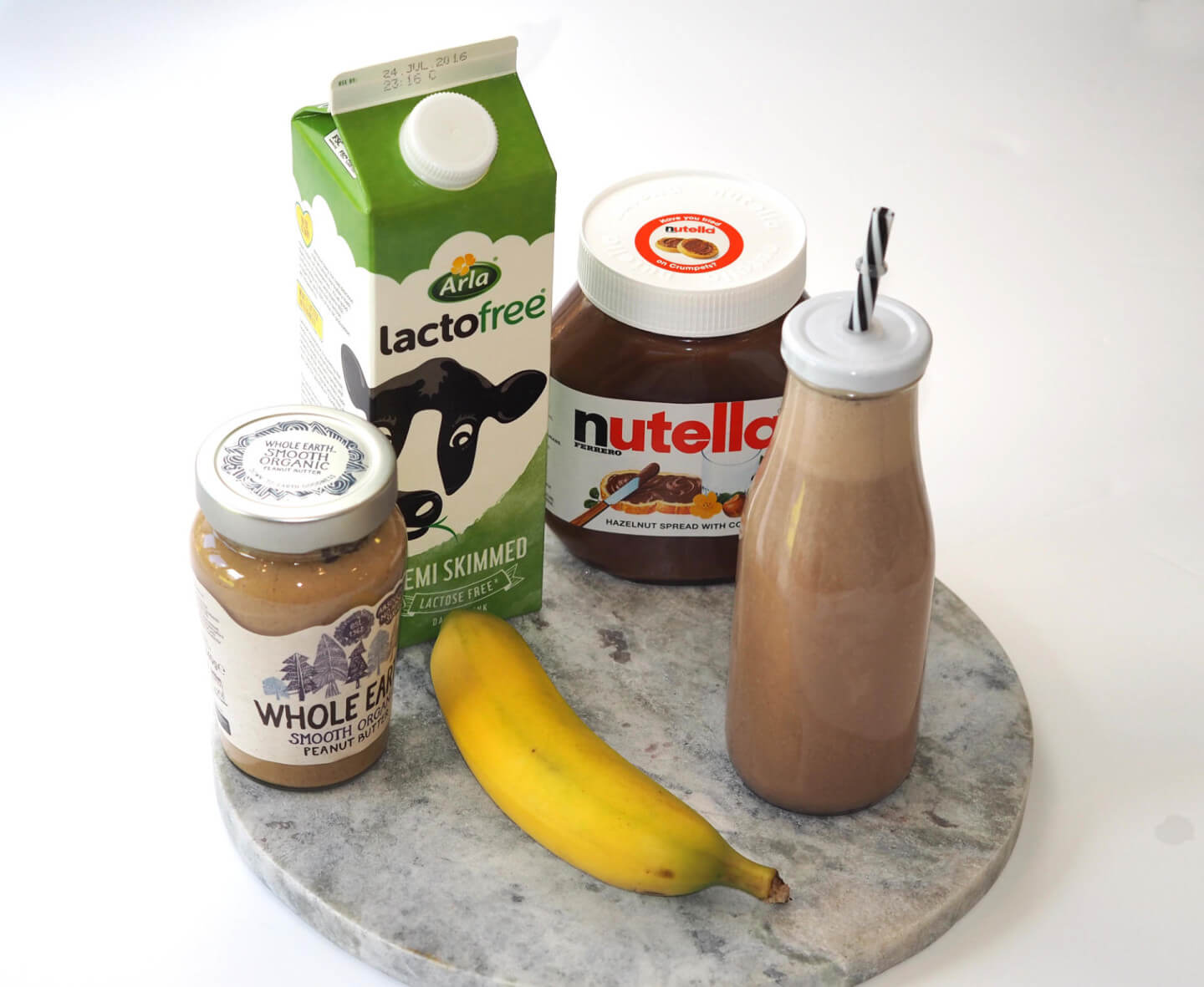 The next recipe from the Arla Choose Goodness campaign for Seven Great Days is my peanut butter and chocolate smoothie. This tastes too good to be healthy and is definitely for those of you with a sweet tooth. This one is a big favourite with my other half who keeps asking me to make more for him, so you may want to double the ingredients if your other half is going to have breakfast envy too.
Peanut Butter & Chocolate Smoothie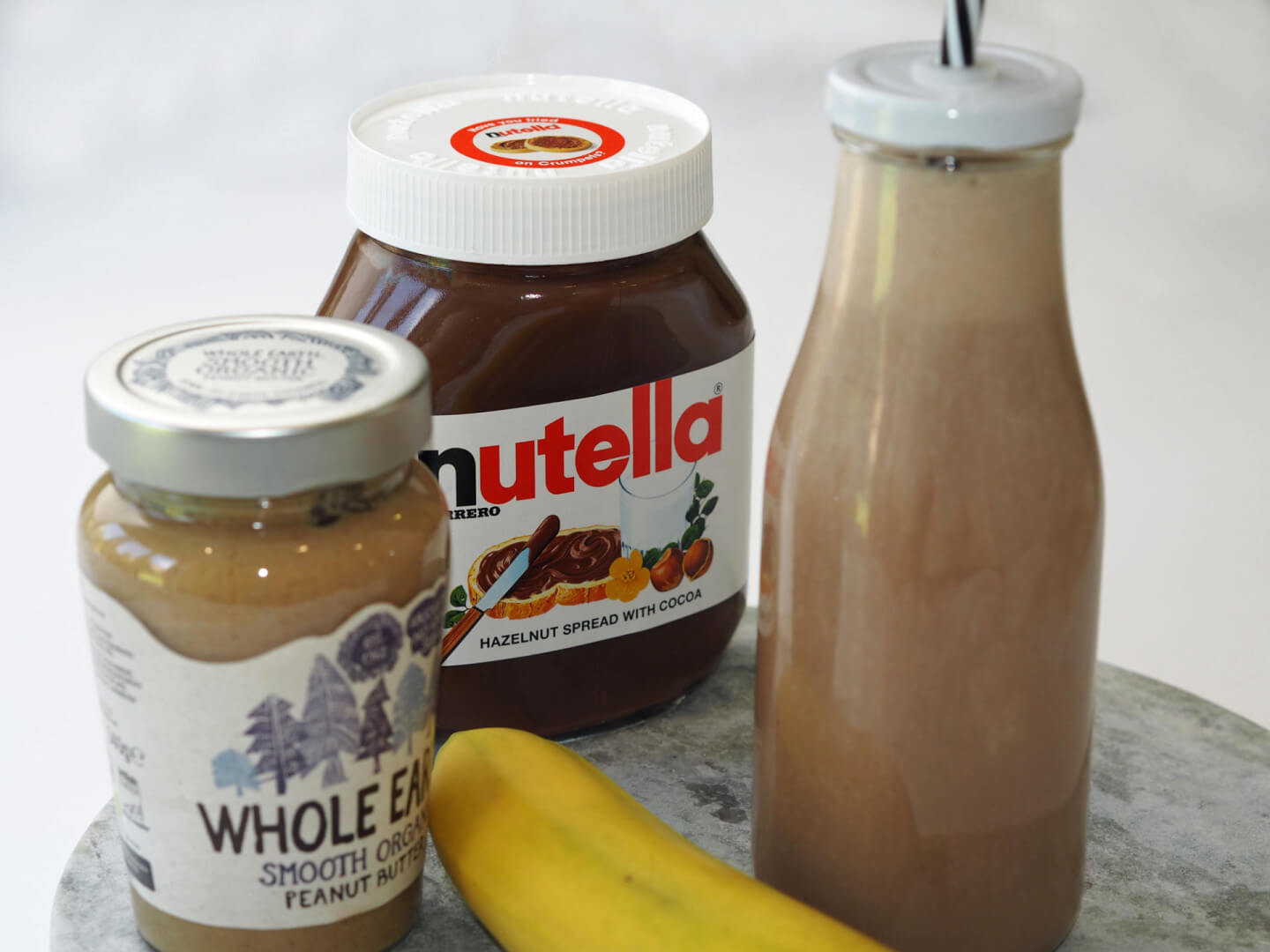 Ingredients
3 teaspoons of peanut butter

3 teaspoons of nutella

1 banana

300ml of Lactofree milk
Method
This couldn't be easier, chop up your banana, put it in a blender then add in all the other ingredients and whizz it up. My only tip would be to add the peanut butter and Nutella last as they have a tendency to stick to the bottom of the blender otherwise. You can change the amount of peanut butter and Nutella you add to suit your taste
If you don't have as sweet a tooth you should try one of my other Arla Choose Goodness recipes, such as my berry smoothie instead, which is Lactofree keeping it Low FODMAP too.
What is your favourite smoothie recipe?
Lauren xx