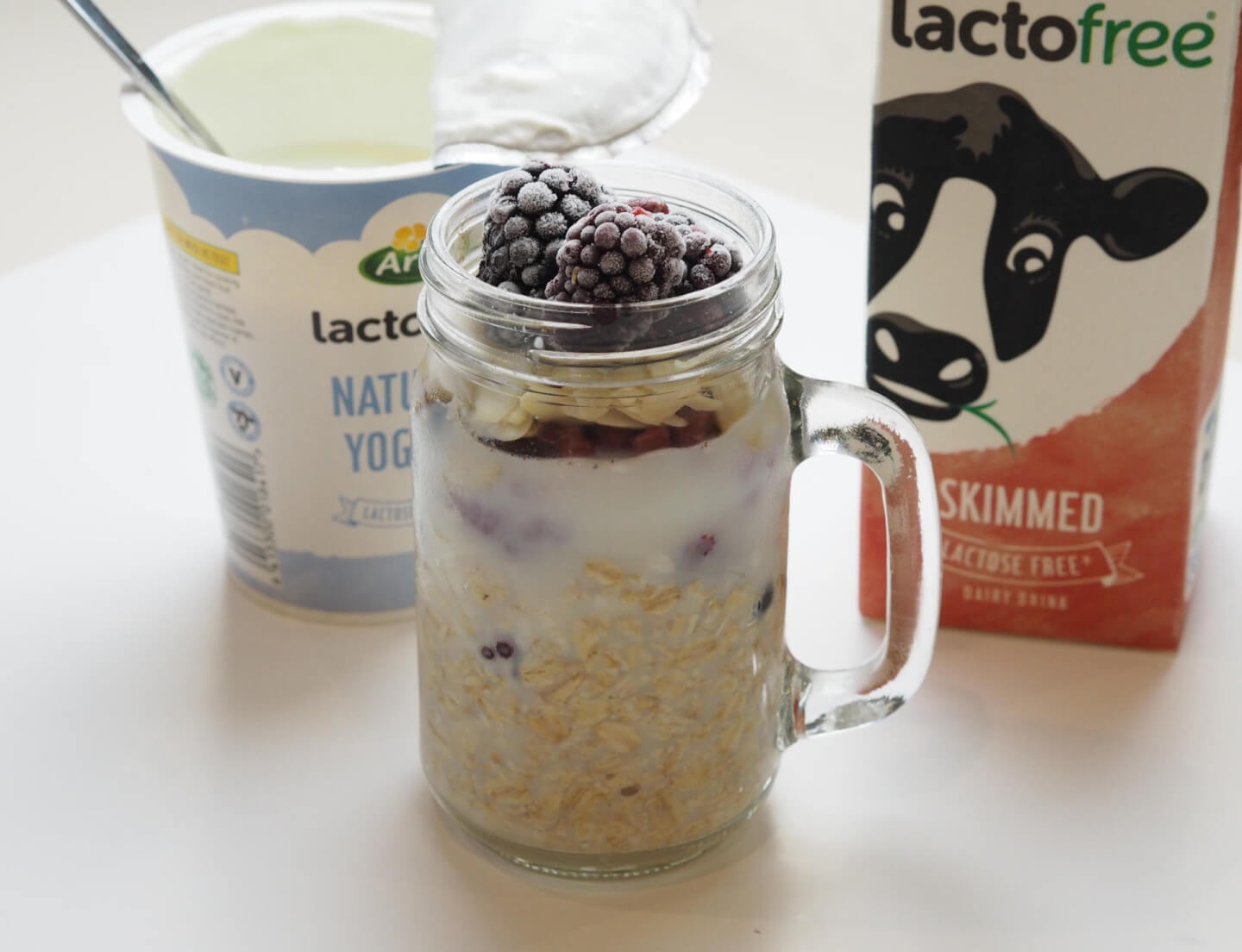 It's time for the second instalment in my Seven Great Days series for the Arla Choose Goodness campaign, aiming to get us all eating a healthy breakfast, no matter how rushed off our feet we are. My first recipe was my very delicious Berry Smoothie and the next recipe is for overnight oats. Apart from being delicious and lactofree, this one is definitely Instagram worthy too.
Cinnamon & Honey Overnight Oats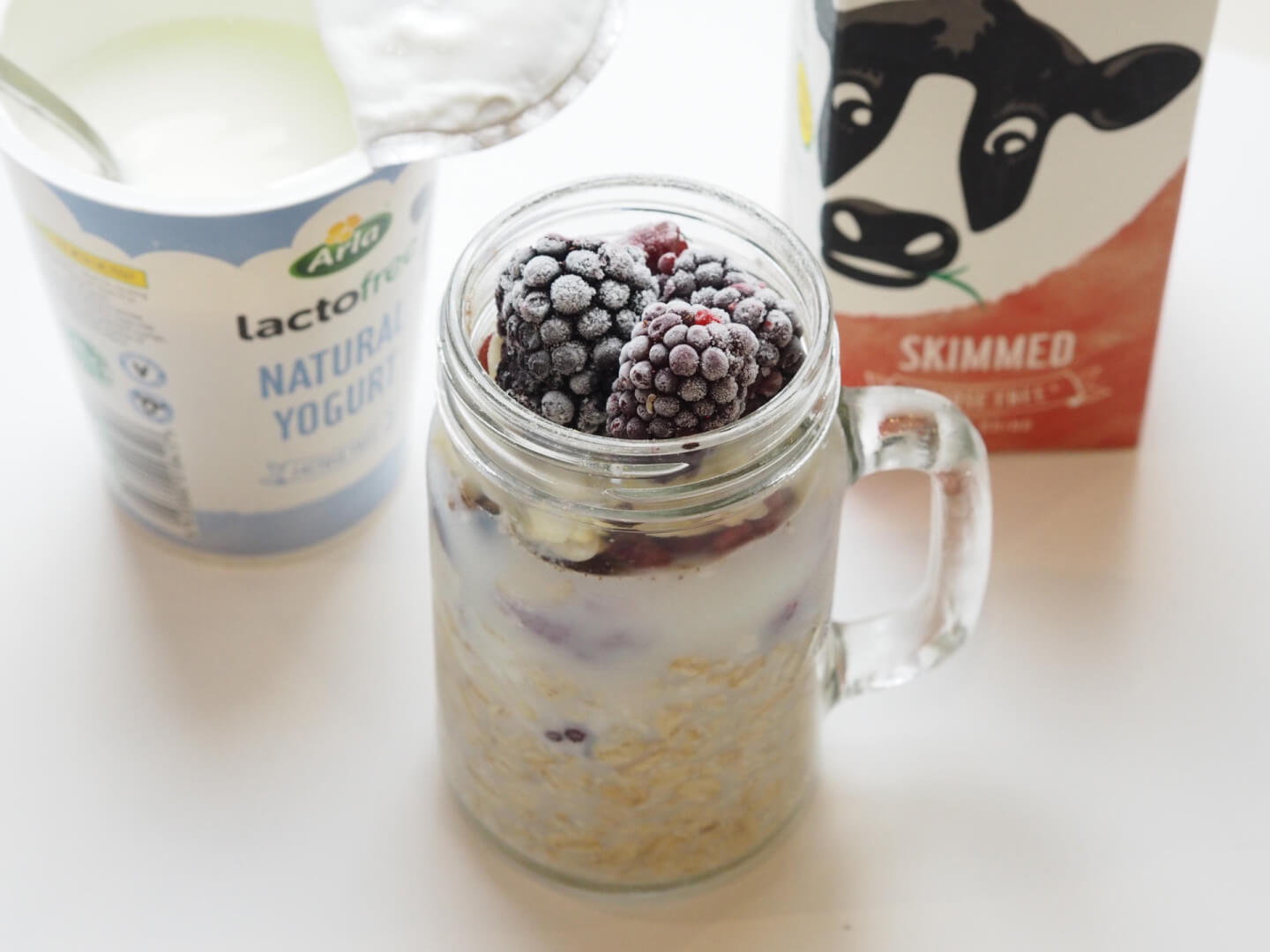 Ingredients
120g of Rolled oats
120ml of Skimmed Lactofree Milk
2 tbsp Lactofree Natural Yogurt
Half a tsp of cinnamon
1 tsp Honey
3 tsp Almond Flakes
1 tbsp Frozen Berries/Apple/Banana (choose your favourite)
Method
Preparation is key, apparently, and even if you suck at it this takes less than 6 minutes to make! As the name suggests, make this the night before and you have zero rushing around the next morning. I like to make mine in my Mason Jar and start by adding the oats, Lactofree milk and Lactofree Yogurt, followed by a layer of fruit. I then add my honey and cinnamon and top it off with my almond flakes. Put it in the fridge and you're good to go the next morning.
Have you tried overnight oats? I'd love to know your thoughts on my Arla Choose Goodness version and any other ingredients you like to use.
Lauren xx