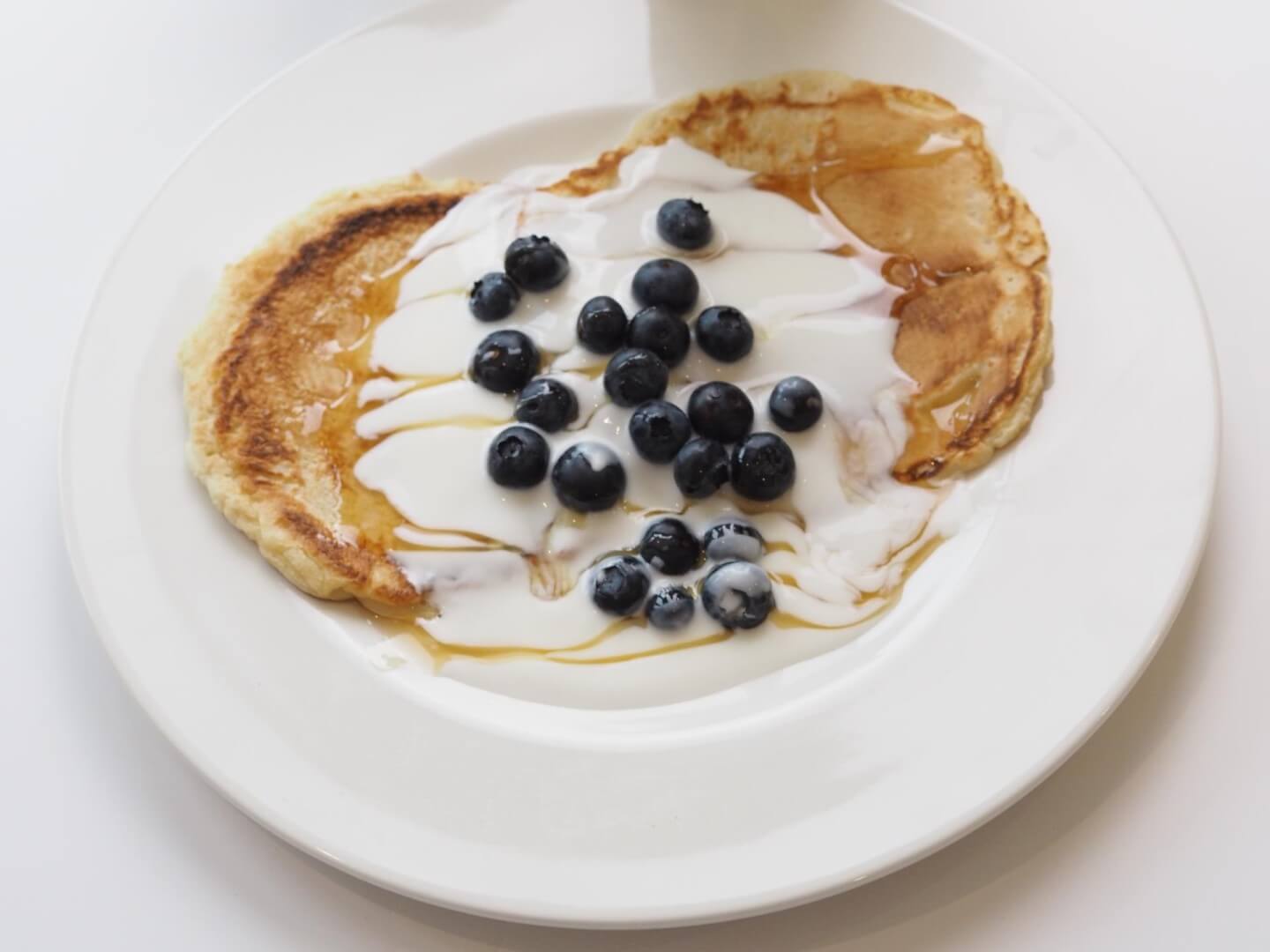 The penultimate post in my Arla Choose Goodness series as part of their Seven Great Days campaign is here, and it's a good one, even if I do say so myself. I've been a massive fan of pancakes since I was a little girl and my dad used to make them for me every Sunday morning. There was once incident whereby he set his dressing gown on fire whilst making them (he was wearing the dressing gown) but we won't go into that.
Sunday Pancakes

Ingredients
250 grams plain flour
250 ml Lactofree semi-skmmed milk
1 large egg
Vegetable oil
Lactofree natural yogurt
Bluberries
Honey
Method
The secret to a good batter is equal parts flour and milk. Start by adding your flour, milk and eggs to a bowl and whisk up until the batter is smooth. Heat a little vegetable oil in a pan once hot, then scoop your batter into the frying pan. Wait until the pancake has started to firm up around the edge and flip it over. Flip a couple more times until cooked through. Repeat until you have as many pancakes as you want, the ingredients above make around 4 – I like to have two, meaning there is enough for my other half. I spoon on a generous amount of the Lactofree yogurt, followed by a handful of berries and drizzle it all with honey. It is delicious!!
Are you a pancake fan?
Lauren xx