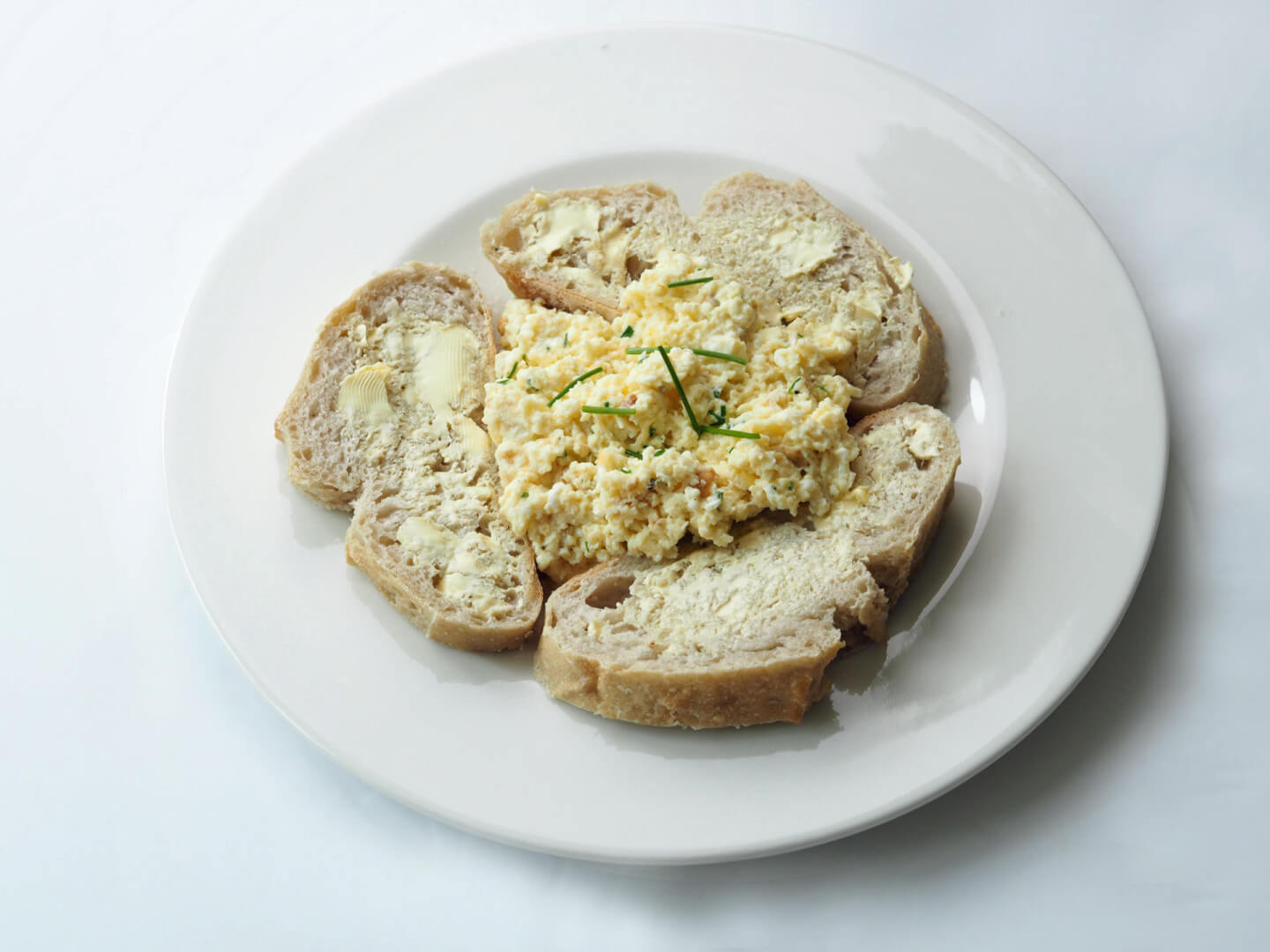 For the first hot breakfast option in my Seven Great Days series as part of the Arla Choose Goodness campaign, I have cheesy scrambled eggs. I usually associate eggs for breakfast as a dish you enjoy on a lazy weekend, but in actual fact, they really don't take that long to make at all, so there is no reason not to enjoy them midweek too.
This recipe is pretty filling, so it is the perfect start if you have an action packed day ahead to keep you fuelled until lunch. The quantities I've used below fed myself and a rather hungry other half, so you'd probably feed three for the same amount, obviously reduce the quantities as necessary! I got great feedback from my other half too, and even though it's Lactofree and low FODMAP he couldn't tell the difference.
Cheesy Scrambled Eggs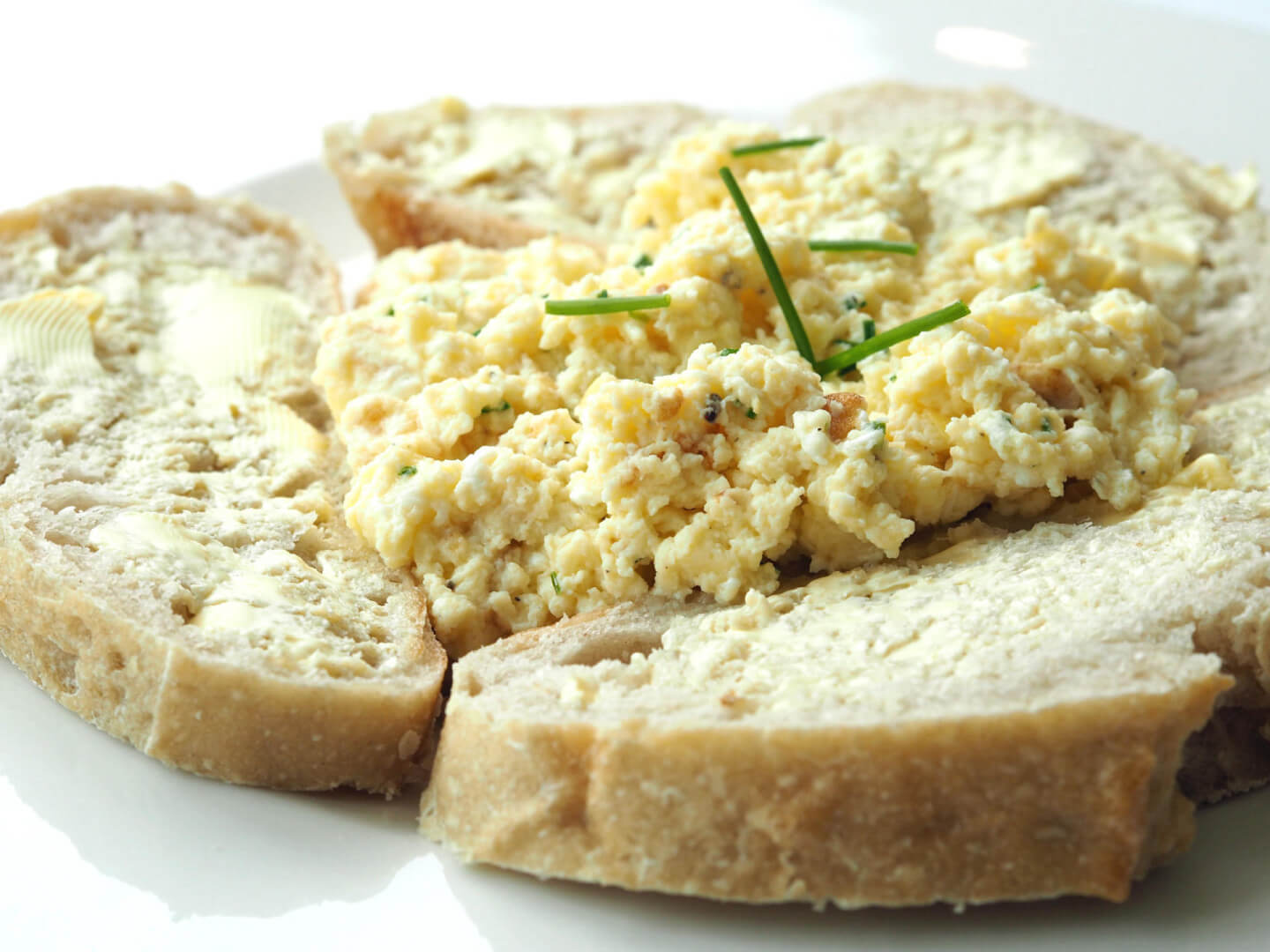 Ingredients
Sourdough

Butter

6 Large Free Range Eggs

A splash of Lactofree milk

A handful of grated Lactofree cheese

A tbsp. of fresh chopped chives

A pinch of salt & pepper
Method
Grate yourself a decent amount of Lactofree cheese, I'm a big fan, so my handful is on the large size, next crack your eggs into a bowl, add a splash of Lactofree milk and whisk it all up. Next add in your cheese, chives and salt and pepper, whisking again. Cut up some healthy slices of sourdough and smother in butter, ready for your eggs. Heat some olive oil in a pan and once warm, add in the egg mixture. Stir constantly until the eggs firm up and there is no liquid left. Pour the eggs over the bread and enjoy.
So, how do you like your eggs in a morning?
Make sure you check out the rest of my Arla Choose Goodness breakfast series!
Lauren xx