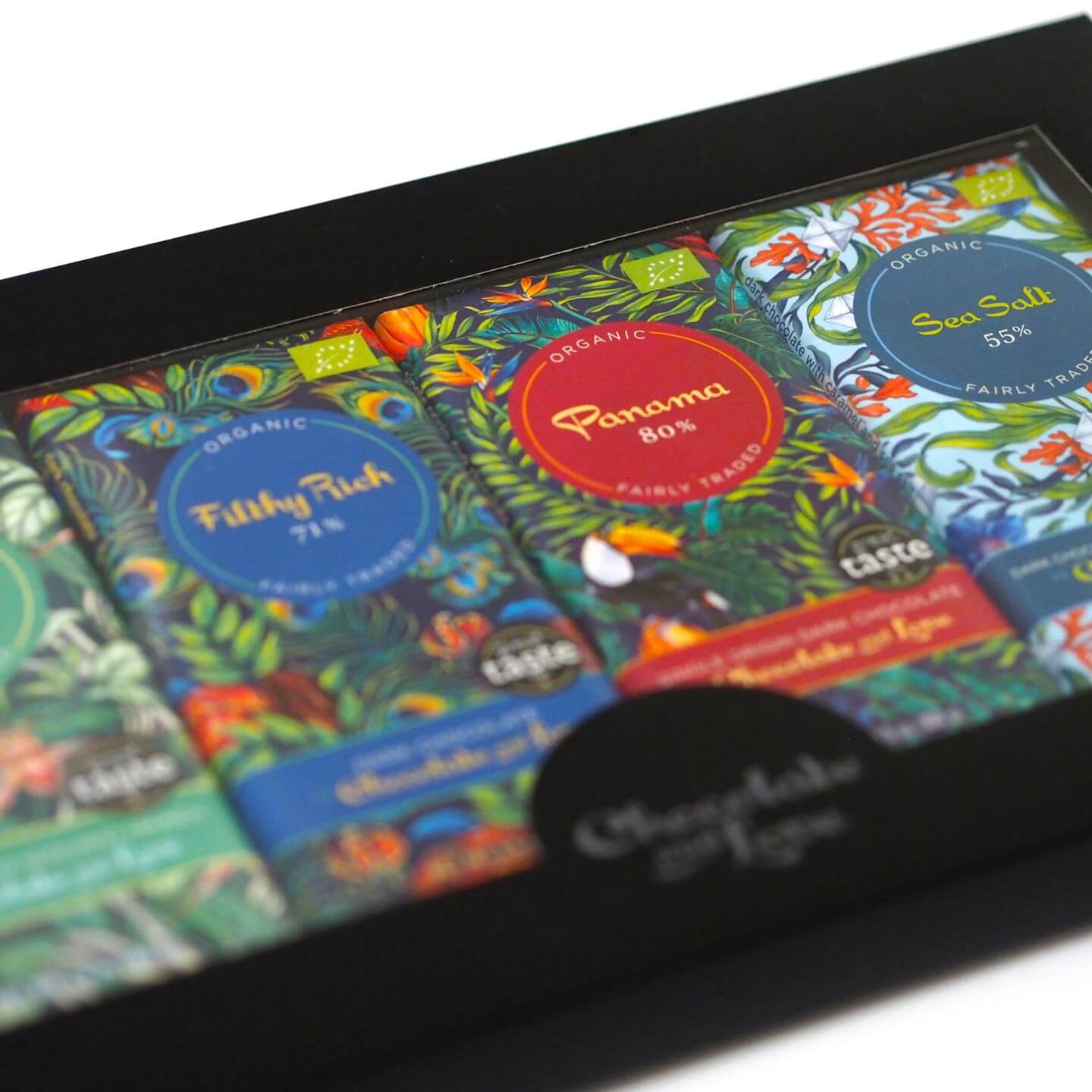 Chocolate and Love

I was recently sent a gorgeous box of eight Chocolate and Love chocolate bars* to try out all seven of their flavour offerings, and extra bar thrown in for good measure. I must start this review off by saying my preference has always been for milk or white chocolate, over and above dark chocolate. When I visited the York Cocoa House last year, I learned a lot more about chocolate, and it encouraged me to try better quality dark chocolate that is not pumped full of sugar. Chocolate and Love only use Fairtrade certified cooperatives from The Dominican Republic, Peru and Panama and produce their chocolate in Switzerland. Chocolate and Love has also won eight awards!
The range has more cocoa and less sugar than many other chocolate bars and Chocolate and Love's lowest cocoa content bar is still 55%! Something which is great for me, having recently being diagnosed with IBS and trying a low FODMAP Diet, they're gluten free, GMO free and completely natural with no additives and all but two of the bars are dairy free, making them ideal for vegans.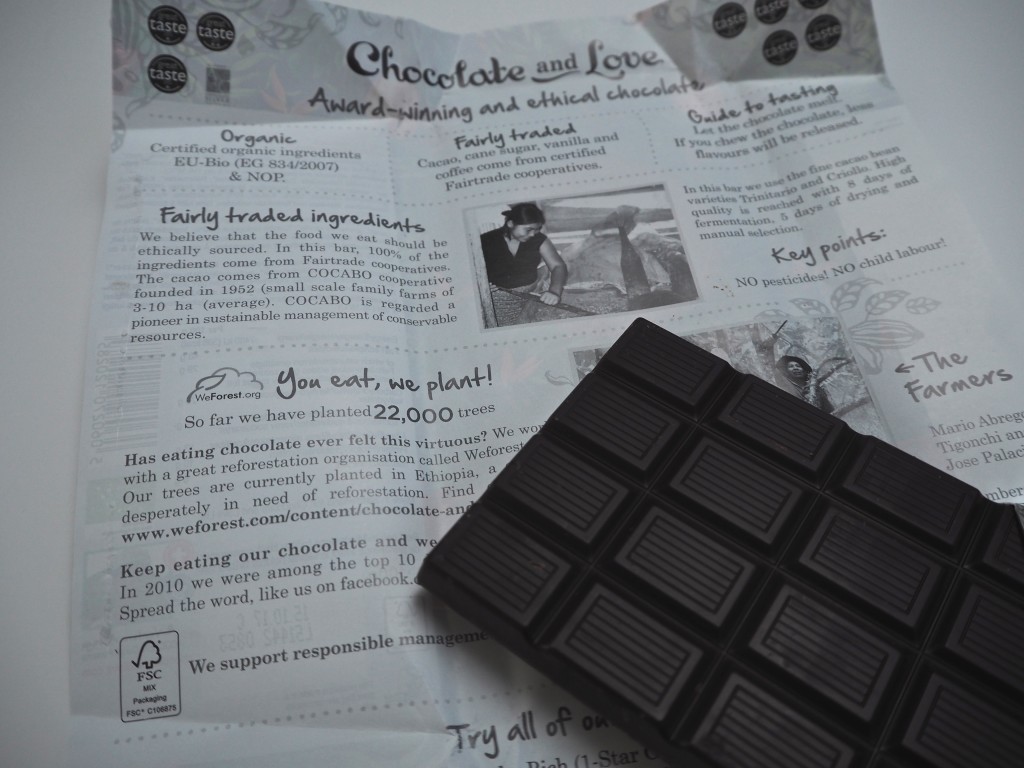 The first thing I noticed about the bars was the packaging; I love the beautiful bright colours, and would definitely be drawn to these if they were on a shelf in a shop. To me they'd make a great gift as they look so beautiful. The packaging is also more than 'just a cover' as inside it tells you all about the chocolate, including the ingredients, reforestation, and about the farmers.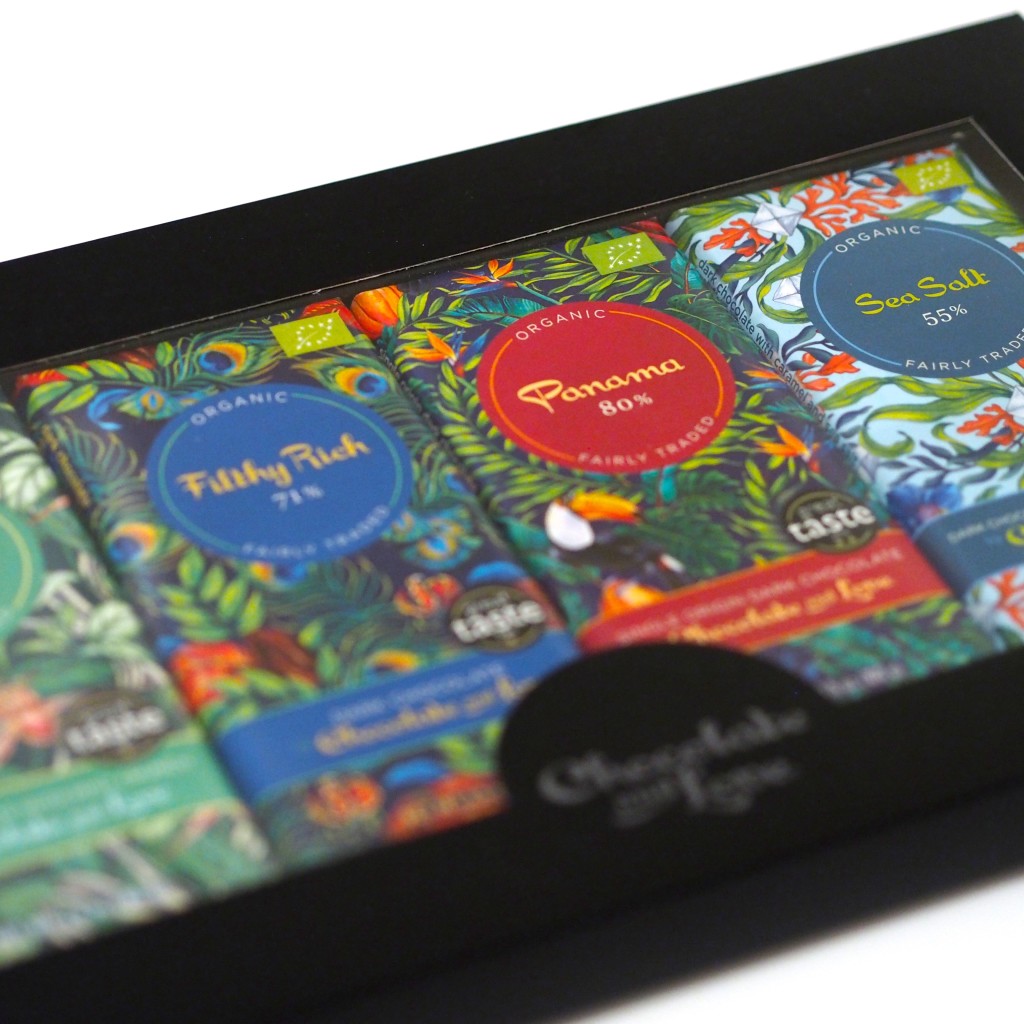 I assumed my favourite bar would be the sea salt, as I am a big fan of salted caramel, but in actual fact my favourite was dark milk, which has cacao nibs in the chocolate, giving it a crunchy surprise that I wasn't expecting. This was the only bar I really didn't want to share, and having eight to get through, shows you just how good it was.
Andrew and I thoroughly enjoyed trying out the different bars and I would highly recommend these to anyone who either has a dietary requirement (gluten free, vegan etc.) or just a lover of good quality chocolate. You can buy them easily on Amazon, with a lot of offers on 3 bars for £10 which is great value!
Are you a chocoholic? If yes then I implore you to try these!!
Lauren xx