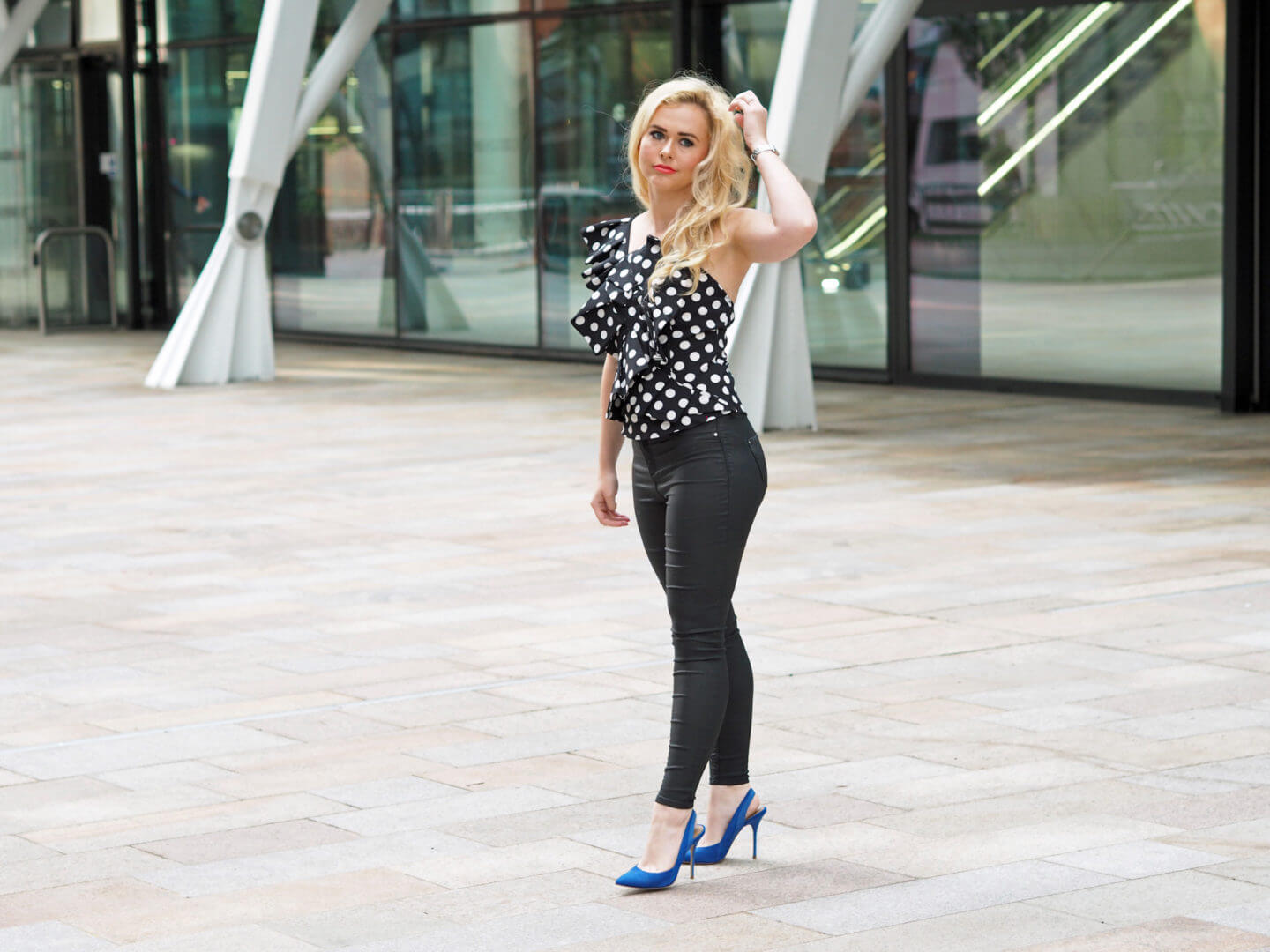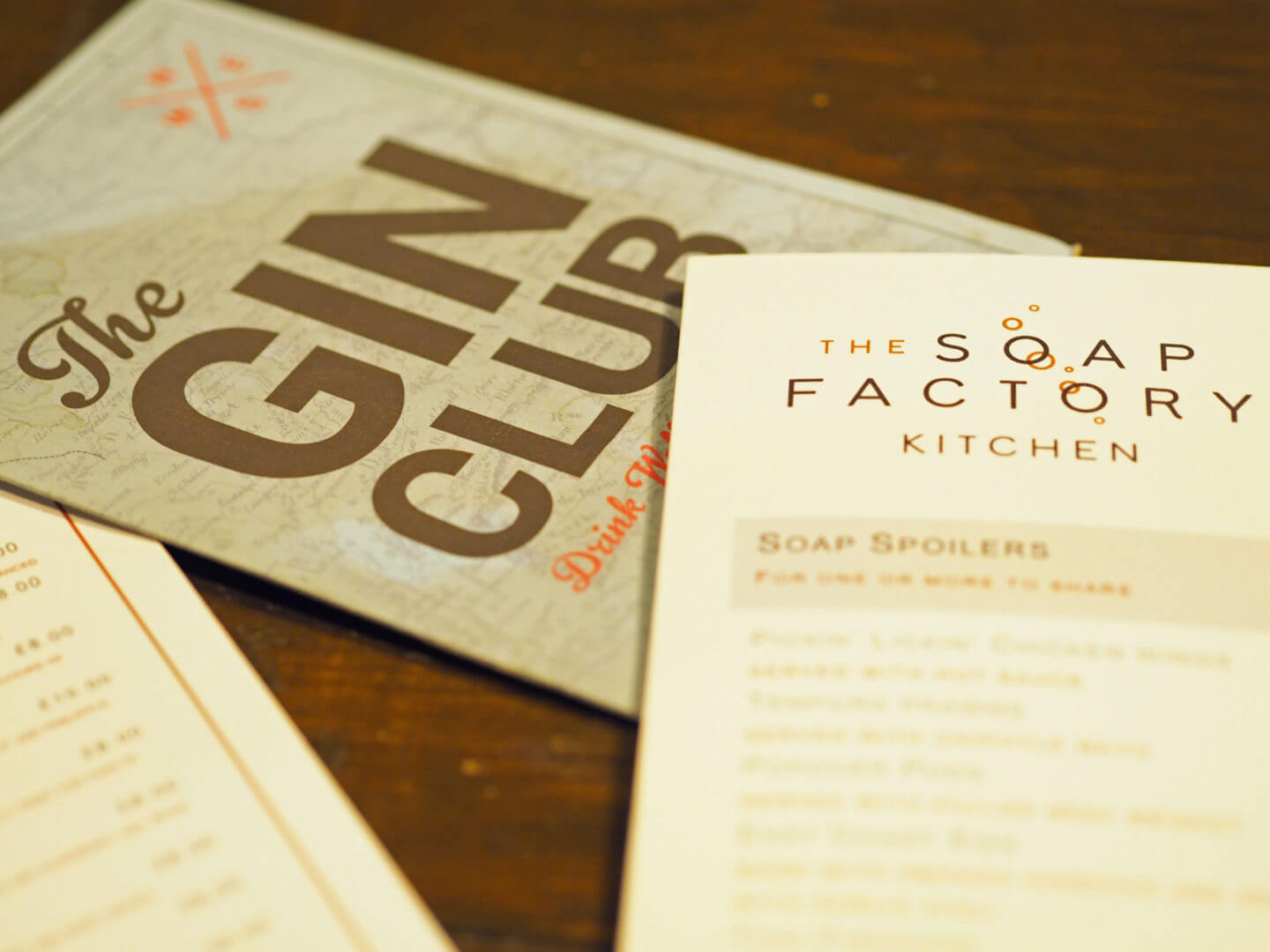 On Saturday evening last week, Andrew and I headed in to Leeds to sample the offerings of a new cocktail lounge and kitchen; The Soap Factory. Located on the ground floor of Novotel in Whitehall Quay, I didn't even know The Soap Factory was there until asked if I'd like to visit. I think many could easily be forgiven for not knowing, but I am sure that once you know it will become a staple for regulars. The Soap Factory is named after the Whitehall Soap Works, which is reflected in the decor which has clearly been inspired by industrial interiors and bathrooms; there is even a corner with a shower!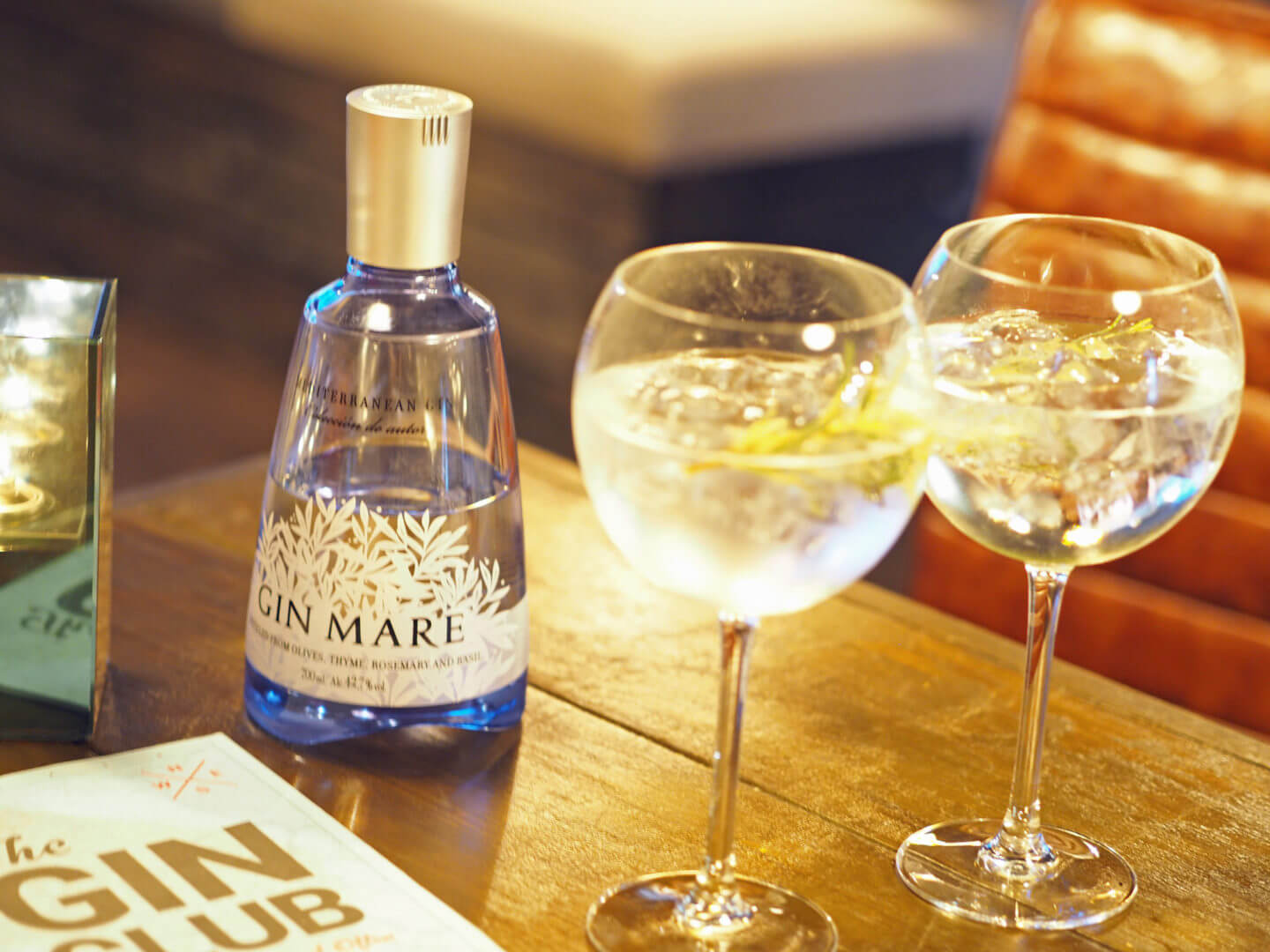 We were greeted by Burno, who recommended a Ginmare G&T to start our evening, then explained the menu. After ordering our starters, Bruno showed us around the hotel and explained the overhaul that had been made for The Soap Factory. He recommended the breakfast too, so I think if we ever need to stay over in Leeds, we'll be trying the Novotel.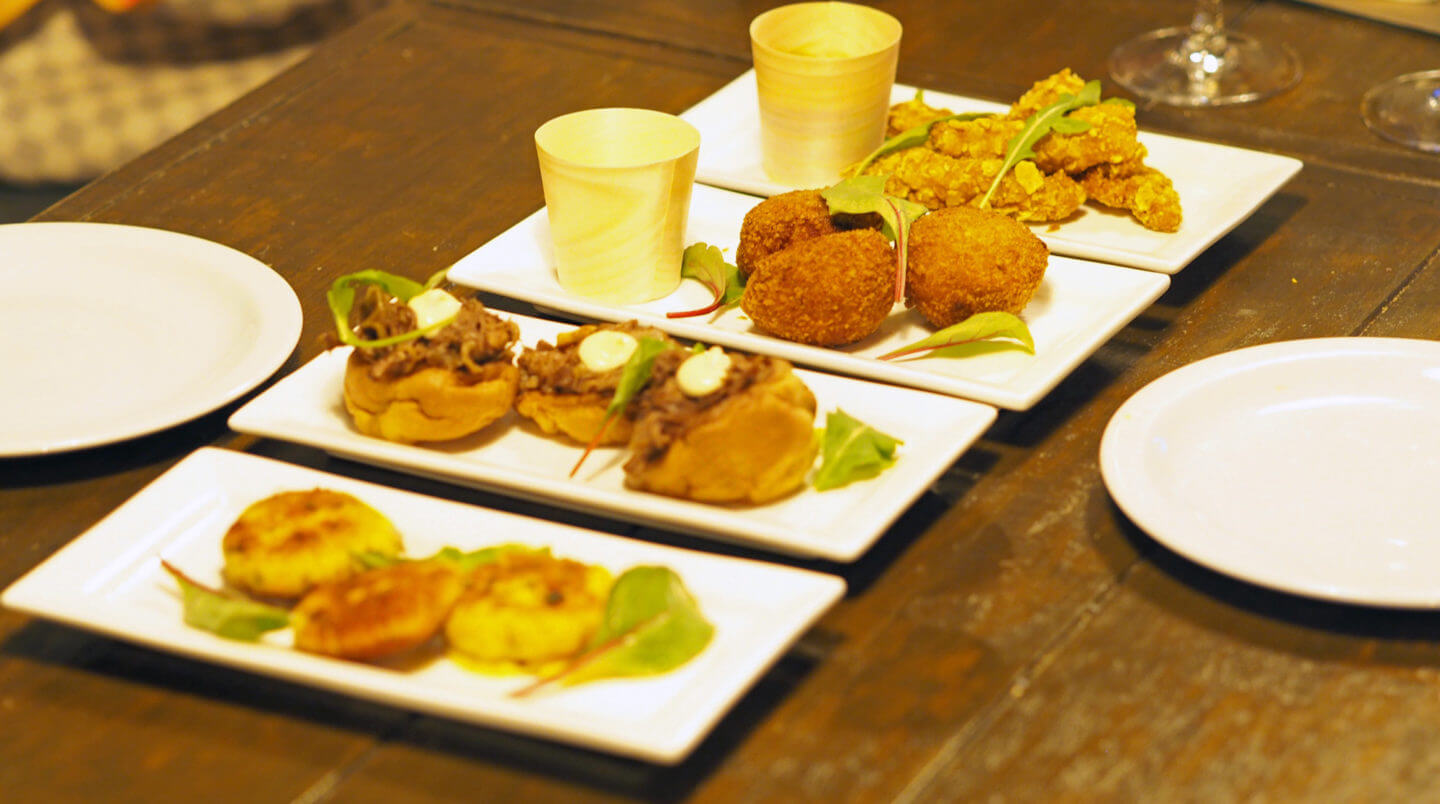 We opted to share four dishes from the Soap Spoilers to start with; popover puds, pulled ham bonbons, nacho chicken strips and thai fishcakes. The starters are priced between £3.50 and £5.50 and we both agreed for the quality of the food and presentation, The Soap Factory could be charging more. My favourite was definitely the popover puds, but to be honest I'd order each of them again.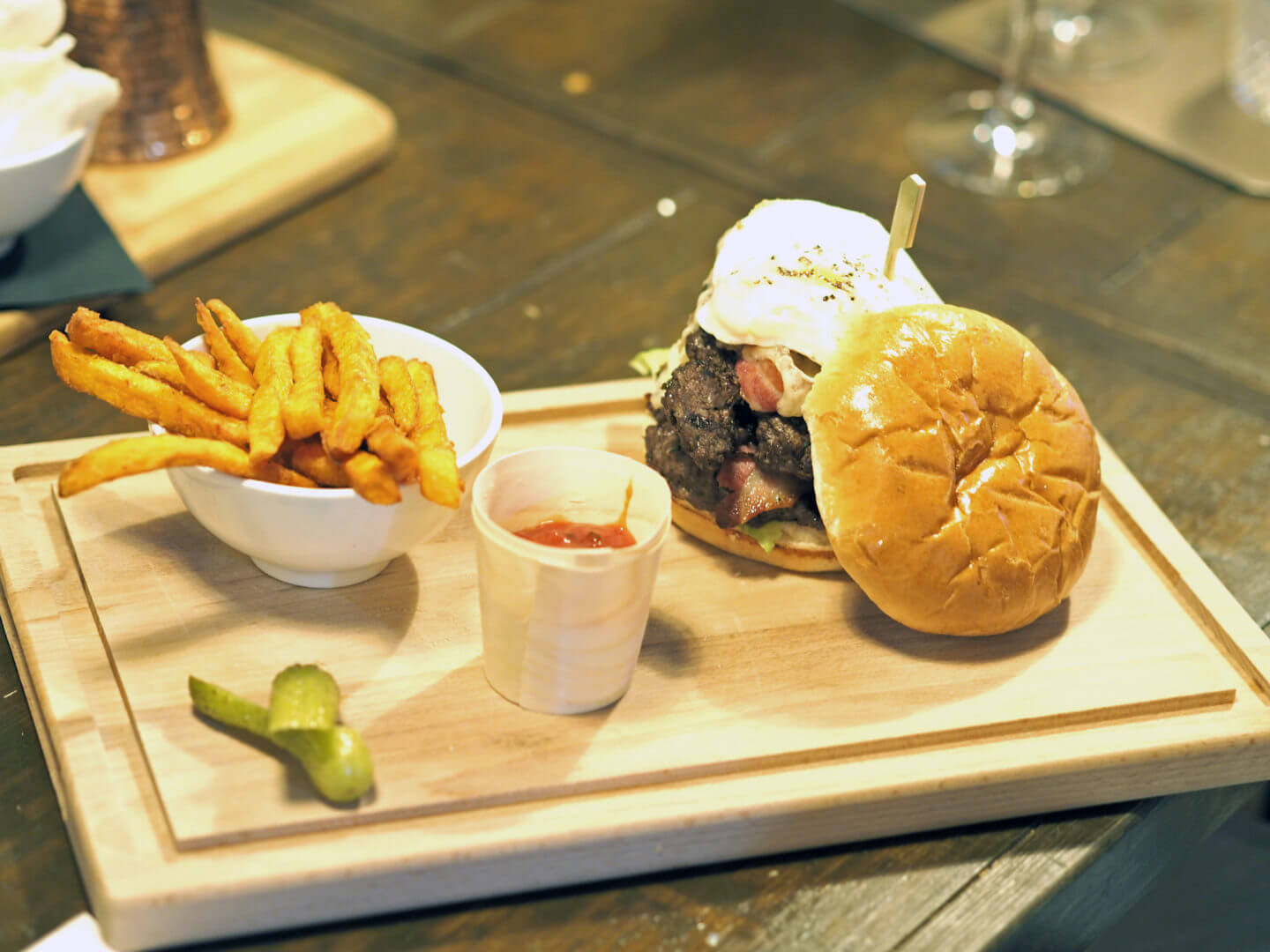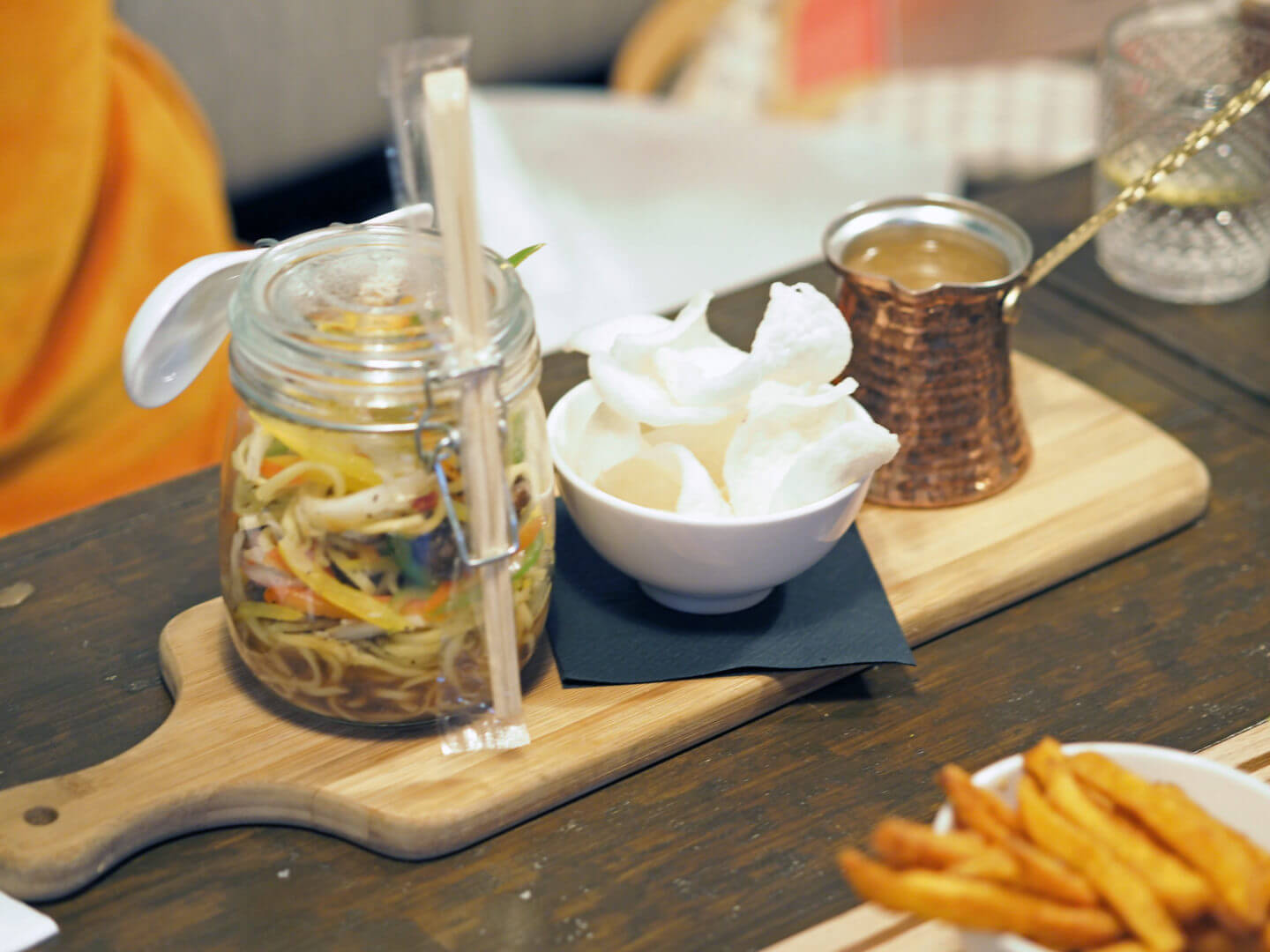 For our main course, I chose Posh Pot Noodles, where my noodles, vegetable and meat were served in a glass kilner jar and the miso broth separately, I chose the teriyaki beef and shitake mushroom and it was delicious. Andrew opted for the Soapy Joe burger, which is the biggest burger on the menu, with two burgers, bacon, cheddar, onions, gherkins, egg and salad. He said the burger was really tasty and really liked the sweet potato fries it was served with. If we'd not had a starter, I'd probably have tried the Soapy Joe too. We enjoyed our main course with a bottle of red which was again recommended by Bruno.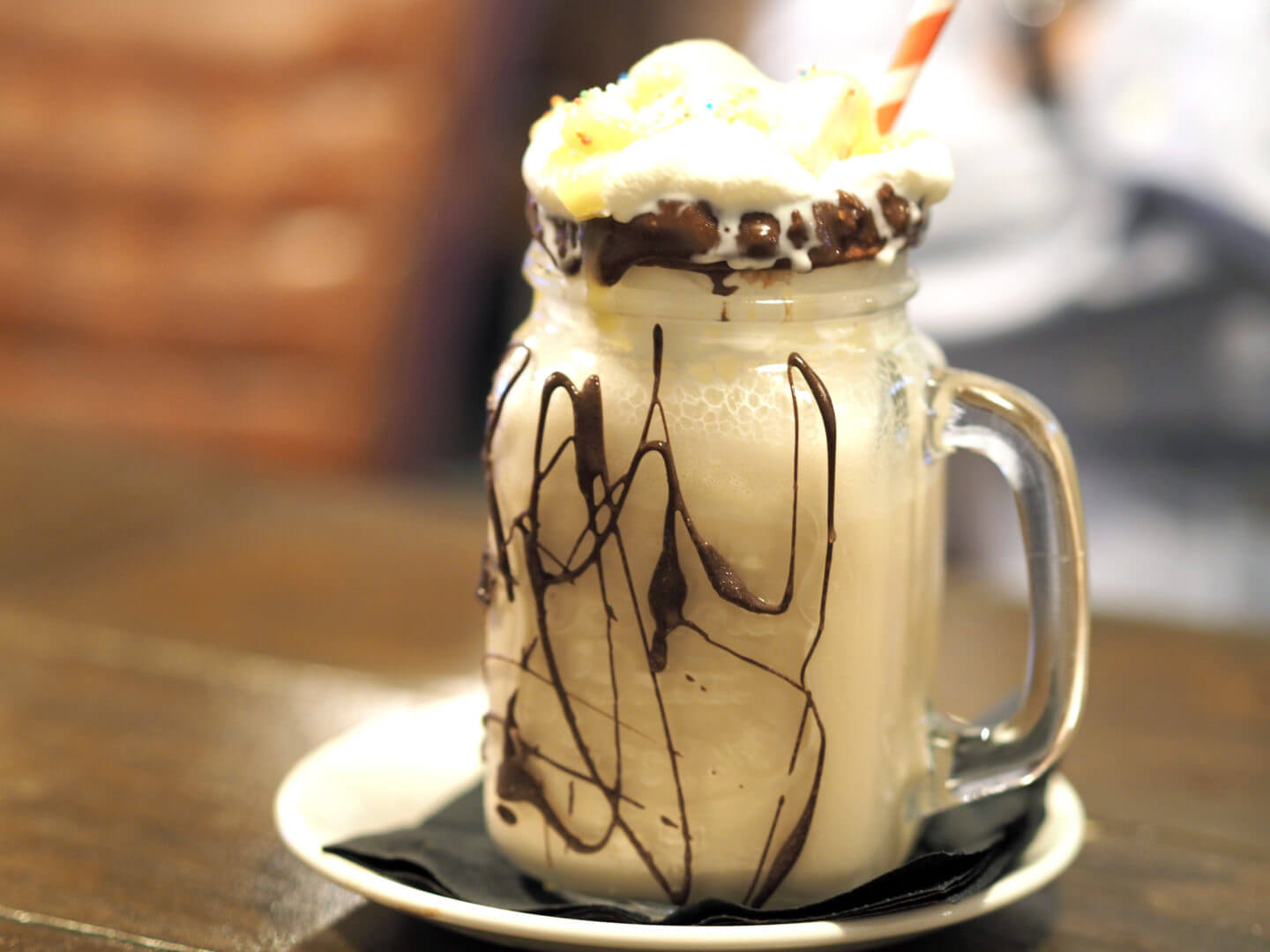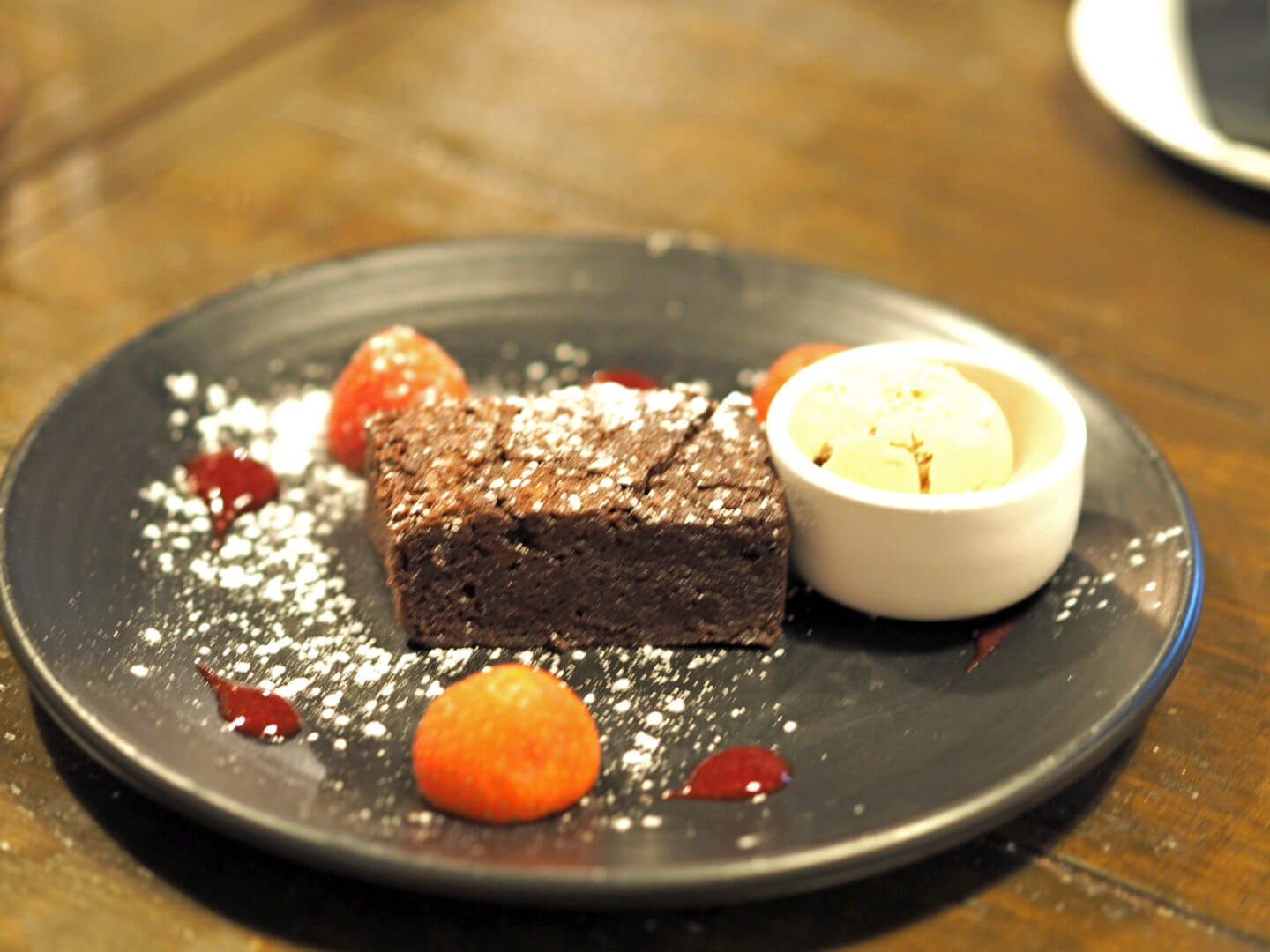 We finished our wine whilst perusing the dessert menu. The milkshakes are a star attraction, which sadly I can't enjoy with my lactose intolerance, but Andrew indulged. I went for the chocolate brownie and it was amazing. We were offered cocktails and aperitifs, but we felt thoroughly content with what we'd had so far, that we decided to call it a night.
The price of the food on offer is extremely reasonable for the quality and for the city centre. The extensive drinks menu is also excellent; cocktails are two for one between 5-7 which makes The Soap Factory a great start to an evening. Andrew and I will definitely be heading back again.
Thank you to Novotel for inviting us along, we had a wonderful evening and the staff were both attentive and knowledgeable. All views are my own.
Have you been to The Soap Factory yet?
Lauren xx