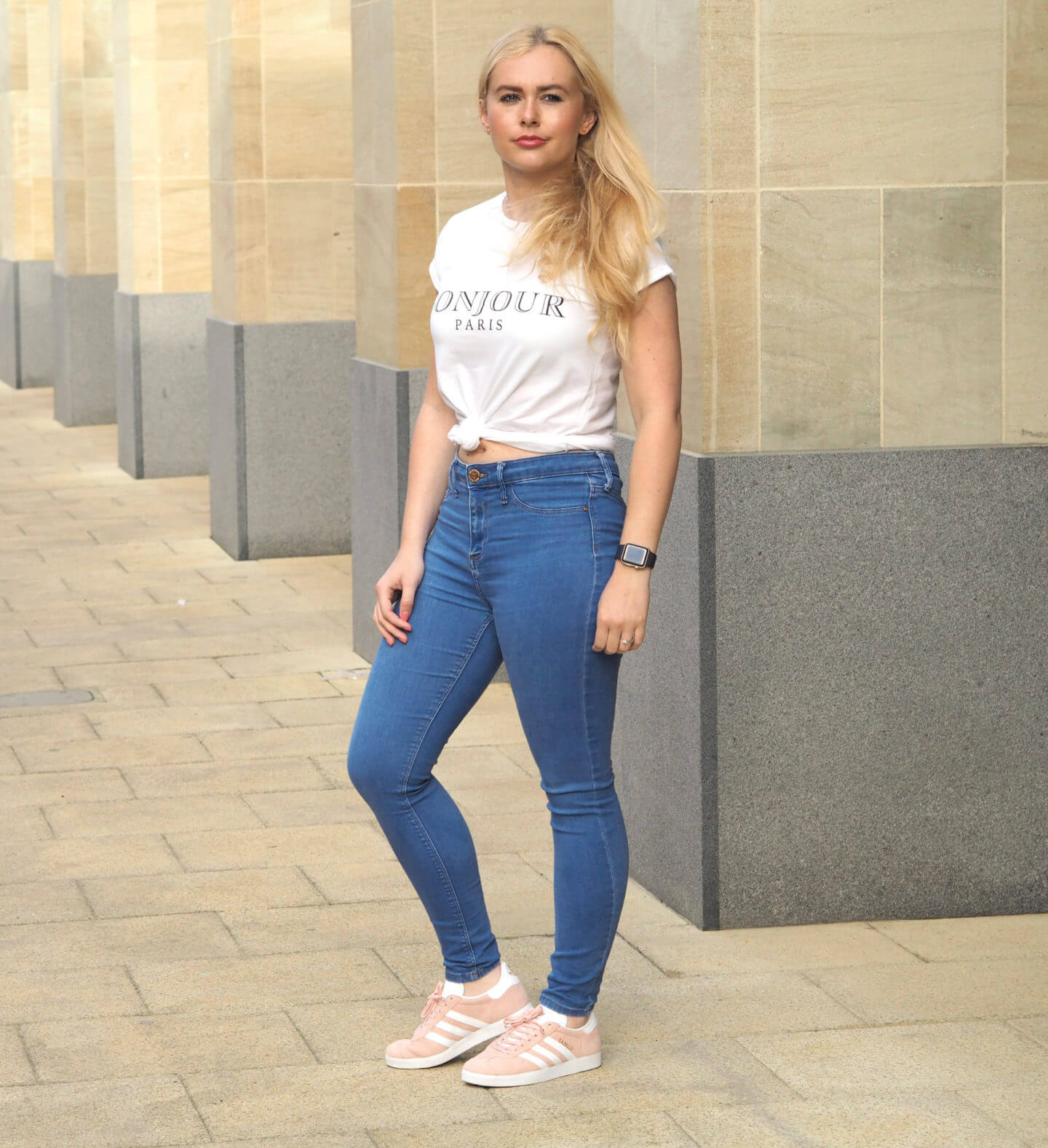 T-Shirt: Miss Pap
Jeans: River Island (similar)
Shoes: Footasylum*
Bodyform are constantly working to break taboo's around our periods. I personally don't think we talk about them enough, not as an adult anyway. I remember we were much more open when we all hit puberty, so here I am, working on the latest #ChallengeBodyform blogger challenge to break another one.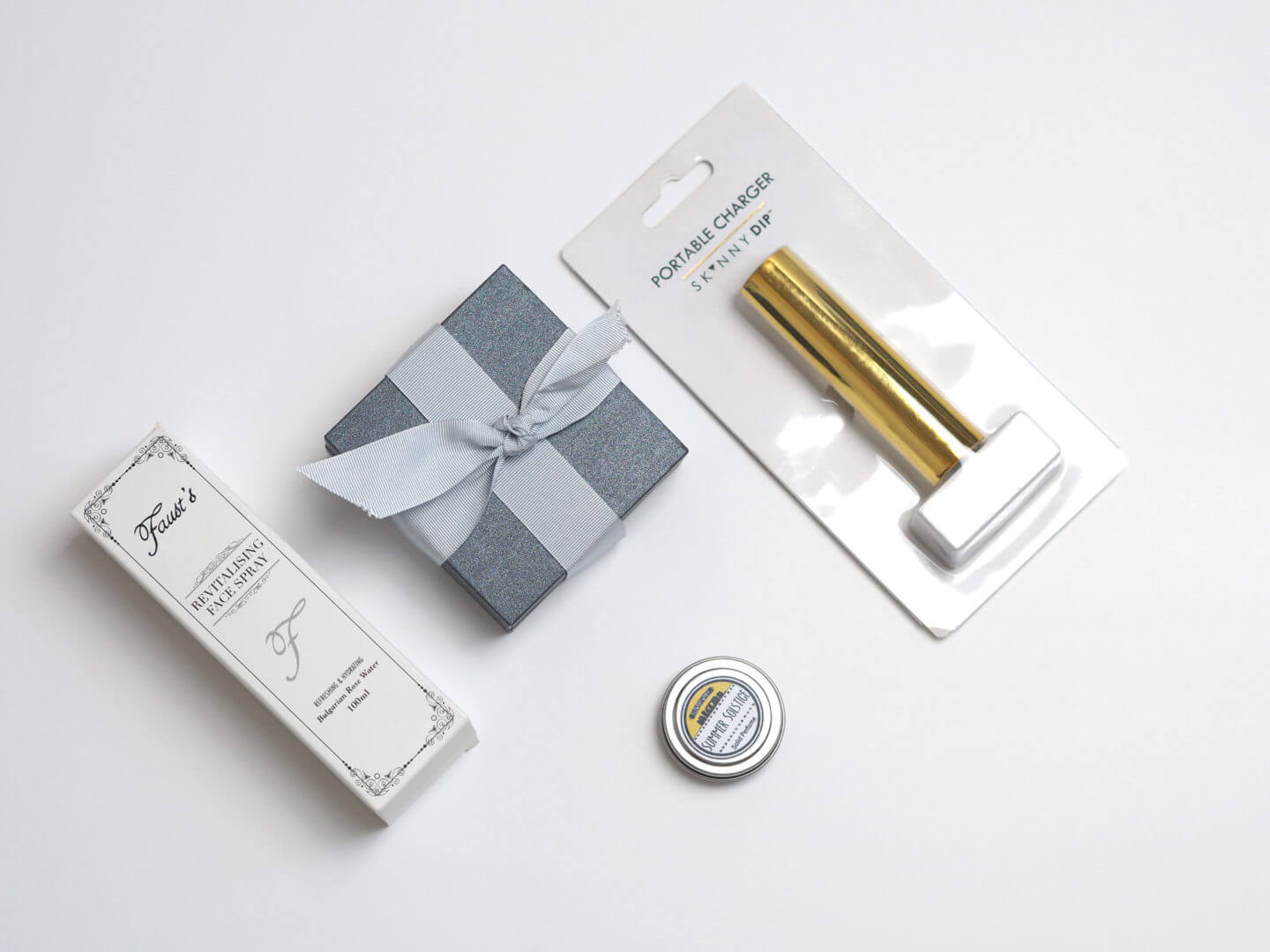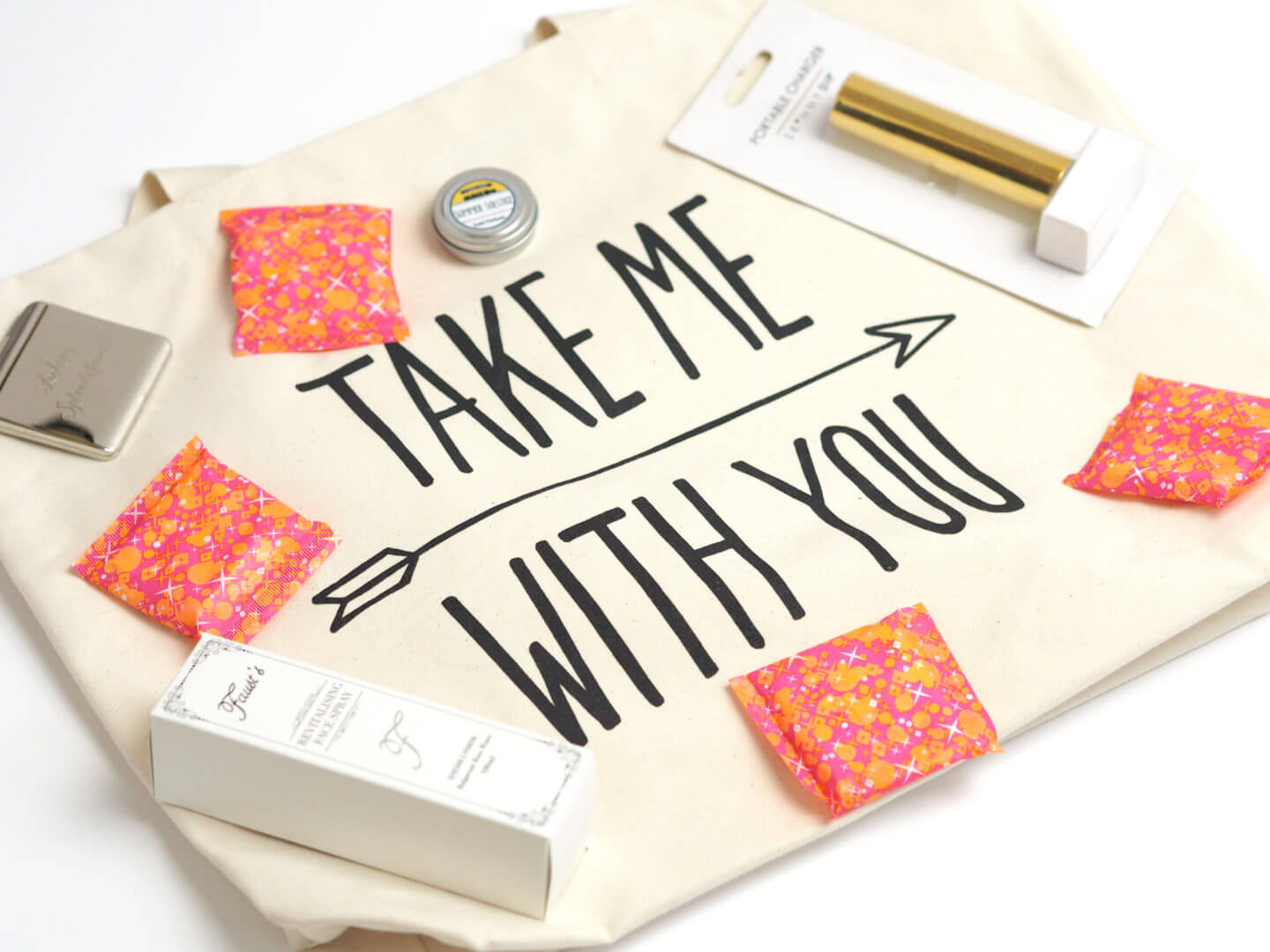 Apparently, a lot of women believe that liners are only to be used when you're on your period. Do you believe that? I certainly don't, at least not now. When I first hit puberty I didn't ever feel clean unless I wore a liner, something that has changed now that I have a regular cycle. But one thing hasn't changed, that feeling of not being able to go straight from work to an event, unless I've had a shower. I know for a fact I've turned things down because I simply don't have enough time to get washed. It's easy to apply some extra deodorant, dry shampoo and perfume, but what about the other things…that's where the liners come in.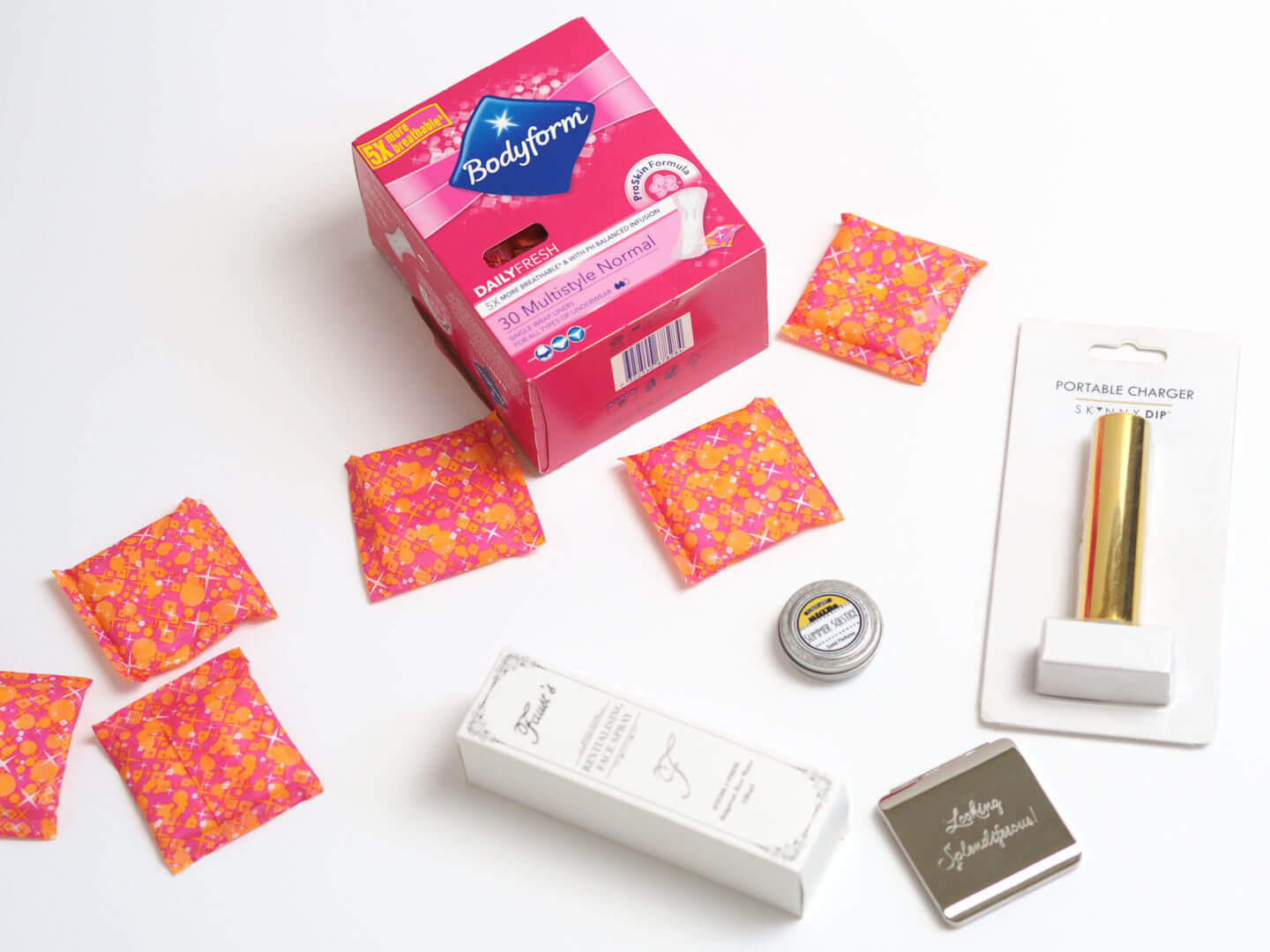 My #ChallengeBodyform challenge was to go out after work for a meal and trial how I felt. I was sent a very generous care package from Bodyform, including a portable phone charger (every bloggers dream tech), a gorgeous compact mirror, a facial spritz, some solid perfume and of course the Daily Fresh Liners.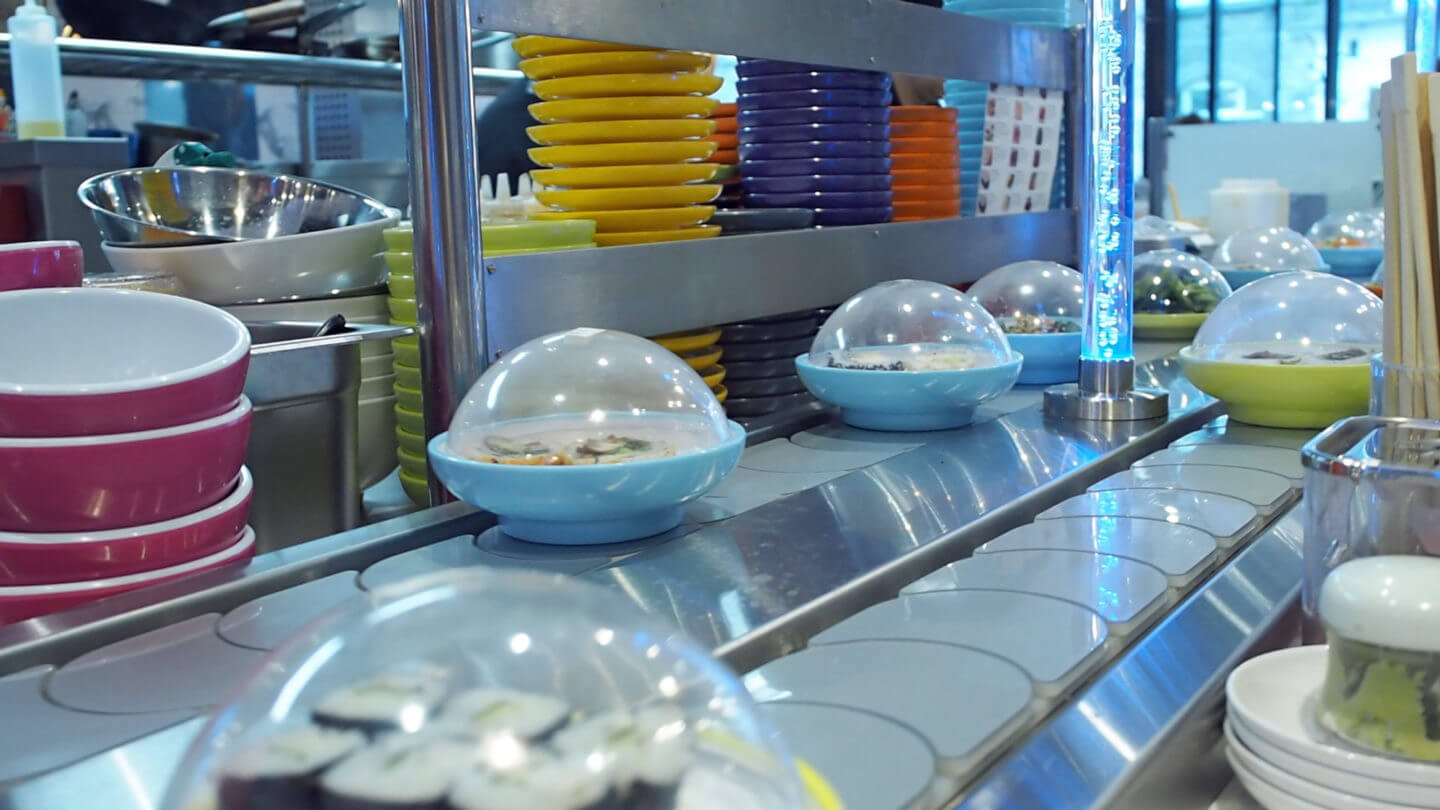 I got home from work, got changed, put some extra deodorant and perfume on, spritzed my hair with dry shampoo, and put on a fresh liner. We decided to go to Yo!Sushi with the voucher that Bodyform had sent. We headed off to Harrogate and ate our bodyweight in Sushi, Salmon Sashimi is my absolute favourite. We then headed back home after a thoroughly enjoyable night.
So how did I feel? I felt fresh and clean; I wasn't desperate to get home and have a shower. The liners are really comfortable; they're breathable in order to feel like cotton underwear. To be honest, you quickly forget you're even wearing them. Will I be turning down events because I don't have time to shower beforehand? Certainly not.
If you'd like to take part in your own #ChallengeBodyform challenge, there is an opportunity to win a £250 shopping voucher by sharing your experience at www.challengebodyform.co.uk.
I'd love to know if you thought liners were only for periods. I hope my post has helped change your mind. If you'd like to know how I got on with the liners during time of the month, check out my post here.
Lauren xx
*This post is in collaboration with Bodyform, however all opinions are my own.