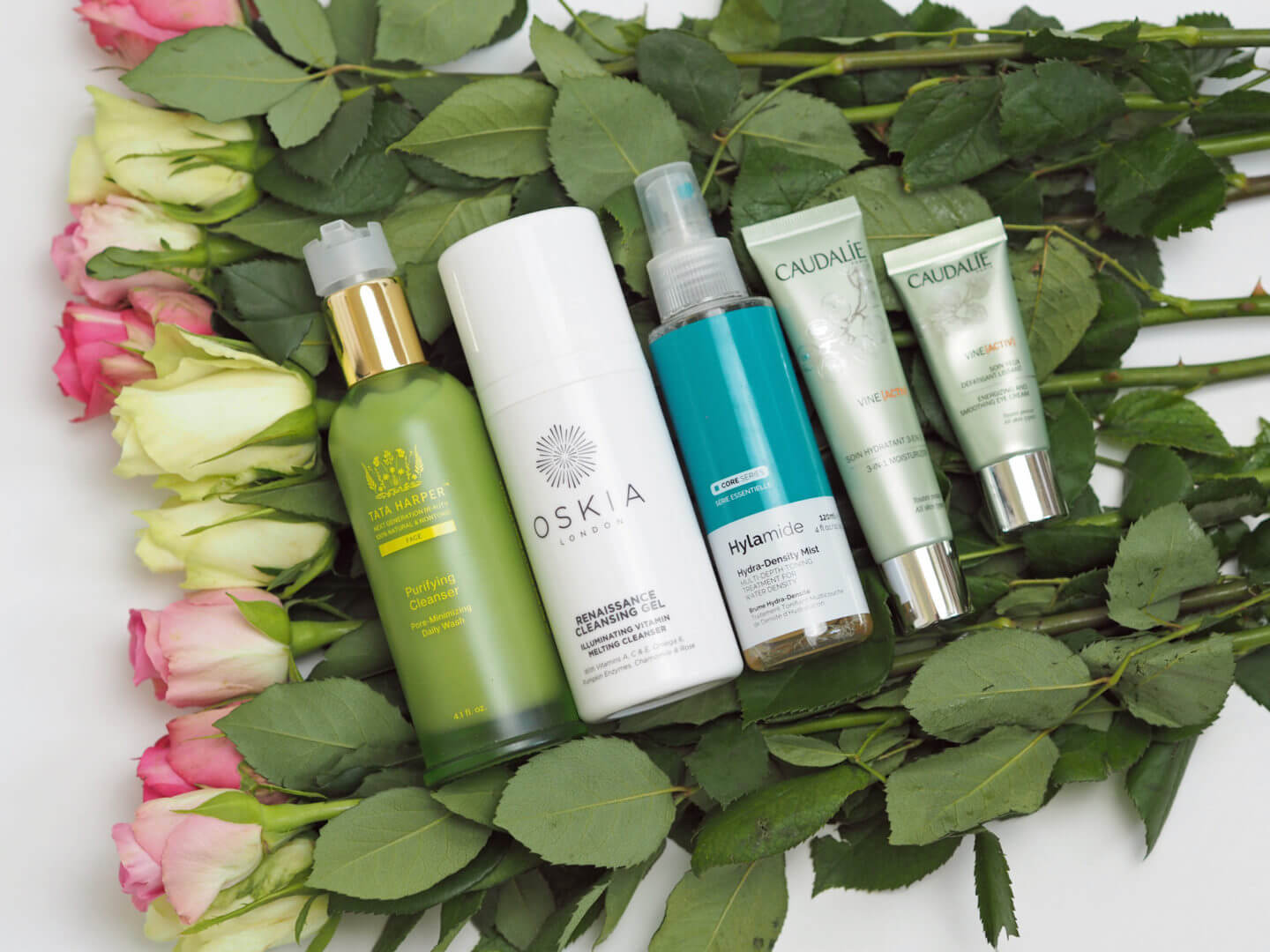 It's finally summer in the UK, and if you're a self-confessed skincare addict like I am, you'll have already changed up your entire skincare routine. I find it so important to change my skincare in line with the weather as it really impacts your skin. Your environment will also impact your skin, so be mindful if you're sat in an office from 9-5 with air-con, you may still need to use a thicker moisturiser. This is my first of a three part instalment, sharing my summer AM Routine, summer PM Routine and products which are new to me and I'm loving.
Summer AM Skincare Routine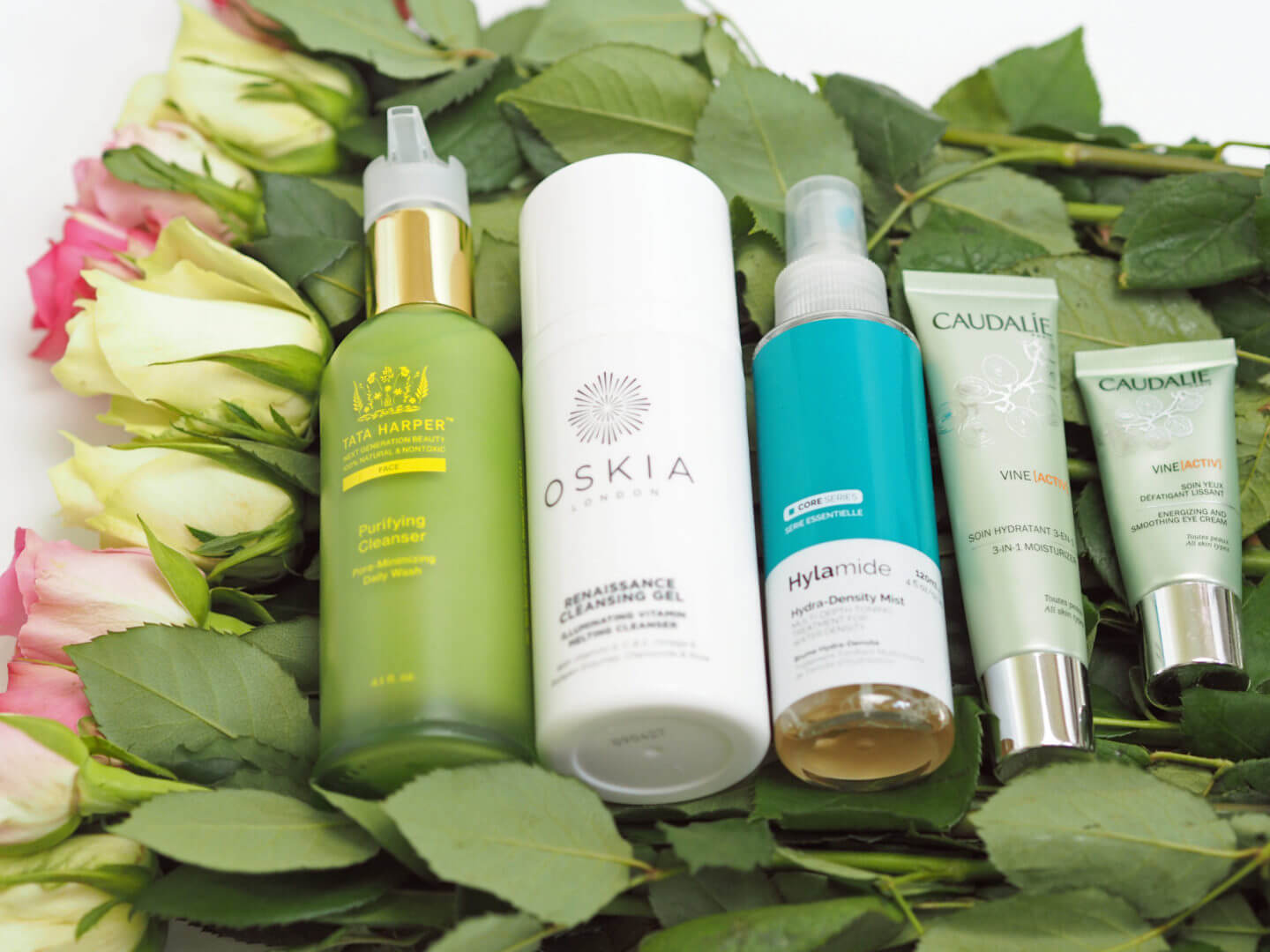 Tata Harper Purifying Cleanser
If it is possible to fall in love with a cleanser, I certainly have here. I'm onto my third bottle and a small part of me almost weeped when then last bottle ran out. I adore everything about the Tata Harper Purifying Cleanser. I love to use this on a morning as the citrus scent definitely helps to wake me up. The thick consistency melts into an oil when applied to the face and I thoroughly enjoy massaging it into my skin. To ensure maximum results, I usually apply this then get into the shower, and wash off with a face cloth after. I wrote a more in depth review of the Purifying Cleanser last year. Priced at £55 it's not cheap, but it lasts a long time and I will definitely be repurchasing a fourth when this runs out. Tempted? Tata Harper is brand of the month on Cult Beauty and you receive a free gift when you spend over £70 on the brand.
Oskia Renaissance Cleansing Gel
Another regular on bylaurenjane is the Oskia Renaissance Cleansing Gel. This is a blogger staple and I'd put money every beauty blogger owning this. Sometimes I like to switch up my cleanser, especially on a morning and if my skin doesn't feel particularly grimy, I'll definitely use this. I wrote another full review of the the Renaissance Gel if you'd like more details. Again, I will apply this prior to getting into the shower and wash off with a face cloth afterwards. At £29.50 it's more affordable than Tata Harper. I've just finished my third or fourth bottle of this and I am planning on repurchasing this evening.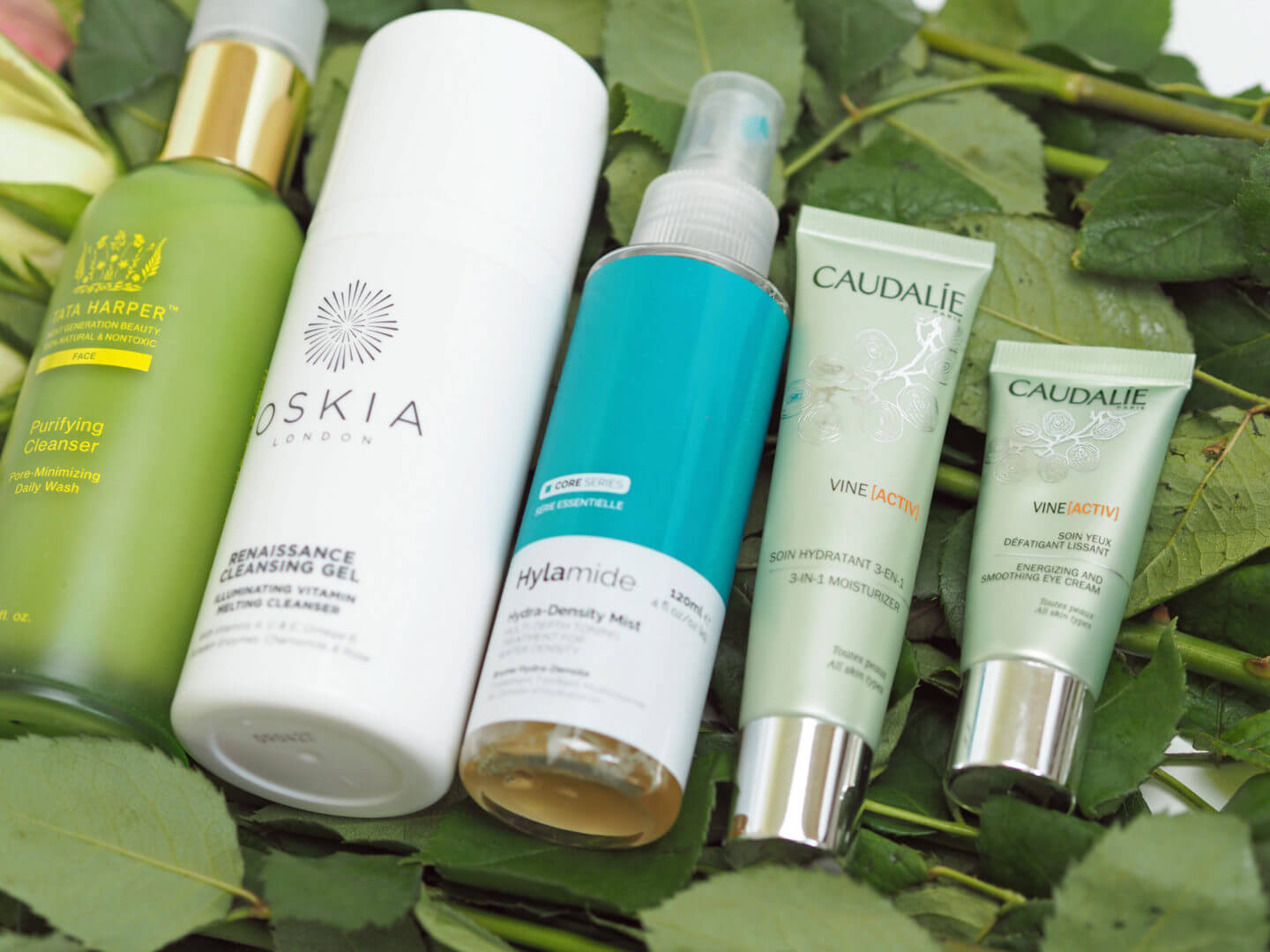 Hylamide Hydra-Density Mist*
Facial mists are definitely a new addition to my skincare routine, and I blame Caroline Hirons. I've really gotten into layering products to get as much moisture into my skincare. This is definitely a step you don't need to include, but one I find incredibly refreshing and will be sticking with. With the Hylamide Hydra-Density Mist, I give my face a quick spritz after removing my cleanser, wait a few seconds, then apply my moisturiser. I find I use less moisturiser as a result. Even though this is an AM routine post, my favourite time to use the Hylamide Hydra-Density Mist is after a hot shower post gym. I sometimes find my skin feels tight and this immediately stops that feeling. Priced at £15 I think it's pretty reasonable and definitely helps to hydrate my skin. I don't use loads so it's pretty long lasting too. I can imagine this would be a welcome refreshment in hotter climates too.
Caudalie Vine Activ 3 in 1 Moisturiser*
I've been using the Caudalie Vine Active 3 in 1 Moisturiser for a couple of months now and my skin loves it. The consistency is very light for a moisturiser and I'd describe it as being more of a lotion than a cream. A small amount of product goes a long way, particularly after the Hydra-Density Mist, and it is fast-absorbed into the skin. The moisturiser contains Hyaluronic Acid for plumpness and moisture, Polyphenols for anti-aging, and Vitamin C for anti-oxidant properties. John Lewis currently have 20% off, so the moisturiser is available for £26.50 which is the cheapest online price I've found. I didn't expect this product to last as long as it has, and I've been very impressed by this. My skin is definitely happy and healthy when I use this moisturiser so it will definitely now be a summer staple for my routine.
Caudalie Vine Activ Energising and Soothing Eye Cream*
Eye creams are something I am notoriously bad at using, and at 28 years of age, I really need to get better at it. I've been trying my hardest to use the Caudalie Vine Activ Energising and Soothing Eye Cream on a daily basis, but I must admit that some days I forget. Unlike other eye creams, I find this one to be very lightweight and doesn't leave my skin feeling 'tacky' after use. It is quickly absorbed and feels refreshing on a morning. Again, a little goes a long way so I've found this product to be long lasting, even considering the fact that I have missed it out a few mornings over the last couple of months. The eye cream contains Liquorice which is said to be decongesting, Polyphenols for anti-aging, and Vitamin C for anti-oxidat properties. Again the cheapest I've found this online is with 20% off at John Lewis and is therefore currently available for £22.
So there you have my summer AM skincare routine. My skin is pretty happy with this routine so I will be continuing with it over the rest of the summer. Have you tried any of the products I use?
Lauren xx
* This review includes some press samples, all views are my own