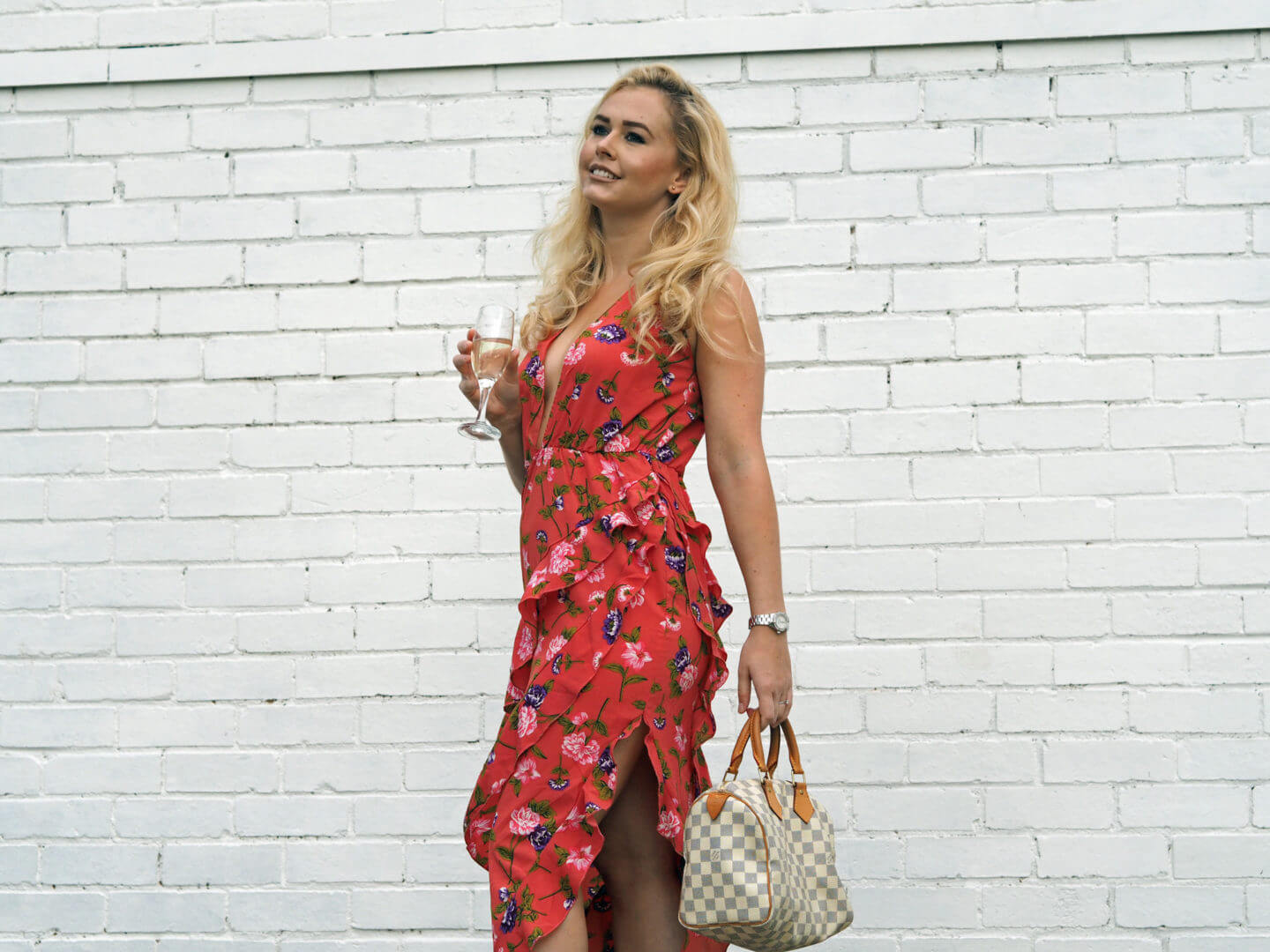 It's that time of the year. When you hit your mid twenties, it seems as though you have a wedding to attend every few weeks over the summer months. One of the difficult parts of this is deciding what to wear. I think there are just so many considerations when it comes to wedding guest outfit planning. What colour are the bridesmaids wearing? If it's a religious ceremony, is this suitable? Is this too much just for the evening do? As such, it can be hard! The one rule I always swear by, is no white. Never white. I'm that judgemental guest who tuts when others wear white too!
We recently attended a friends wedding, so I've teamed up with PrettyLittleThing to bring you a wedding guest outfit post. I chose this coral plunge dress as it's comfortable, on trend, fun and affordable. At £35 I think it's pretty much a bargain too.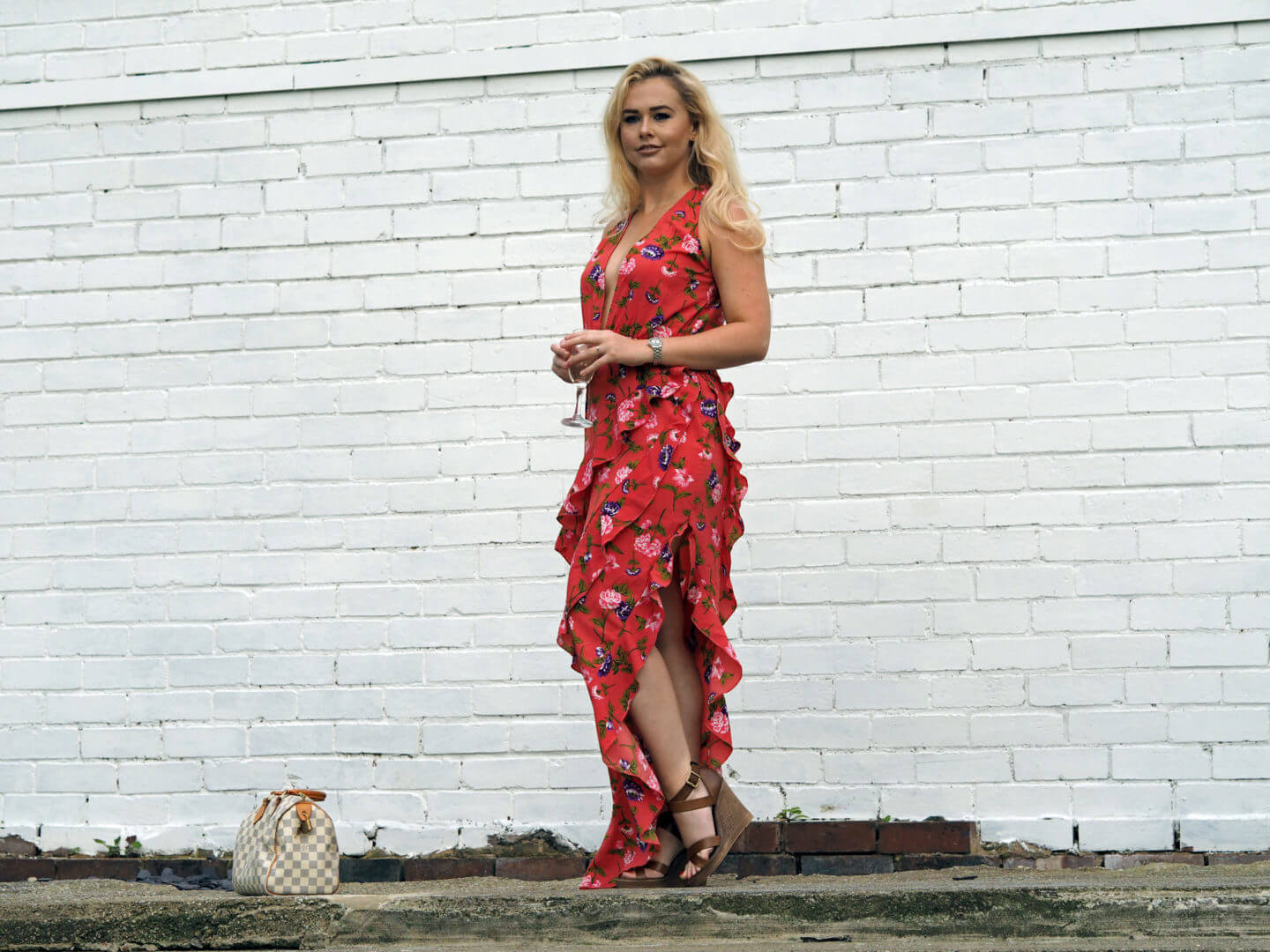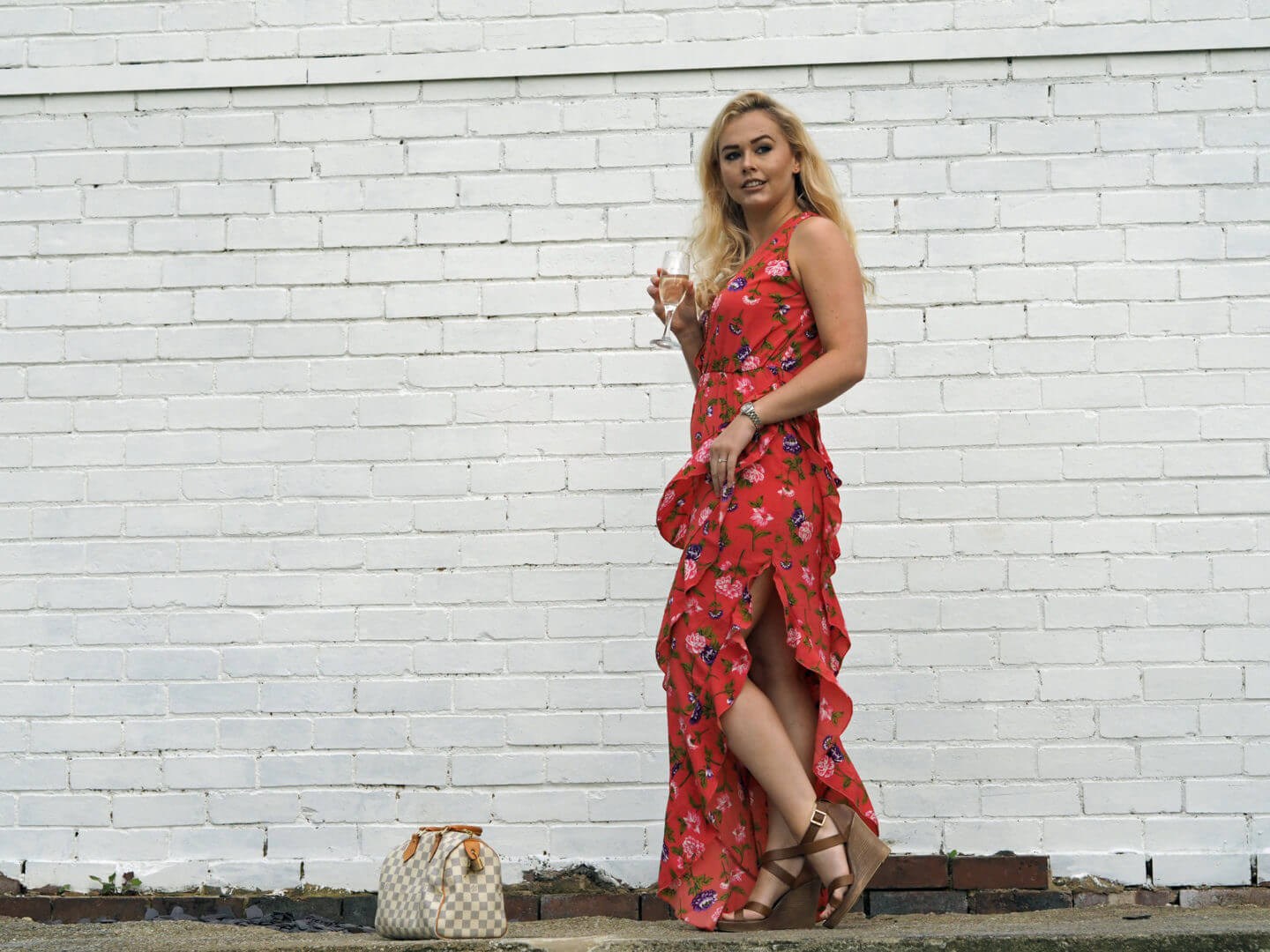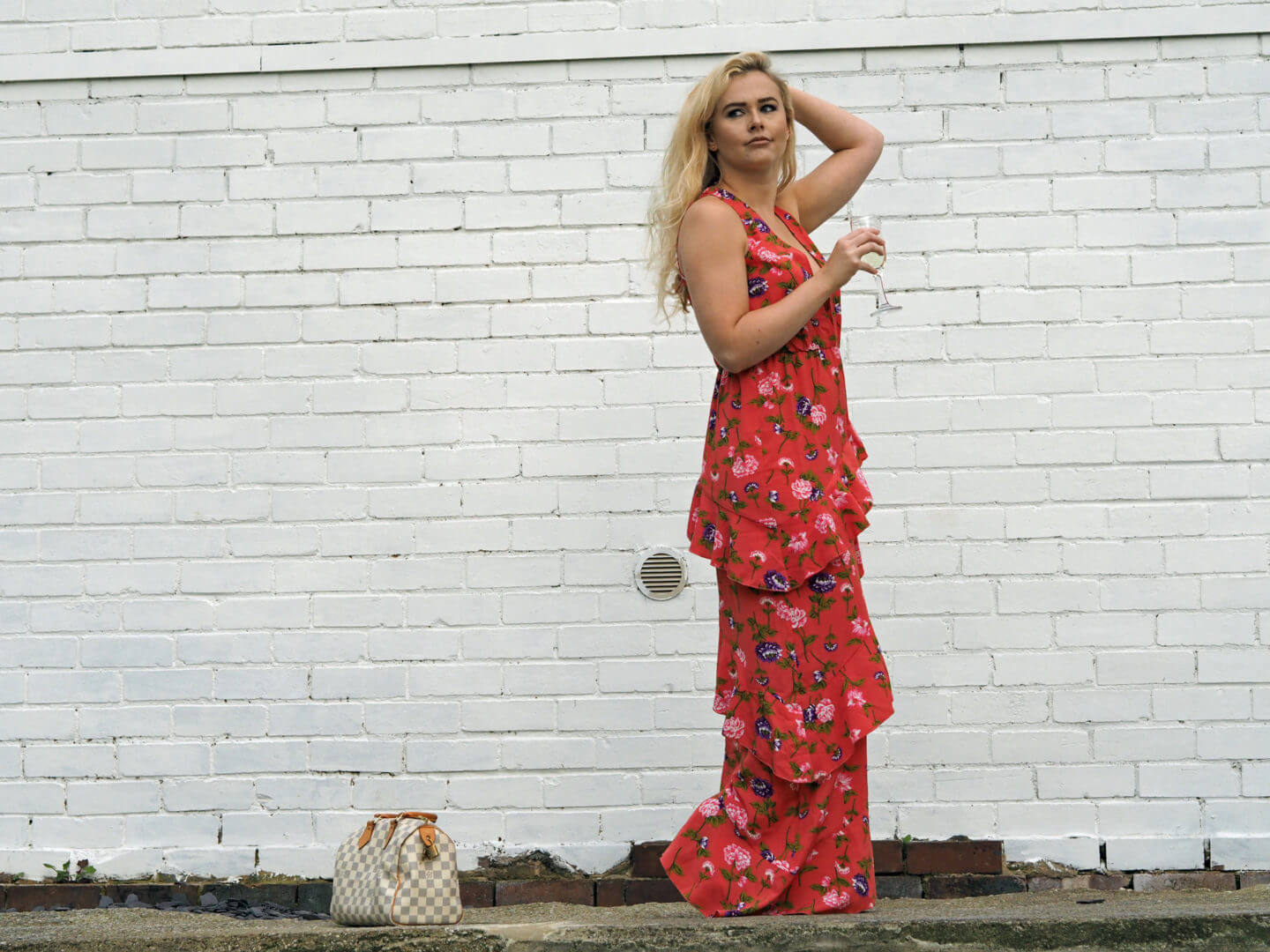 Dress: PrettyLittleThing
Shoes: Topshop
Bag: Louis Vuitton
I paired the dress with a comfortable pair of wedges as I wanted to be able to dance the night away. If I hadn't been planning on dancing for several hours, I'd have opted for a pair of strappy sandals instead. The dress is super light and comfortable for those warm summer days/evenings too. I received some nice compliments about the dress on the evening of the wedding, so I think I picked well.
PrettyLittleThing have a brilliant selection of dresses for weddings or other special occasions you may be attending this summer.
On a final note, congratulations to our friends Emily and Danny on their wedding. As soon as I saw Em I had goosebumps and filled up. Such a beautiful bride and a wonderful wedding!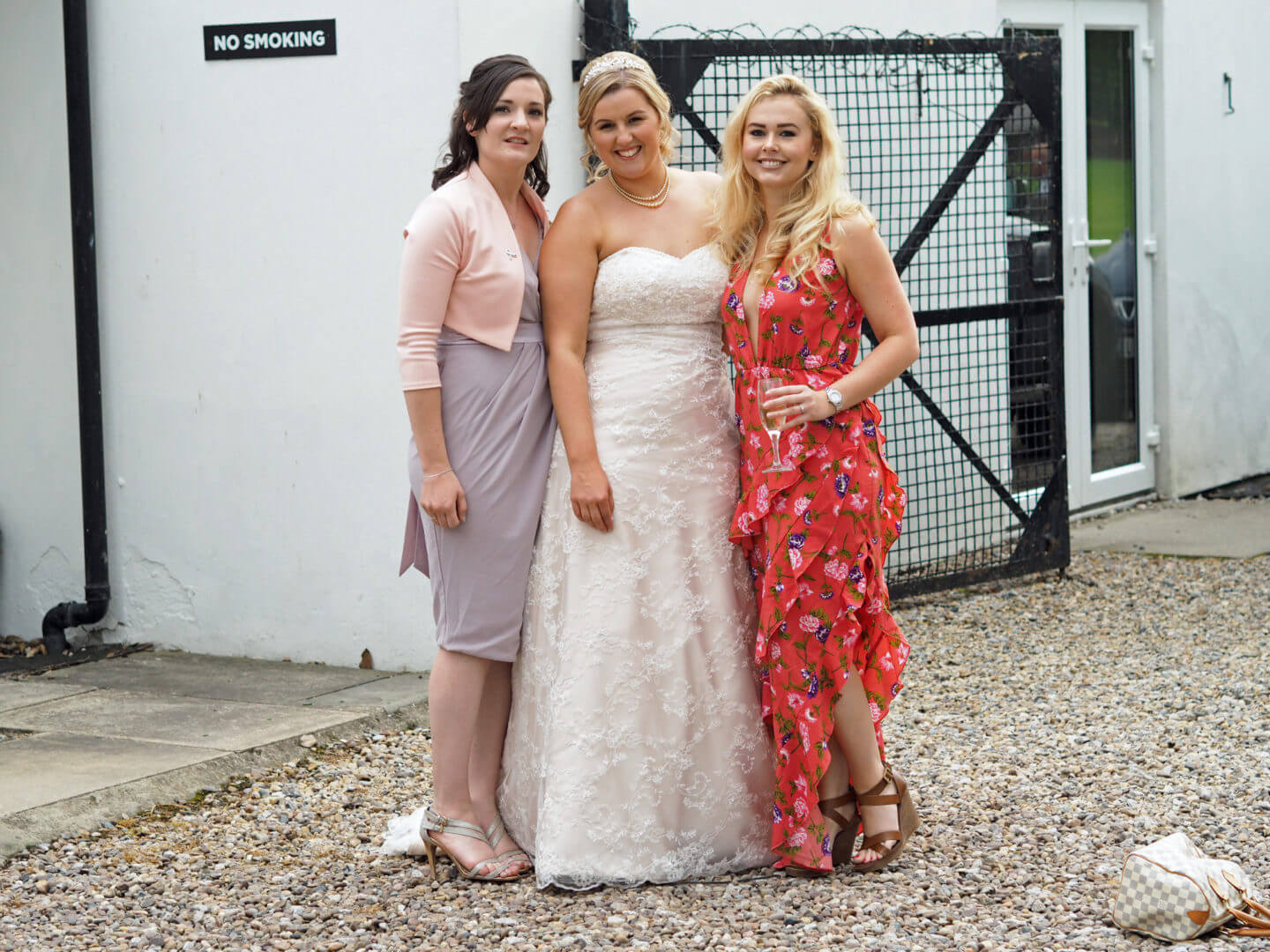 What will you be wearing to your next wedding or special occasion? Mine is my own, eek!
Lauren xxx