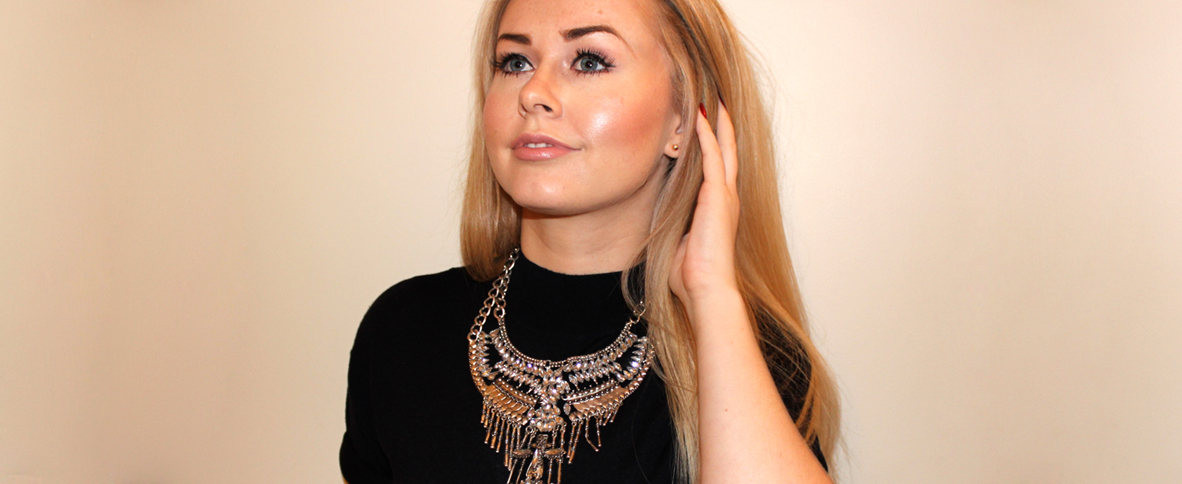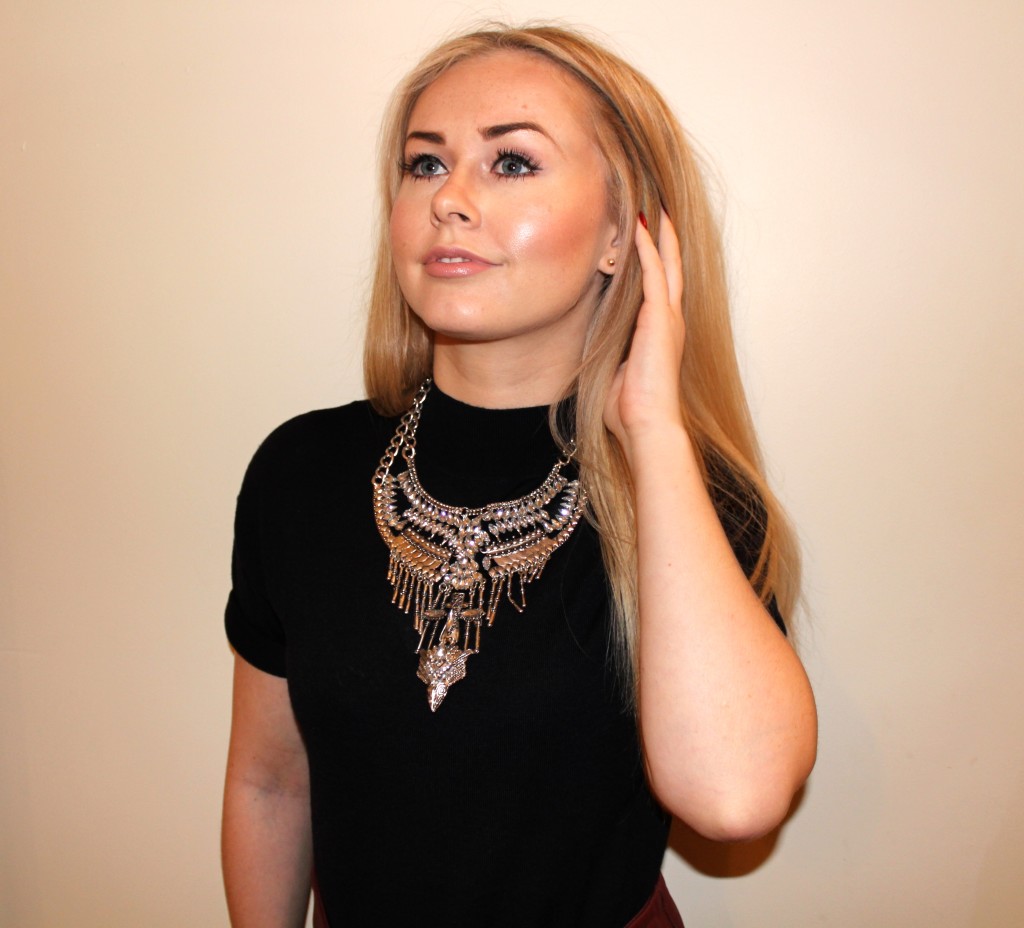 I don't tend to wear a lot of jewellery, but when I do, it always has to be a statement necklace. They can take a boring outfit up a notch in an instant, take you from day to night and just make you feel a little more glamorous. Take this black jumper for example, it instantly looks a lot more glamorous with this beautiful necklace from Happiness Boutique*. I find that in the winter my outfits can look a little boring, sure layering junky knits can look lovely, but the dark colours that inevitably arrive in the shops as soon as autumn hits, can look a little drab; this statement necklace makes this outfit look so much better!!
I particularly love boho jewellery, which is the reason I chose this necklace, but it's a little more glamorous with the diamante detail. It's so reasonably priced too, at £16.53, which when I compare with a lot of high street stores is an absolute bargain! It came very fast in the post, despite the international shipping which I was so impressed with, it was well packaged too.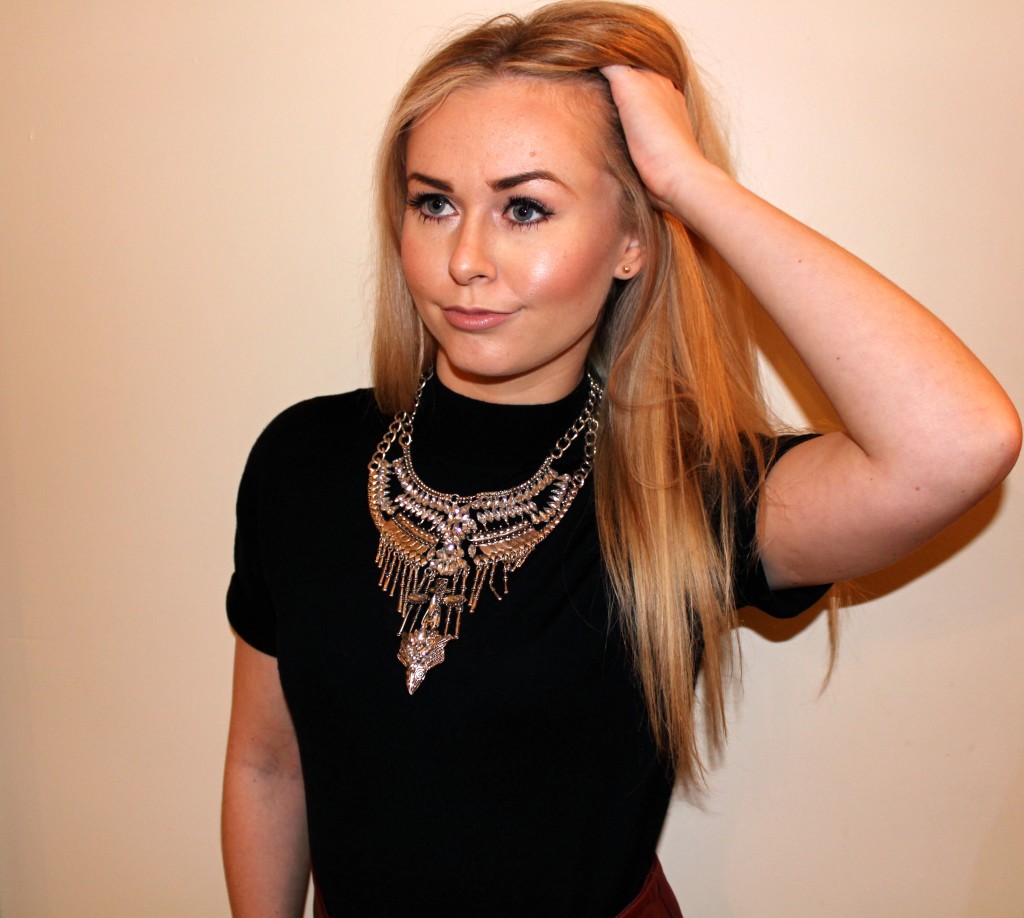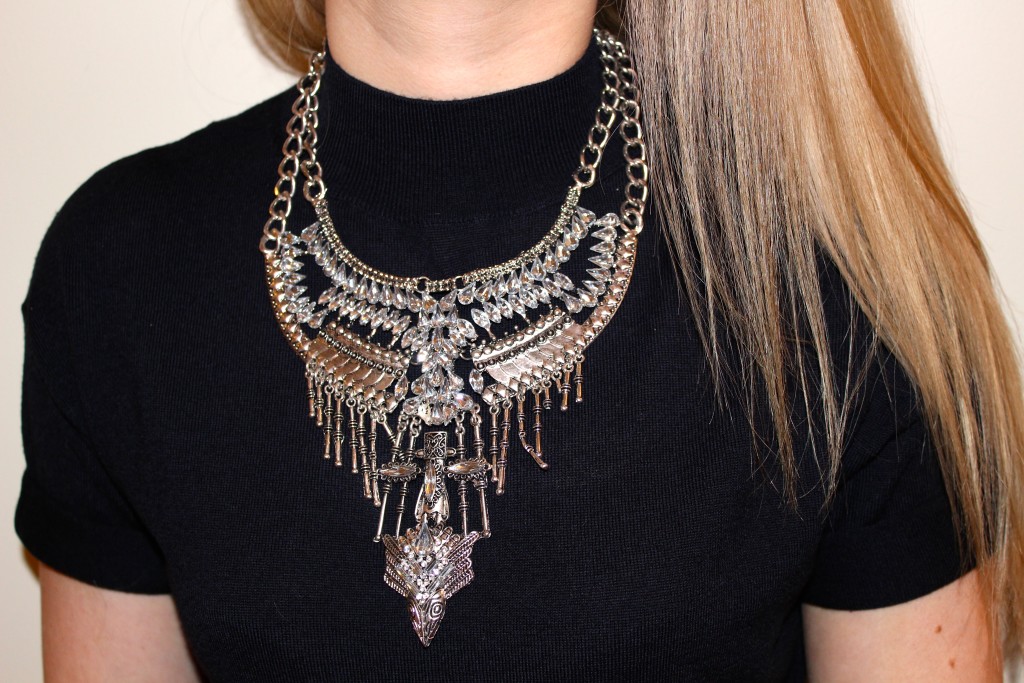 I much prefer silver jewellery to gold, unless it's rose gold of course! Happiness Boutique now have a range of rose gold too so I plan on treating myself to some more pieces soon!!! I love the detail in the necklace too, what do you think?
Lauren xx