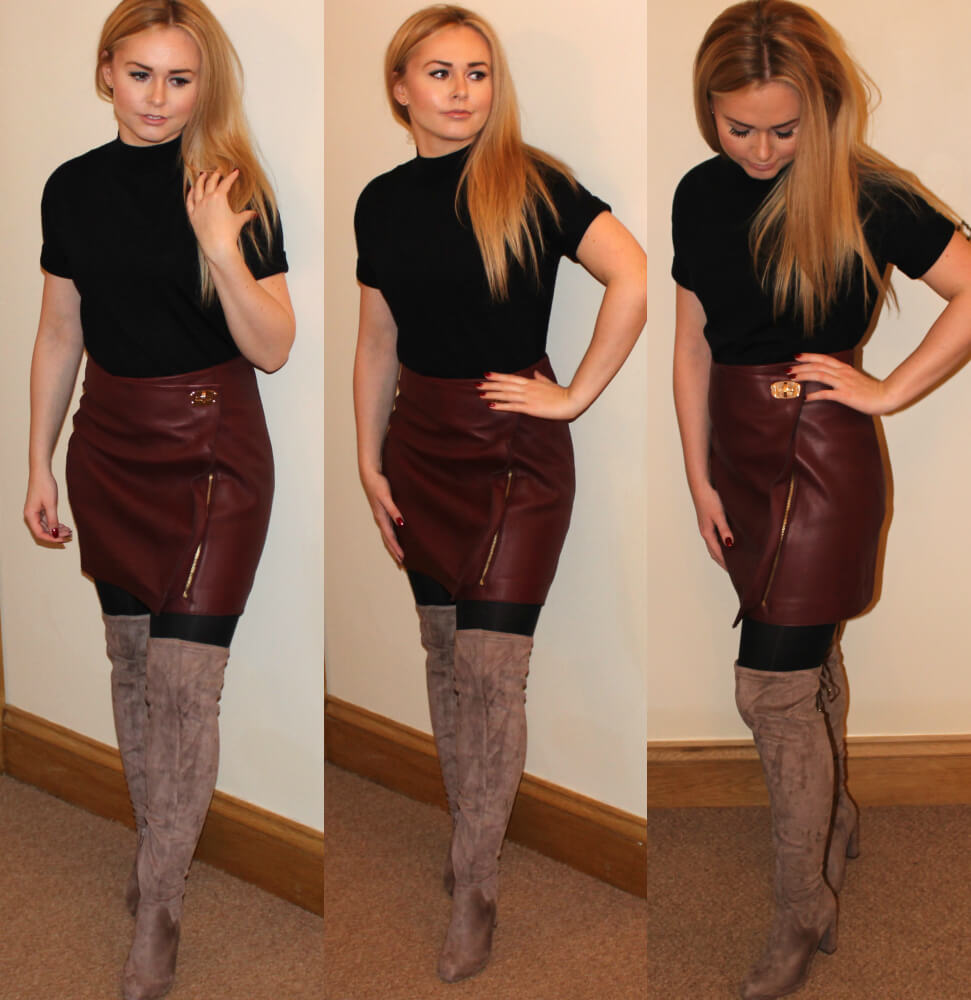 When it comes to fashion investment pieces, I usually spend my money on shoes and handbags, as I think you get a lot more wear out of them for your money than actual clothes. However, my mum gave me a Reiss voucher and I've been looking for the perfect piece to spend it on. I found this beautiful Ox Blood leather mini skirt and instantly fell in love!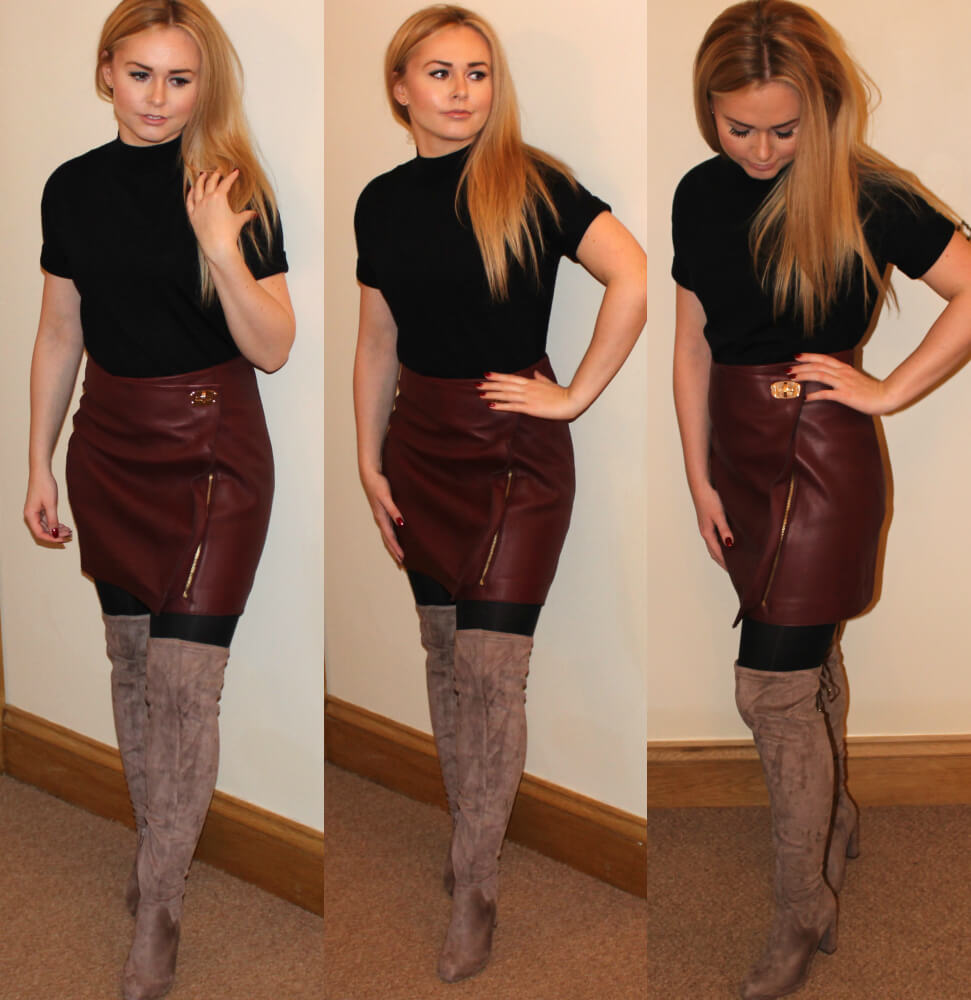 Skirt: Reiss
Jumper: Reiss
Boots: Carvela
I absolutely adore the colour and I've had my eye on similar skirts for some time. I particularly liked the gold hardware on the skirt and the exposed zip. I paired it with a deep navy jumper and my grey thigh highs. The jumper is also from Reiss, and I love their knitwear, this jumper can be worn dressed down with a pair of jeans, or dressed up as above, I bought it in XS and rolled up the sleeves as it is actually meant to be oversized. I know I will be wearing this outfit again over the festive season, perhaps with tanned legs and a good pair of stilettos.
The only other time I've spent this much money on a leather product (other than shoes!) has been leather jackets from All Saints. I love Reiss, especially for coats and dresses, and this is the first skirt I've bought from them, I know this will be something I re-wear season after season as it is a classic piece and leather never really seems to go out of fashion. If you do like the skirt and jumper, they've just made their way into the Reiss sale which started today.
Lauren xx