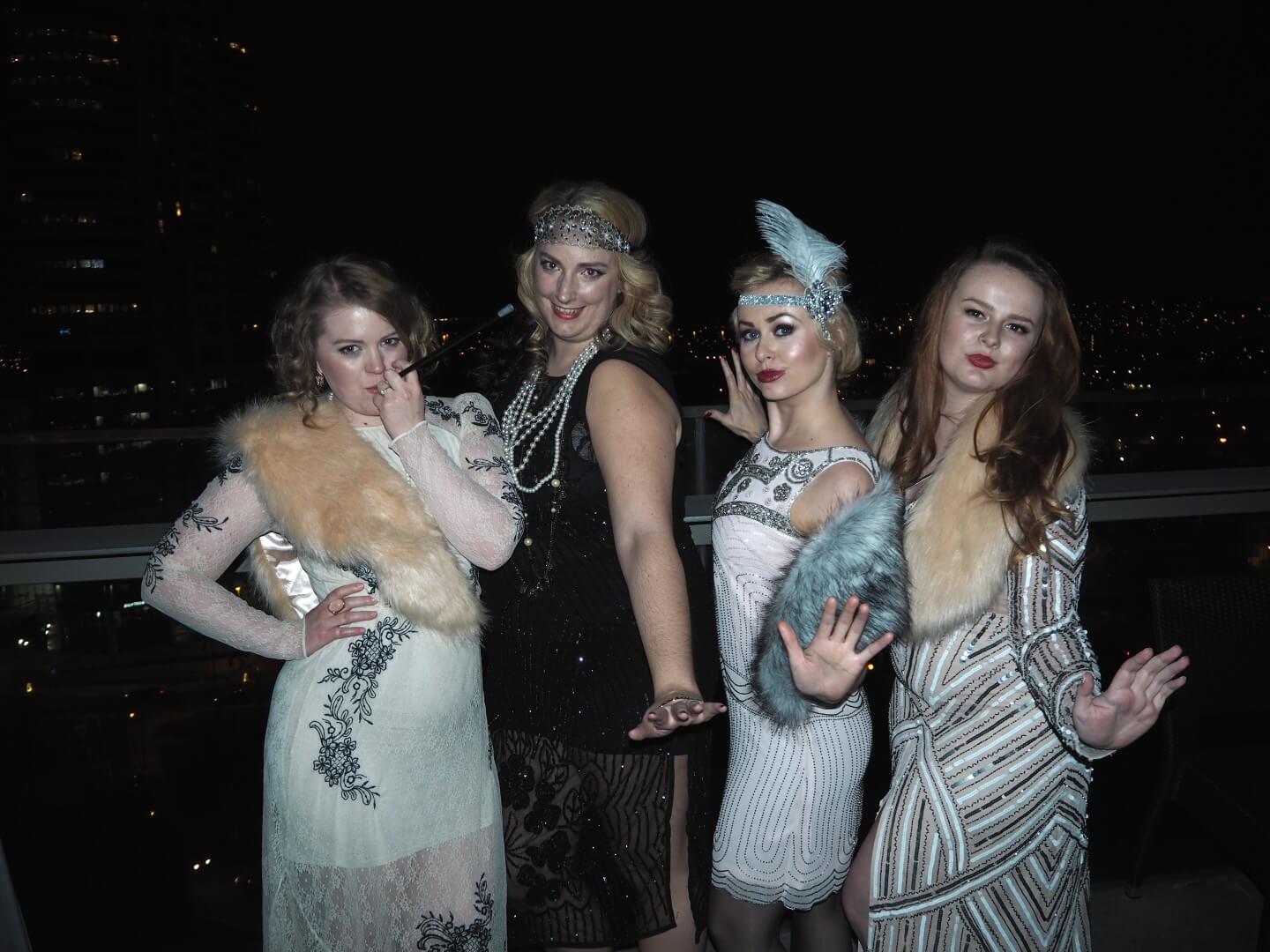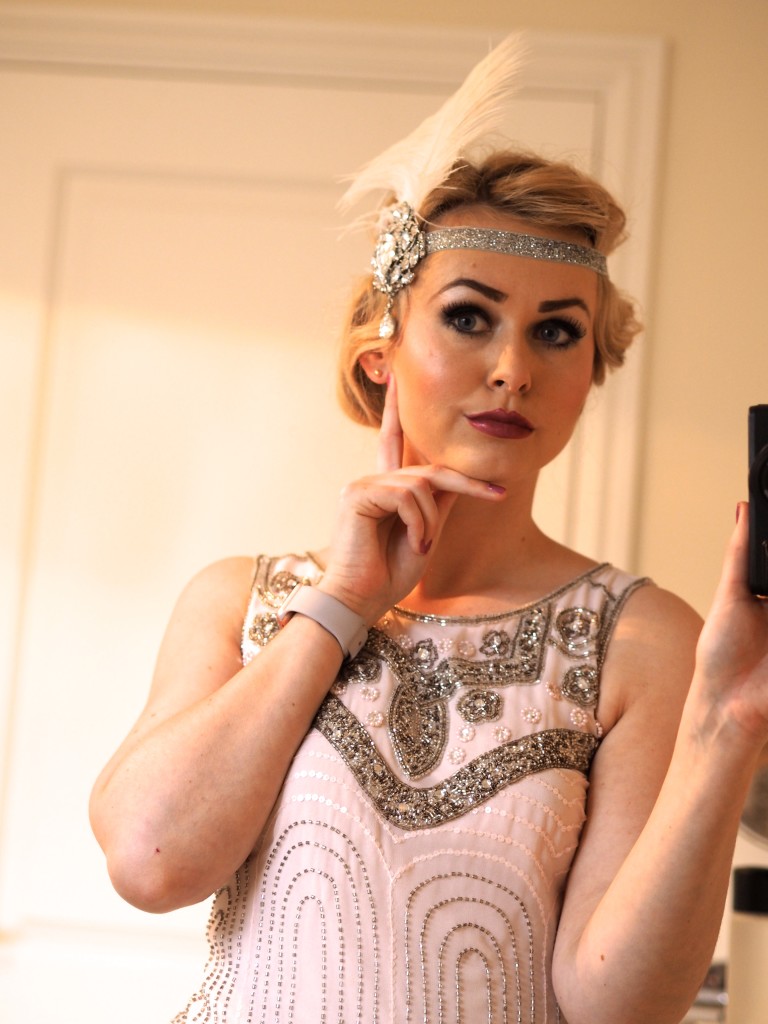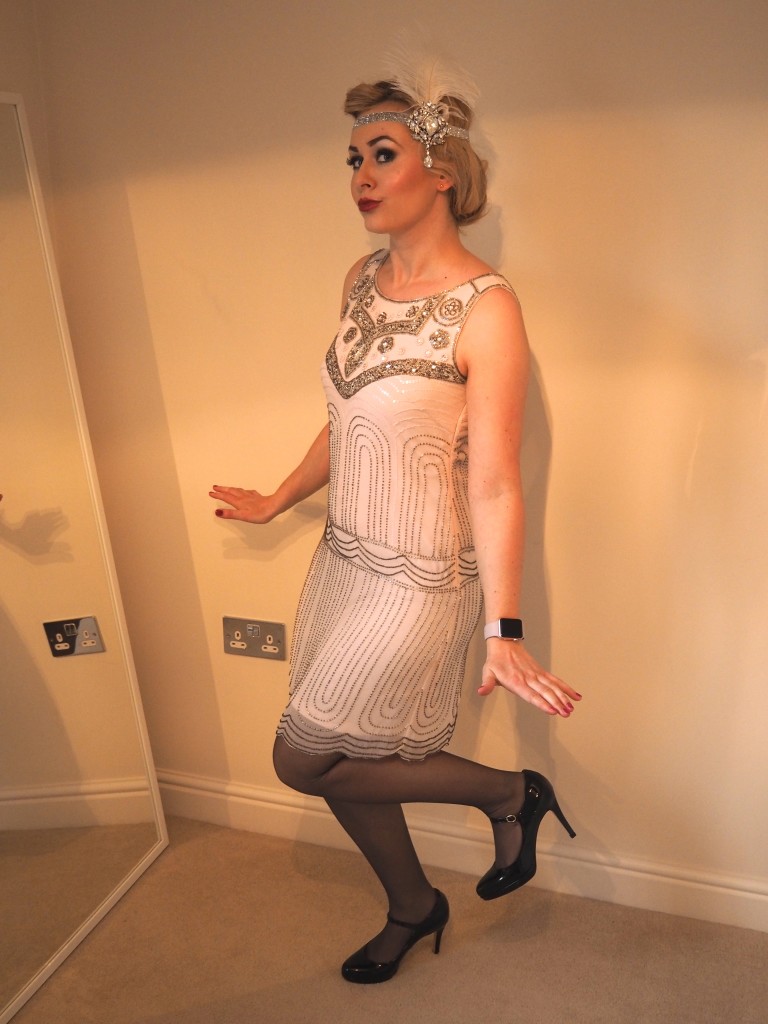 Two weeks ago I attended a Great Gatsby charity event #holdem4charity hosted by Ladbrokes at the Double Tree in Leeds. We were met by the lovely Jennie in reception before heading up the Sky Lounge on the 11th floor for a champagne reception. I met up with some of my favourite Yorkshire bloggers, some who I've met a few times and a couple for the first time. This is usually my favourite part of events; meeting other bloggers.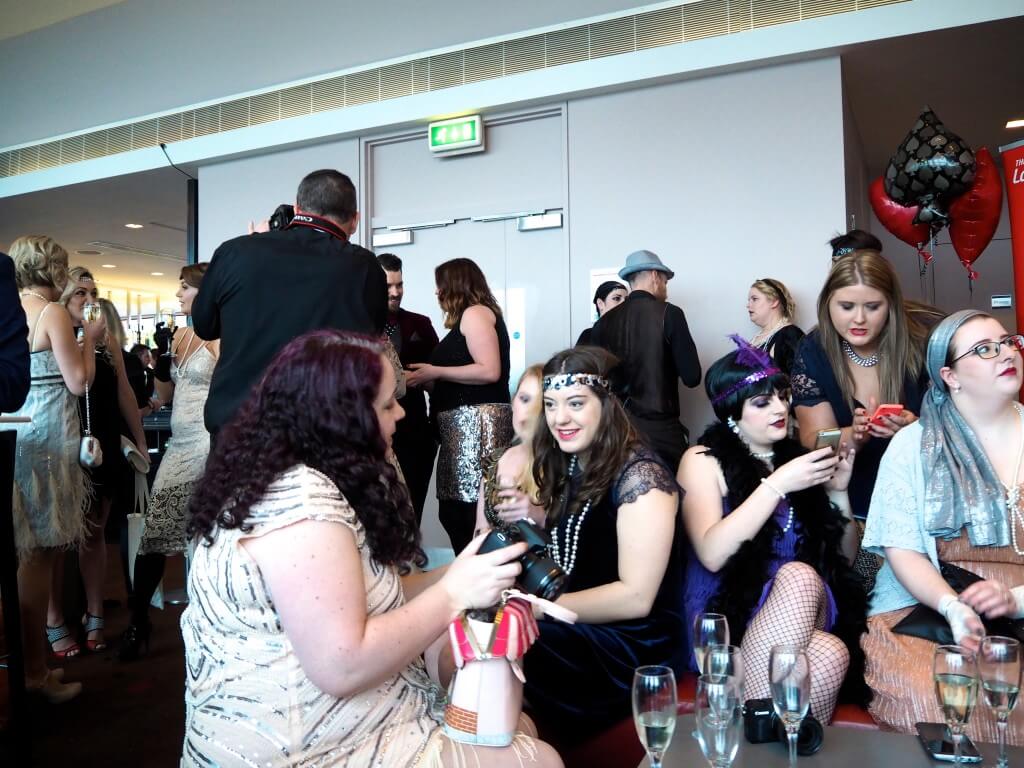 We were all dressed to the nines in our finest 1920's get up. Luckily I had a 1920's esque flapper dress hanging up in my wardrobe from Frock & Frill which I bought a few years ago. Thankfully it still fitted! I teamed it with some black tights and black rounded toe shoes with an ankle strap from Hobbs, as well as adding a headband that I purchased from e-bay. I'd spent a considerable amount of time in the lead up to the event researching 1920's clothing as well as hair and makeup. I fingerwaved my hair and resisted the temptation to add flicks to my eye makeup, as well as daring to rock a darker lip than I usually would. About 10 minutes before we left I was a 'flapping flapper' looking for some sort of wrap to wear, and remembered a coat I had has a removable faux fur collar, which finished the outfit. The time I invested paid off as I won best dressed and received a lovely bag of chocolates.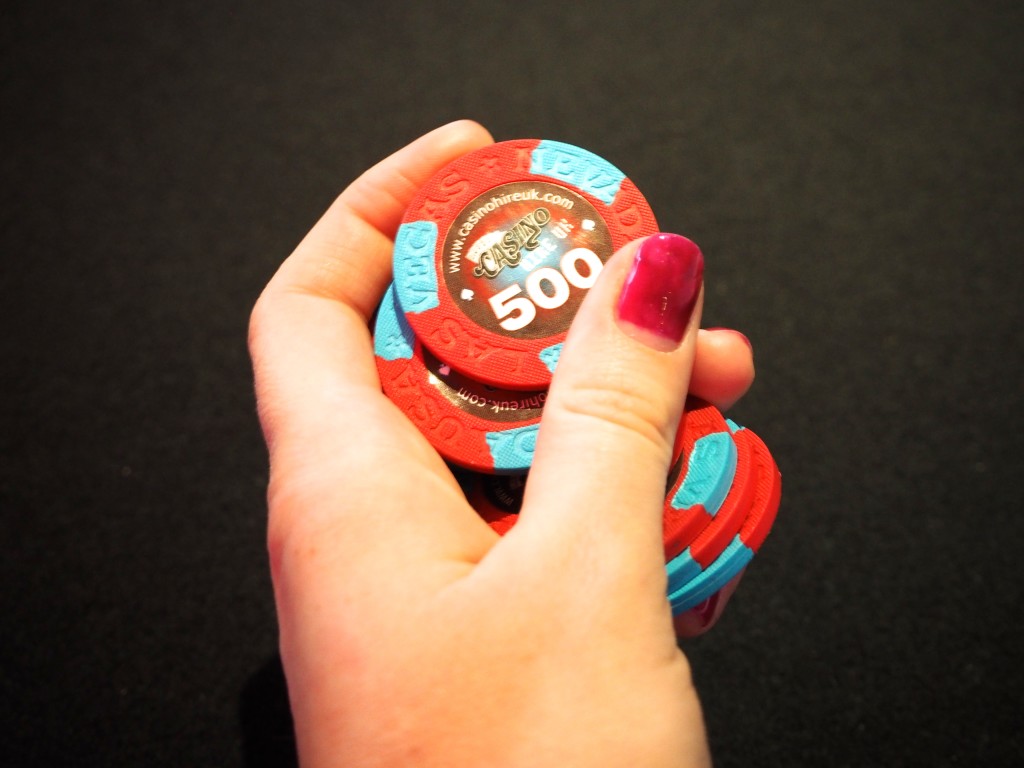 We were then taken into a function room off of the Sky Lounge, where three poker tables were set up. Many of us had never played poker before, so we all sat together on one table, which caused a lot of hilarity. There was definitely some beginner's luck, as well as the realisation that I should never use real money in a poker game. I was terrible. I think I was actually the first person at the event to be 'out'.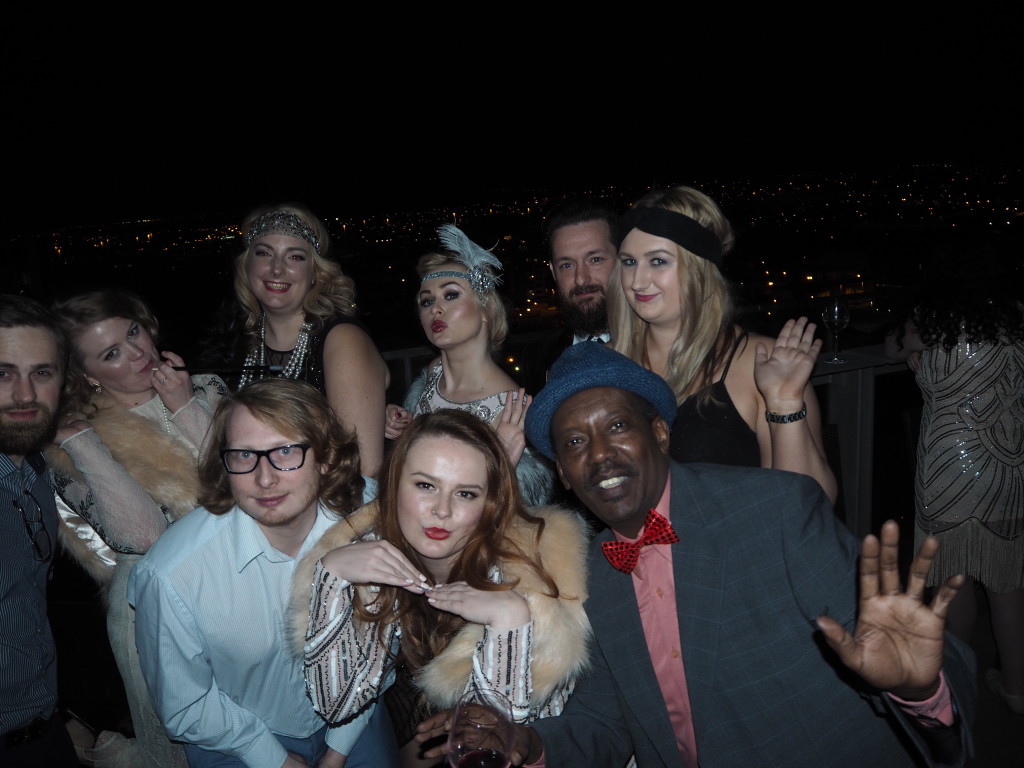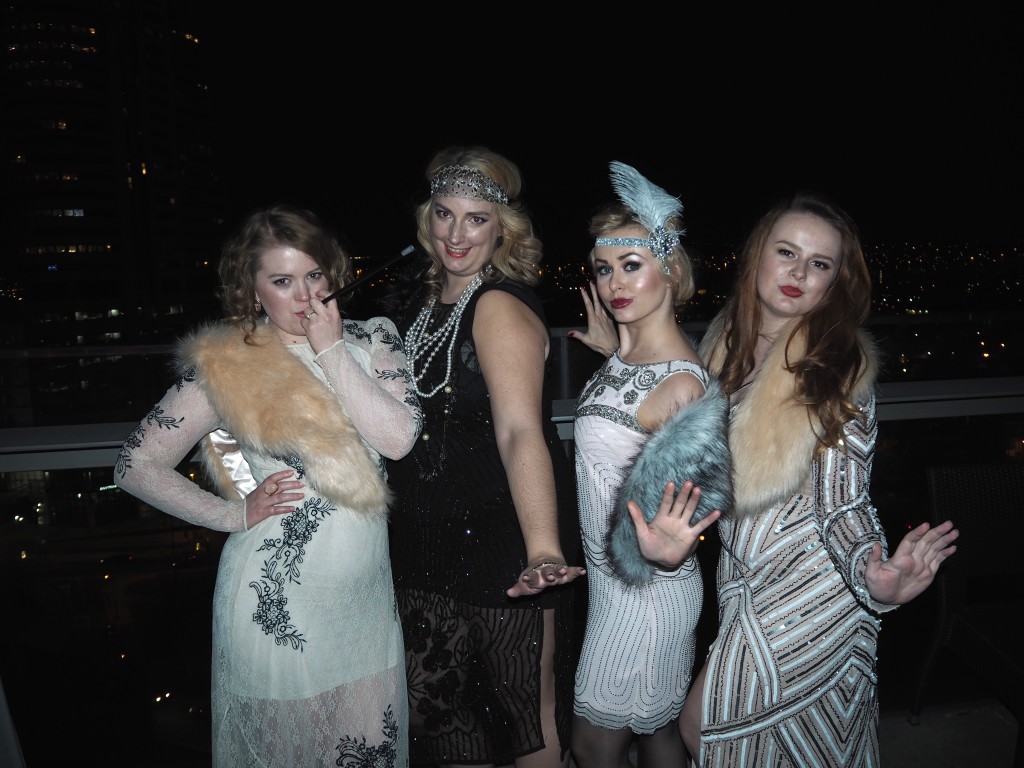 There were tasty canapes on offer whilst we played our games, I particularly liked the risotto balls, as well as copious amounts of wine, meaning I was a little squiffy by the time the poker had finished. After accepting defeat at the poker table, I moved to the Blackjack table, which I seemed to have better luck with! Possibly because the numbers on the cards equated to the score you were aiming for and the only instruction I needed to give was, "hit me!". Simples.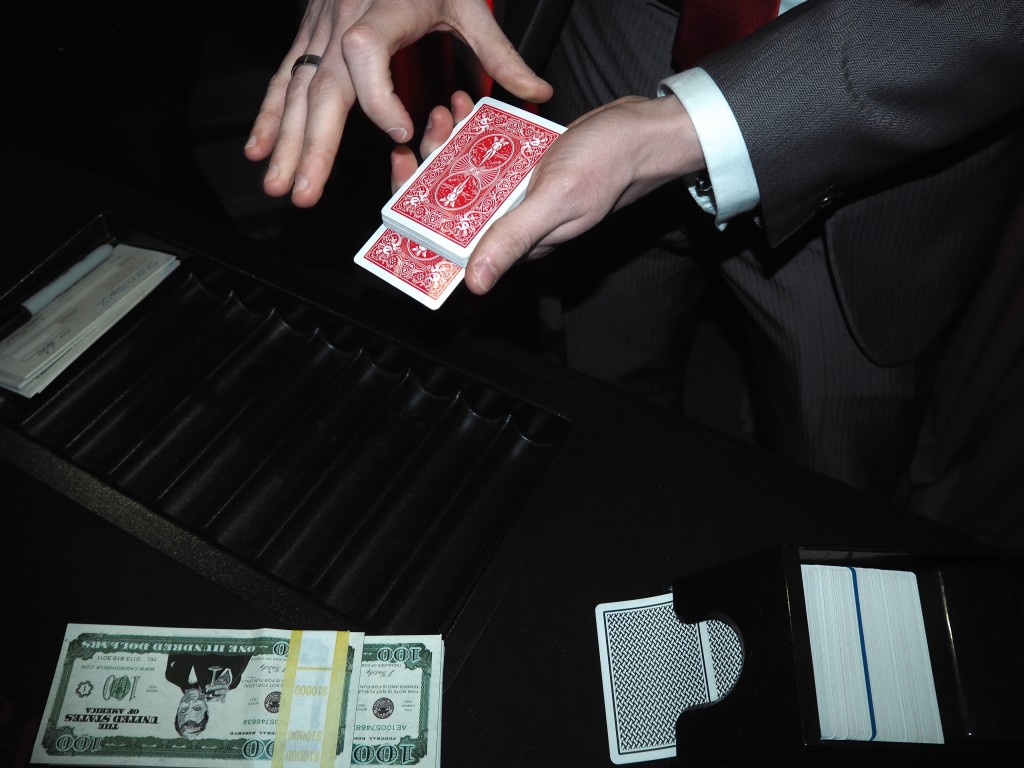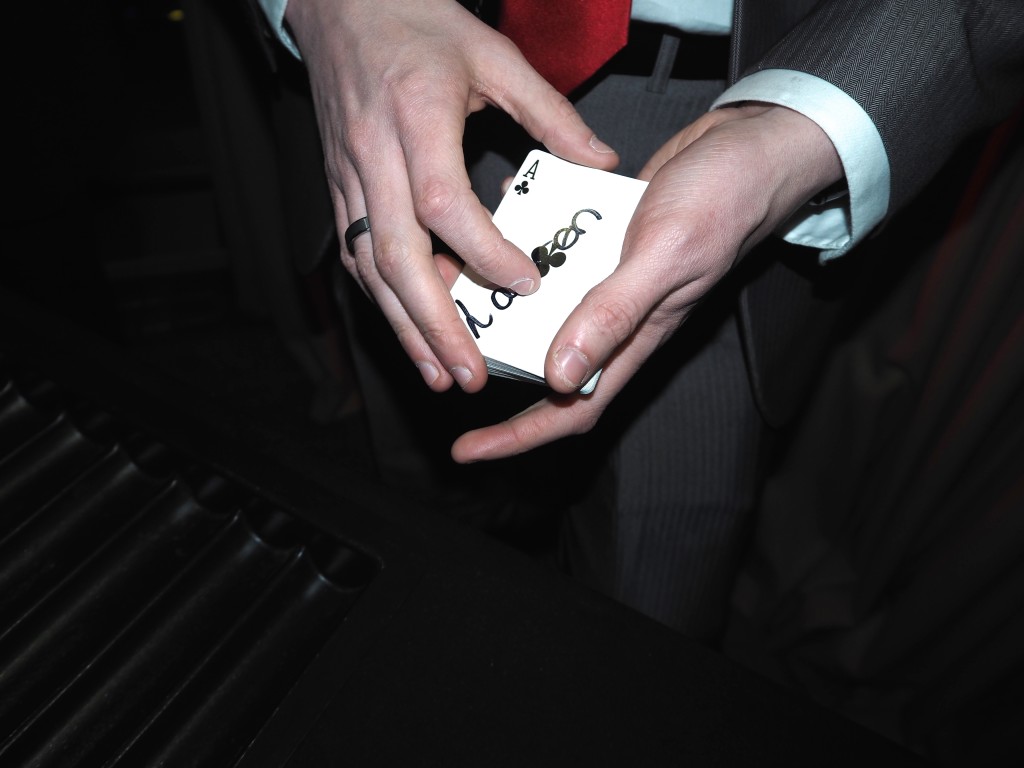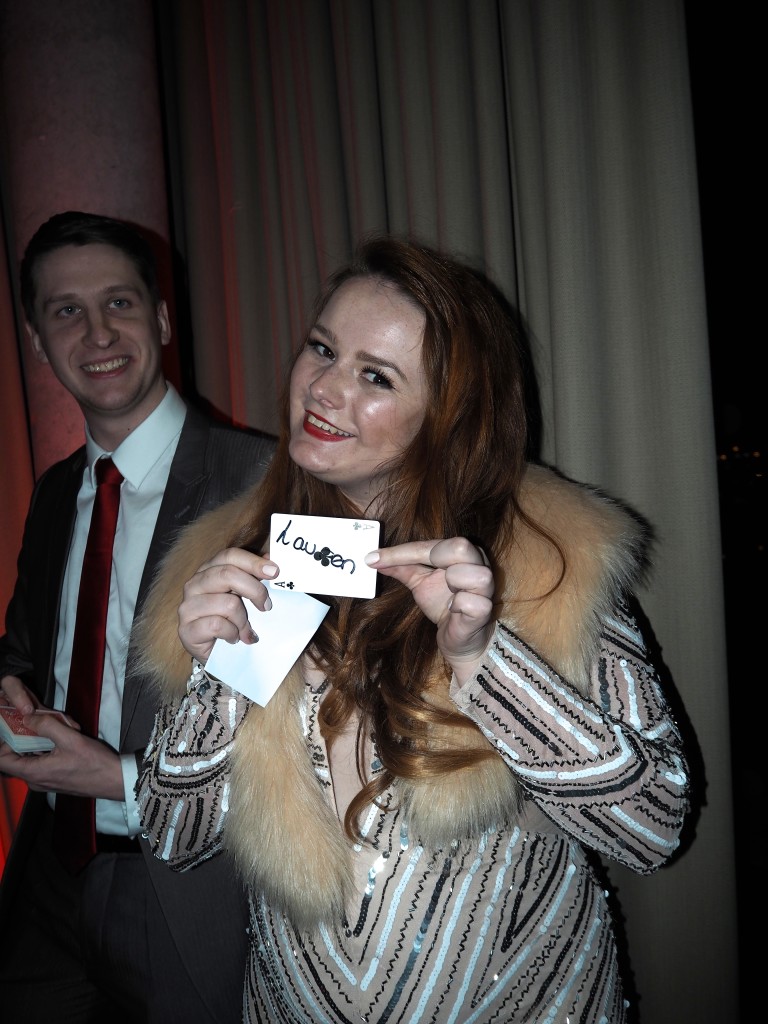 We also had entertainment from a magician, who I have to say was one of the best I've seen in a long time and thoroughly enjoyed by the entire crowd.
Check out the video from the event;
It was a fabulous evening and one of the best blogger events I've been to. A big thanks to Search Laboratory and Ladbrokes for inviting me.
Are any of you Poker experts?
Lauren xx