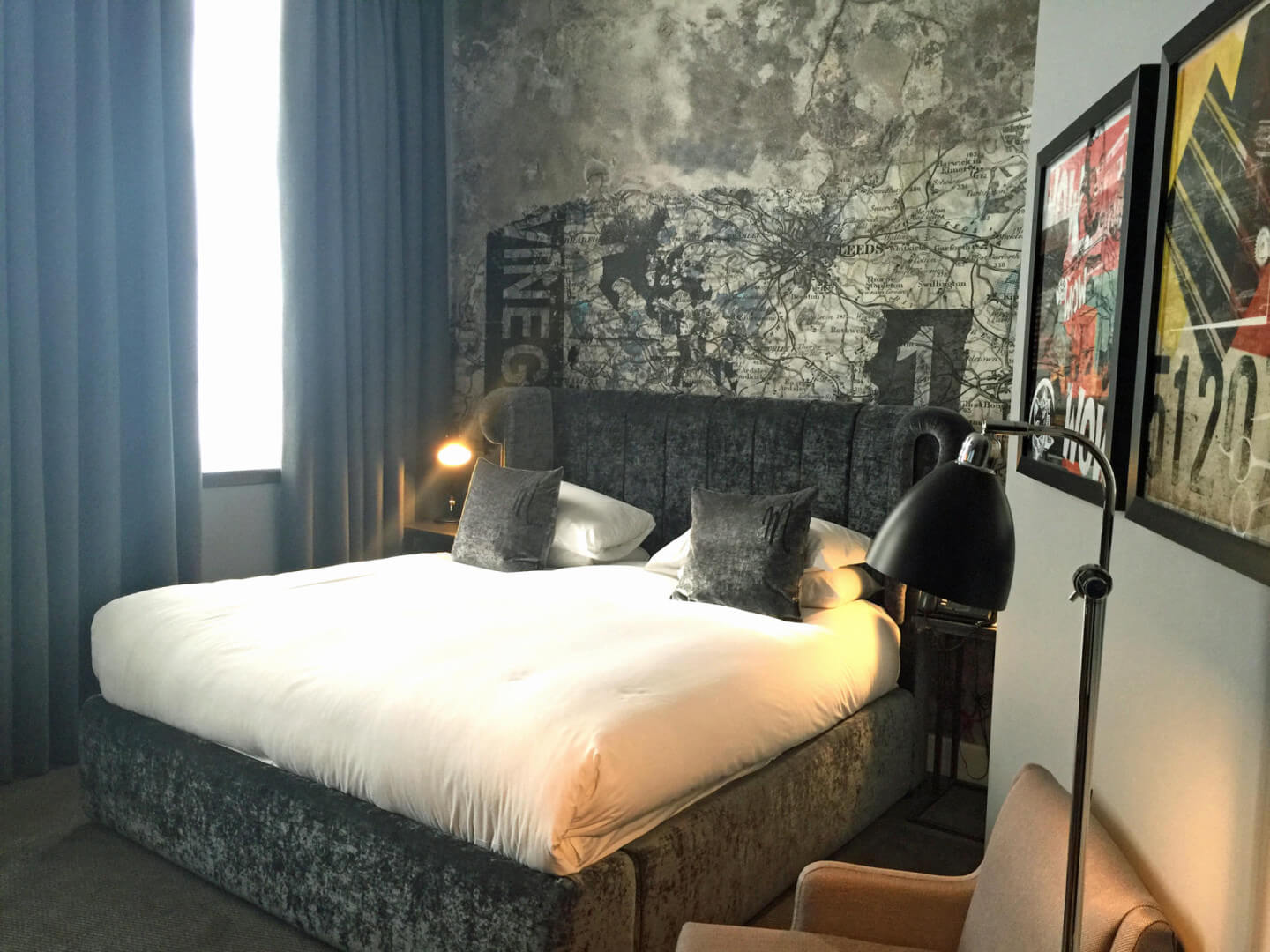 Last weekend we had a black tie ball to attend in Leeds and decided to make the most of it by enjoying a night away too. We stayed at the beautiful Malmaison Leeds, which Andrew and I hadn't been to since our very first Valentine's Day many moons ago. There were six of us in total and we all stayed in the newly refurbished Mal Club rooms on the third floor. The Mal Club rooms have a queen size bed, free wifi, large tv, slippers & robes; those little extras really made the stay more special.
We checked in around 3pm then my friend and I headed to Show Beauty in Harvey Nichols for a blow dry, which turned out to be curls with straighteners, and not a blow dry at all; disappointing. We made our way back to the Malmaison Leeds to get our glad rags on before heading to the bar for a free cocktail; if you book breakfast, you get a free cocktail the evening before, which we all thought was a lovely touch. The hotel ordered us a taxi and off to the ball we went.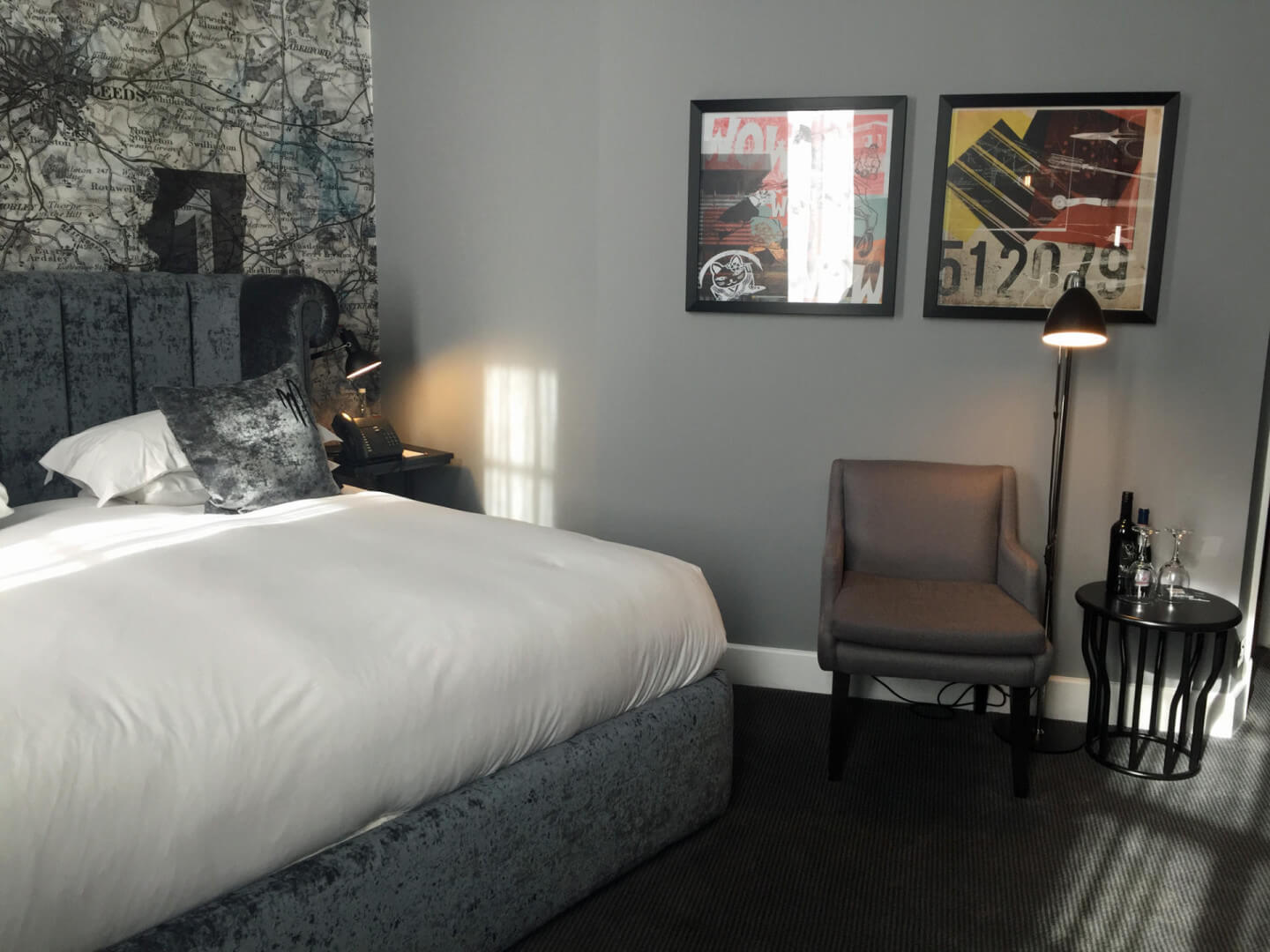 When we returned I think my head simply touched the pillow and I was out for the count; the bed was one of the most comfortable hotel beds I've ever slept in and I really didn't want to get out of it when my alarm went off.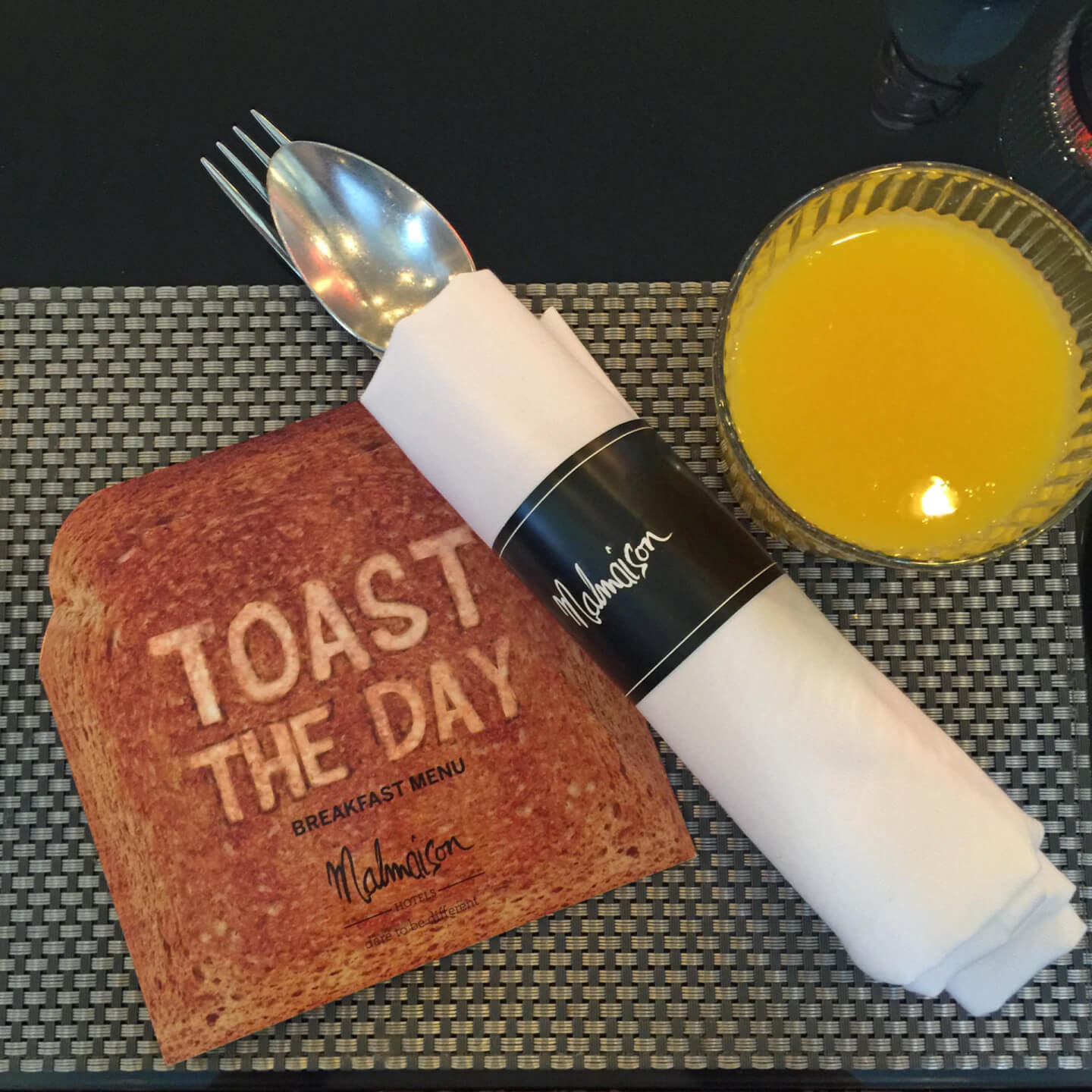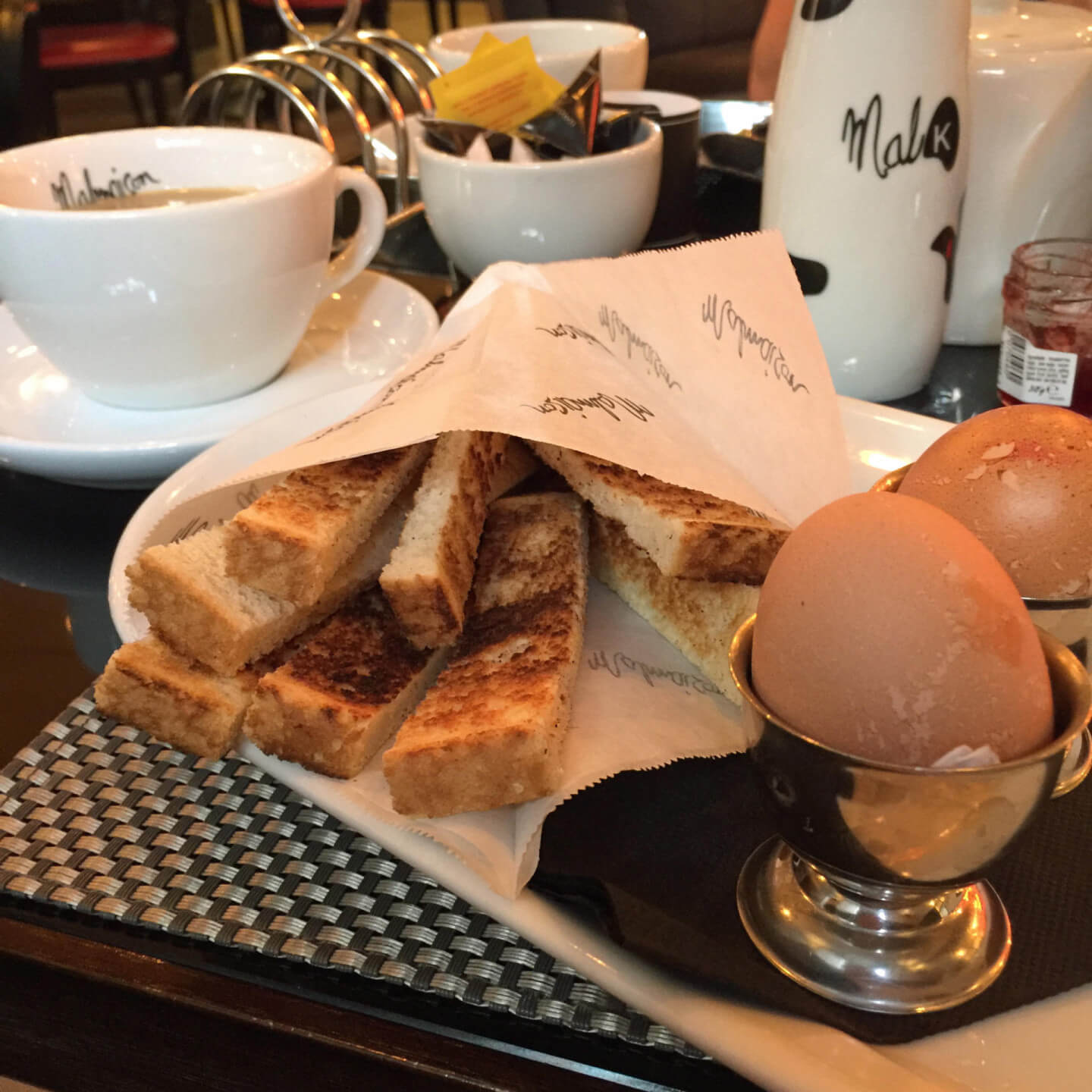 Breakfast is served until 11am, so you don't have to rise early. I chose boiled eggs and soldiers, simply because I've never seen them on a hotel menu, and Andrew had the full English breakfast. We both thoroughly enjoyed it!
We headed back to our room to shower and pack up for the 12pm check out, which is great as many places have a 10am checkout and after a late night and too many glasses of fizz, this isn't always ideal. The toiletries provided also smelled divine and they are printed with 'take me home', which I did of course.
I definitely want to stay at the Malmaison Leeds again, preferably for a romantic night away with Andrew so we can make the most of the facilities.
Thank you to Sara for the complimentary breakfast.
Have you stayed at the Malmaison Leeds?
Lauren xx