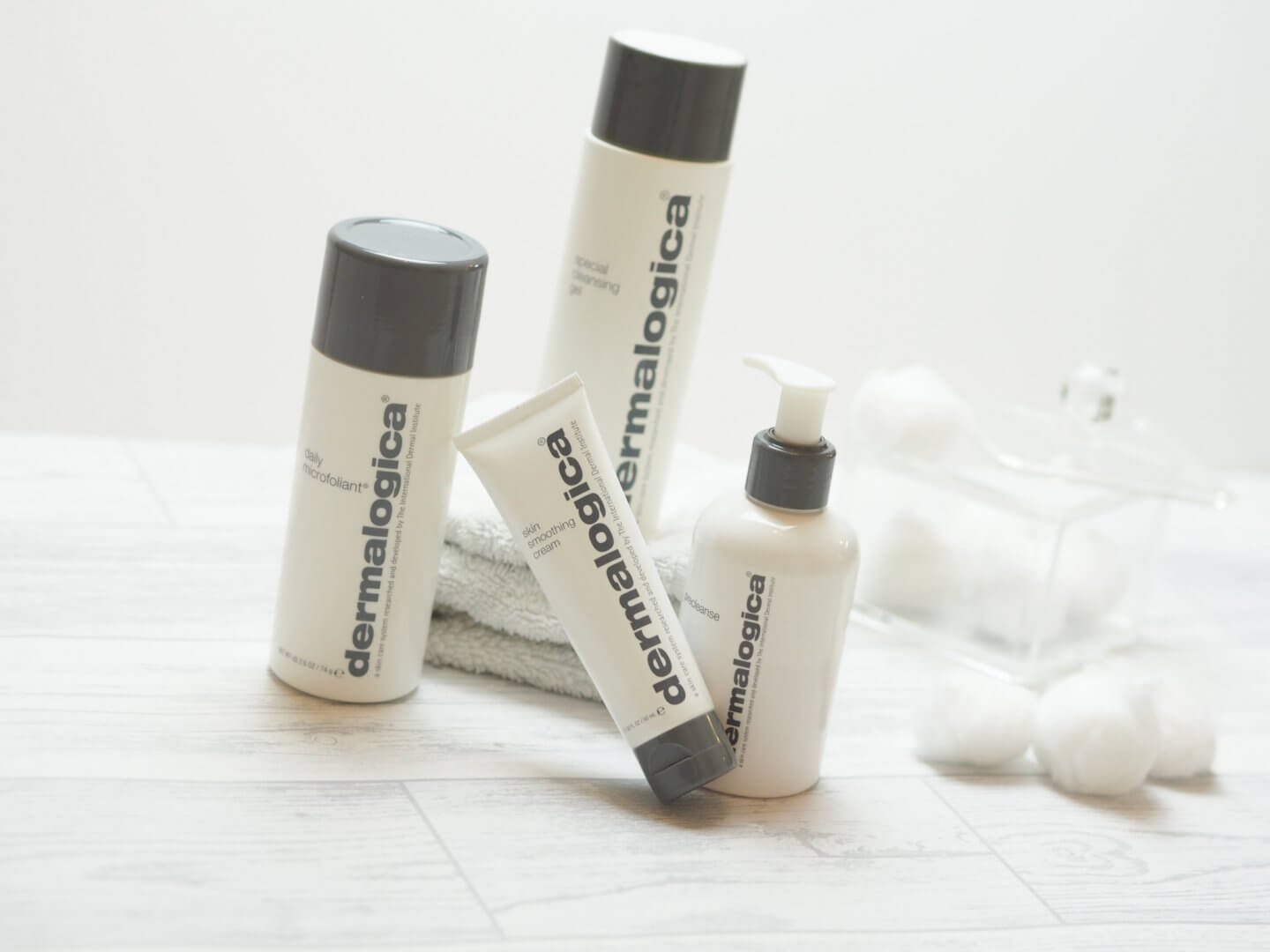 Back in November, Dermalogica contacted me and asked if I'd like to join their Skinfluencer programme. I'd tried one of their face masks, which I wrote about way back in 2014, but never the full range, so I signed myself up. I've been using the products almost daily for four months now, so it's about time I wrote a review.
Special Cleansing Gel
The special cleansing gel is described as a gentle foaming cleansing. I've avoided foaming products for many years, due to their drying nature, so I was skeptical about this. The product is a clear gel which you add a little water too, then massage into your skin. It doesn't foam in the way I'd thought it would; it's much lighter.
I began using this just manually, but now use it with a cleansing brush too. I then remove any excess with a face cloth. My skin is left feeling very clean after using the Special Cleansing gel. I had used this morning and night, but my skin felt quite tight using it twice a day. It was definitely too much for my skin to use twice a day. I now use it on an evening, either as a single cleanse or as a second cleanse if I've been wearing makeup. I like how clean my skin feels after using this.
I've used this daily now for around four months, and the 250ml bottle has lasted me well, I think I may even see the end of the month out using it. This is priced at £32.50, which I think is reasonable considering how long I've been using it for. I would definitely purchase this product.
Precleanse
Precleanse is an oil cleanser which I use as a first cleanse to remove makeup. One pump dispenses a lot of product and I find I have to get it on my face quickly or risk it running off my hands. You apply Precleanse to a dry face, massaging into your skin, before adding a little water to turn this into a light milk cleanser. I then remove it with a face cloth and follow with the Special Cleansing Gel.
Precleanse definitely melts away my makeup with little difficultly. If I'm honest, I prefer a solid product for a first cleanse, there is nothing wrong with this product and my skin has been quite happy using it, I just prefer a solid cleanser.
This is priced at £38.50 for 150ml, and will last a long time as one pump is more than enough for my whole face. I'll definitely use up the Precleanse, but I don't think I'd repurchase. I simply enjoy a solid product more.
Daily Microfoliant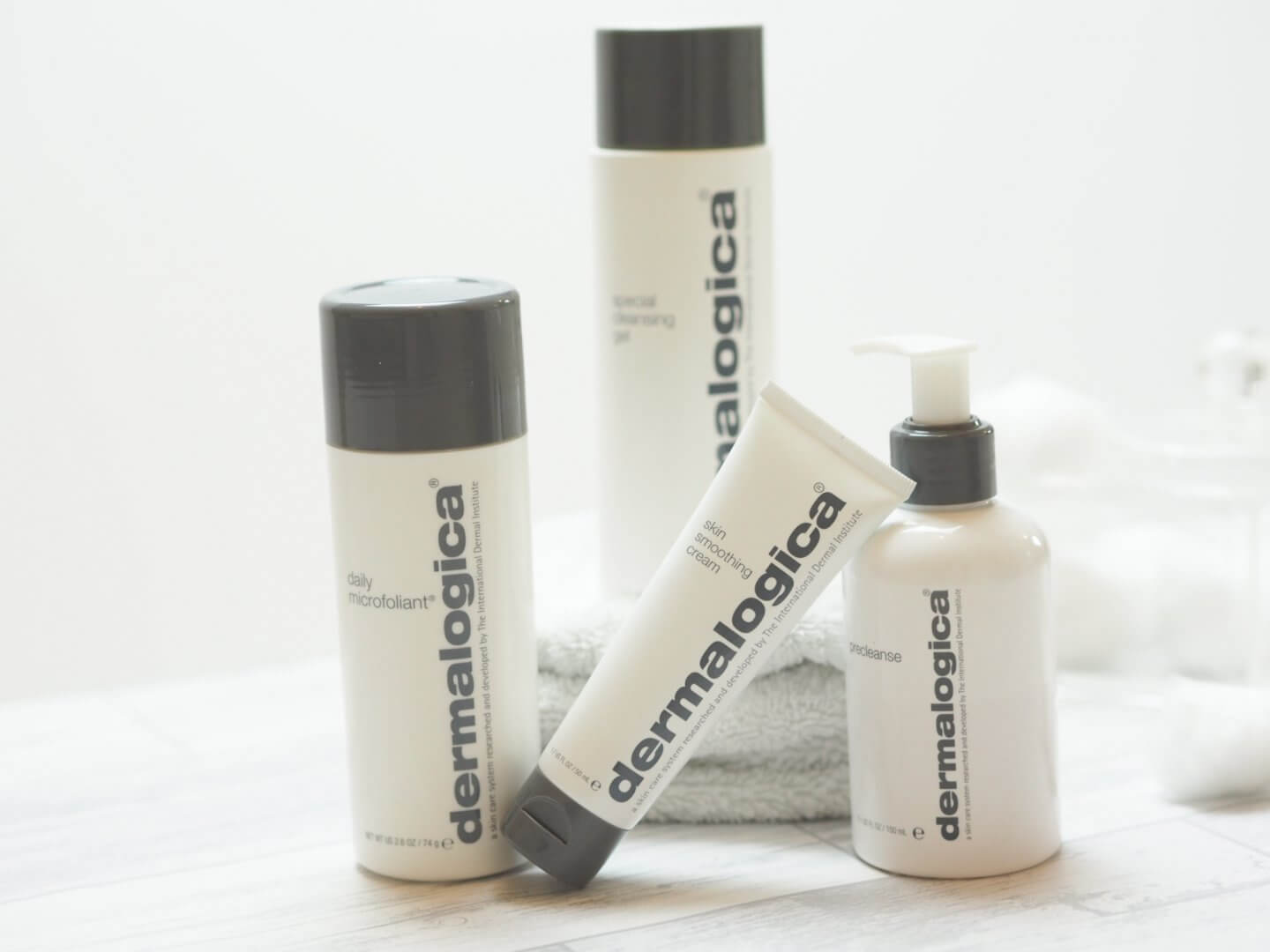 Daily Microfoliant is an exfoliating powder. It is an iconic Dermalogica product, and one I was familiar with before becoming a Skinfluencer, as my husband used it when we first met. To use, you're recommended to use half a teaspoon worth of product to very wet hands, I tend to add the product to my hands, then add water, as I'm worried I'd drop the bottle in the sink! Rub your hands together and massage into your face and neck. Rinse away with warm water or use a face cloth.
The Daily Microfoliant is super gentle, and you could use this every day if you wish. It is much gentler than any other physical exfoliators I've used. I use this a few times a month, simply because I use a lot of acid only exfoliators and don't want to over do it with exfoliating. My skin is left feeling smooth and clean, and ready for any treatment or moisturiser I wish to apply after.
This product is pretty expensive; £49.50 but as you use so little, it is going to last a long time. I definitely wouldn't use any other physical exfoliator now, I'd only use this. If I had to give up my acid only exfoliators, this product could definitely tempt me to.
Skin Smoothing Cream
Another Dermalogica product I've been using daily, is the Skin Smoothing Cream. I've tried using this both morning and night or on mornings only. I had initially felt my skin was oily mid-morning, and thought it was down to this moisturiser, but, since switching to using the Special Cleansing Gel only on an evening, my skin is less oily. I think I'd actually been stripping my skin a little and it was making up for it by producing excess oil.
This moisturiser is light in texture, but kept my skin sufficiently hydrated throughout winter. It is particularly nice to use on top of a serum, as it doesn't leave my skin feeling greasy before bed. My skin is definitely a fan of the Skin Smoothing Cream. This is priced at £37 for 50ml, and again, as small amount of product is sufficient for my whole face, so it has lasted me four months and I still have a little more. I'd definitely purchase this product.
Have you tried any Dermalogica products? I'd love to hear your thoughts or any recommendations.
Lauren xx
*The products featured in this post are PR samples gifted to me, with no obligation to write a review.
Shop The Post