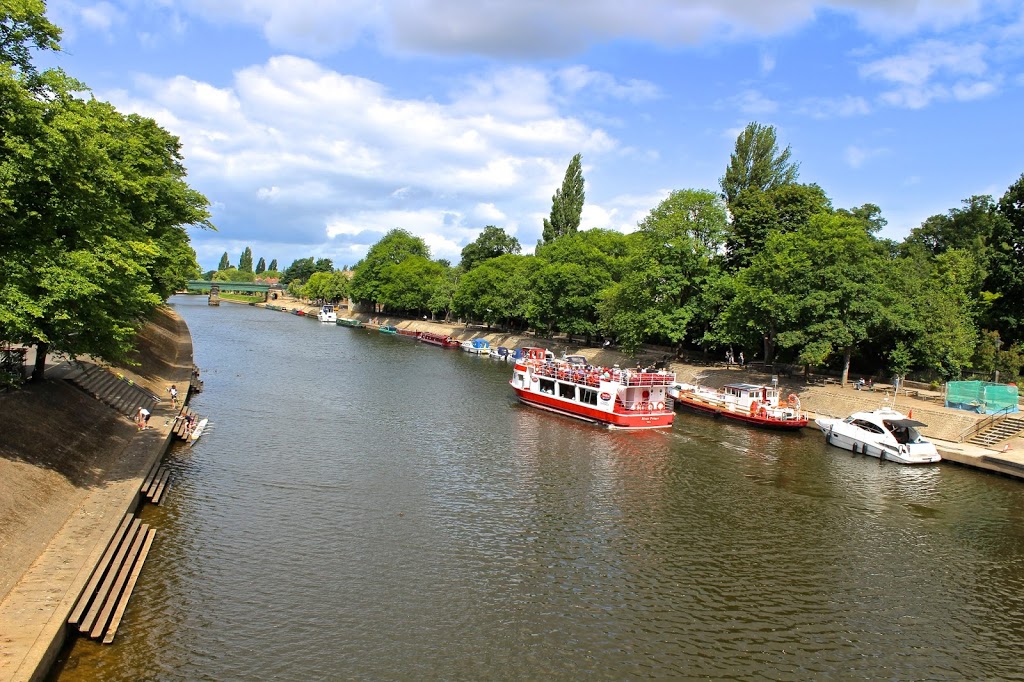 On Saturday, I met my friend Sian in the beautiful city of York. I've known Sian since my first day, at my first job after I completed my Masters, and we've been firm friends ever since. We wanted to get lost amongst the shops and have a good natter, something York is perfect for. Amongst the sunshine and clouds I managed to get some photographs of the beautiful city.
We stumbled across The Imaginarium on Blake Street and must have spent half an hour exploring the shop. It isn't large, but filled with interesting trinkets, from gold gilded lettered cups, to strange but wonderful cards and candles. If you have someone in your life who is difficult to buy for, but enjoys a something a little different, then this is the shop for you.
We walked along The Shambles (which makes me think of Diagon Alley in Harry Potter) and saw a sign for The Shambles market, we had a nosey and found a selection of eateries which looked a little like beach huts. I ordered a strange but delicious concoction of chickpeas, butternut squash and cous cous from Los Moros, which offers North African and Middle Eastern cuisine.
The next shop that caught my eye was The Cat Gallery, which I, as a self-proclaimed 'Crazy Cat Lady', had to visit. Miss Cassie Cat was extremely pleased with her sardine shaped catnip toy, when I returned home and presented it to her, she immediately turned into a raving lunatic.
After spending a small fortune in the sales, we decided it was time for a good pot of Yorkshire tea, so headed to the York Cocoa House. We had a good look at all the chocolates on offer, before sitting down to share an Afternoon Chocolate for one and a pot of tea, which Sian kindly treated me to.
The Chocolate Afternoon Tea consisted of chicken salad wrap with chocolate marmalade, chocolate pesto crostini, chocolate babaganouj crostini, chocolate Yorkshire rarebit, a chocolate and cherry scone with clotted cream and strawberry jam, a miniature salted caramel truffle cake and a miniature lemon meringue pie chocolate.
The York Cocoa House also offer chocolate workshops, which Sian and I plan on returning to attend later in the year.
Before leaving I had to purchase some of their treats for Andrew and my dad, much to their delight. I was lucky enough for them to share them with me.
We still didn't have long enough to chat about everything we wanted to or visit all of the shops we'd have liked to, despite spending five hours in the city. I absolutely love York and always seem to enjoy it more each time I visit.
Have you visited York?
Lauren xx