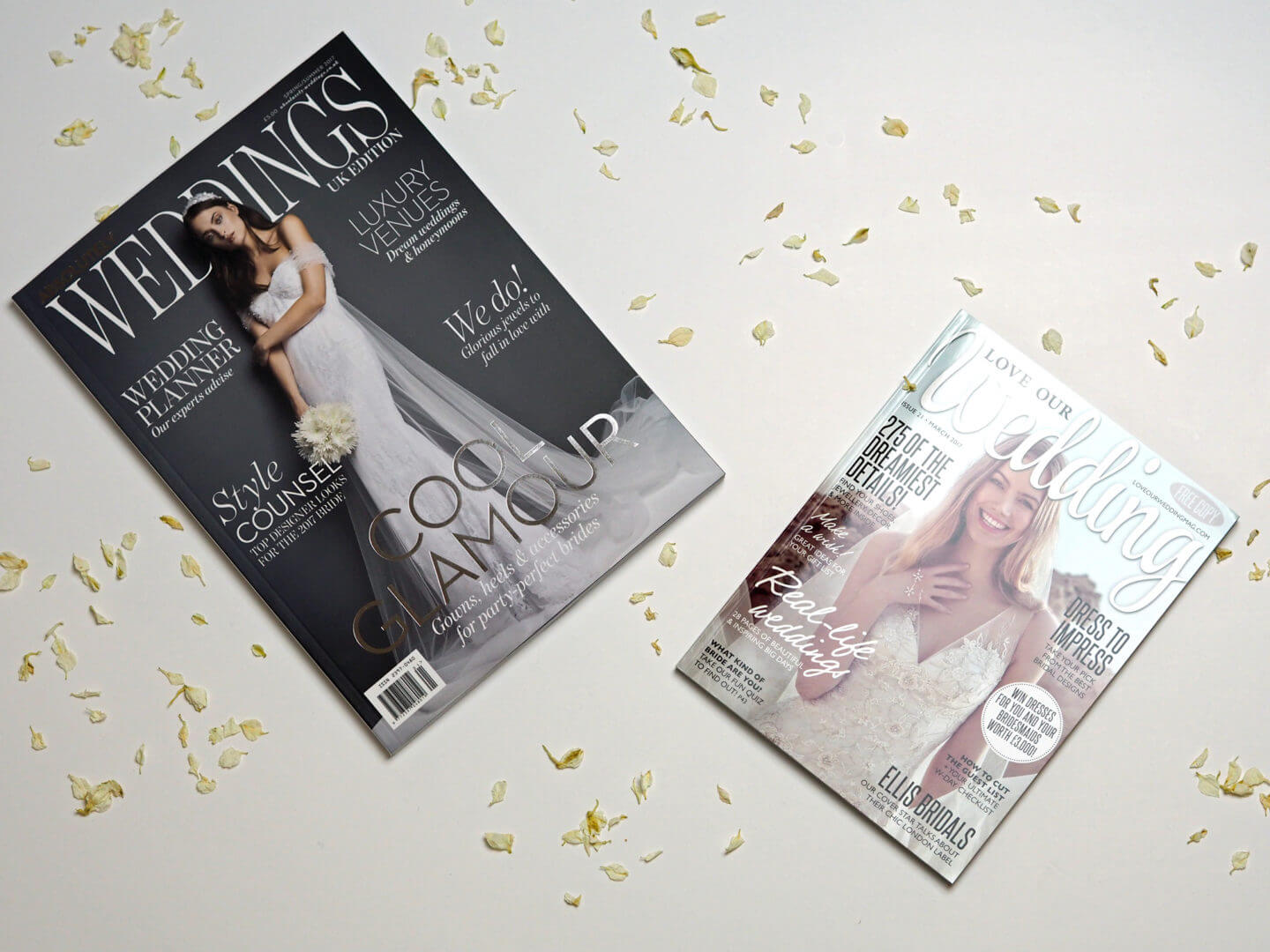 As I'm sure many of you will already know, this is a very big year for me; I'm getting married. Andrew and I got engaged in October last year, just before our trip to New York. Since then I have been a one-woman wedding planning machine. As soon as you buy your first bridal magazine, your wedding shopping list will grow and grow. Then you'll attend wedding fairs or even exhibitions, and more items will be added to your list, things I doubt you'll have even considered.
I've got my 'big ticket' items already sorted – the date, the venue, the dress, the bridesmaid dresses etc. Now it's time for us to tick off the smaller items, which are completely necessary to a wedding, but costly nonetheless.
The smaller items are surprisingly costly, something, which I'm sure many of you, including myself, would be surprised by. Did you know the average cost of a British wedding is £4,333? Now I could easily spend that on my small ticket items if I wasn't careful. I don't want to go into figures as to the actual cost of our wedding so far, but I can confirm that they are not cheap and it is very easy to get carried away.
A small sample of the things I still need to find are;
Stationary
Venue Decoration
Extra Entertainment
Thank You Gifts
If I can save any money here, I intend to, and I also urge other brides to do the same. I have two tips to share with you to help you do this. Firstly, make sure you get several quotes; don't just go with the first you receive. Secondly, make use of sites such as Gumtree. You may initially think that Gumtree is only a place to find second hand products, but you can actually find services on there too. I didn't actually realise this myself at first, I only found out when I started looking for wedding décor.
In West Yorkshire, there are a surprising number of services available through Gumtree. I've picked out some that may be useful to other local brides-to-be;
Considering the average British couple spend £6,382 from the first date to 'I do', your wedding day is likely to be very costly, and if you can find a way to save some pennies, I believe you should definitely try to.
Do any of you have any moving saving tips you could share with me?
Lauren xx
This post is sponsored by Gumtree, however, all opinions are my own.