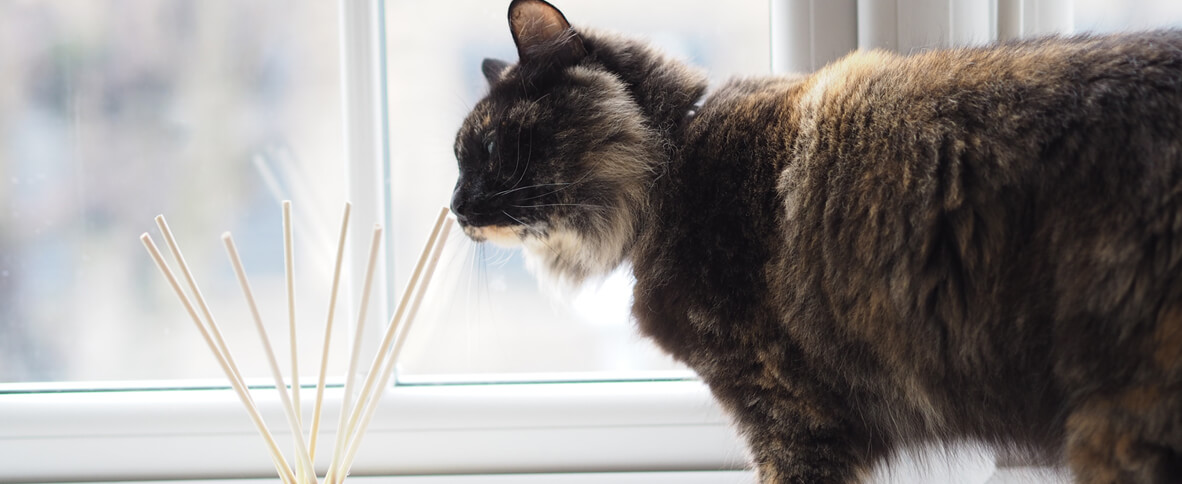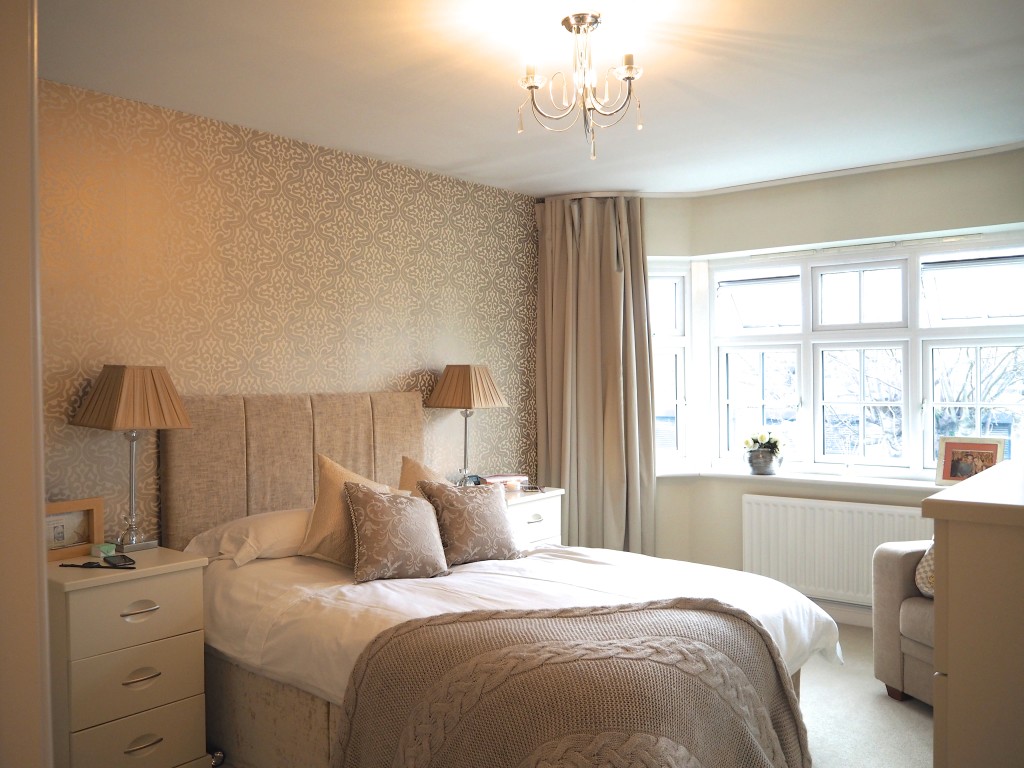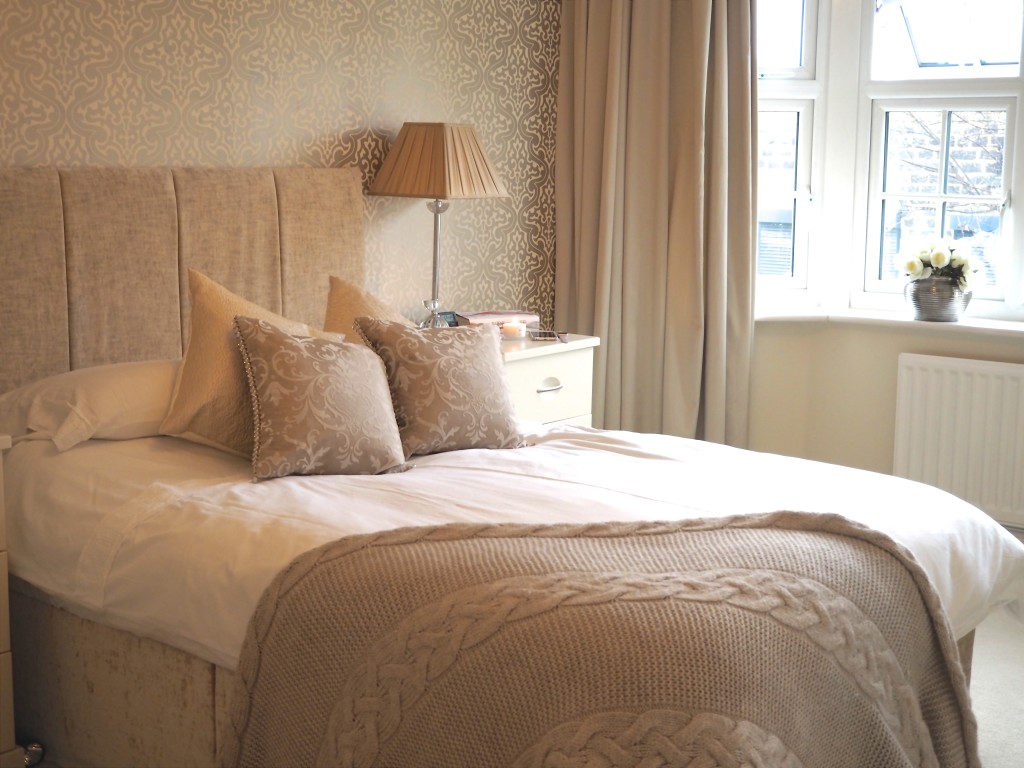 My bedroom is my sanctuary. For me, my bedroom has always been my safe haven and somewhere I can just disappear into. Anyone who knows me, will know that I also sleep a lot. I'm always tired no matter how many hours sleep I've had the night before, and chances are I can curl up in a ball and have a three hour nap even if I've had my 8 hours the night before. My mum once joked that I could sleep on the edge of a razor blade, but I don't quite agree. I adore a comfy bed. I'm not sure if it's the medication I take for my panic disorder, as I never used to sleep as much as a child, but I do know when I'm feeling a little blue, I usually head to my bed to hide away and sleep for a couple of hours.
When Andrew and I moved into our home, we bought the show home and paid for the furniture already here, so the bed's weren't the comfiest. We had decided that this year we would buy ourselves a new mattress, so when Leesa* got in touch and asked if I'd like to try out one of their mattresses, it was perfect timing! The mattress arrived in a box, I know, crazy right? It's vacuum packed and when you remove the packaging it immediately starts to expand. Andrew and I were a little dubious, but as the instructions said, within one hour it would have expanded considerably, after 8 it would be fully expanded and after a week would be full firm. The first night we slept in it, it was a little soft, but not uncomfortable, and we both sunk into the memory foam. After around a week, the mattress had firmed up considerably and made for a great nights sleep. Andrew doesn't tend to sleep as well as me, or as much, but since we've gotten the Leesa mattress he's been giving me a run for my money!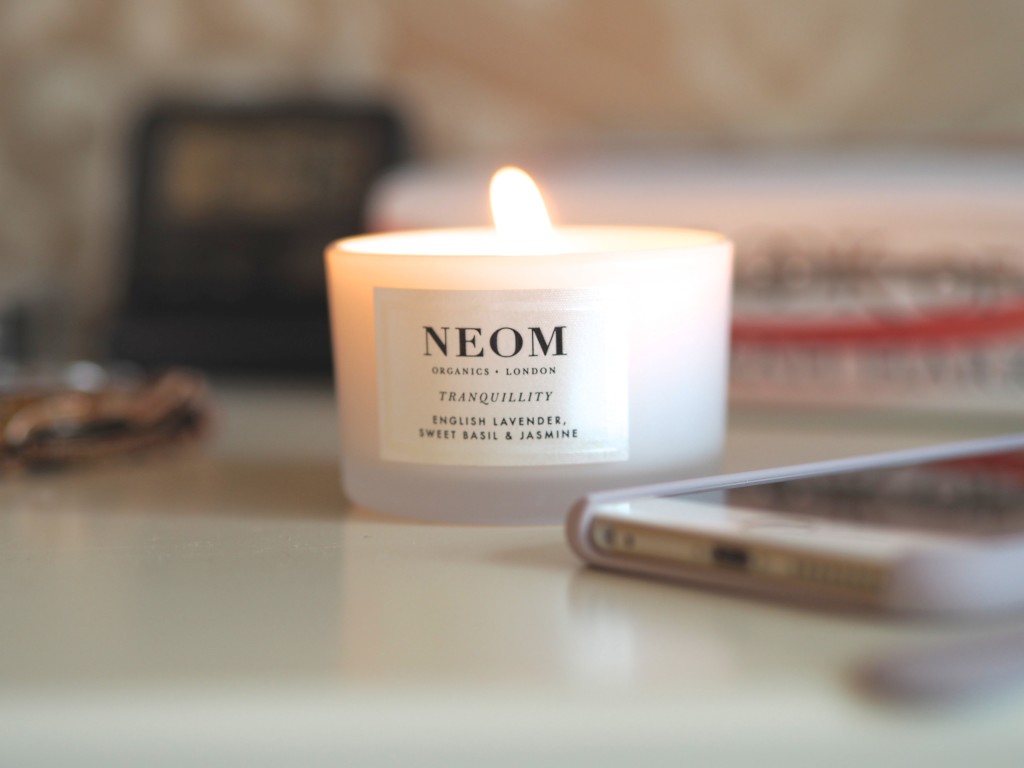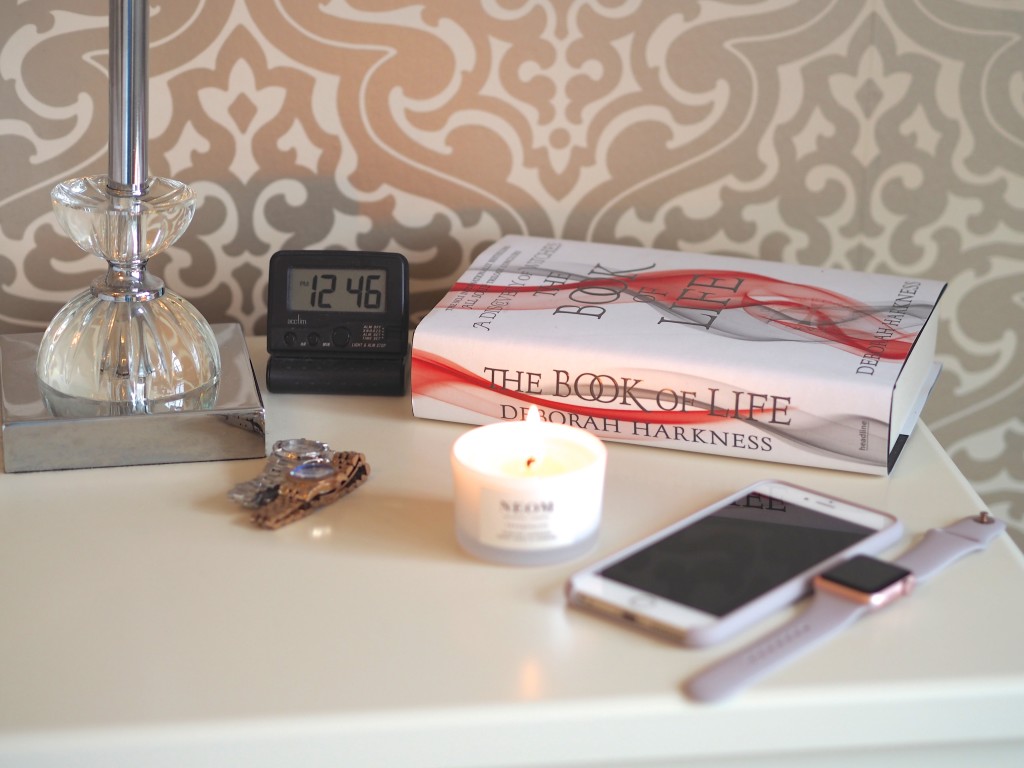 I was never allowed a television in my bedroom when I lived at home, as my parents thought it was 'anti-social', and I haven't bought one for my own home even though we've lived here for almost two years. I was always brought up that your bedroom was for reading or sleeping, so there is always at least one book beside my bed. At the moment I'm reading the last instalment of the All Souls trilogy by Deborah Harkness, I really recommend reading the series if you haven't. I have a really ugly digital clock on my bedside table, but I can't abide a clock that 'ticks', if anyone can recommend any pretty ones, please let me know.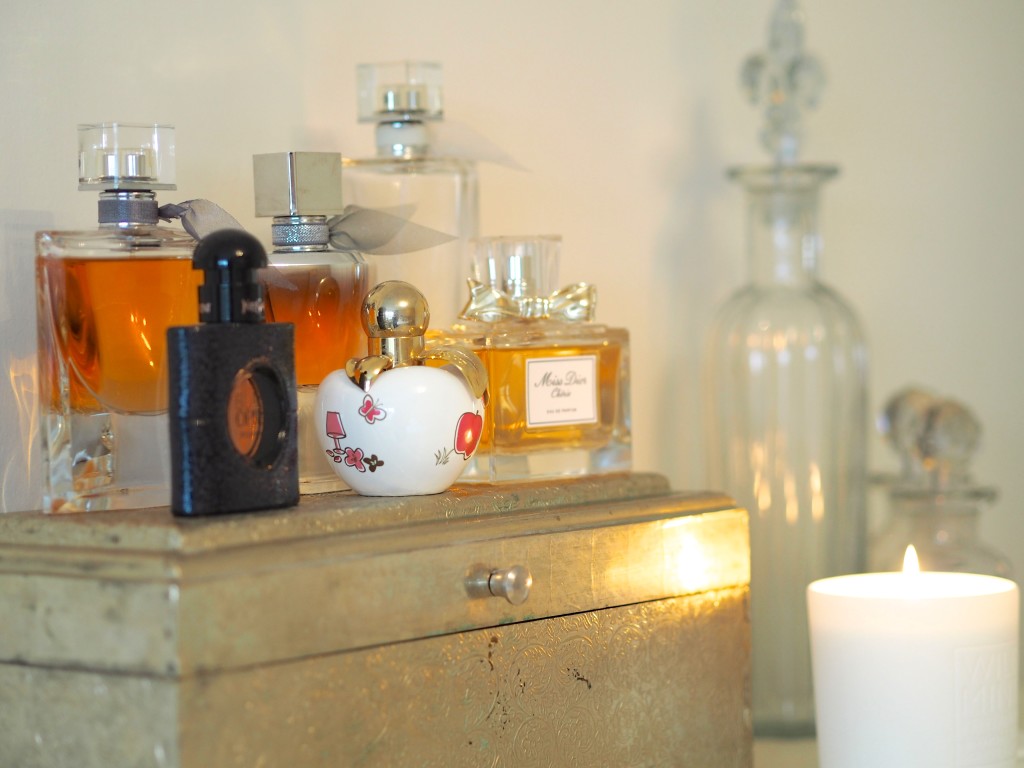 I keep most of my perfumes in my bedroom, especially the ones I use regularly, at the moment I'm loving La Vie Est Belle by Lancome, and have three different versions of it. I also adore the Peppermint and White Tea candle from The White Company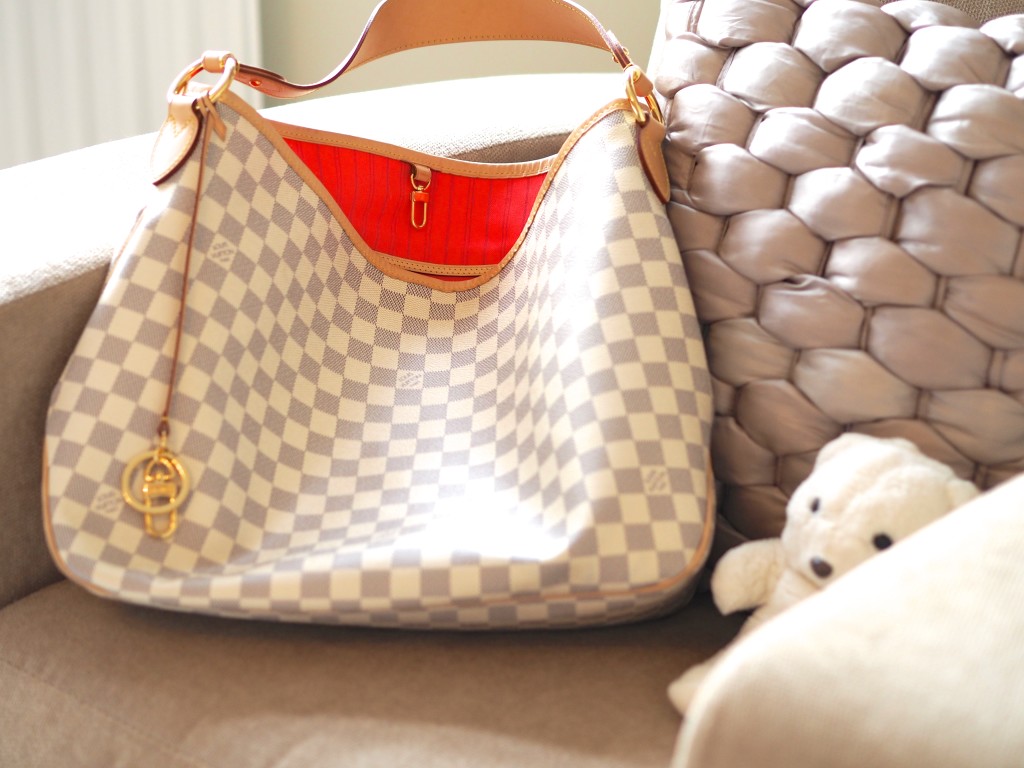 The chair in our room is usually home to my current choice of handbag, which was my Delightful MM when I took these pictures, as well as my teddy bear 'Whitey' that I've had since I was a baby.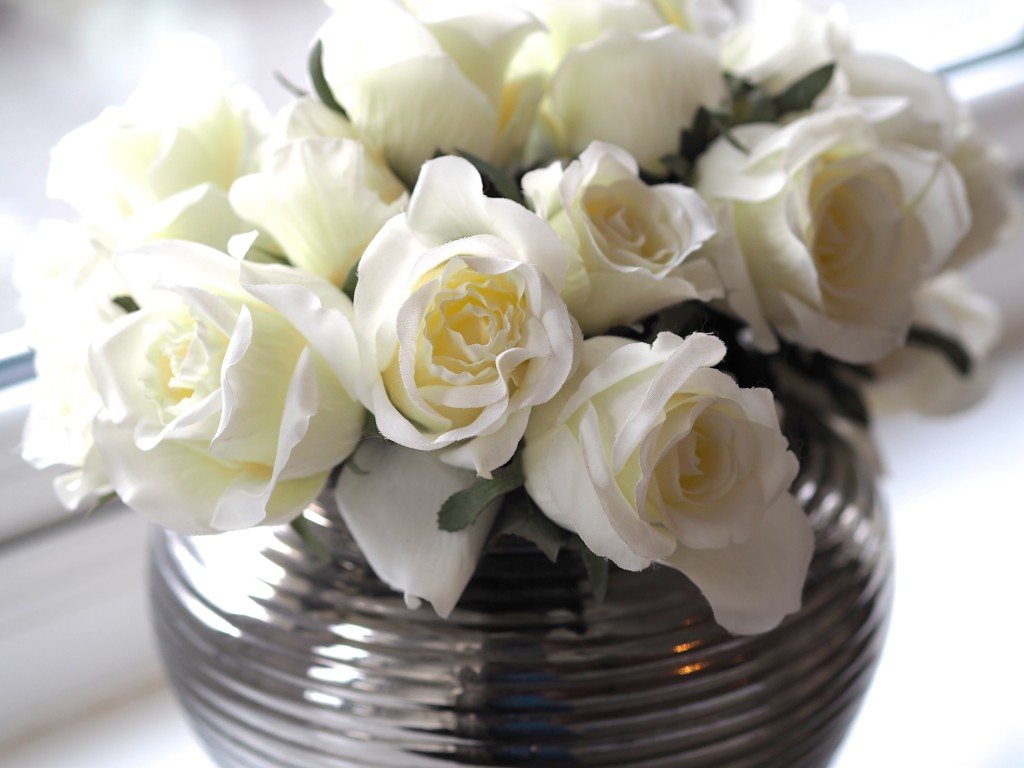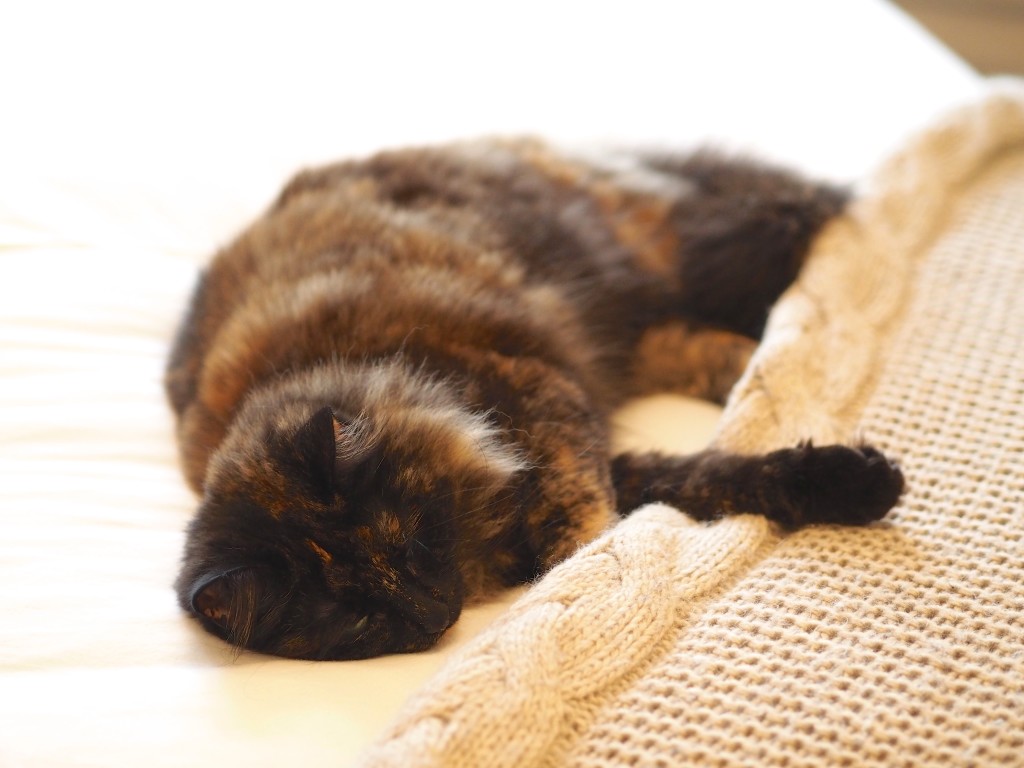 I think the biggest fan of our new mattress is Cassie, we frequently find her snoozing on the bed! Often on the sheets rather than the throw that's there to encourage her not to lie on the sheets! Our throws are from The White Company, we got these two years ago so they don't stock the same one, but similar here.
If any of you are after a new mattress, I'd 100% recommend Leesa, and I also have a £50 off code for you here; www.leesa.co.uk/bylaurenjane. The fact that the mattress was delivered straight to our door, inside a box, made the whole process so simple. To order, I used their website, and it was very quick and easy, the mattress arrived within 5 days and I received updates on my order throughout.
Thank you again to Leesa* for this mattress, it's perfect!
Lauren xx