LVL Lashes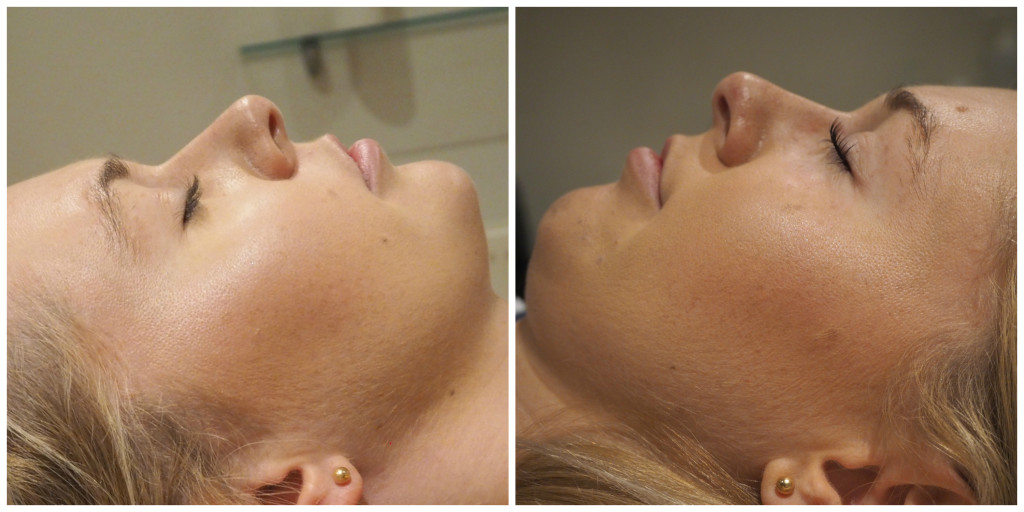 Around four weeks ago, I had my very first Nouveau Lashes treatment; LVL Enhance, which I was offered as part of the #LashGang. LVL stands for Length Volume Lift and differs from regular lash treatments which curl the lash, whereas this treatment straightens the lashes from the root. I've had a regular lash perm and tint, which I didn't think much of, but I had an open mind for this treatment.
The Treatment
I went to the salon for a patch test a few days before, which included a test for the three different products, as well as the tape that would be used, thankfully I had no adverse reaction so was fine to go ahead with the treatment (please never agree to a treatment that you haven't had a patch test for!). When I went back for my treatment, I was met by the lovely Harriet who talked me through the different stages of the treatment, answered all of my questions and put me at ease.
In the first stage of the treatment your lashes are combed back and stuck onto shields; there are three different sizes, small, medium and large. The smaller the shield, the tighter the lift, therefore Harriet advised I go for medium as my lashes are naturally quite long, and they may annoy me by touching the back of my eyelids when lifted. I took her advice and went for medium. The next step is for the lifting balm to be applied, followed by volumising fix and finally the tint is applied.
Harriet removed all of the products then showed me the results, I was in shock; they were incredible. My eyes looked larger and wider and I looked much more awake, the effect was immediately visible and I was so impressed.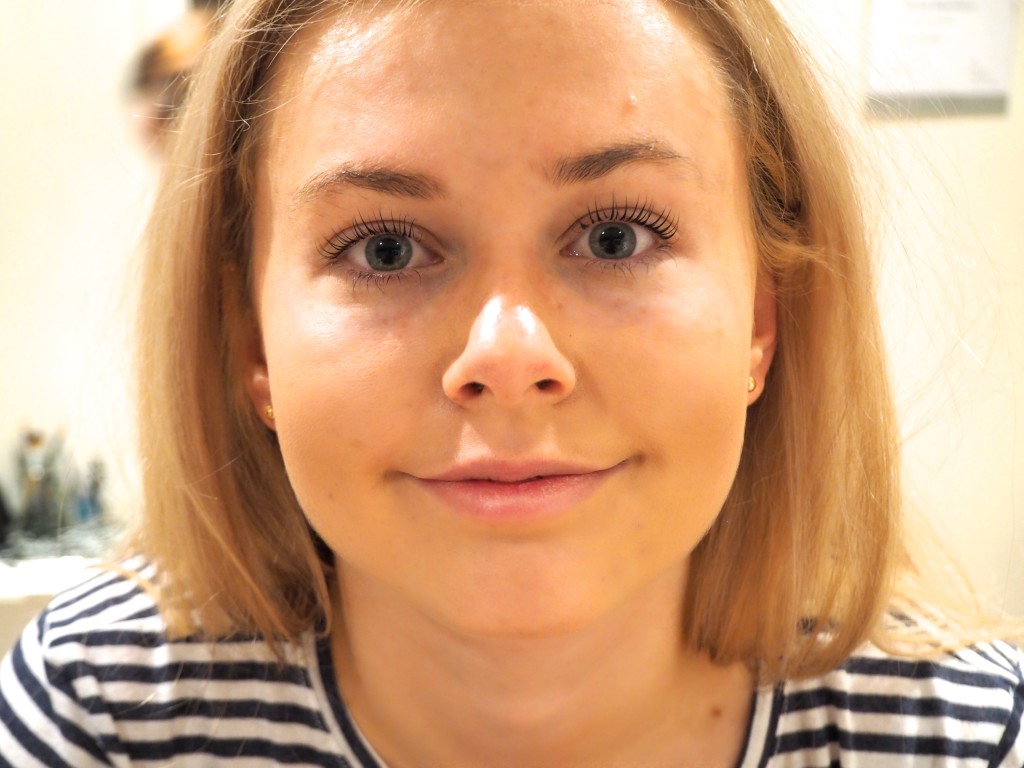 Four Weeks Post Treatment
For the last three and a half weeks I haven't worn any mascara, there has been no need. This has sped up my morning routine as I haven't applied any eye makeup. I decided to try some mascara over the last couple of days and again I was so impressed by the results. I don't usually curl my lashes unless I'm wearing strip lashes either, but even my mediocre mascara made it look as though I had.
This treatment will be perfect for me once hay fever season kicks in, as I always feel that the pollen sticks to my lashes and makes the symptoms so much worse. It's also made me feel a little better about myself first thing on a morning, as even if I'm sleepy or had one too many, I look bright and awake.
I've had so many compliments as well, from my optician to the girl on the MAC counter, I can't recommend the treatment enough and will definitely be getting it done again once the effects wear off. In the interest of being open and honest with you, I feel I need to mention a downside, the only thing I have had any issue with, is getting strip lashes on behind the lashes as they're simply so well lifted! To be fair though, I don't need to wear strip lashes!!
LVL YouTube Video
If you want to see the full LVL treatment, watch my YouTube video which gives you a whistle stop tour of the treatment.
Lauren xx