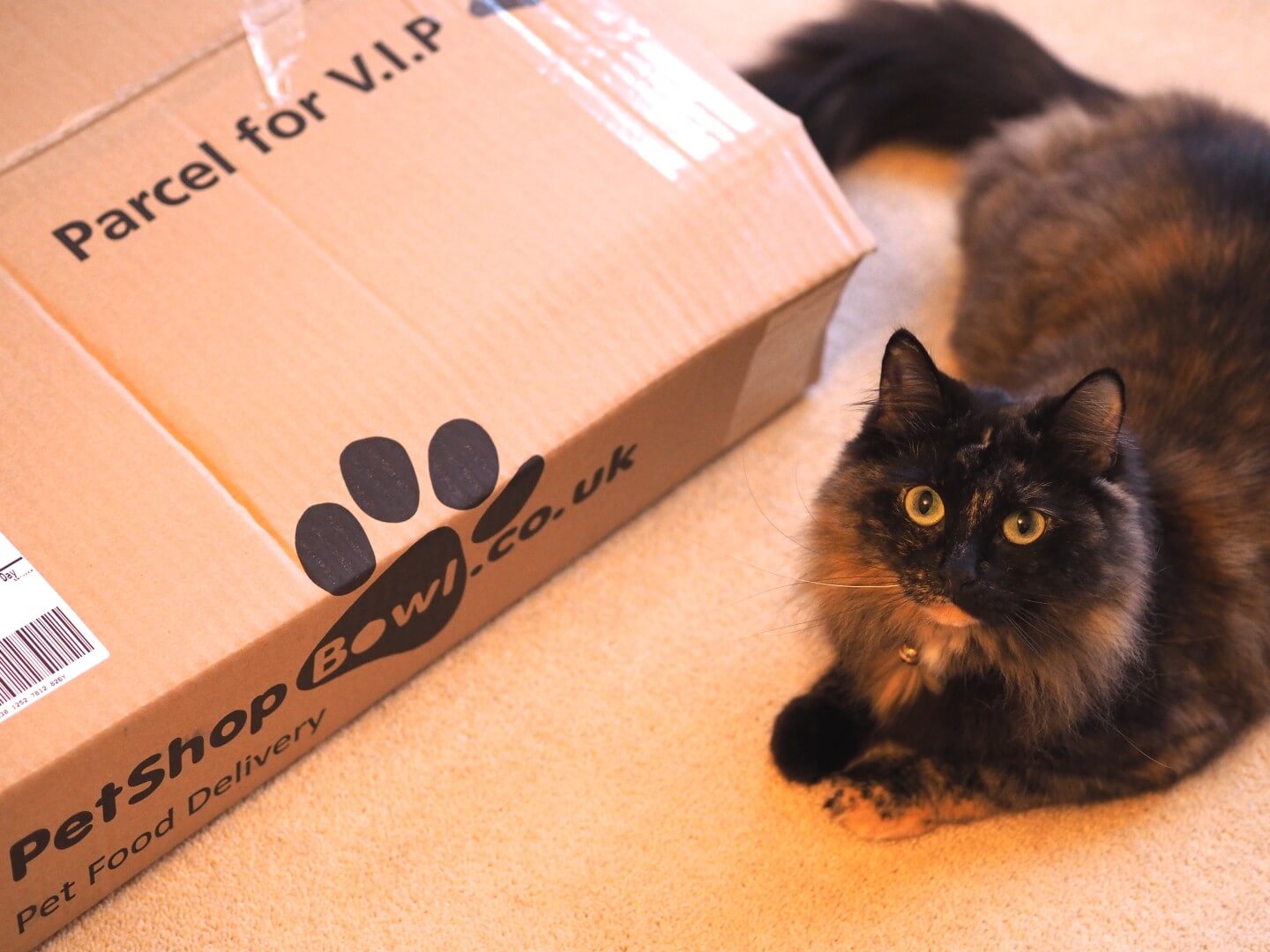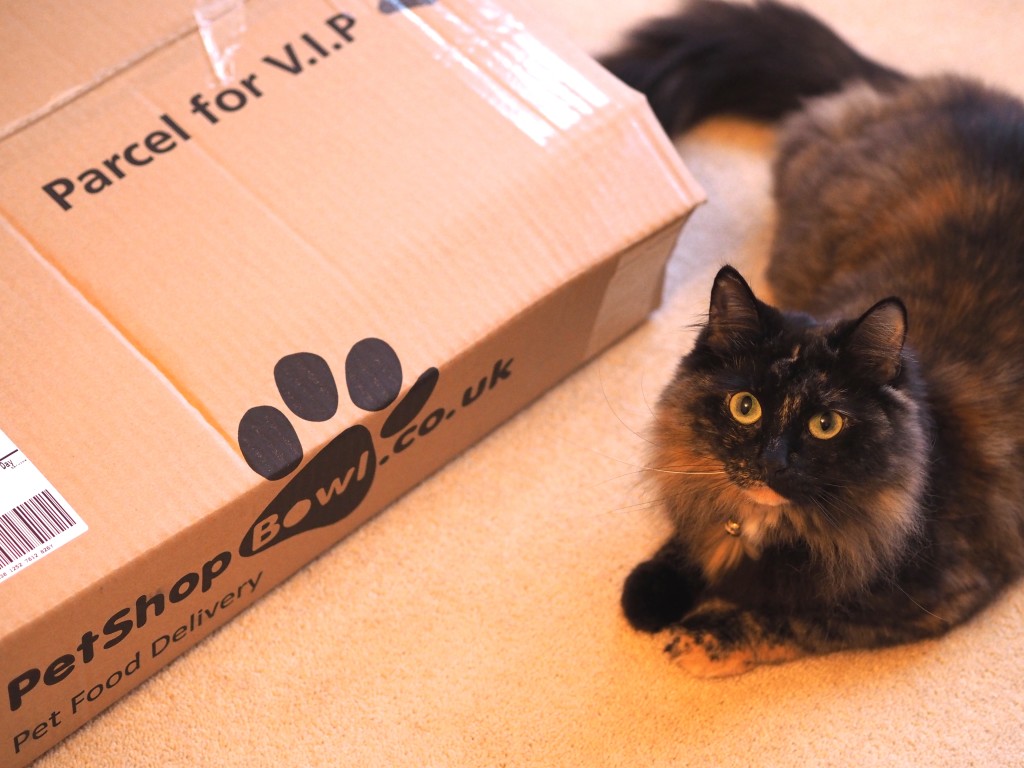 Cassie, Toffee and Fudge received some extra special mail recently, from the lovely folks at petshop.co.uk*. We love our pets and want to give them the best foods possible, therefore Cassie has been on Science Plan since we adopted her, and Toffee and Fudge munch through the Burgees range of pellets and hay.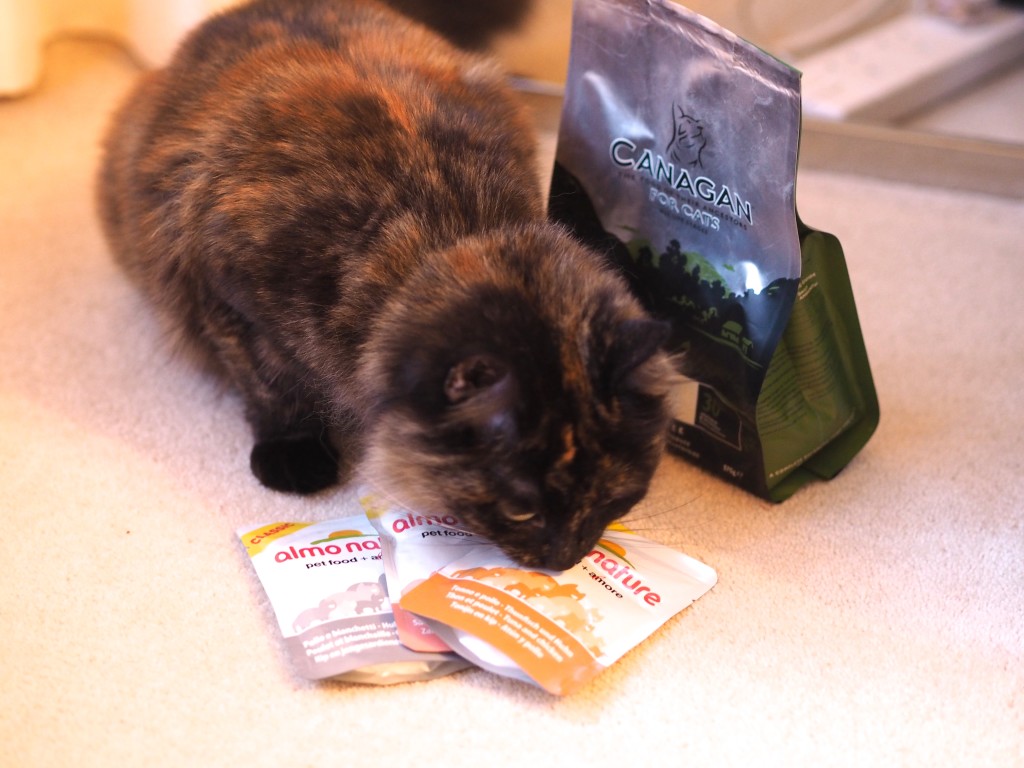 Miss Cassie Cat can be a little fussy; she has one pouch per day and a full bowl of biscuits, when we've tried her with alternative/cheaper brands of pouches, she has either turned her nose up at them, or had a poorly tummy as a result. Cassie received 3 pouches of Almo-Nature and a bag of Canagan chicken biscuits. As soon as we opened the box, she was rubbing her chin on the pouches and trying to get into them, which is odd considering they'd been delivered in a large box, which is usually deemed better than contents by cats! As she was so excited, we decided to treat her to a pouch straight away, I was very impressed with the Salmon and Pumpkin contents as you could see that it actually contained fish, interestingly, the food is suitable for human consumption. Cassie wolfed it down and enjoyed every mouthful, so much so, she was pretty offended the next morning when my other half gave her the regular Science Plan pouch!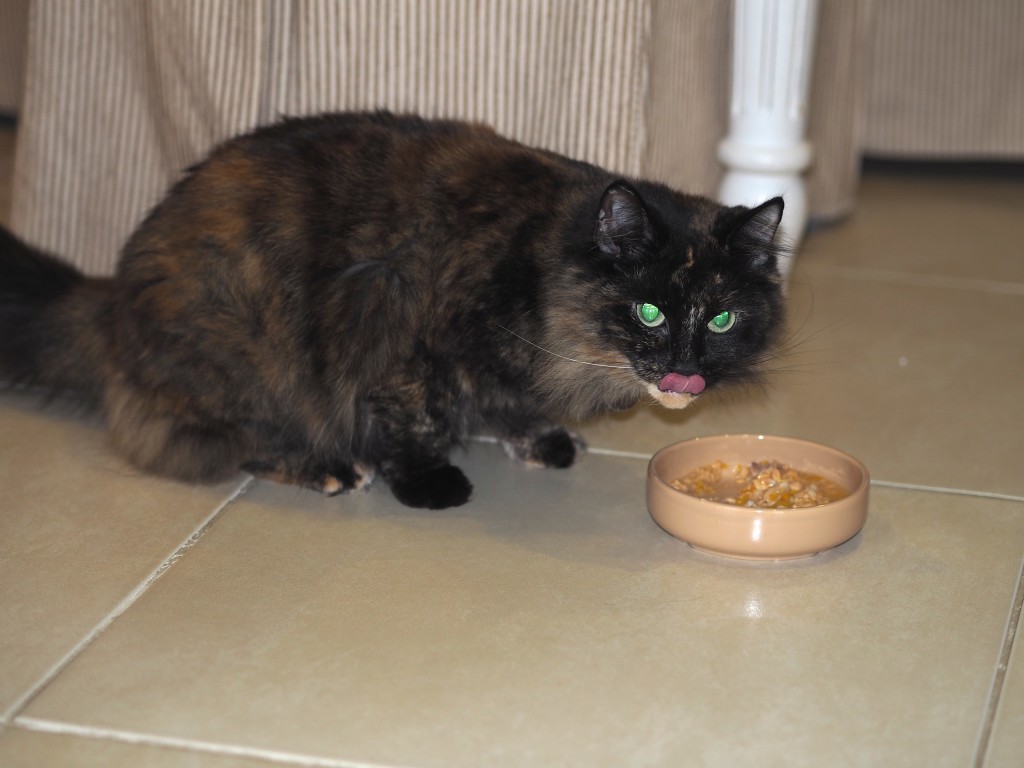 I gave it a few days before trying her with the Canagan, just to make sure her tummy was OK with the Almo-Nature, which it was, but when I gave her some out of my hands, she took them as if they were her favourite thing in the world; Dreamies. We gave her a full bowl, alongside her regular dry food and she has definitely been snacking on them, just not as much as her regular biscuits.
Toffee and Fudge are huge fans of dandelions so I can't wait to try them with this version of Burgees hay, in the summer I collect dandelions whenever I'm out to take home for them, so this is a perfect substitute when they're not freely available. Hay should be a main staple of a rabbit's diet; it's good for their health, as well as keeping their teeth short due to the chewing motion (they chew side to side). I'm looking forward to trying them with this when their current bale runs out!
Pet food can be heavy and large to carry from shops, so having it delivered to the door would make a big difference. I think I will definitely purchase some of the Almo-Nature pouches for Cassie as she thoroughly enjoyed them, and look through the site for more options for the bunnies.
Do you get your pet food online? What food's are your pets favourites?
Lauren xx