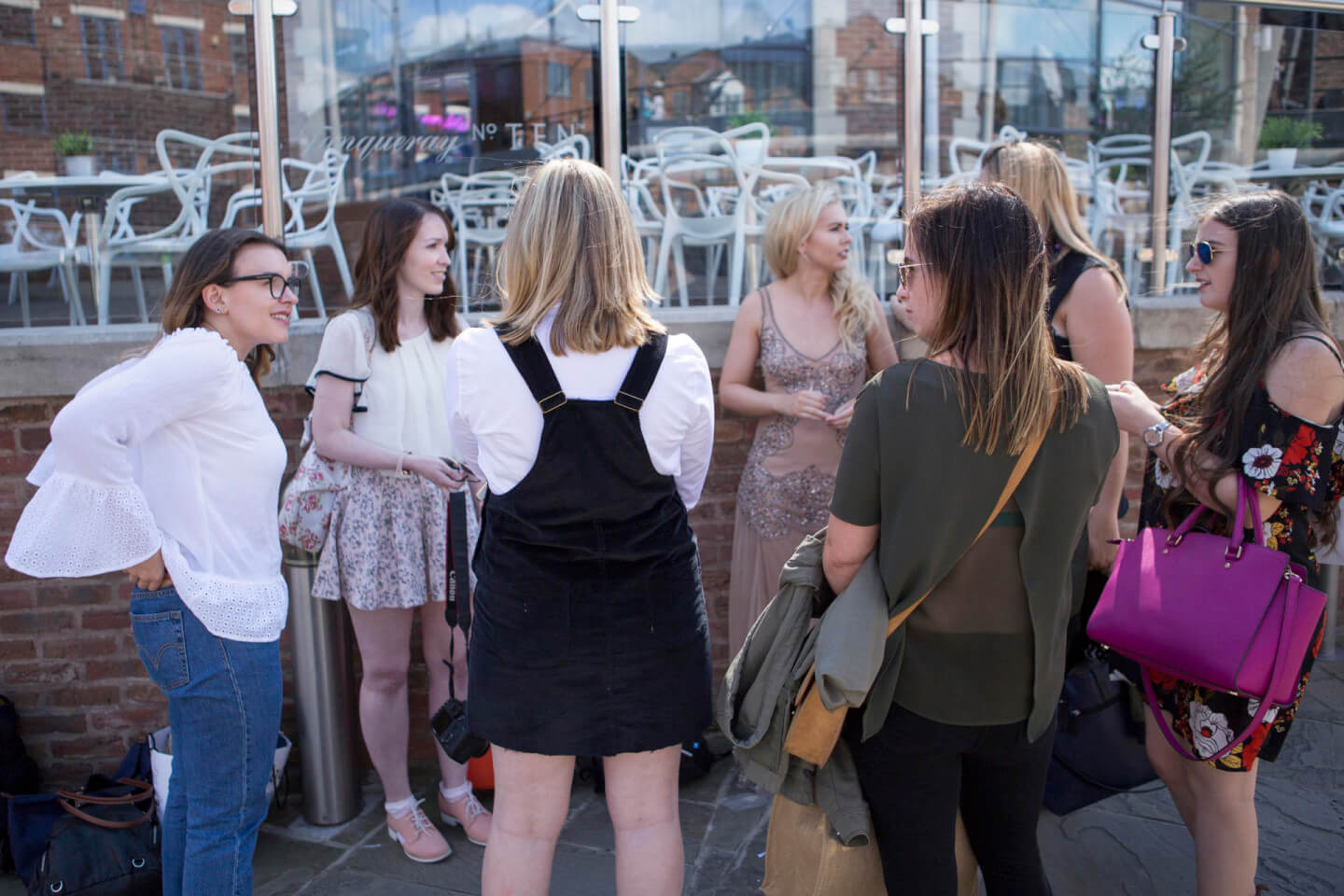 In my recent post about supporting other bloggers, I mentioned that I have met a group of incredible female bloggers in Leeds, whom I now consider great friends. There is nothing better than spending a Saturday afternoon with these girls shooting blog photos, or attending events together, or even just chatting on Twitter & Instagram. These girls deserve some love and I wanted to share their blogs with you, so you can enjoy their content too! I've met so many wonderful bloggers in Leeds I'll most likely do another post soon, but I spent last Saturday with these five wonderful ladies, so I'm sharing my love for them first.
My Blogger Friends
Lucy – Lucy Loves
Laura – A Forte For Fashion
Bee – Queen Beady
Caroline – Caroline Elgey White
Rachel – Rachel Nicole
I managed to capture some behind the scenes pictures from our get together last weekend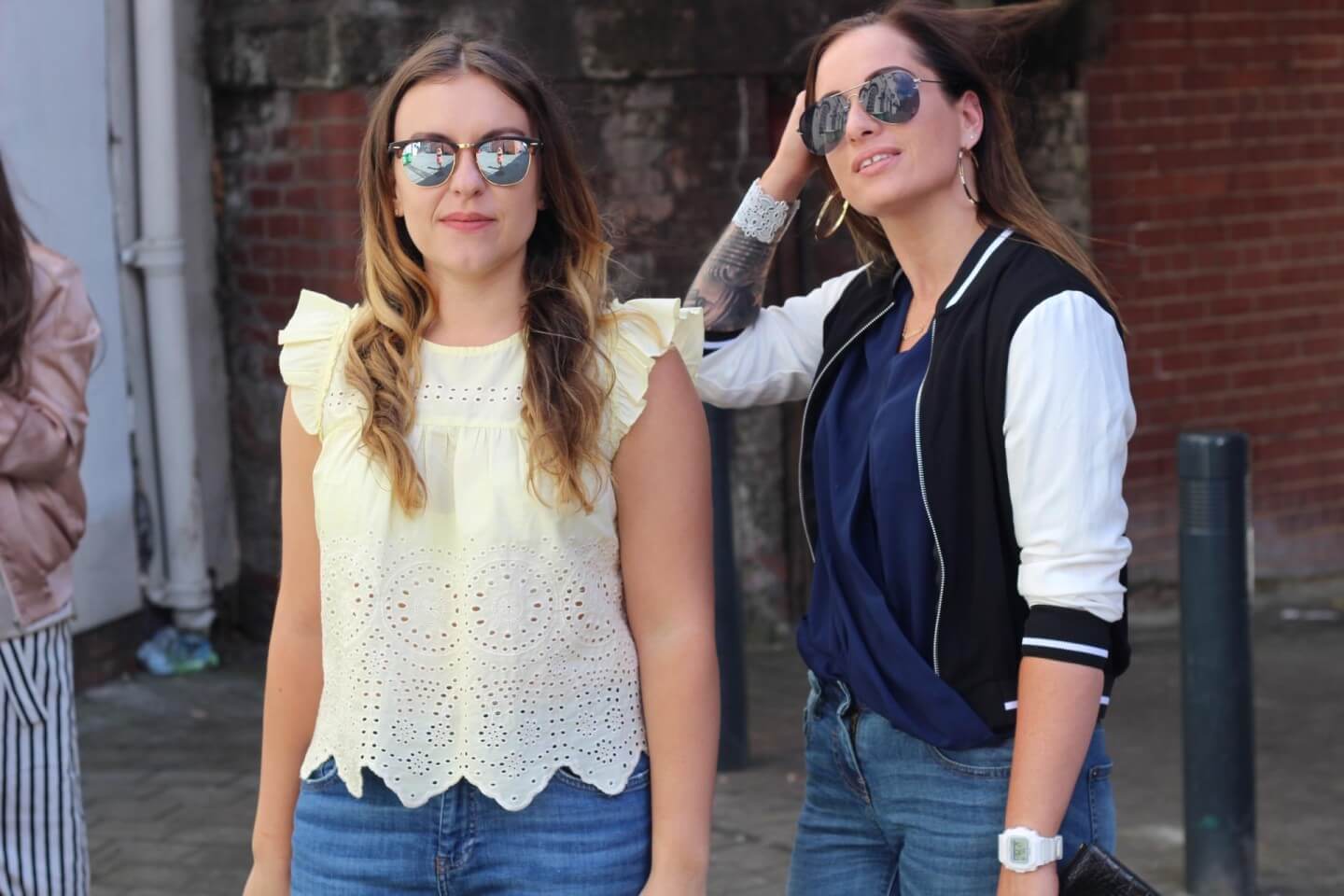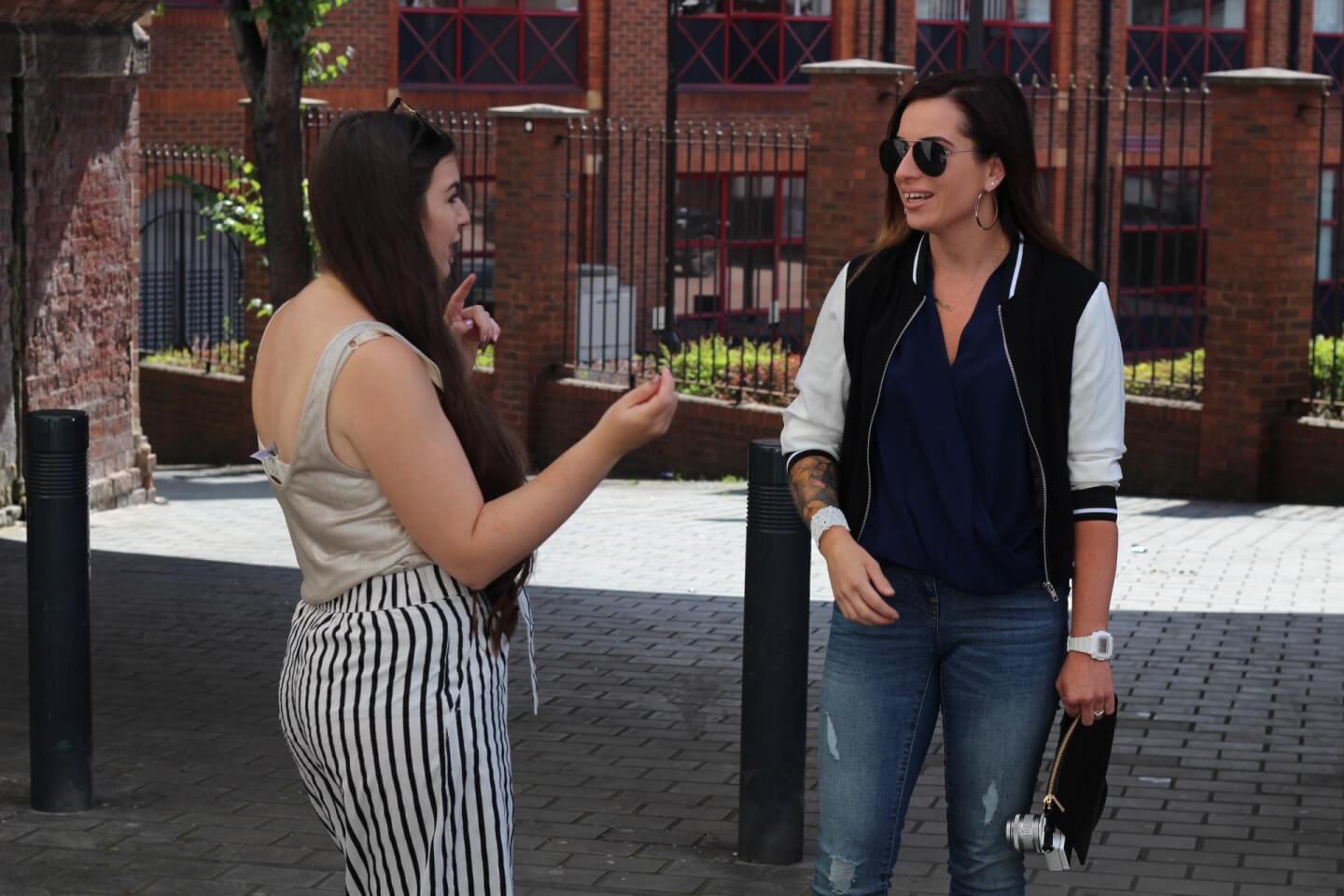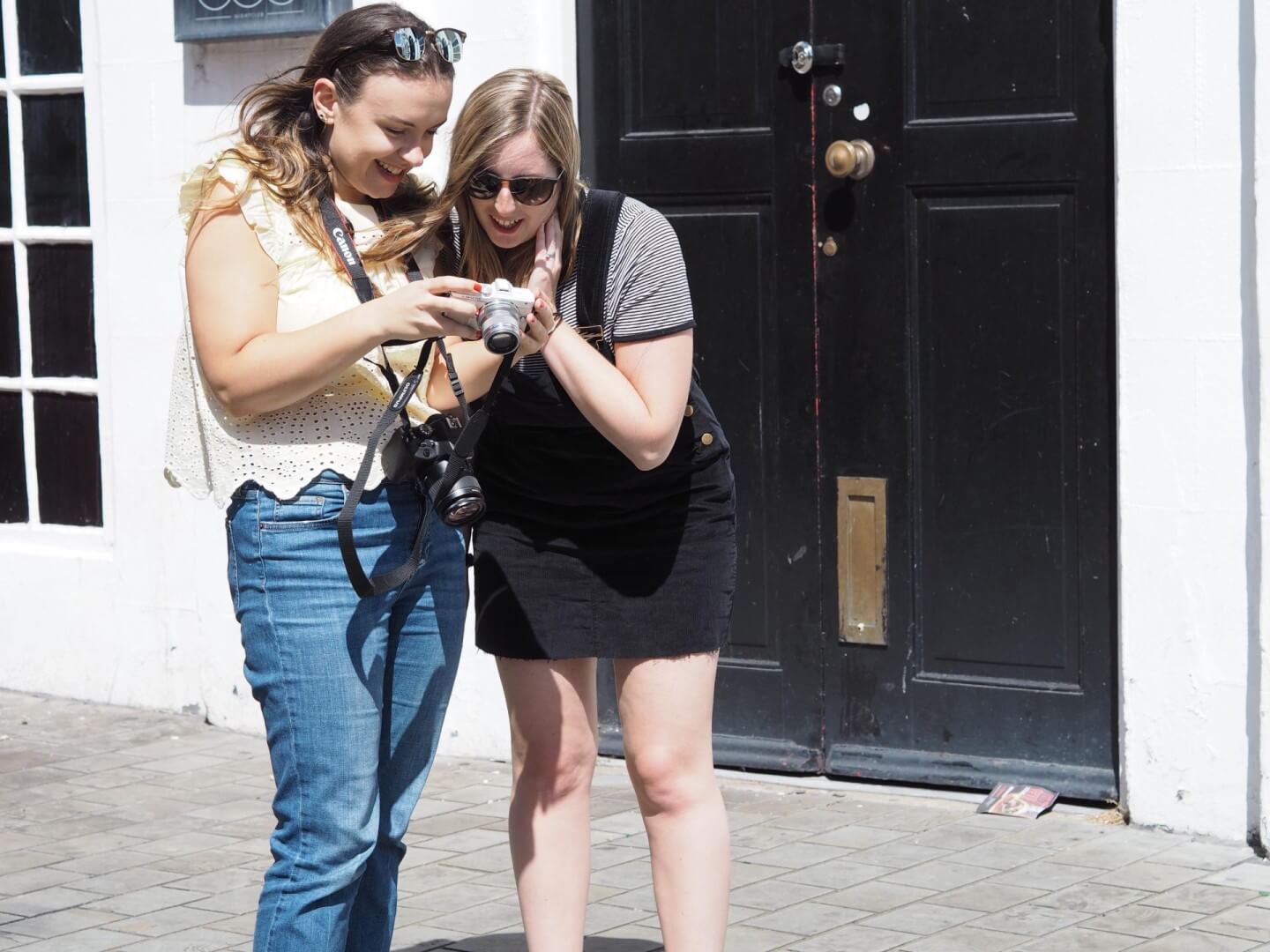 And thanks to Ben for these beauties, I'd love to know what Lucy and I were discussing!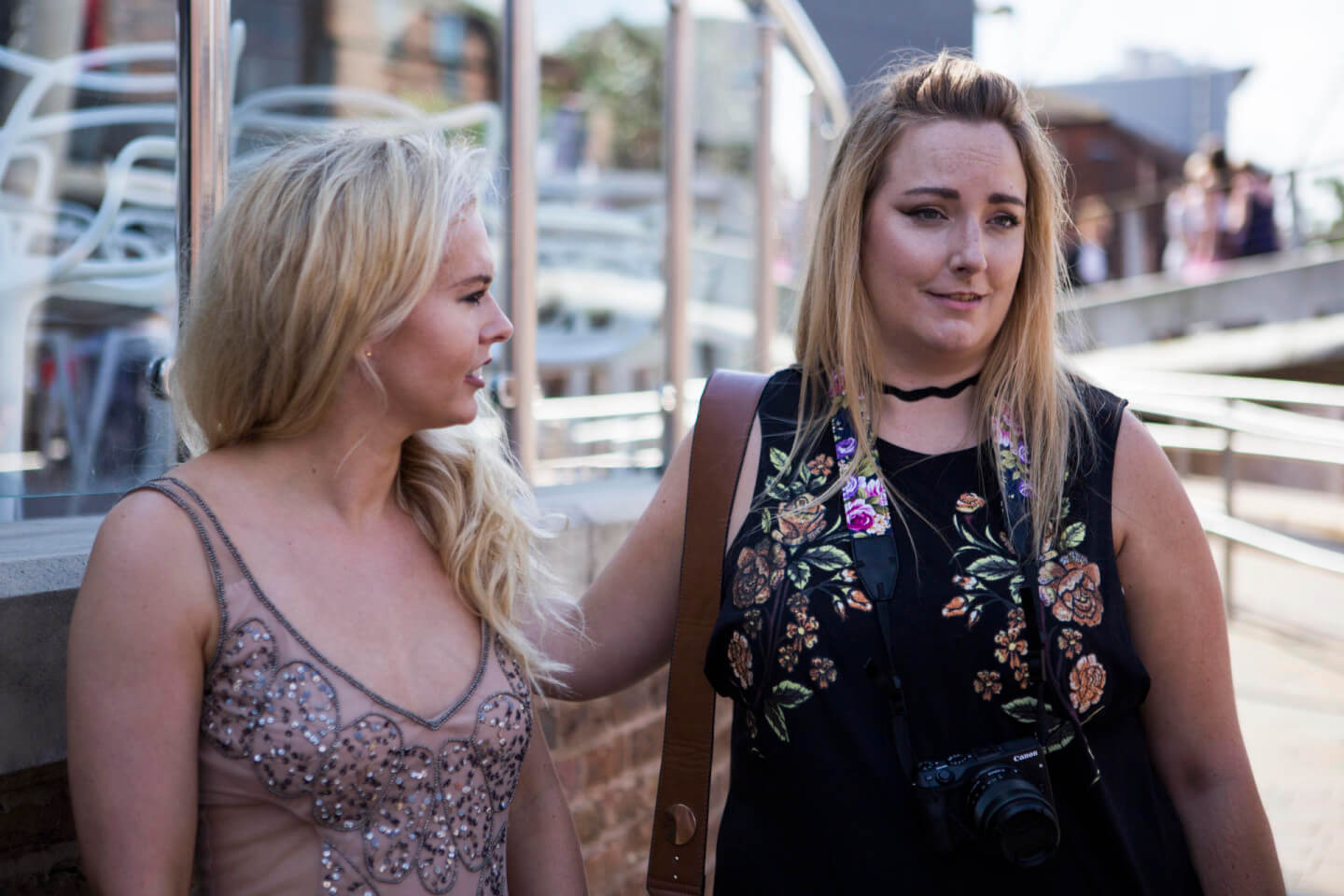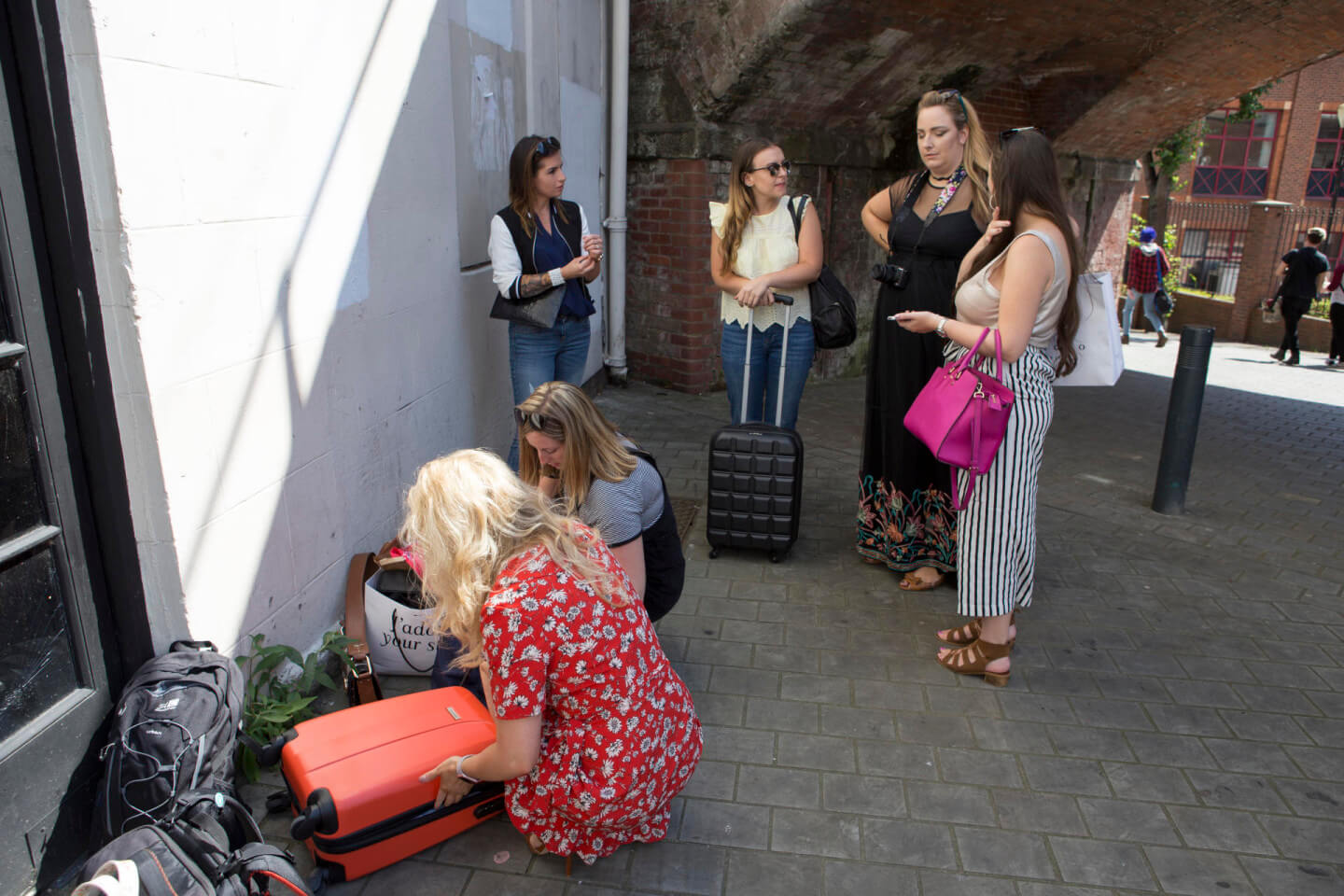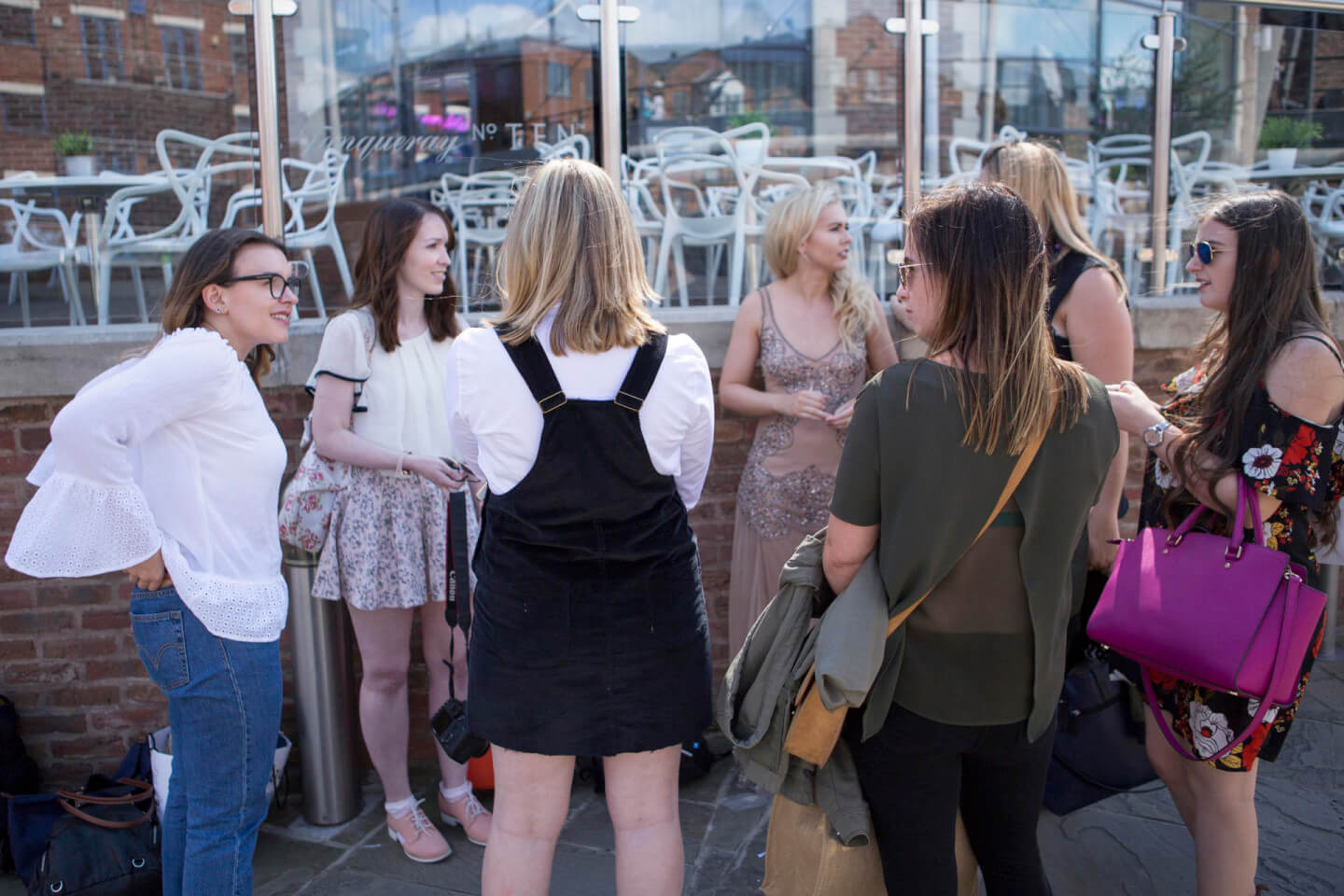 I'd spoken with most of these girls online prior to meeting them in person, and sometimes I find that more intimidating, in the sense of, "will they like real world me, rather than my 140 character Twitter me", rather than when you just bump into someone for the first time in person. All of these girls are down to Earth and inspiring women, who create amazing regular content despite only Rachel being a full time blogger, and Caroline being a mum.
Each of us have our own styles in terms of fashion and blog content, which is another reason I think we get on so well. Make sure you go and check out each of their blogs, the pictures above will give you a sneaky peak of some of their most recent posts.
Blogging brings so many of us together, even if it isn't in person, but through taking part in Twitter chats, regularly commenting on posts of your favourite bloggers and attending blogger events.
Have you made some good friends through blogging?
Lauren xx