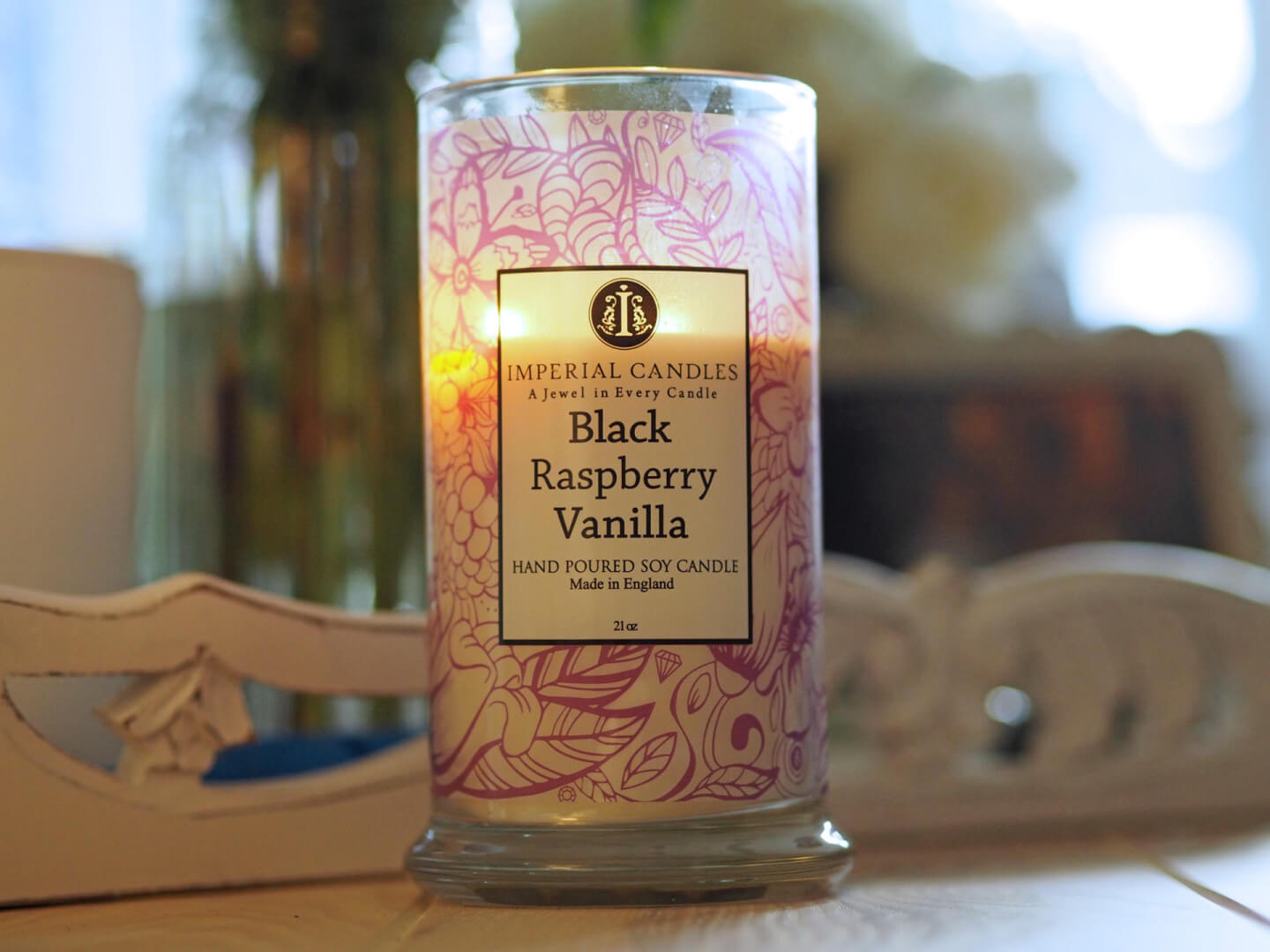 I have candles burning at home very single evening after work, and often during the day at the weekend. I love the scent as well as the ambience they bring to a room, and my house is covered in them. I much prefer the scent of a candle to air fresheners, so they're especially good after an evening of cooking. Candles aren't always cheap, so I often receive them as gifts and always greatly appreciate them, so what could be better than a candle that has an extra surprise within it? Imperial Candles* have a hidden jewel within each of their candles, either a necklace or a ring. You needn't worry about sizing either, as if you opt for one of the ring Imperial Candles, you can choose the ring size when you order your candle.
There is an impressive selection of delicious sounding scents, and I picked Black Raspberry Vanilla. When the candle arrived I was surprised at how large and heavy it was. As soon as I removed the lid, the air was filled with fragrance, despite not even burning the candle, something I really like in a candle.
Imperial Candles are hand poured and made in the UK. The candles are made from 100% natural soy wax and blended with fragrance oil. The wicks are made from cotton therefore you always get a clean burn.
Obviously I was excited to see which hidden jewel was inside my Imperial Candle, so I had been burning it every evening. The candle is heavily scented and it doesn't take long for the whole room to be filled with fragrance. I had been willing the candle to burn quickly in order to find my jewel, however it took about 15 hours of burning before I actually got to my hidden jewel. This makes the candle good value for money as it is long lasting, however, it didn't do much for my lack of patience when it comes to surprises!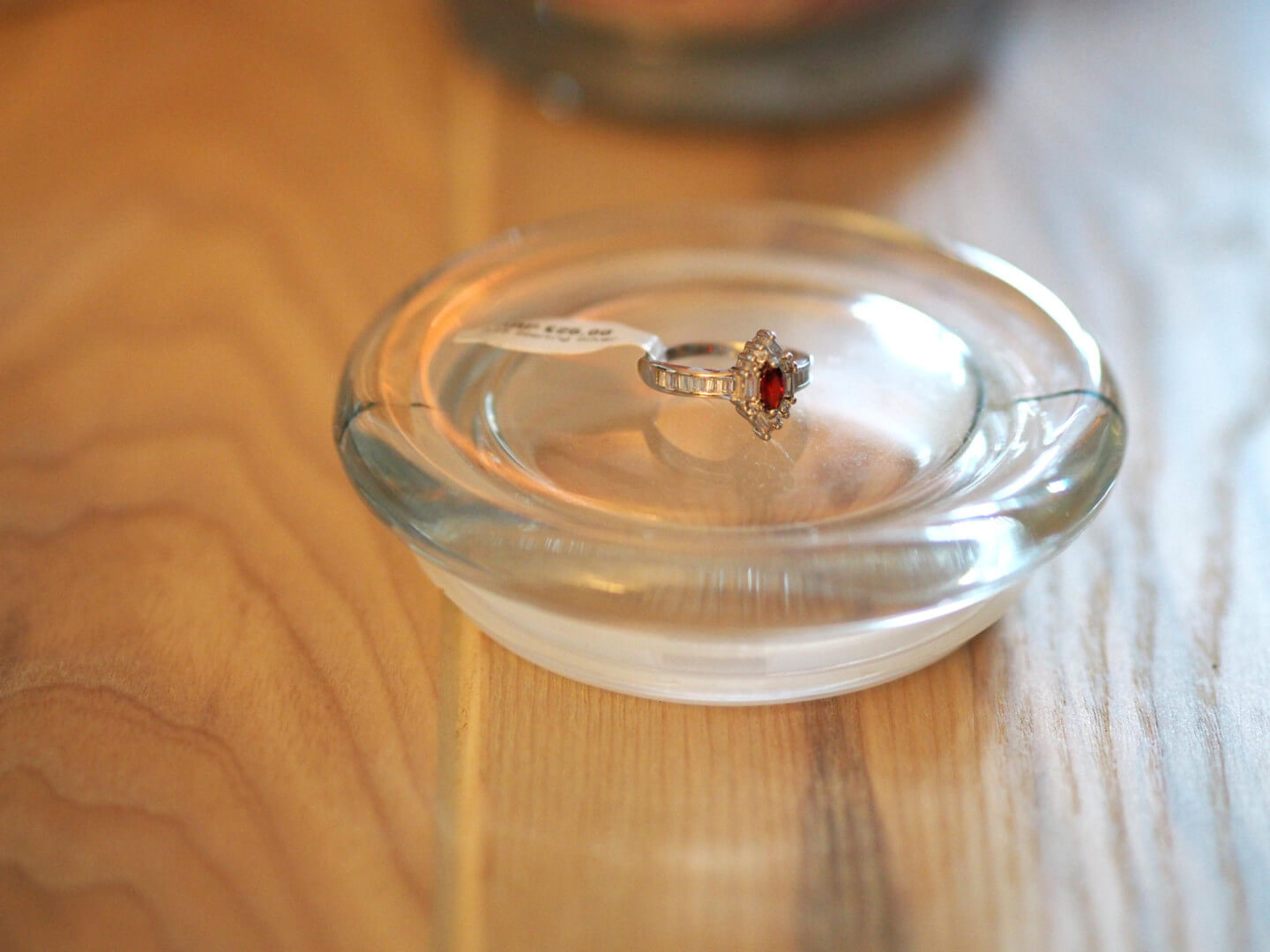 My candle had a ring hidden inside it, sterling silver with one red stone in the centre and clear stones at either side. Each piece of jewellery has an RRP and my ring was £25. The candles are priced at £29.99, however you're guaranteed to receive a piece of jewellery with an RRP between £10-£2000, which to me makes it well worth the money.
Do you love candles? Would you buy an Imperial Candle?
Lauren xx
*I was sent this product for review however all views are my own