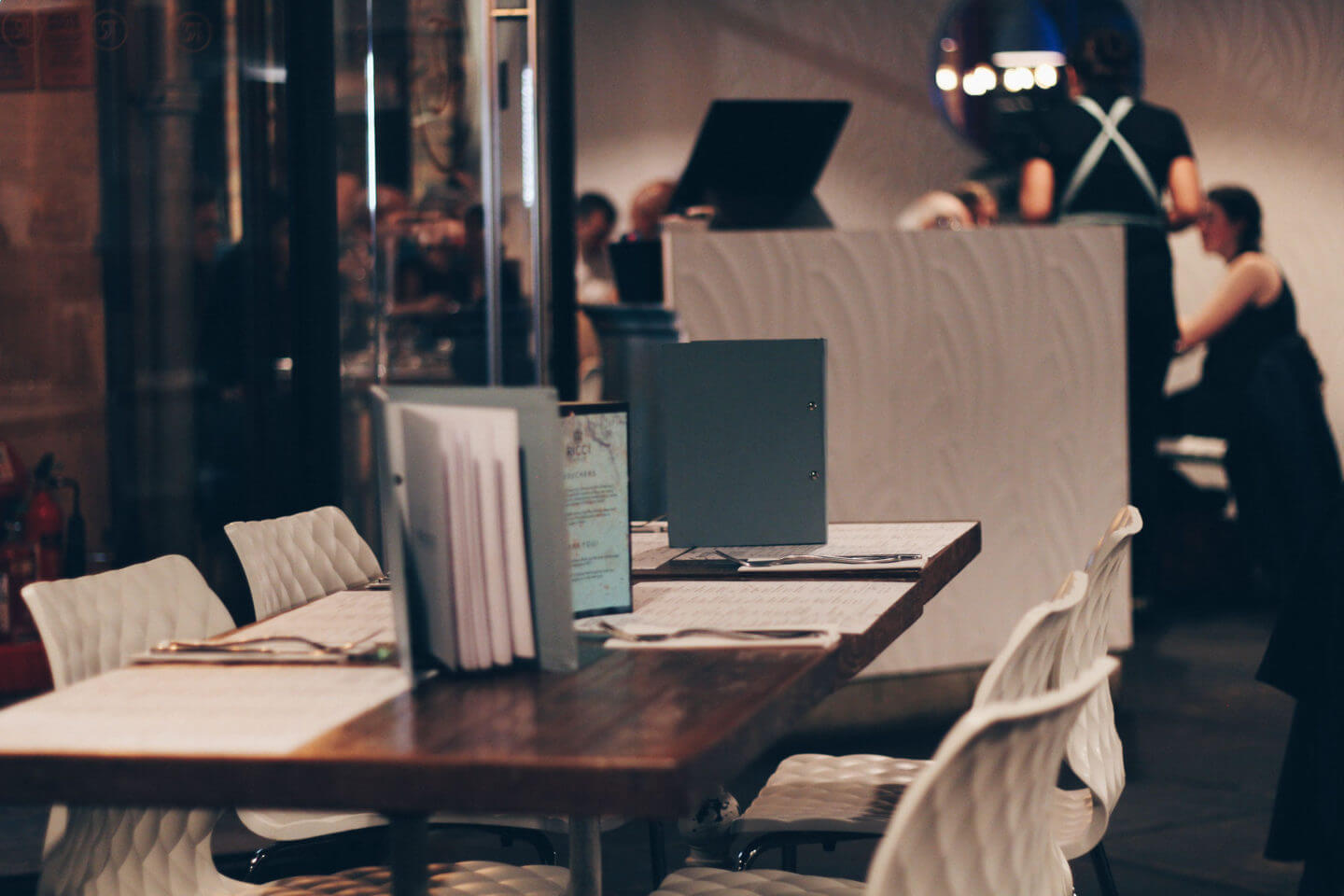 Ricci's Tapas & Cichetti is now open in Leeds. They have my favourite beer; Estrella and my favourite gin; Gin Mare, so when I was invited along to review the restaurant, I couldn't wait. I'd spoken with a few people who had visited Ricci's Place in Halifax and gave high praise, so I was expecting a delicious evening.
Ricci's Tapas & Cicchetti
The restaurant can be found on Infirmary Street in Leeds and has a real industrial feel to it. An exclusive cocktail bar, 53 Degrees North is next door, and there is even a secret basement gin bar, The Vault under both venues. We had the menu explained to us, in that we were recommended to choose 2-3 plates each, and that they would be served traditional tapas style, therefore as soon as the food was ready, it would arrive.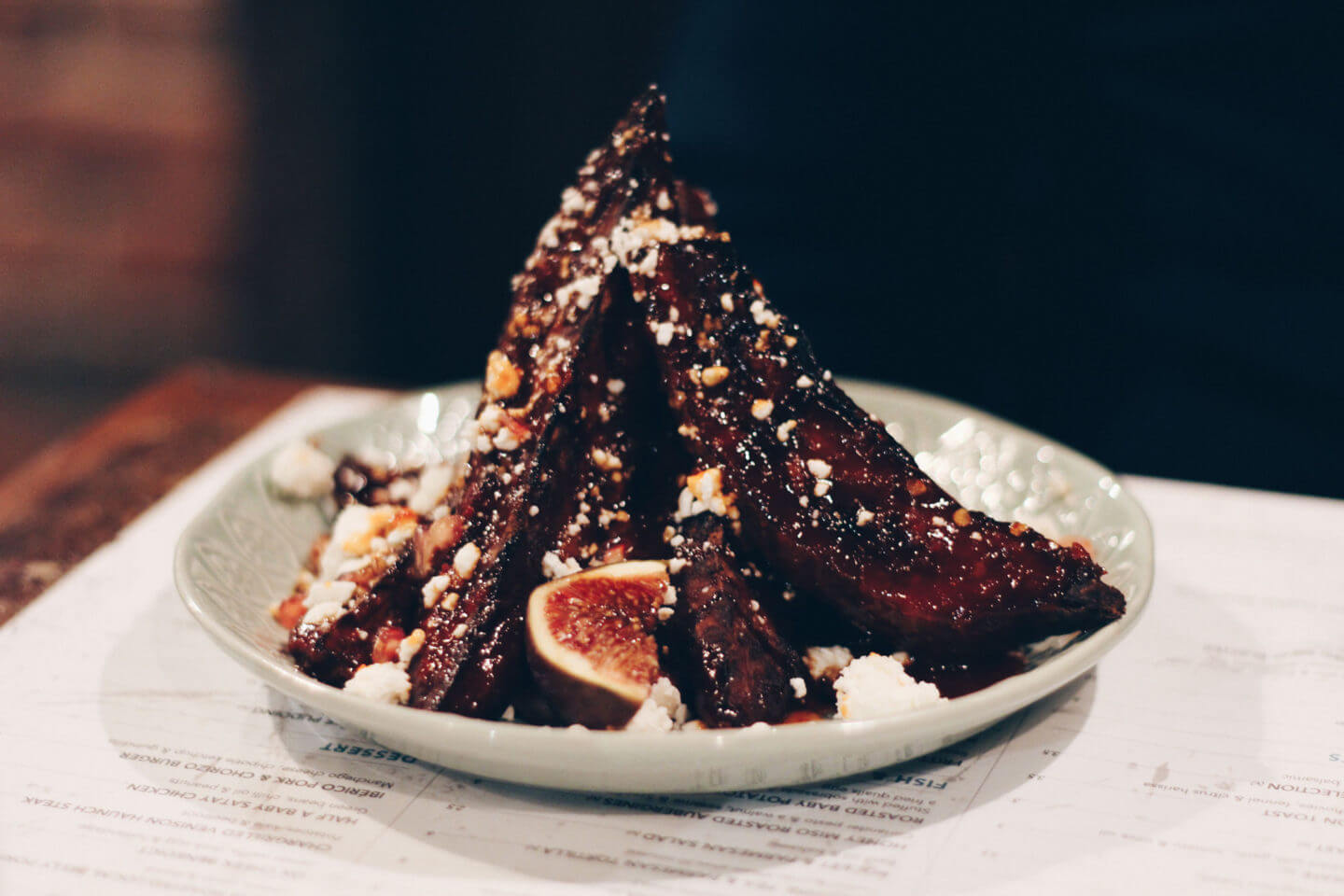 Andrew and I have pretty similar tastes when it comes to food, so we picked six plates to share. The first dish to arrive were the sweet potatoes with goats cheese and they were incredible. We also picked the meat platter for two as well as the cheese platter for two. The meat platter arrived quickly; some of the meats were a bit spicy for me, but Andrew thoroughly enjoyed enjoyed them.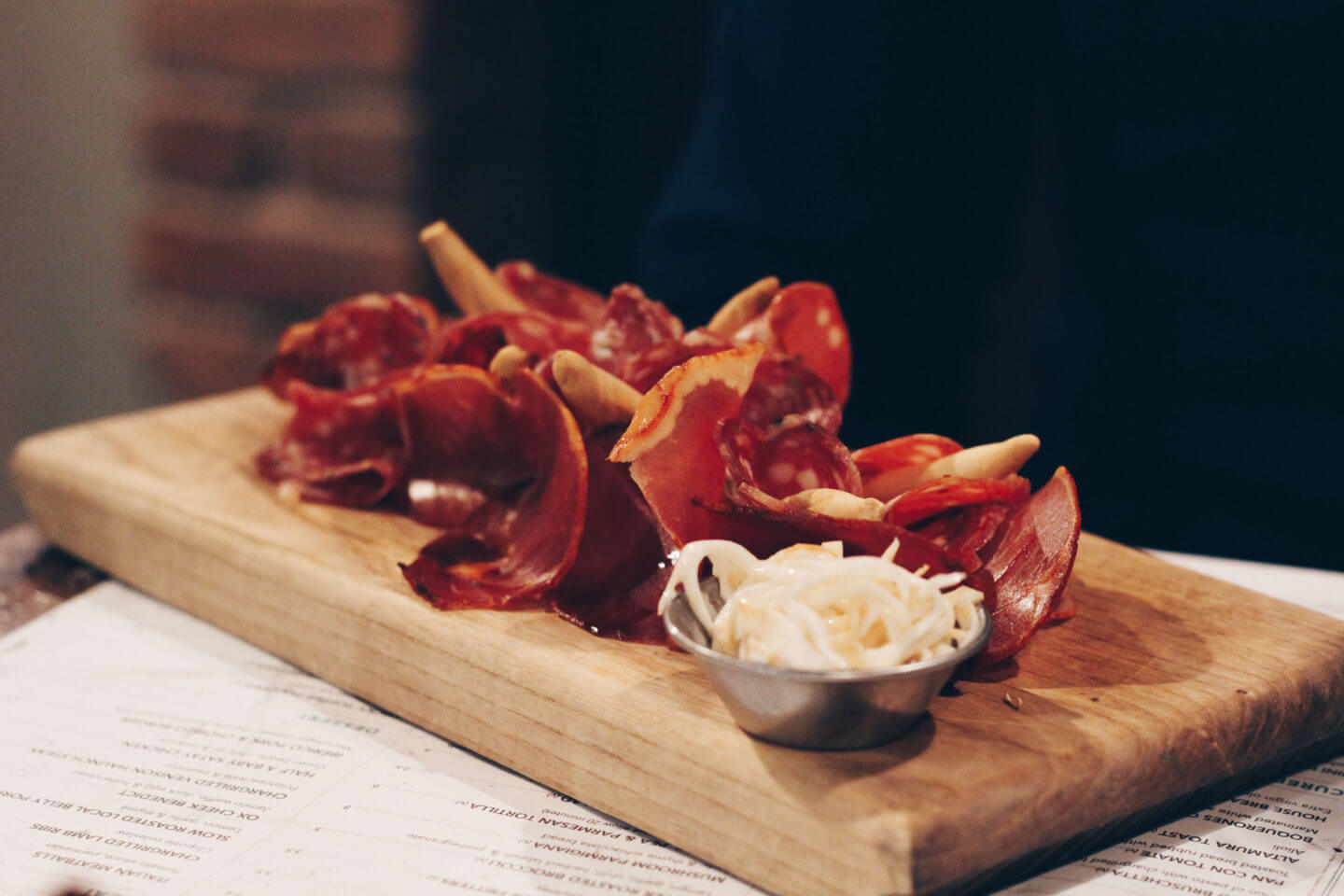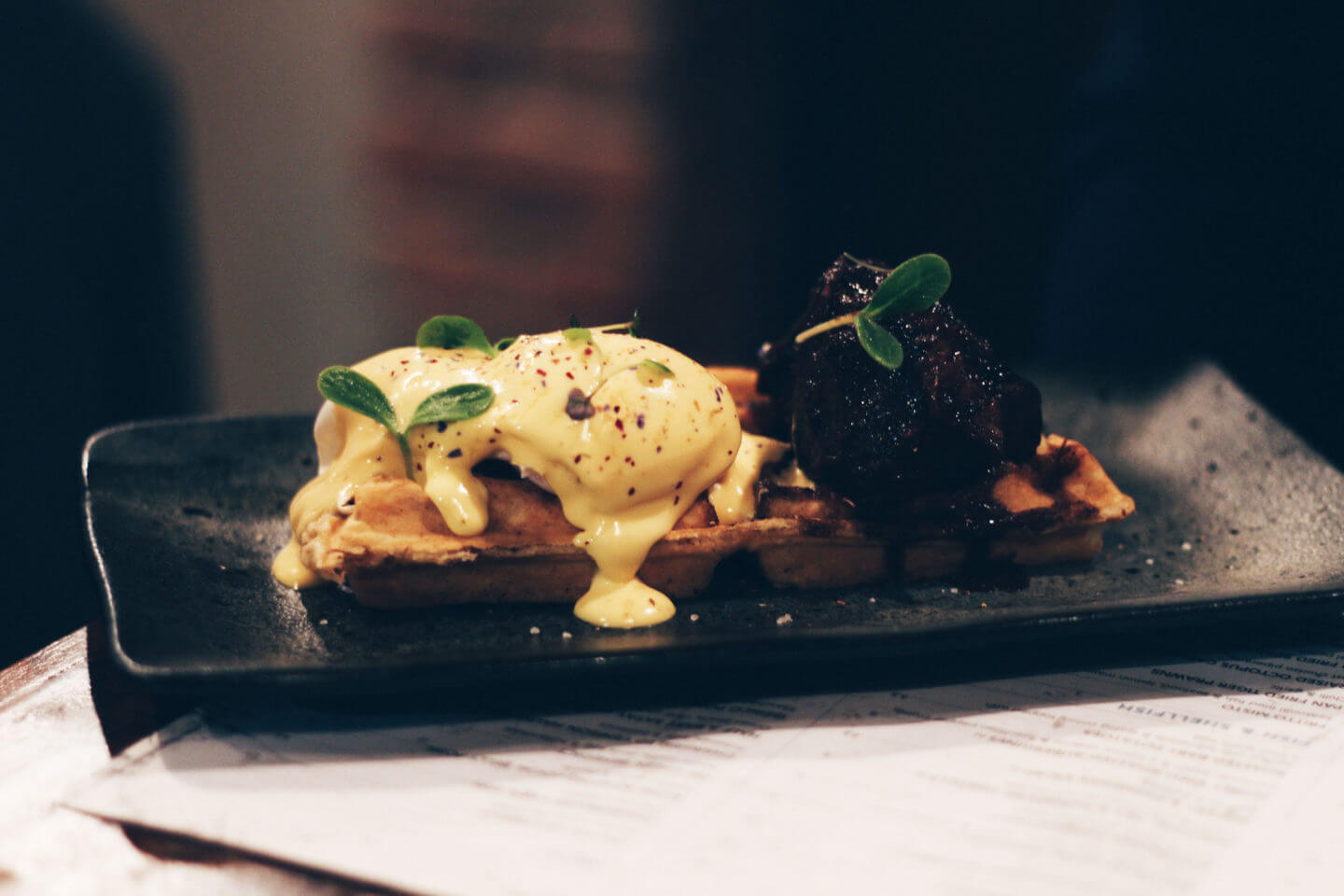 My favourite dish was definitely the Ox cheek, served with a poached egg and hollandaise sauce on a waffle. It was amazing and I definitely recommend trying it if you visit. The meat was so tender it was melt in the mouth and the poached egg had the satisfying 'pop' of the perfectly cooked poached egg.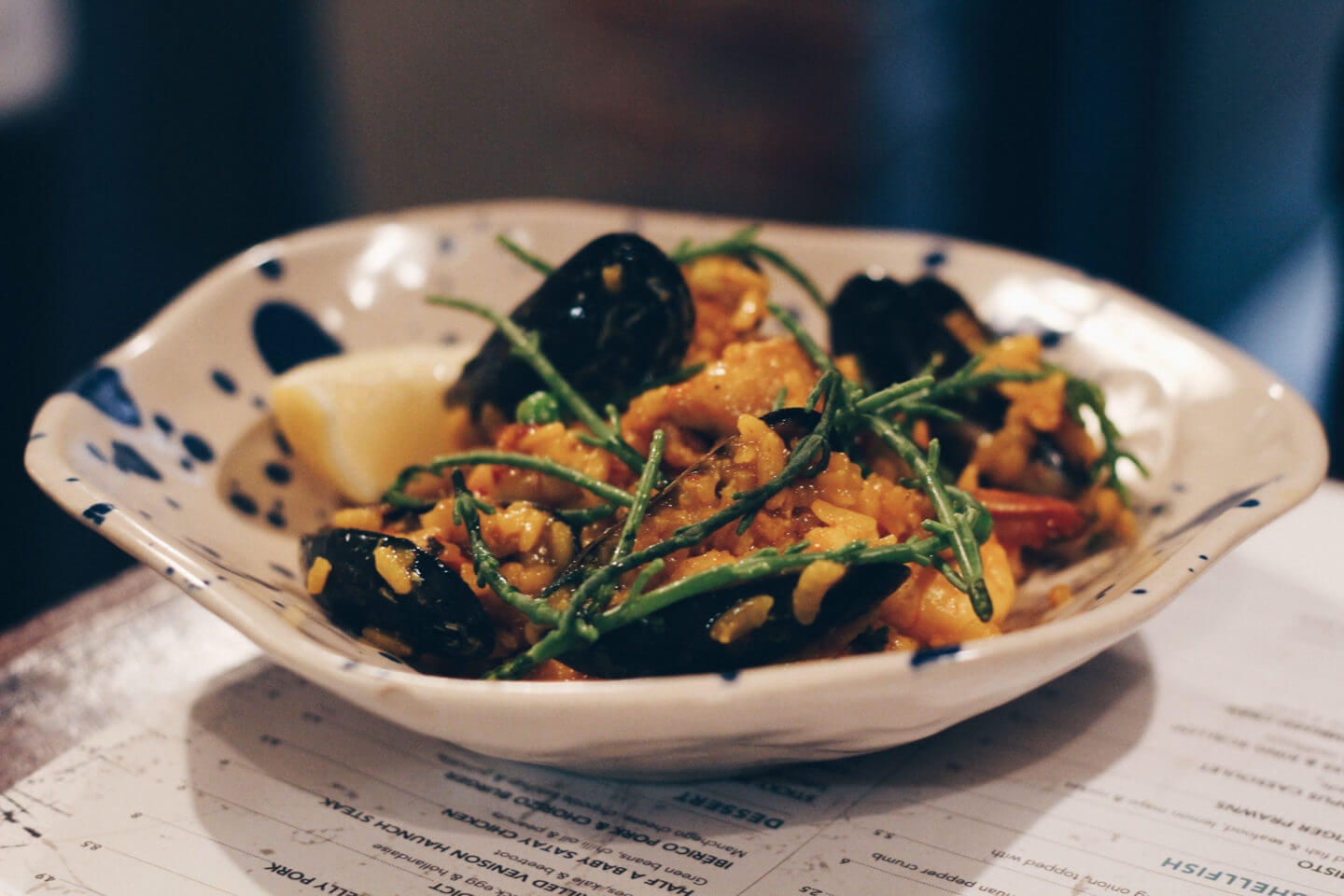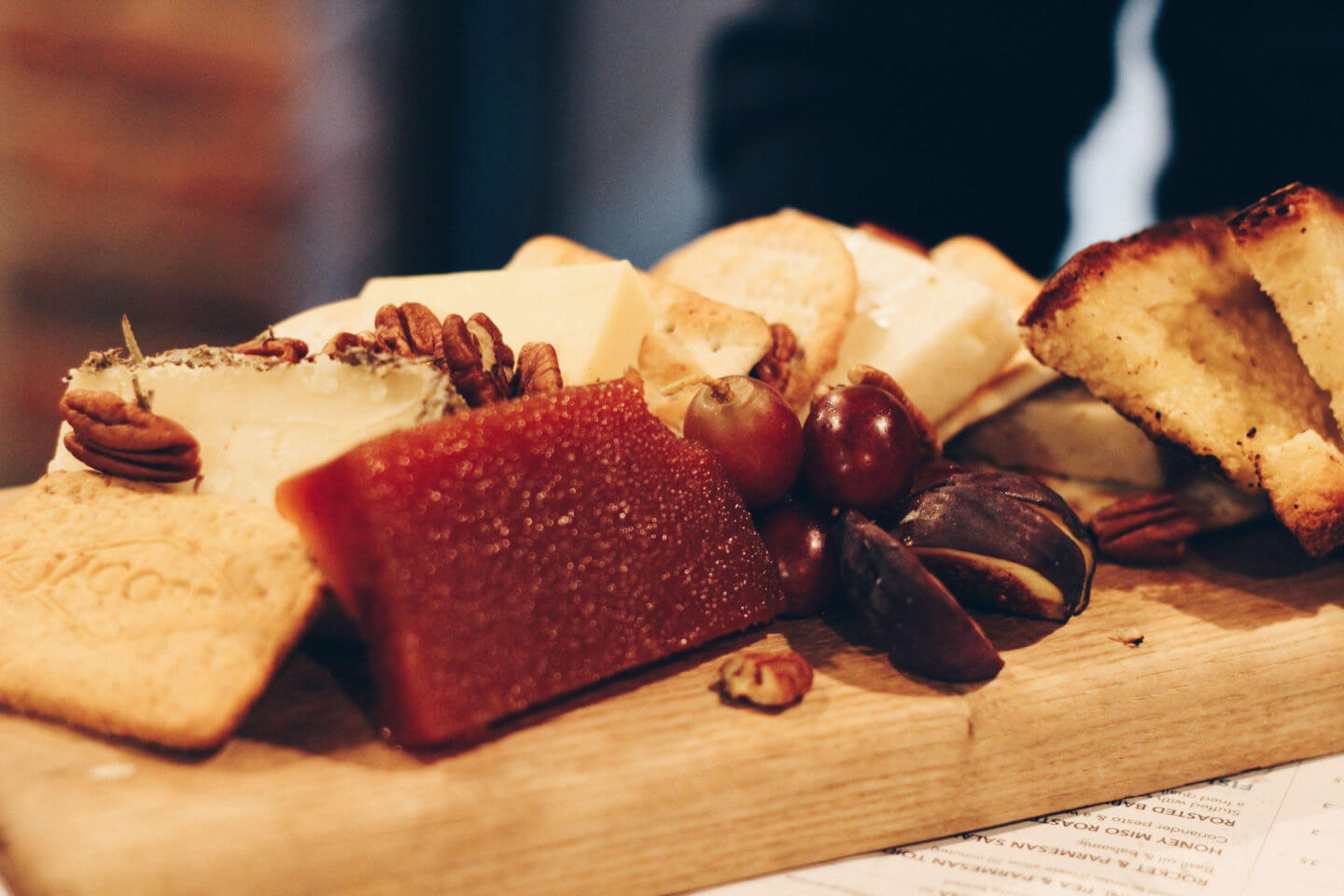 The paella was also delicious and something I'd definitely order again as it was so full of flavour. I also thought it was a generous portion for tapas. By the time our final dish arrived; the cheese platter, we were feeling very full. I'd hoped to try one of the desserts on offer but unfortunately I was just too full. Next time we go to Ricci's Tapas & Cicchetti I think I'd skip the platters as I actually felt satisfied after 4 dishes. I guess it just depends how hungry you are!
Have you visited Ricci's Tapas & Cicchetti yet? We'll definitely be going back, as I really want to try the gin bar.
Lauren xx