Winter is definitely here and as the days are getting darker, so is my wardrobe. I'm living for the daylight and the weekends are definitely my saviour. My weekends have also been jam packed recently, so here is a whistle stop tour through my weekend and my weekend wardrobe, courtesy of LOTD.
My Weekend Wardrobe with LOTD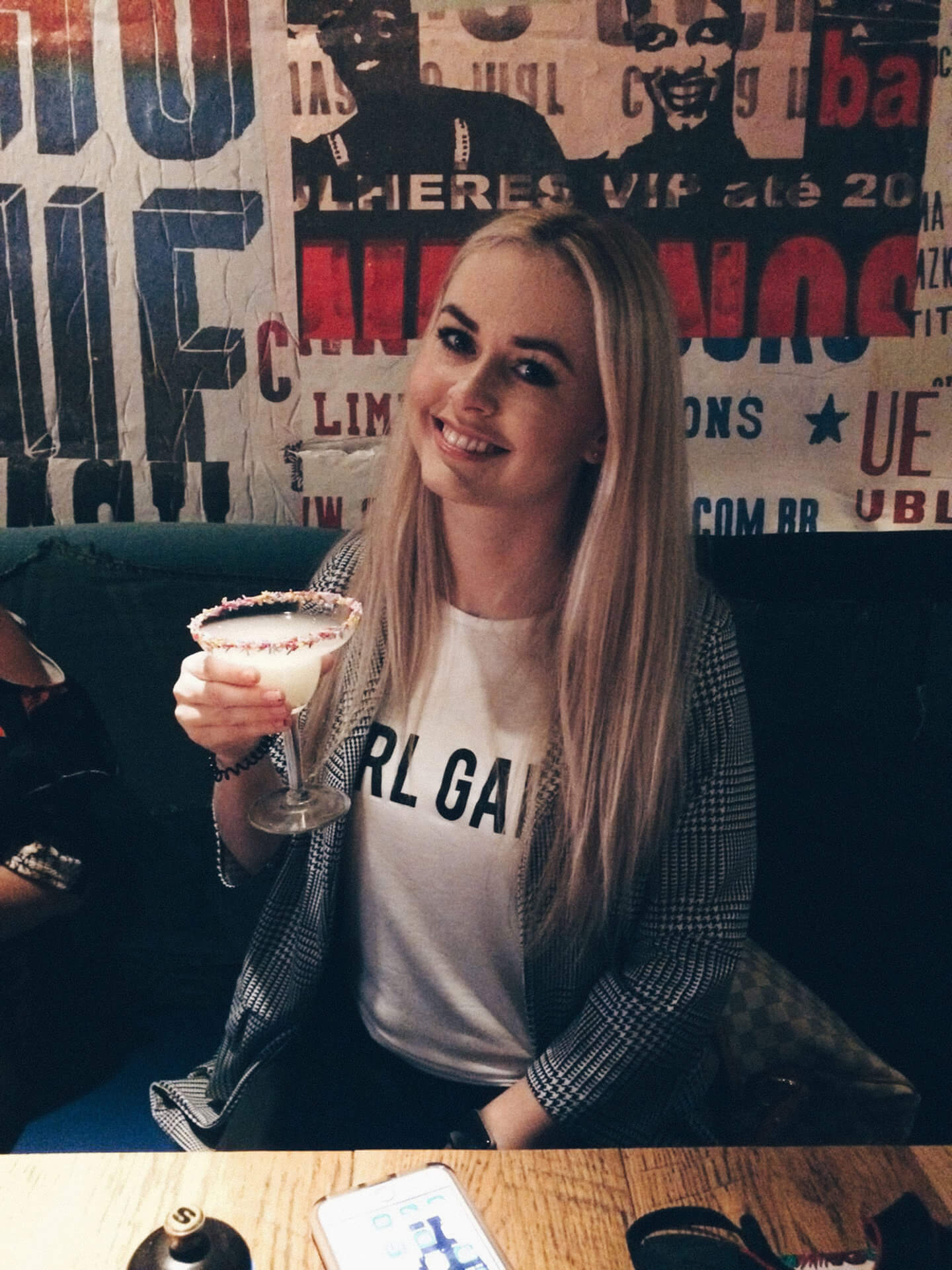 Friday night was a night with the girls at the newest cocktail bar in Trinity, Cocos Beach Bar. We sampled the majority of cocktails on offer and I definitely think the Sprinkles Martini was the prettiest. The cocktails are £6 each so very reasonably priced. There is also a chance to win free cocktails over on my Instagram! We tried some of the small plates too; the halloumi fries were incredible, so make sure you try them! I was representing my girls and wore the Girl Gang slogan tee, paired with a longline checked blazer. The blazer smartened up my otherwise pretty basic jeans and tee combo, and for £15 you really can't go wrong.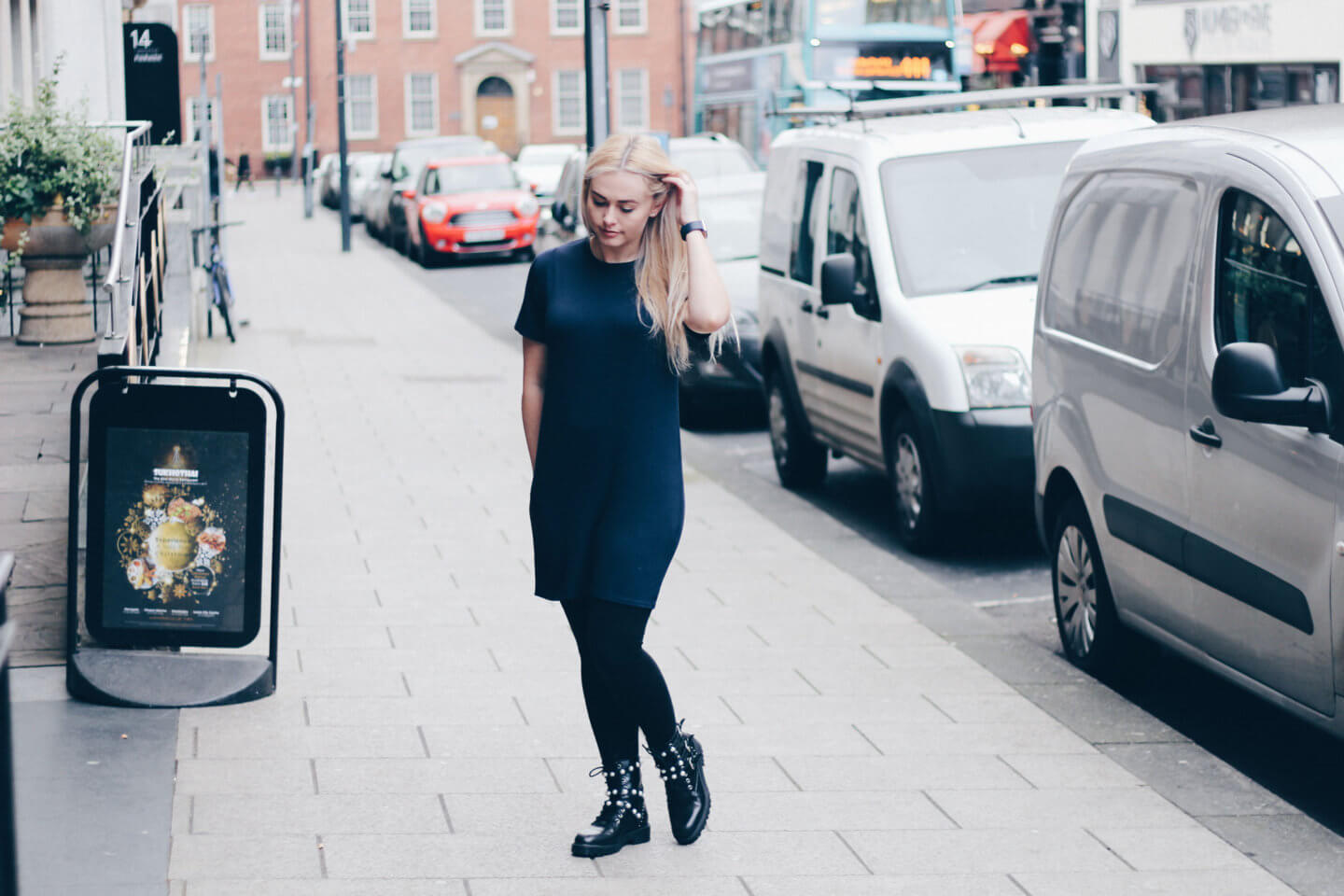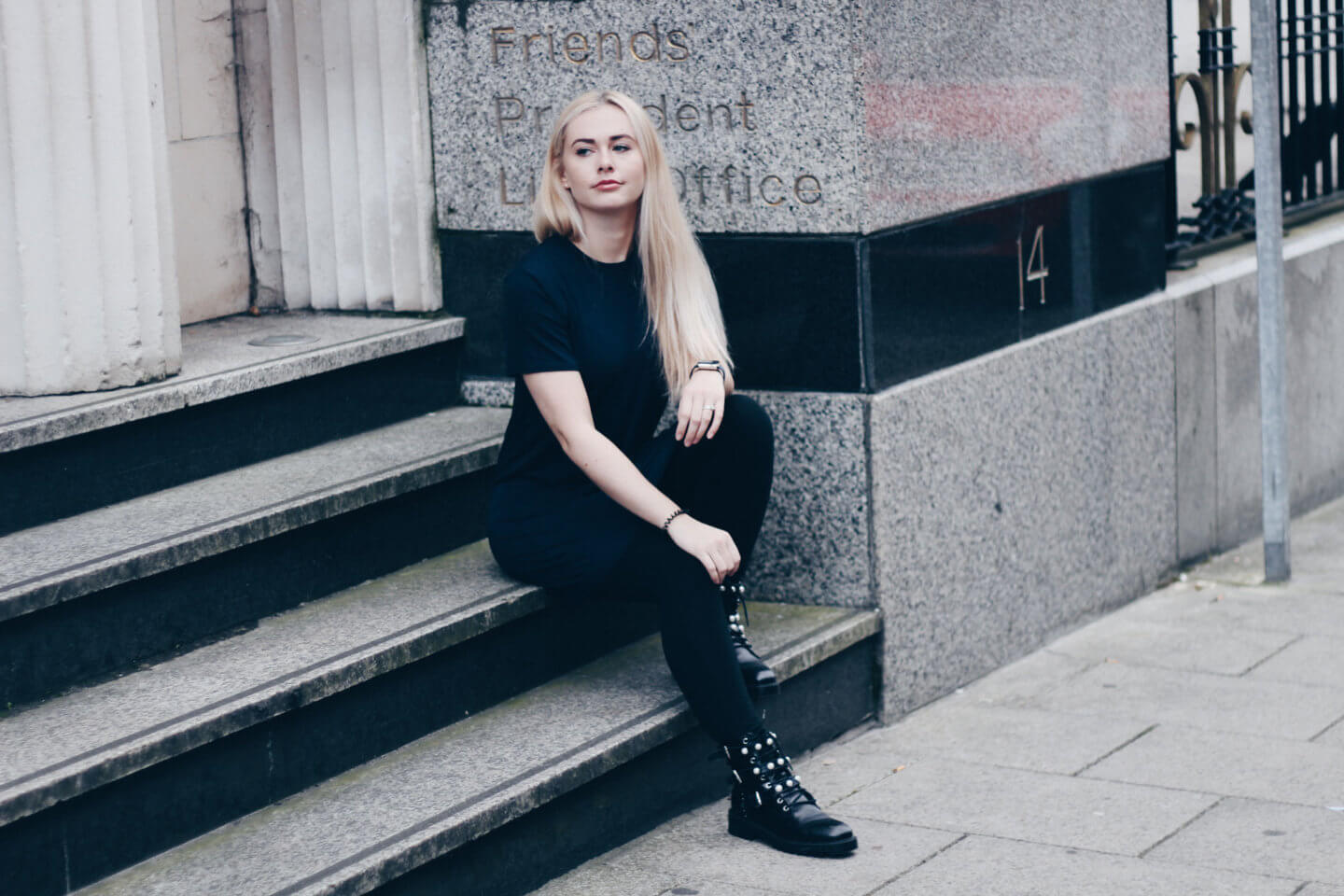 On Saturday, the husband and I went for lunch and a spot of shopping in Leeds. If I'm eating a big meal or shopping I have to be comfortable, so I wore this super simple navy t-shirt dress, with leggings and flat boots. The dress was an impressive £8 and so easy to throw on for a comfortable day out. I'd also totally dress this up with a statement belt and thigh high boots.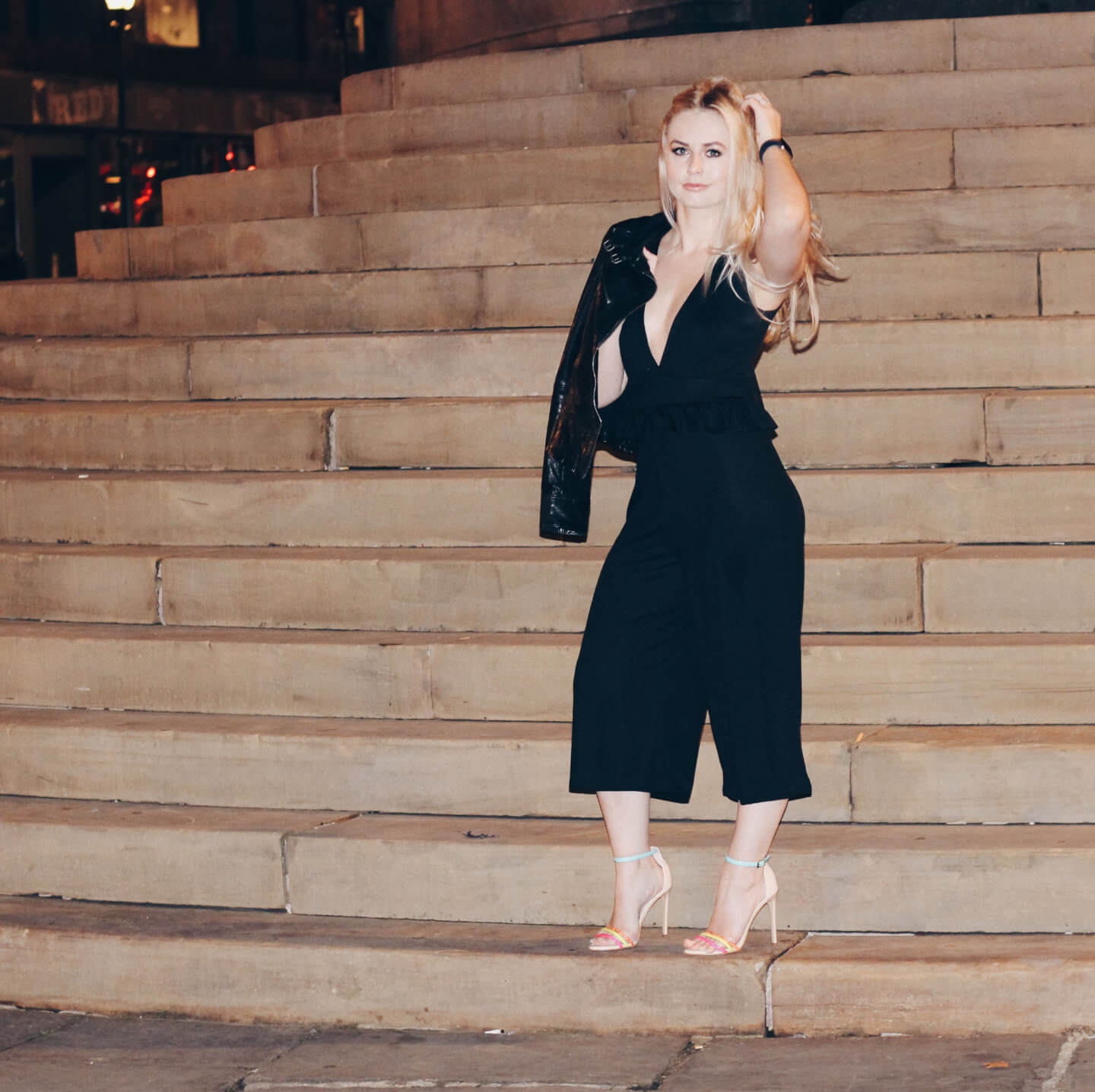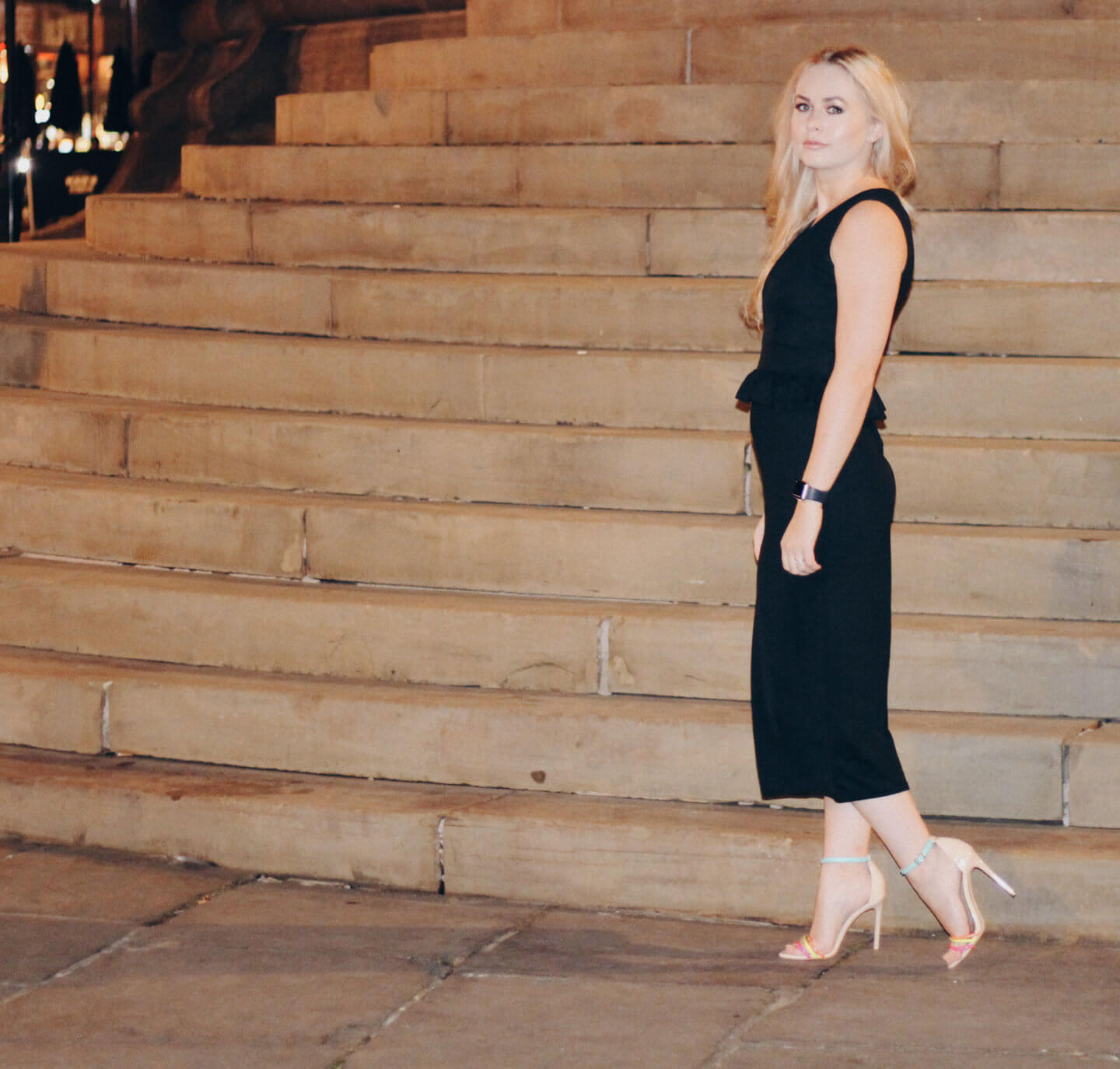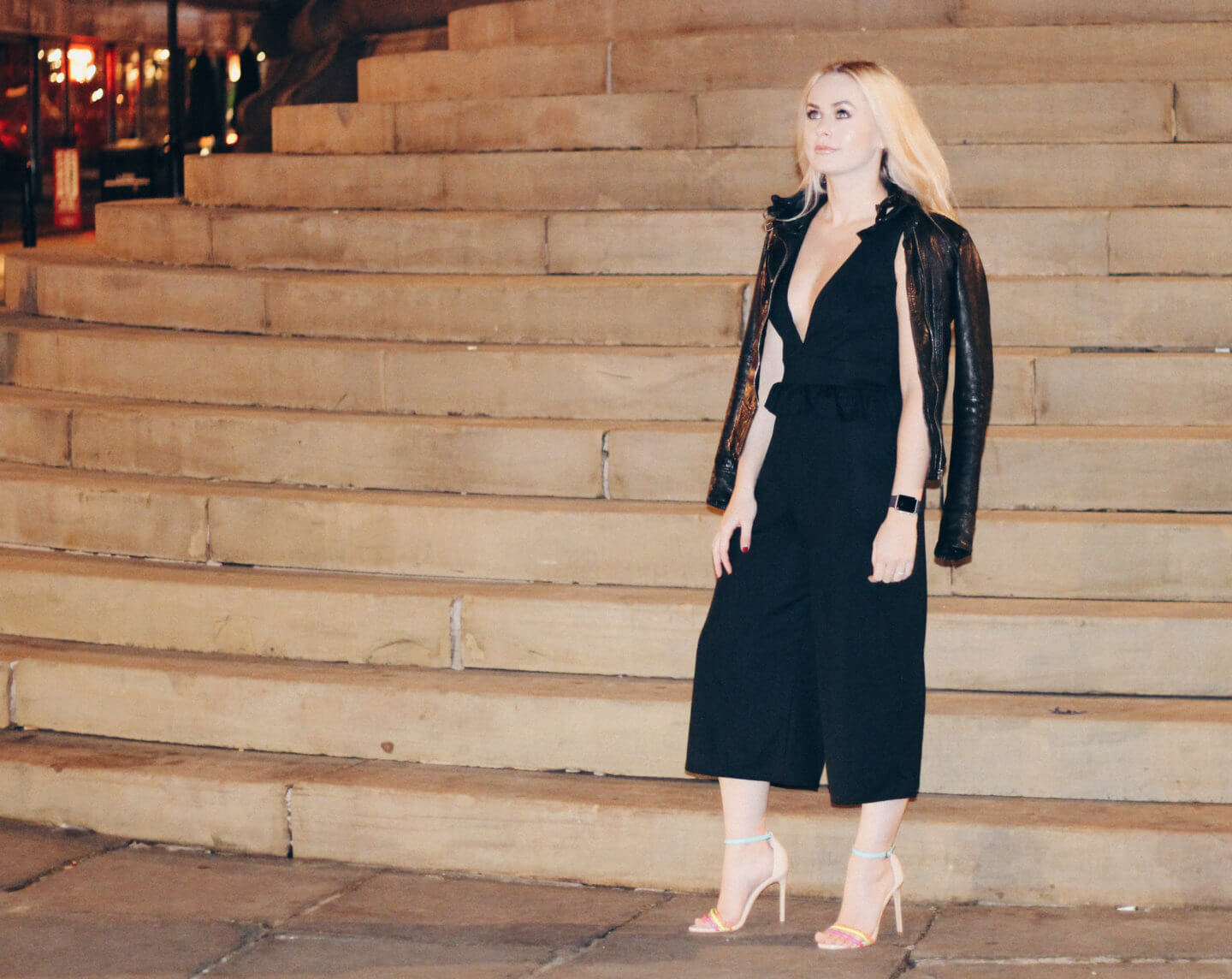 Saturday evening was the most glamorous of the weekend as we headed out for dinner with friends. We were going for Indian food, so I needed to find something that was comfy and forgiving, as well as fashionable. I decided to wear this black jumpsuit, featuring a plunge front and peplum. I loved the wide legs on this jumpsuit too and thought it was incredibly flattering for my 5'2 stature! I paired it with some colourful heels and my trusty leather jacket. The jumpsuit is a complete bargain at £20 and I know I'll be able to wear it time and again.
Lauren xx