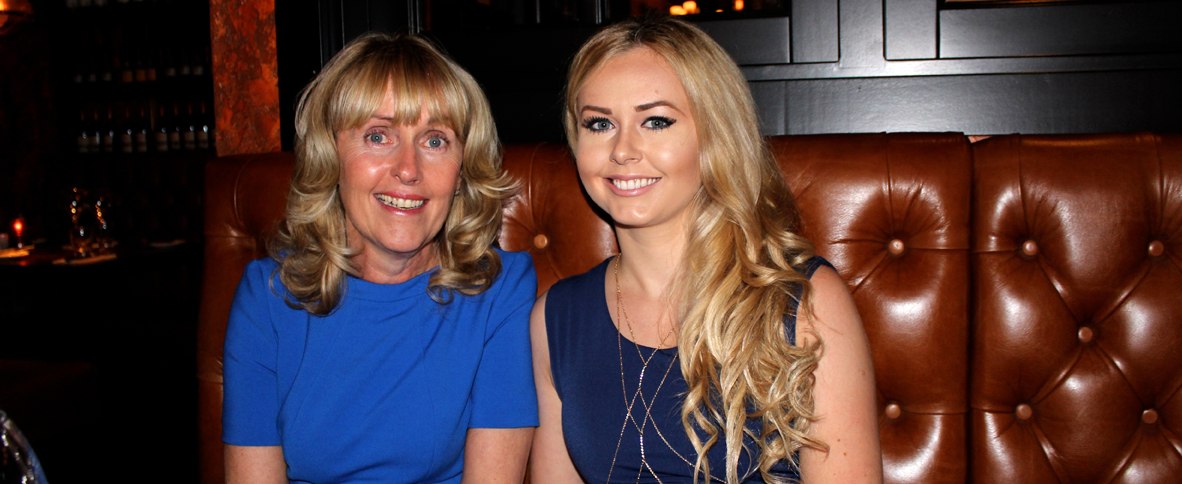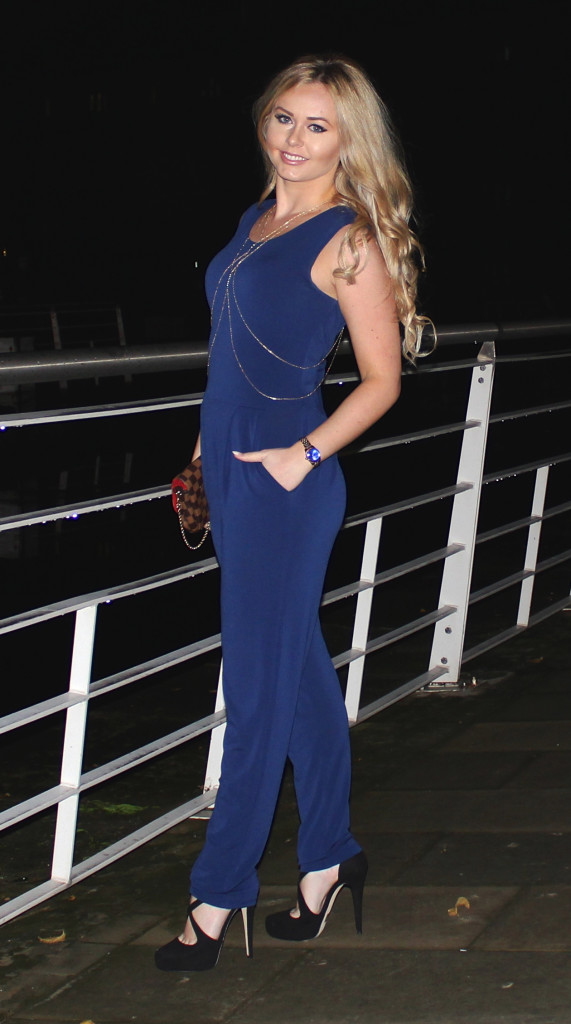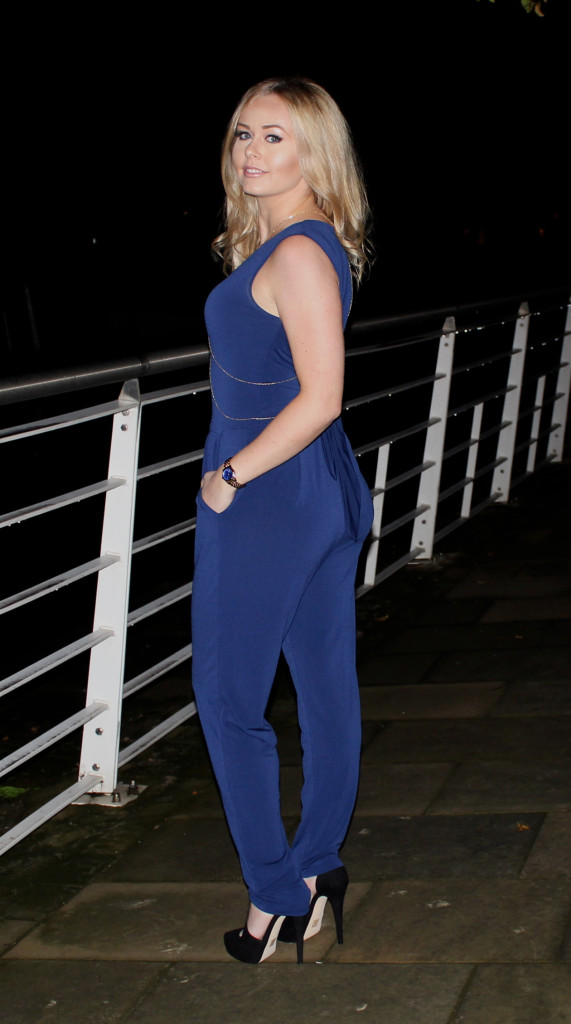 Jumpsuit: Wal G*
Body Harness: River Island (similar)
Shoes: Carvela (Currently in the sale!)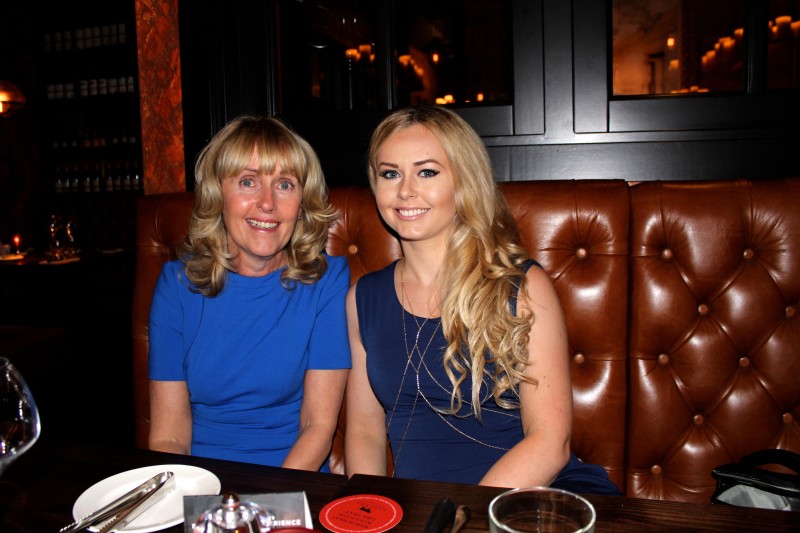 A couple of weeks ago my parents visited from Newcastle to celebrate my mum's birthday. We went for dinner at Fazenda in Leeds which is a Brazilian Gaucho restaurant. If you've never been to one of these restaurants, the waiters come to your table with different cuts of meat on skewers and cut you some off onto your plate. You have a placemat with one red and one green side, and you turn it to a colour to indicate if you want meat or not. There is usually a salad bar where you can help yourself to starters, rice and most likely a stew of some kind, I have to say Fazenda's salad bar was fantastic, so much so you could fill up here, so be careful. I'd also recommend only having a small lunch on the day you visit as you will eat so much!
I wanted to wear something that would be comfortable to eat such a lot of food in, so I wore my Wal G Jumpsuit * which is navy blue, with a tie at the back, which adds a little interest. I wore this with a gold body harness to make it a little more dressy and paired it with my current favourite Carvela heels. I am a big fan of jumpsuits, but I have to say this one is the comfiest I've ever worn. There are no fastenings; the material has a good amount of give and you step into it to put on. I know I will be wearing this again and can see it as a potential for Christmas dinner as it will be really comfortable to cook in as well as to demolish a large turkey dinner.
Have you been to a Brazilian Gaucho restaurant?
Lauren xx