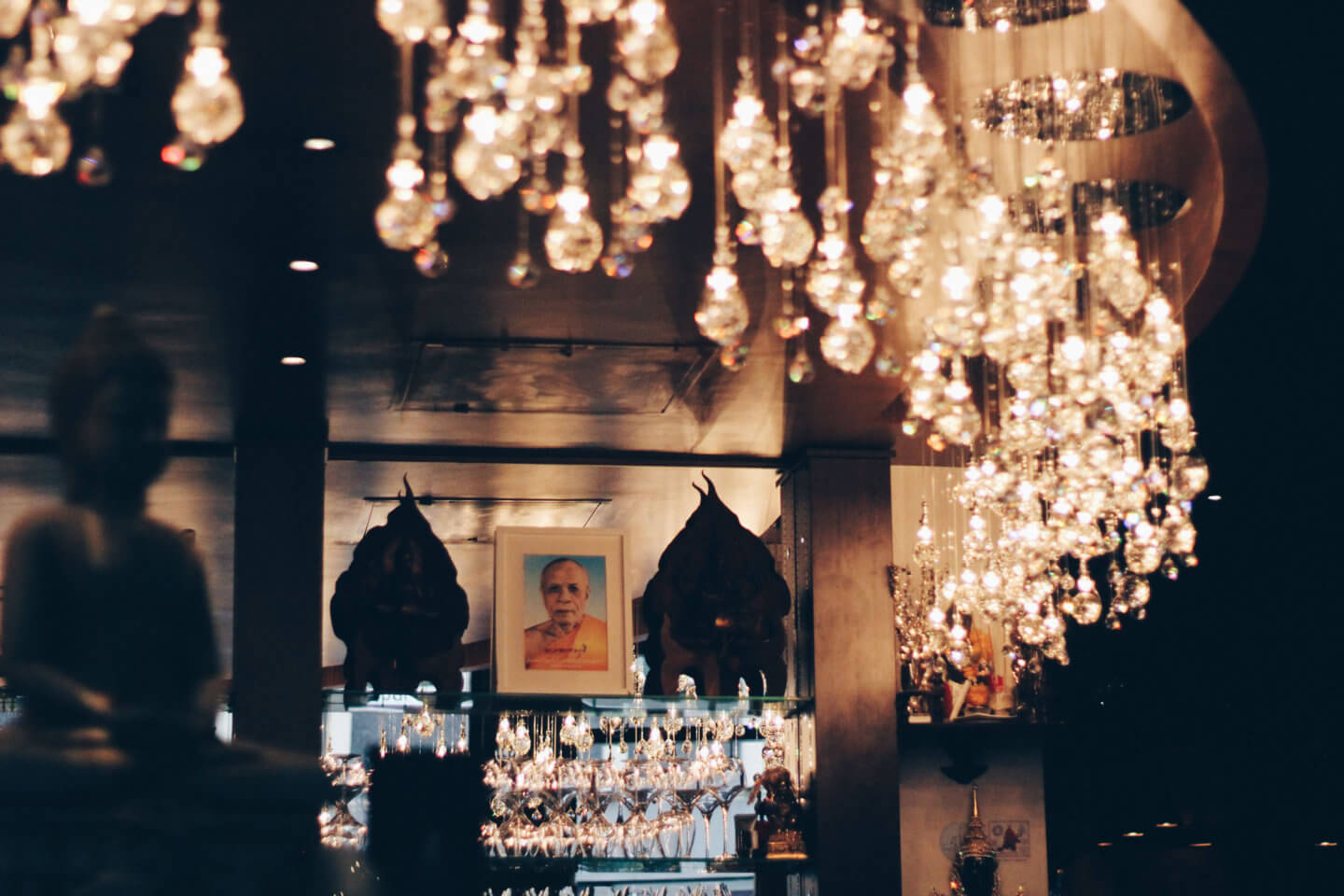 We had some incredible Thai meals on our honeymoon, probably the best food of the holiday. Therefore when I was asked if I'd like to try one of the Sukhothai restaurants in Leeds, I couldn't wait.
Sukhothai Leeds Review
We decided to head to the Sukhothai in Leeds city centre, which is the flagship restaurant. There are four Sukhothai's in West Yorkshire, but I'd actually never had the chance to eat at one previously.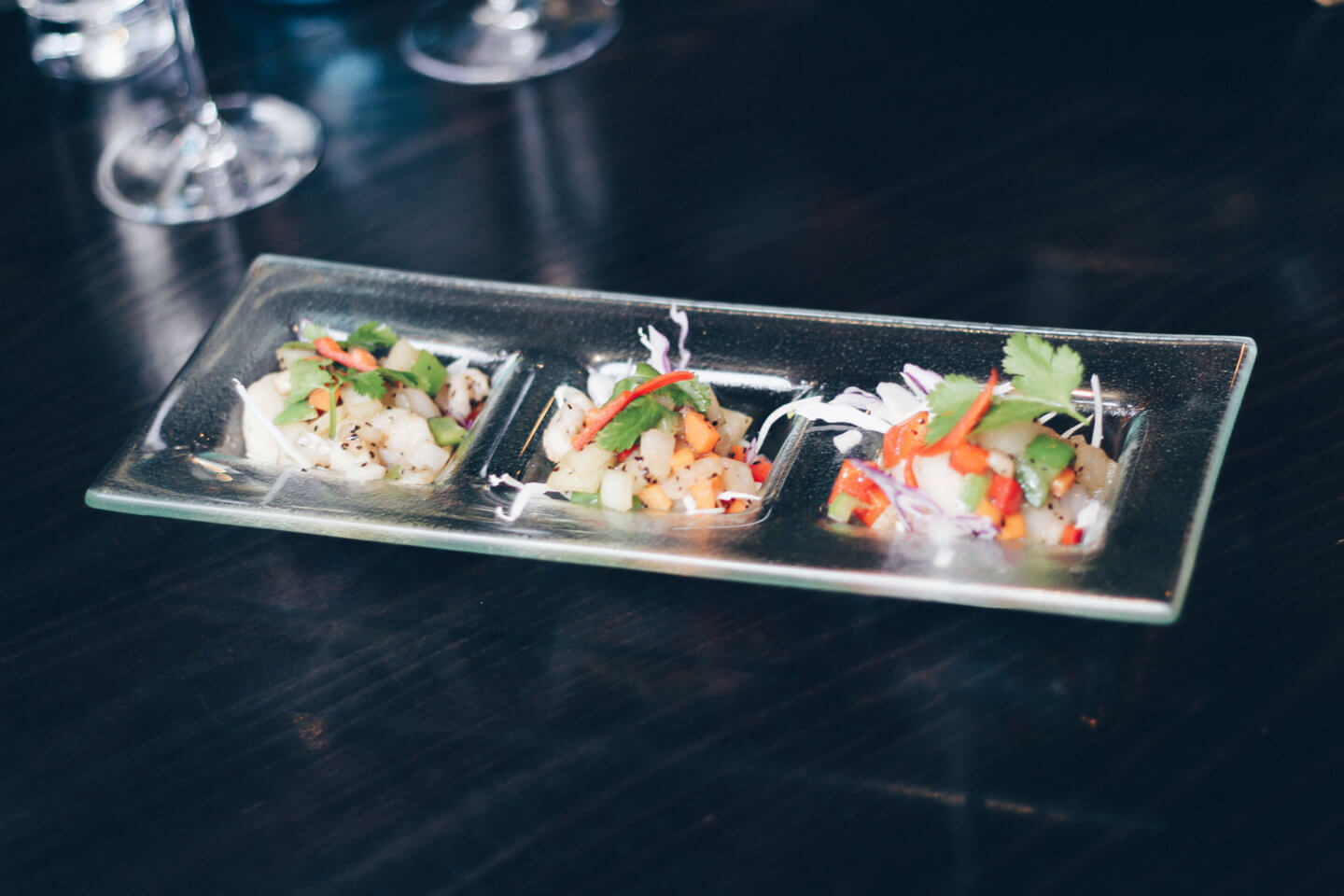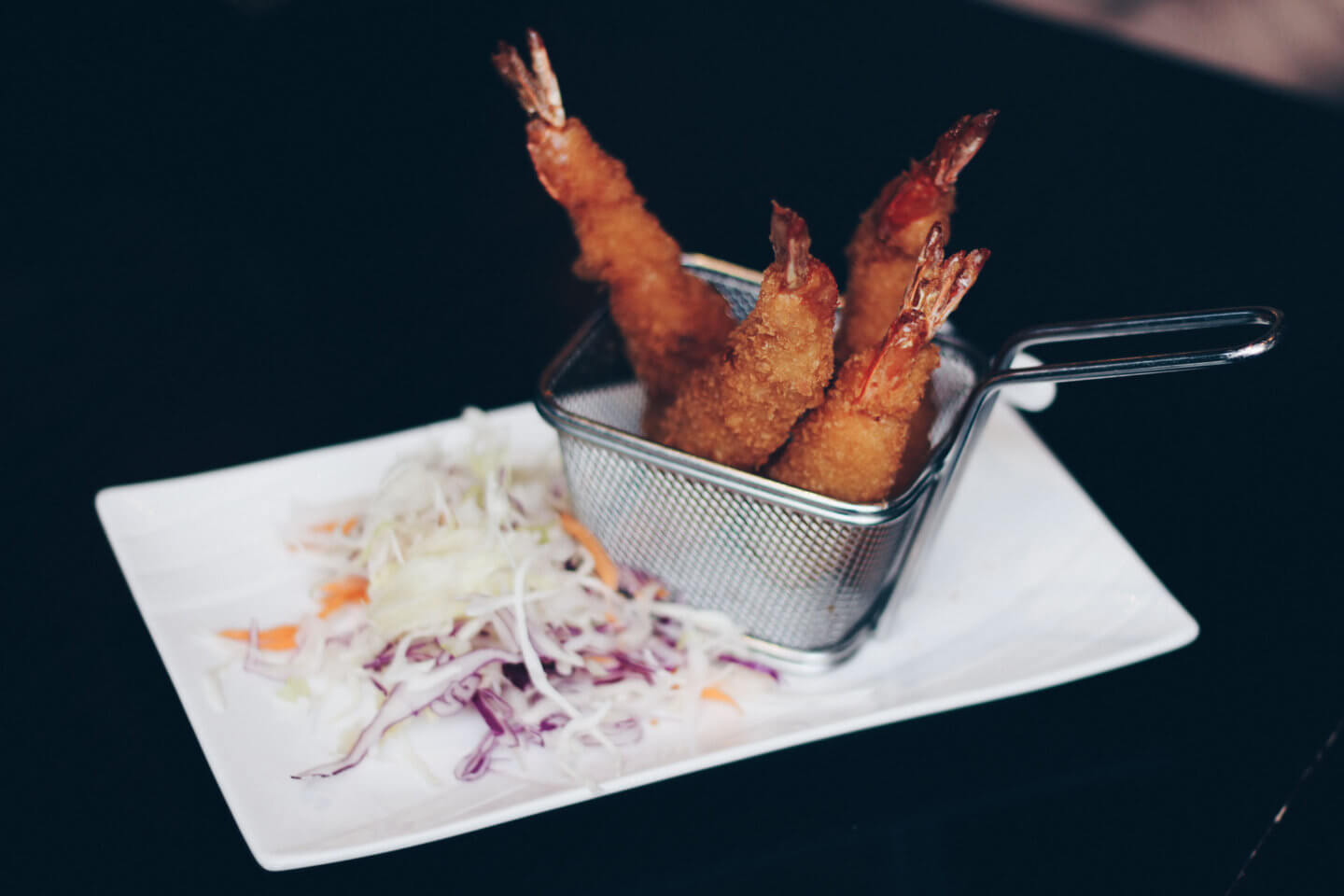 Our table was booked for Saturday afternoon and we were given a lovely table in the window, and a bottle of wine whilst we perused the offerings on the menu. We each chose a starter, and the manager suggested we also add a platter to the order. Andrew ordered tiger prawns in crispy batter, served with sweet chilli sauce and I ordered stir-fried scallops with garlic and pepper. Our food arrived quickly and the portions were very big. Our starters could have easily fed four people. I thoroughly enjoyed the scallops and would definitely order them again.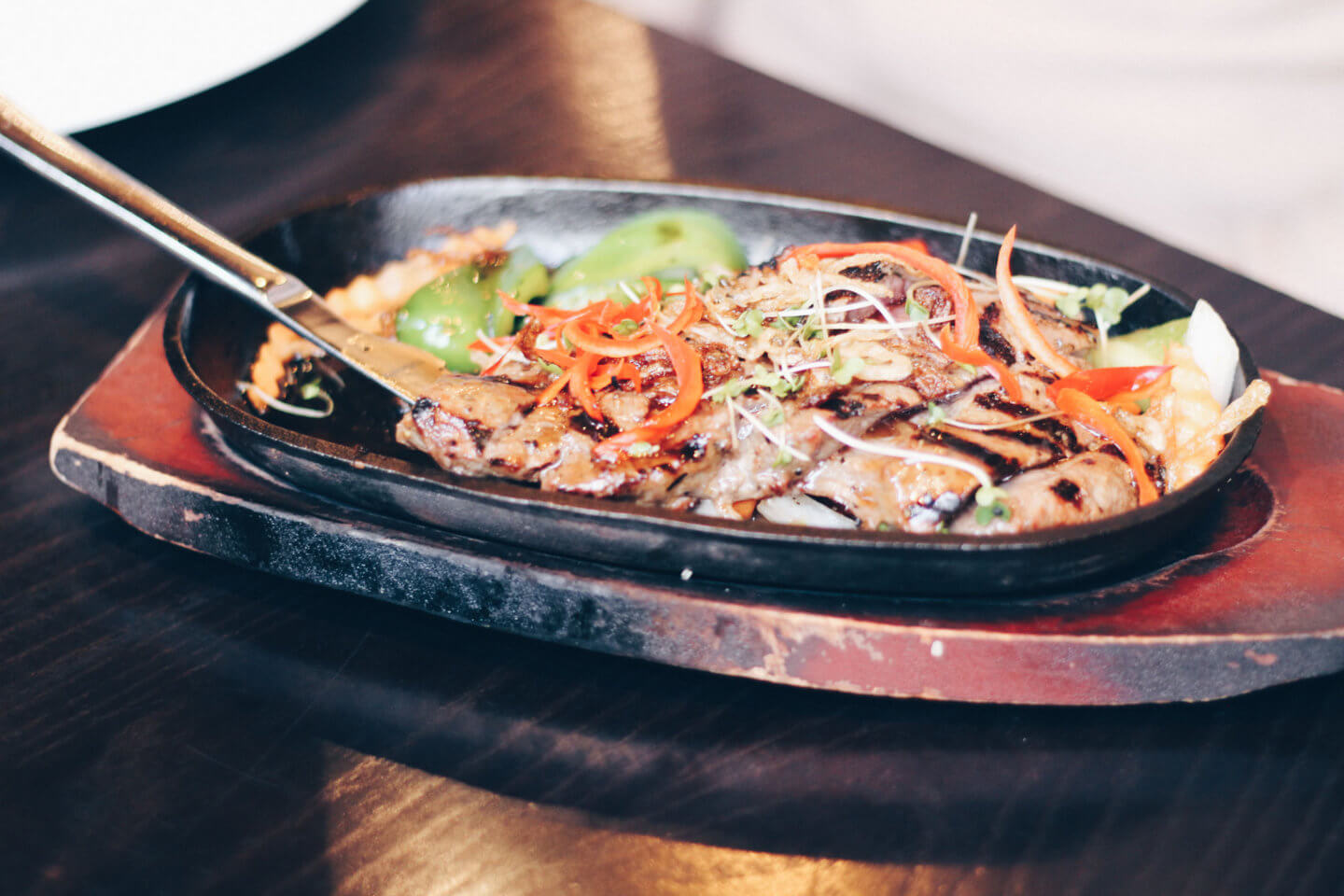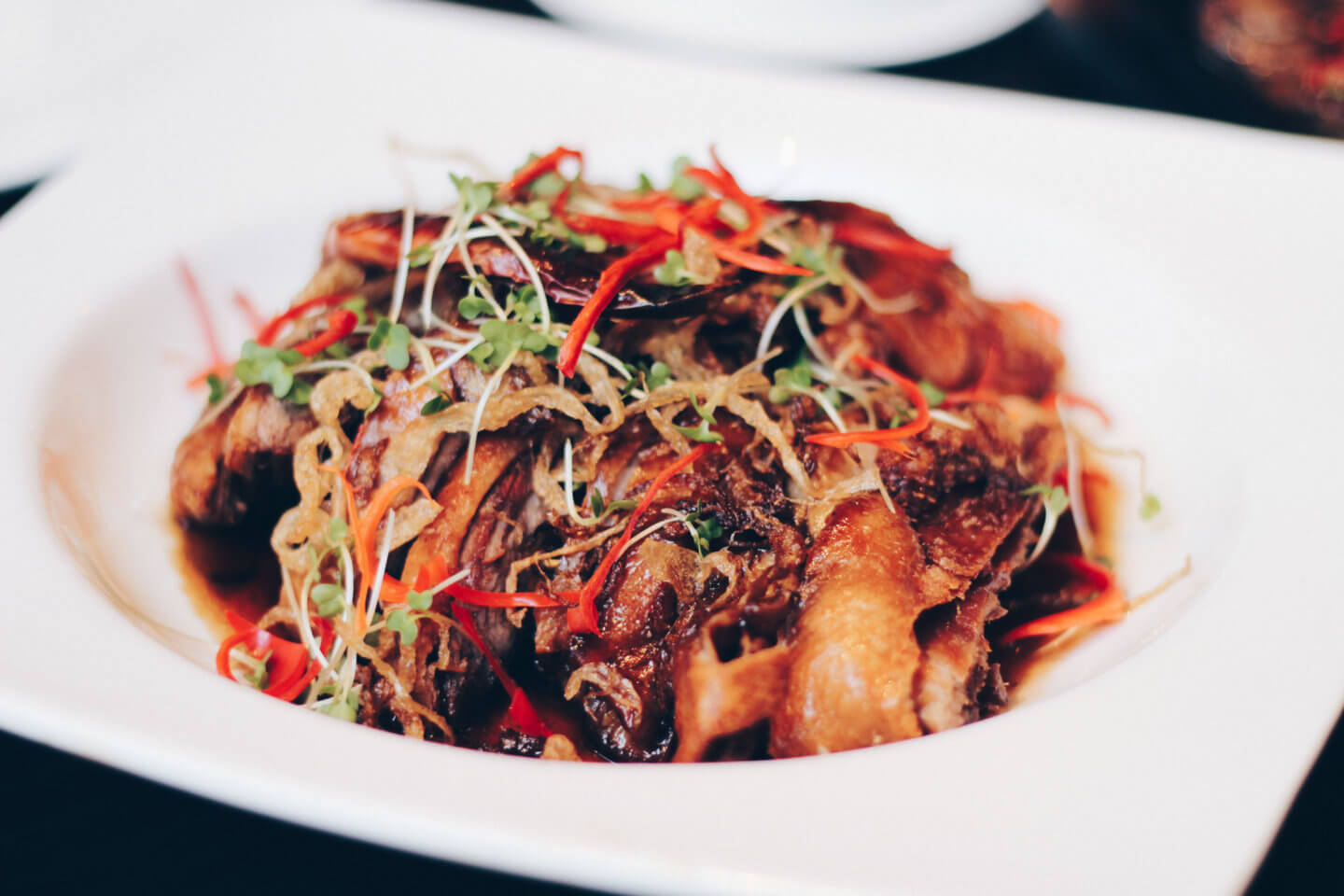 We each chose a 'signature' dish for our main course. Andrew chose the 'Weeping Tiger'; which was sirloin steak, grilled Thai-style and served on a sizzling hot platter with special sauce. I would have chosen the same, but as we were sharing I ordered sliced roast breast of duck with mixed vegetables, topped with tamarind sauce. Both main's were full of flavour, and again I was surprised at the generous portions. We ordered noodles and rice as side dishes, but I'm sure one or the other would suffice.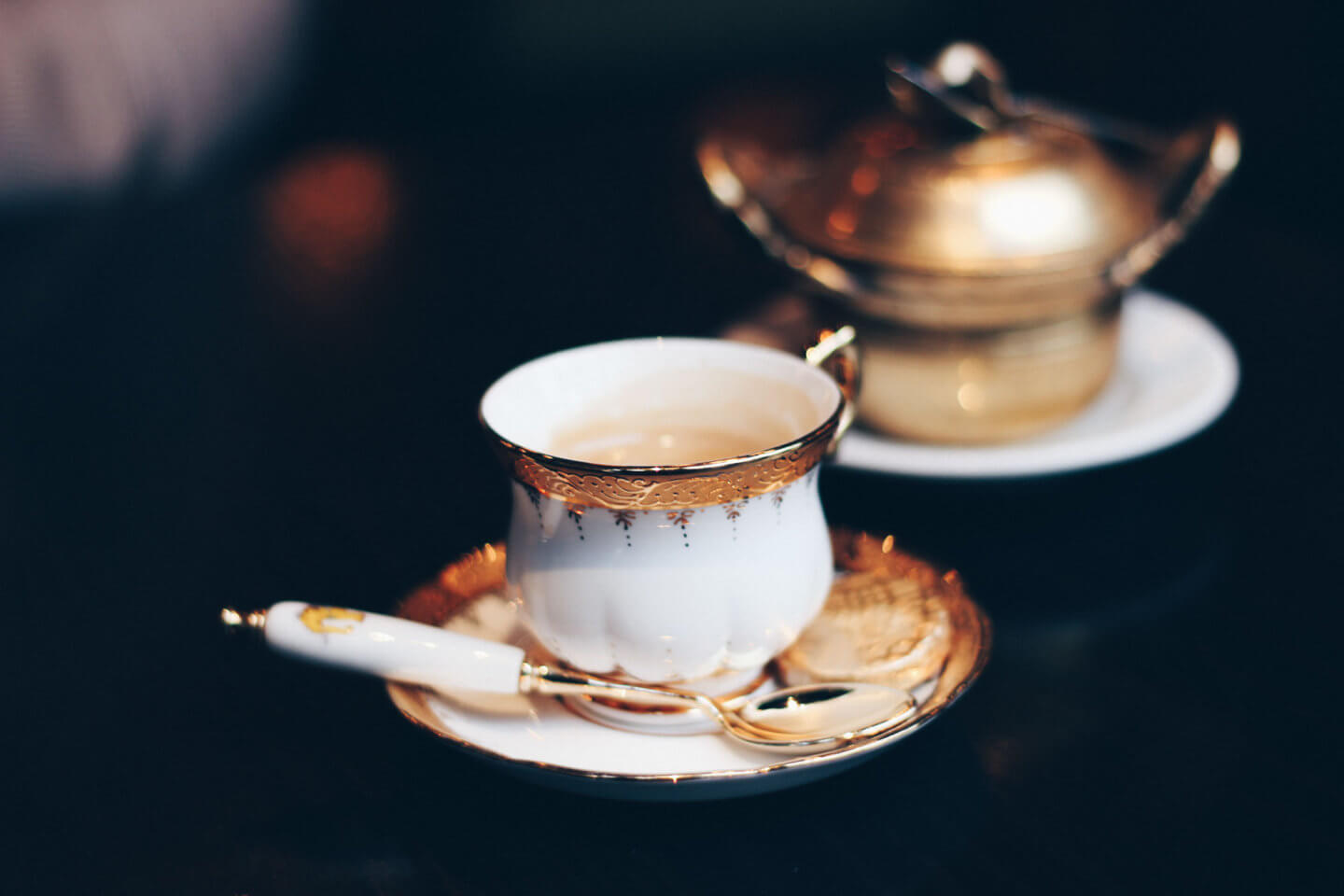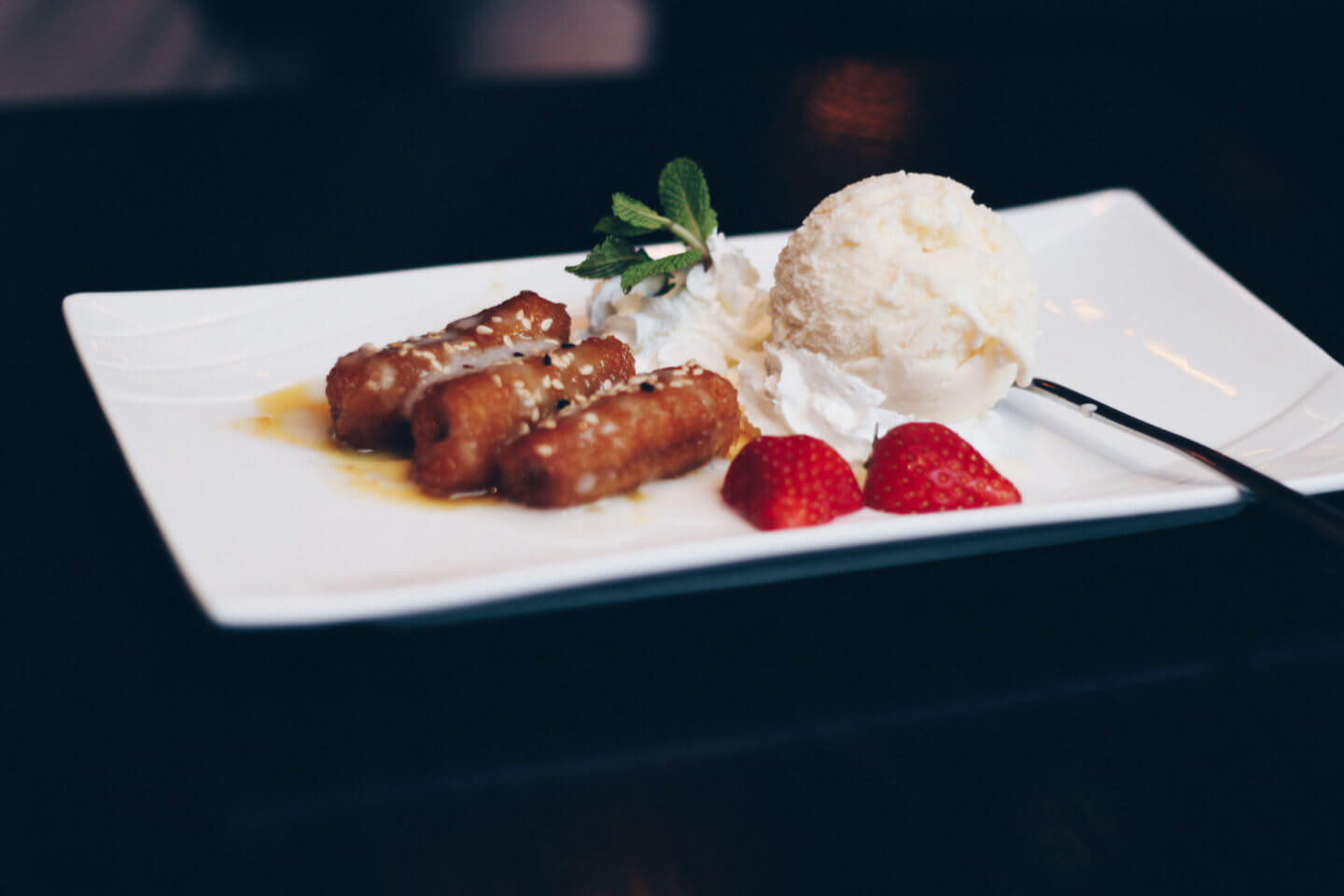 I was content with my fill, therefore I only ordered a coffee for dessert, however Andrew always seems to find room. When we were leaving we noticed how full the restaurant had gotten, with even more people coming through the door. I always think its a good sign when a restaurant is busy.
We thoroughly enjoyed our meal at Sukhothai Leeds and will be heading back soon. Thank you to Sukhothai for our meal.
Lauren xx
Check out my new Shop Page!