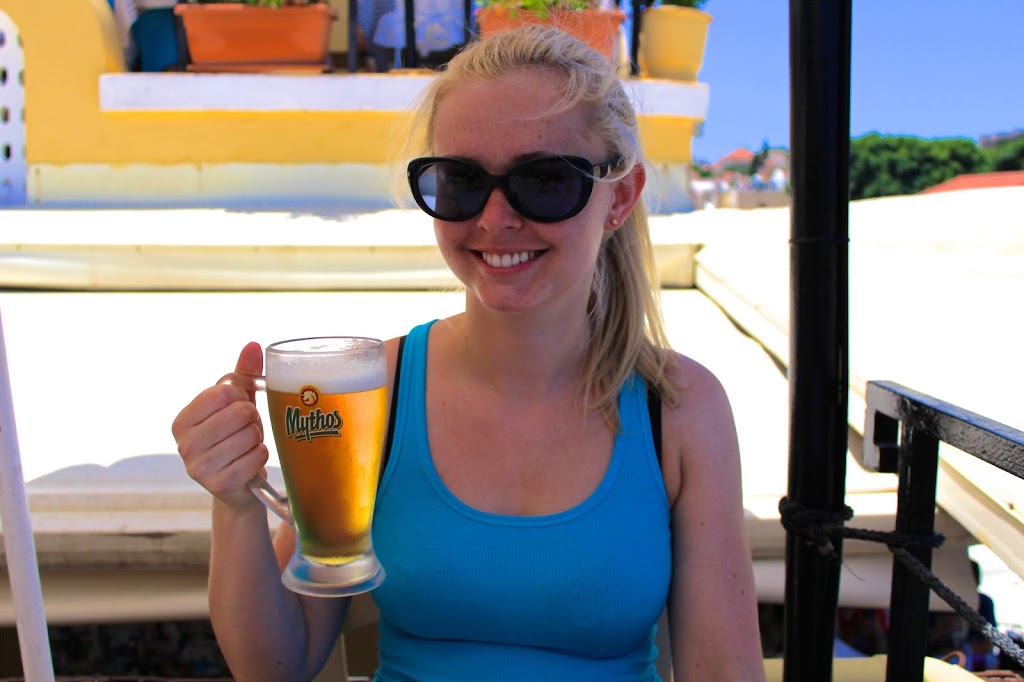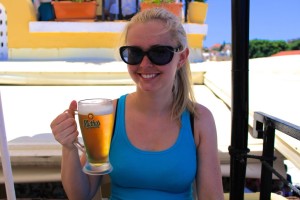 We visited Rhodes Old Town three times during our week stay. The first visit was for lunch and a wander around the old streets. Mythos is the local beer, I asked for a 'small' and the above picture shows the size of the 'small' beer, pretty much as big as my head!
I was really looking forward to the Greek cuisine, and it certainly didn't disappoint, one of the best selections we had was during our second visit, plenty of hummus, tzatziki and my new favourite
Melitzanosalata, which is a traditional Greek eggplant dip; delicious. I've been Googling recipes, but if you know of any please leave a comment!!
I had read up about the offerings of Rhodes before we visited, and I really wanted to get my hands on natural sponge. We walked down to the marina, where there were two floating stalls, with hundreds of pieces of sponge. A small sponge in Boots cost me £16, whereas I bought two medium and one large piece here for a mere €17; such a bargain!
The Old Town is surrounded by medieval walls and contains some ruins. The cobbled streets are made with pebbles and looked beautiful in the evening sun. The Old Town is a maze of streets leading on from each other, and it is easy to get lost. The shops mainly sell gold and silver, fur (eek!), and tourist shops. It reminded me of a very sunny York in a way!
On our second to last night we went back to the Old Town for dinner, it was very busy, but you weren't hassled to come in to the bars and restaurants like we were in the day, so it seemed far more relaxed.
On our taxi drive into the Old Town, I spotted Sephora, and the beauty blogger in me made the other half walk back to the New Town to try and find it. I have to say I was majorly disappointed. They didn't have a lot of stock, the boxes they had looked battered and as if they had been on the shelf for years. I did get a little excited when I spotted Anastasia Beverley Hills, but they only had her eyebrow stencils, I left empty handed.
Three visits was plenty enough, and to be honest, I think if we'd gone again I'd have been bored. Definitely worth a visit though.
Lauren xx