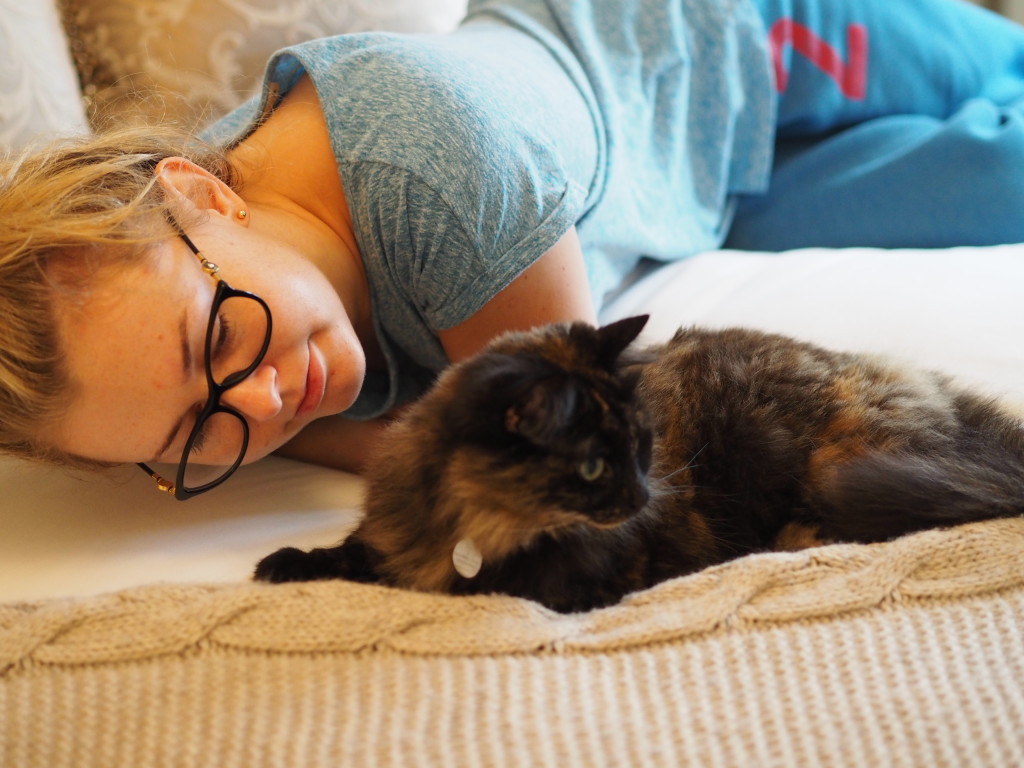 There seems to be somewhat of a divide between bloggers regarding personal posts. Some are open books and will share all their life experiences with you, others are far more private and choose not to share personal posts. In my opinion, I'm cool with whatever you decide. At the end of the day its your blog, your piece of the internet, therefore its entirely at your discretion as to what you share.
I have shared some personal snippets on my blog, and I really wanted to share my experience of panic disorder, but over my four years blogging, I'd never felt able to share, mainly because talking about it was a trigger for me for many years. I was also worried I'd be judged and that people would presume I was only talking about it because its become 'popular' and 'trendy' to have a mental health issue. So many bloggers have shared their personal experiences, and I think this is fantastic in a drive to remove the stigma that surrounds mental health issues. However, I started to feel like everyone was writing about it, and therefore people might think I was making it up. I think one thing that really put me off was the cushion on sale by ASOS which had "I can't keep calm, I have an anxiety disorder" emblazoned across the front, to me this was confirmation that it had become 'trendy' and as someone who has suffered from this debilitating illness, it's not something to consider cool.
I decided that instead of writing a post about panic disorder, something I could potentially save in my drafts and continually edit until I had perfected it, to actually make a YouTube video about when my panic disorder started, how it affects me, and how it made me feel. Talking to the camera about it made it feel more personal and as if I was really sharing with the world. I posted the video a couple of weeks ago now, and to be honest, I've not received a lot of feedback on it. I've had a couple of individuals tell me how proud they are of me for being brave and sharing, which did make it feel like a worthwhile thing to do.
My hope was that others suffering would take my advice not to suffer in silence, realise it's not normal to feel that way, and therefore seek help. I left the video open to allow fellow sufferers to contact me should they wish, but I haven't heard anything.
The point of this post I guess was that it made me question whether or not it was actually worth opening up and sharing something so personal, something that you can see from the video still affects me emotionally just to speak about. To be honest I'm not sure I will share another post or video on personal matters.
How do you feel about getting personal on your blog? Do any of you suffer from anxiety disorders?
Lauren xx