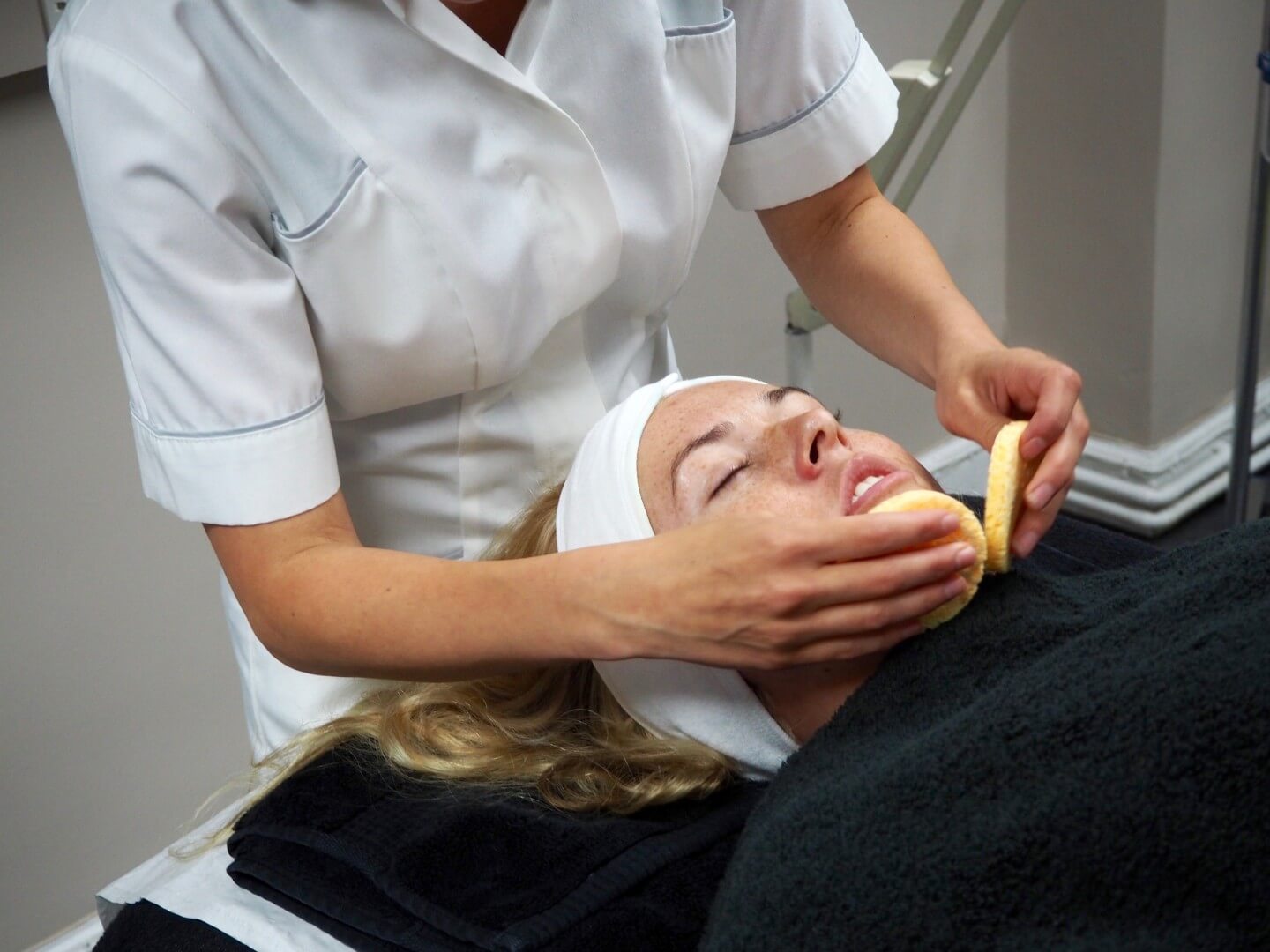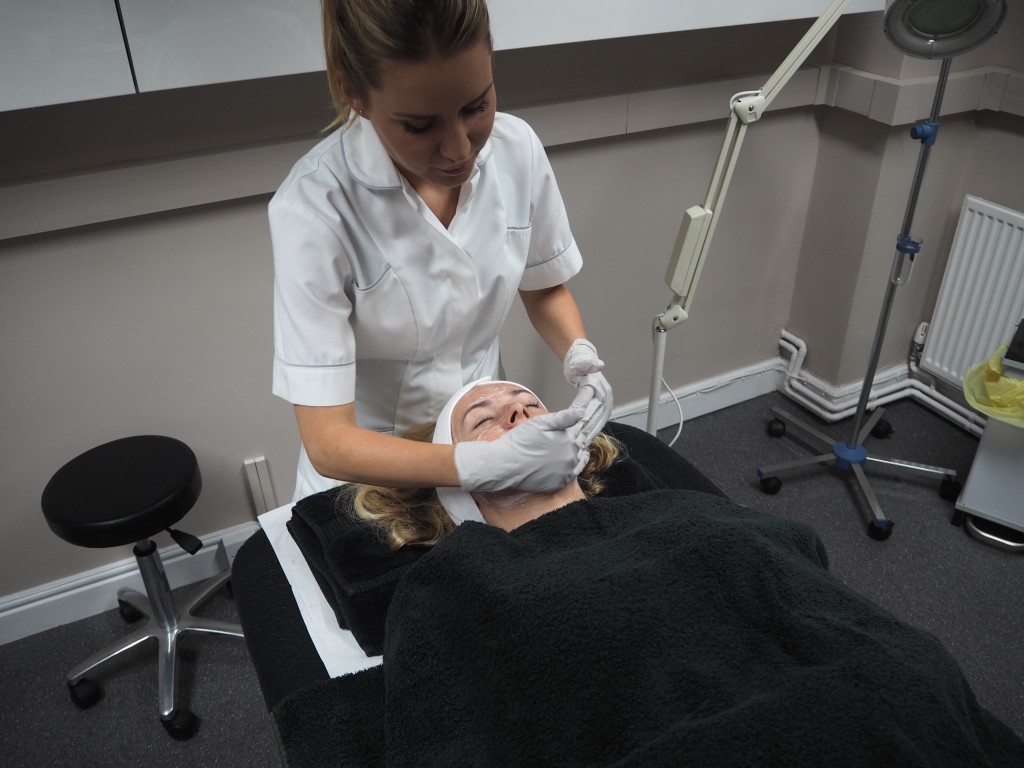 iS Clinical Fire & Ice facial
Last week I was treated to a complimentary iS Clinical Fire & Ice facial at Medifine Aesthetics in Leeds. If I'm completely honest, I'd not heard of iS Clinical Fire & Ice facial, prior to being contacted by Lucy, the therapist. The brand is huge in America and is becoming more and more popular in the UK. This was the first time I'd been to Medifine Aesthetics as well, so I was very excited to see the clinic. I was met by Lucy and taken downstairs and into a beautiful white clinic. I immediately noted how clean the clinic was; very white, lots of glass and great lighting (very Instagram worthy).
Lucy asked me a lot of questions about my skin, such as my type of skin, my cleansing regime, what products I use and any allergies. I have to say it was one of the most thorough consultations prior to a facial I have had.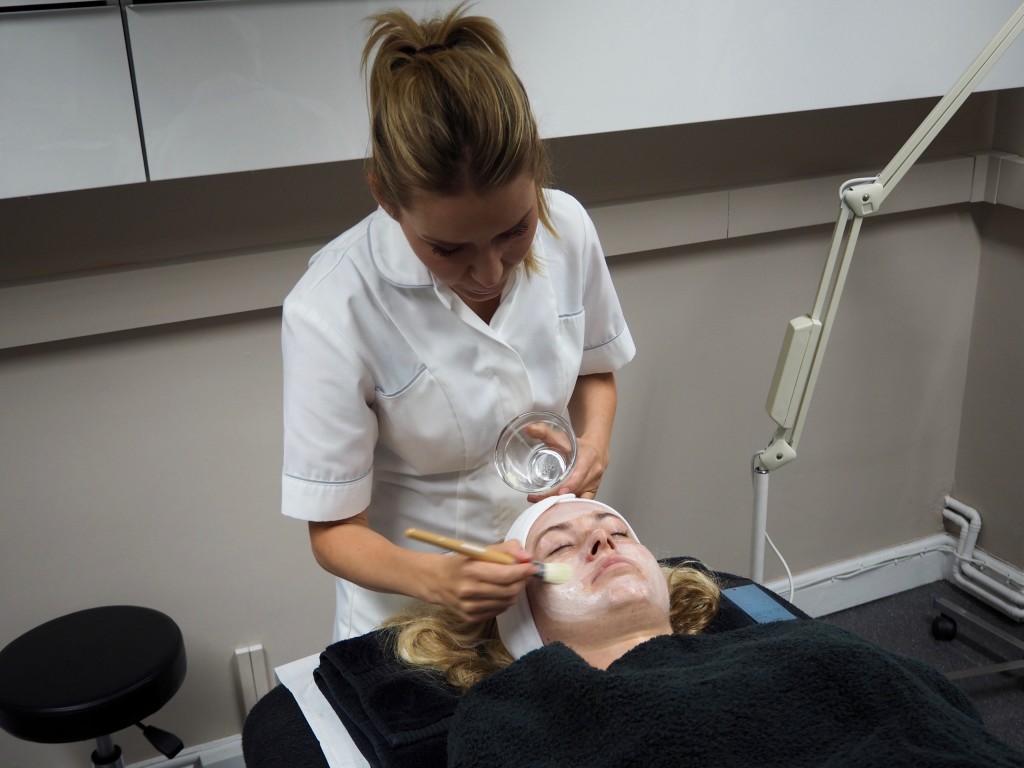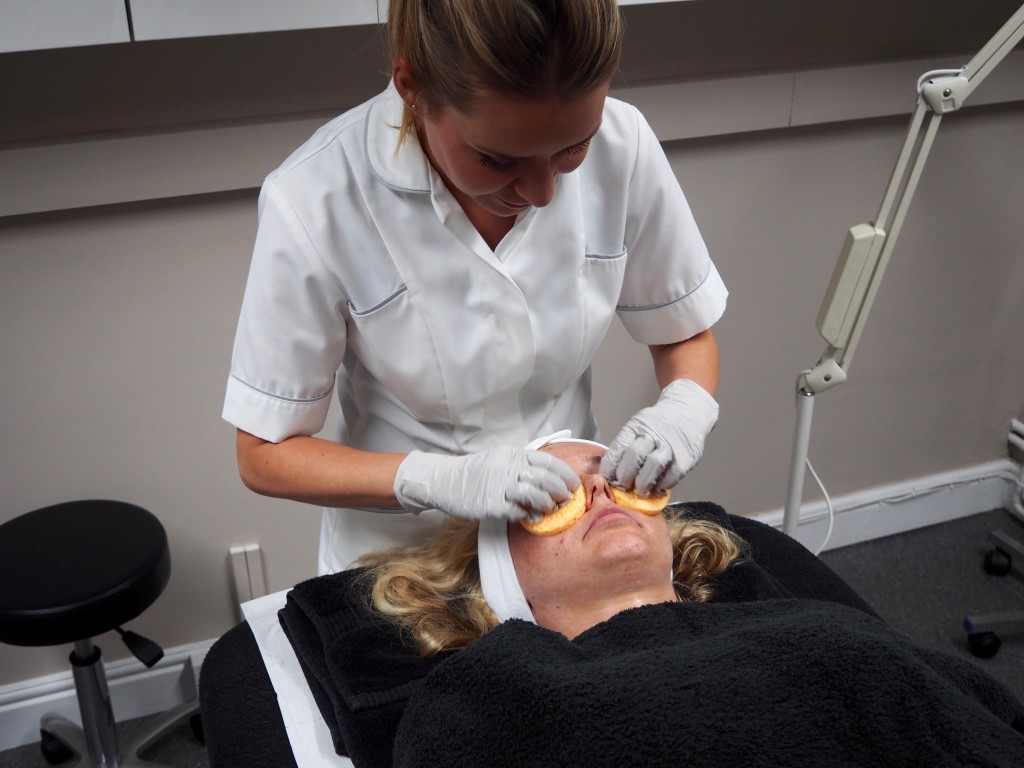 If you haven't heard of the iS Clinical Fire & Ice facial, it is said to be a favourite of Gwyneth Paltrow, Halle Berry and even Michelle Keegan, and is termed 'The Red Carpet Facial'. It is based around two masques; one fire and one ice. The 'fire' treatment is a resurfacing mask with glycolic acid, critic acid and retinol which acts as a mild peel. It is described as 'fire' as it can feel very hot on the skin due to the active ingredients and as such you are only allowed to use for a maximum of 5 minutes. I couldn't feel anything for the first two minutes, then I felt some slight tingling on the areas where I had breakouts and around the edge of my nose, but it was by no means uncomfortable. Lucy removed it after three minutes with it being my first treatment. To me, the masque smelled quite sweet, almost like a sugar baking mixture which is due to the sugar cane extract. It is worth noting that I regularly incorporate acids into my skin care regime; Alpha H a couple of times a week and Pixi Glow Tonic daily, so my skin is used to acid exposure. If you don't use acids at home, I think you'd definitely feel it more than I did.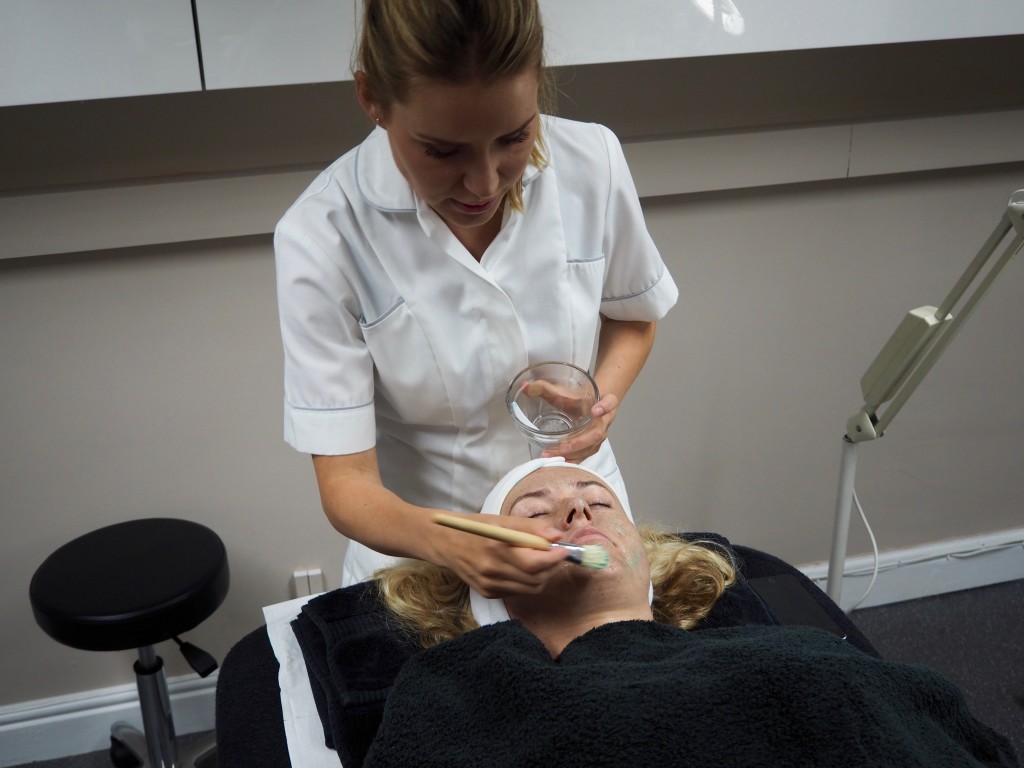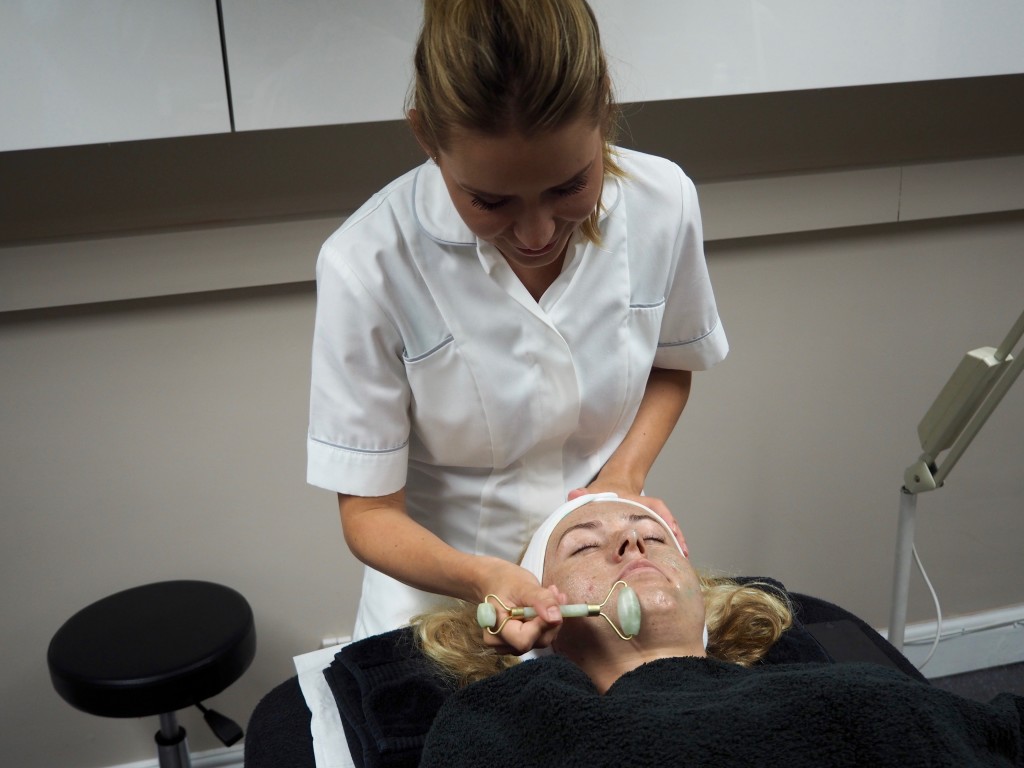 The second masque is the 'ice' part of the treatment, and this was definitely my favourite part as it felt amazing. Lucy applied the masque which is made up of hyaluronic acid, so extremely soothing and moisturising. The masque is applied then the skin is rolled with a jade facial roller that has been kept in the fridge, and oh my, it feels wonderful! I could have stayed there for an hour just having this done. This masque is left on the skin for 10 minutes, before being removed. Finally the skin is treated with skincare products from the iS Clinical range and you're good to go.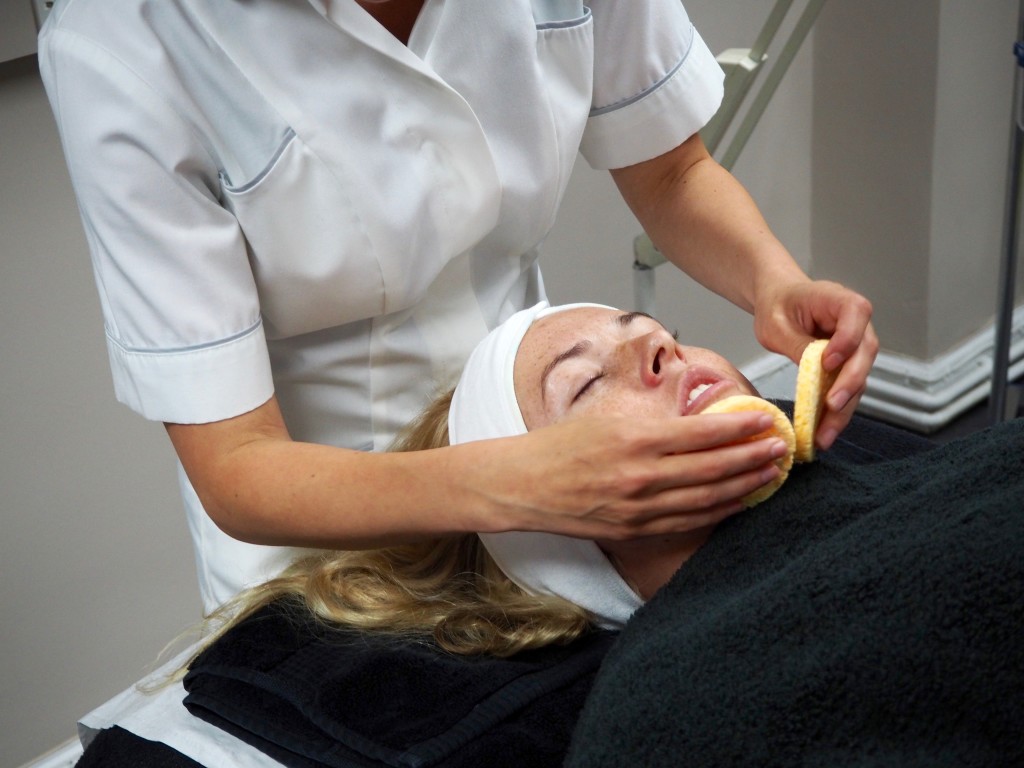 When Lucy handed me the mirror, I was impressed at the lack of red in my skin, as I'd read prior to having the treatment, that some people are left very red. My skin was glowing and radiant. I have one annoying line on my forehead and this definitely seemed less visible. My skin felt as if it had been 'tightened', something I've never experienced before.
The benefit of the treatment is that the top layer of skin is removed, which the skin notes as a mild trauma and therefore gets to work healing it and thus producing a collagen boost. It is said to leave a clearer and tighter complexion (definitely) that is more radiant (agreed) and youthful. I think I'm still a little young to notice the 'youth' enhancing part to any great extent (I'm 27), but the annoying line I do have, was definitely less visible.
If you have an event to attend and need a glow boost, I'd definitely recommend you try the iS Clinical Fire & Ice facial, but make sure you have the treatment one day before, just in case you are left a little red from the first masque. I will definitely be back for another treatment and I'd like to incorporate some of the iS Clinical products into my daily routine.
I was offered this treatment in exchange for a review, however all views are honest and my own.
Have you heard of the iS Clinical Fire & Ice facial? Would you try it?
Lauren x