Over the last couple of months I've been restocking my skincare with some all time favourites, whilst also purchasing some products I'd not tried before. This is going to be a pretty lengthy post, so you may want to grab yourself a cuppa and perhaps your credit card too…
Skincare Haul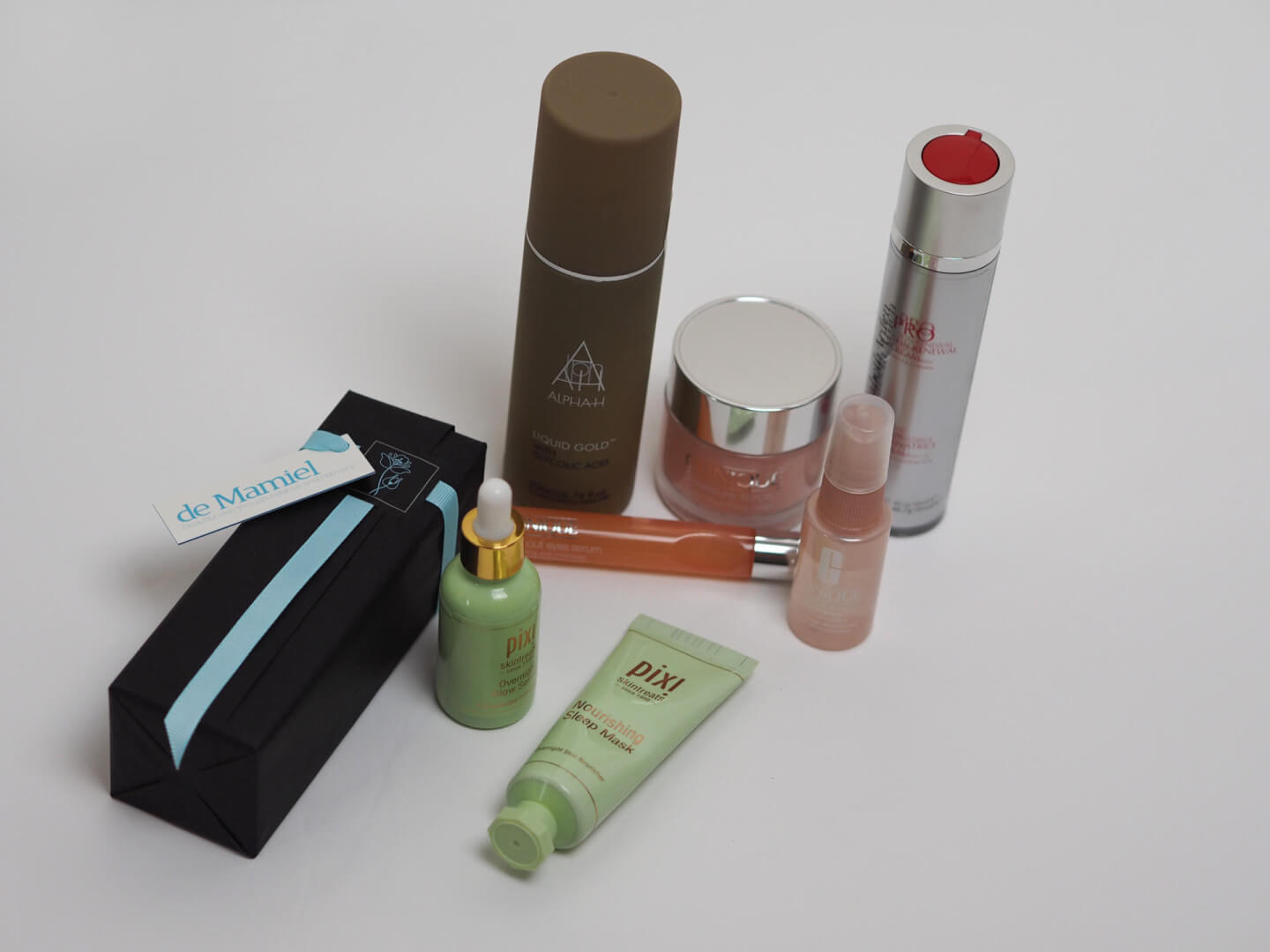 Elizabeth Arden Pro Renewal Cream £51
I attended an Elizabeth Arden Pro event at my local salon, having not come across the 'Pro' line before, I was eager to see what was on offer. These products are hi-tech, including acids at a higher strength than you'd usually find on the high street and include a lot of patents. I spoke with my regular therapist to see which product she would recommend for me, and she recommended the Renewal Cream. This is a moisturiser which you can use twice a day, which I did initially, however thought it might be too much. I've been using it when I've had breakouts before bed, and have noticed a significant improvement in my skin the next morning. This product gave me back the 'tingle' I'd been missing from my 5% glycolic products, a tingle I hadn't felt since I first introduced acid into my routine. This moisturiser is not cheap, however, with the improvements to my breakouts and the realisation that I don't need to use it every day, I actually think this is worth the money.
Clinique Moisture Surge Set
I bought the Clinique Moisture Surge set at duty free in the airport, therefore I've not been able to find you the exact one I have bought. This is my third repurchase of the Moisture Surge moisturiser and the first time I've tried the Face Spray, and Eye Serum. The moisturiser is more of a gel than a cream and your face feels instantly refreshed upon use. I prefer this as a morning moisturiser as it is light and quickly absorbed, making it a great base for makeup. This has been a great product over the warmer months and I hope it will be rich enough to take me through the winter too. A little bit goes a long way, especially if you've used the face spray first, so the product will also last you a long time. I've only recently gotten into face sprays/mists and I do really like this one as you get a really good coverage from just one spritz, it feels wonderful after a hot cloth cleanse and the moisturiser sits beautifully on top. I've never used an under-eye serum before either, but I think I may be converted. The metal ball applicator feels incredible on tired and puffy eyes and definitely makes me feel more awake. I'd recommend all three of these products and will most likely repurchase again.
Pixi Overnight Glow Serum £26 & Pixi Nourishing Sleep Mask £18
I'd only ever used the Pixi Glow Tonic, which I really like and recommend to everyone, so I was intrigued to try some more of the Pixi range. M&S had a 20% offer for their loyalty card holders so I decided to try Pixi Overnight Glow Serum and Pixi Nourishing Sleep Mask. I've only used both products together twice so I don't feel I can give you an honest review just yet. On first impressions, the dropper for the Overnight Glow Serum is pretty poor – you're lucky to get one drop out of it, but a little bit goes a long way. I didn't notice anything particularly stand out about either product, but I don't feel I have used them enough yet to actually see anything, so I will be back with an in-depth review once I've used them for a few weeks.
Alpha H Liquid Gold £46.95 (supersize)
I've been using Alpha H Liquid Gold since the lovely Catrine sent me one to try, I'm actually still on the same bottle as I only use it once or twice a week (if that) so I thought it was about time to renew the product and also bought this when there was 20% off at M&S. I use this product whenever I have a breakout or my skin is looking 'dull' and with this you can certainly tell you've used it by the next morning. I really find that Liquid Gold helps to heal and clear up my breakouts and redness. Recently I have been favouring the Elizabeth Arden Pro Renewal Cream over this, but I will most likely mix them up. If you've not used acids before, I'd recommend starting with Pixi Glow Tonic and working up to Liquid Gold.
De Mamiel Pure Calm Cleansing Dew £50
I'd not heard of this brand prior to watching a Caroline Hirons YouTube video, but I bought De Mamiel Pure Calm Cleansing Dew purely on her recommendation. This is pricey, it is beautifully packaged and I'm yet to open it despite buying it two months ago. I tend to stick with one cleanser for a morning or evening and stay with it until it runs out, I've promised myself I will open this when my Tata Harper oil cleanser runs out. Once I've used it for a few weeks I will be back with a full review.
Have you tried any of these products?
Lauren xx