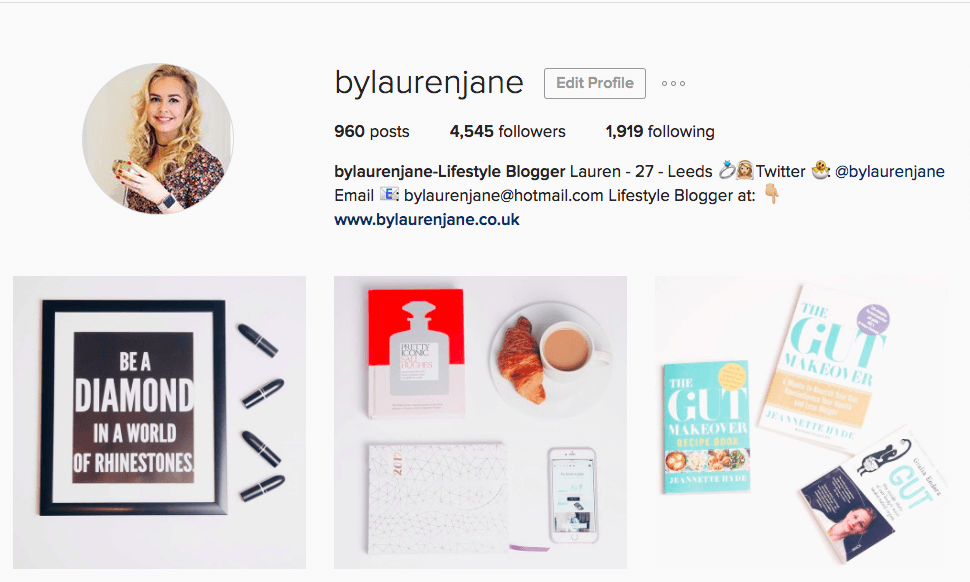 Instagram feeds to follow in 2017 seems like the perfect post right now. The reason being is that Instagram is fast becoming my favourite social media channel. Previously Twitter was my favourite because you can interact easily. I now find a lot of inspiration from Instagram and have met a lot of great bloggers through Instagram Pods (let me know if you'd like a post on Instagram Pods). I want to share a little love with these ladies, as well as other I thinking are absolutely slaying it on their Instagram feeds. Settle in, it's going to be a long list…
Instagram Feeds To Follow in 2017
Below you'll find a link to each account, a sneaky peak and a minimalistic description (I love minimalistic IG accounts too!)
sophieeggleton – Arty, Colourful

thefashionfictionary – Fashion, Colour

alajode – Fashion, Fitness, Inspiration

katieomakeup – Makeup

americanbrit212 – Makeup

ellenorsworld – White, Fashion, Interiors

lucy_earnshaw – Colourful, Food, Fashion

allydigitaldiva – Moody, Fashion, Yorkshire

aforteforfashion – Moody, Fashion, Travel

shelleyannem – London, Fashion
sunnydei – Fashion, Yorkshire & Gluten Free Recipes!

mixed.hues – Eclectic, Fashion, Colourful

alicespake – Moody, Fashion, Lifestyle, Makeup

ladywritesblog – Colourful, Makeup, Lifestyle

kayleighjcouture – Fashion, White

ladyskidmore – Saratoga County, Family

So there are my Instagram feeds to follow in 2017, which are yours? Share the love and let me know in the comments below!
Lauren xx