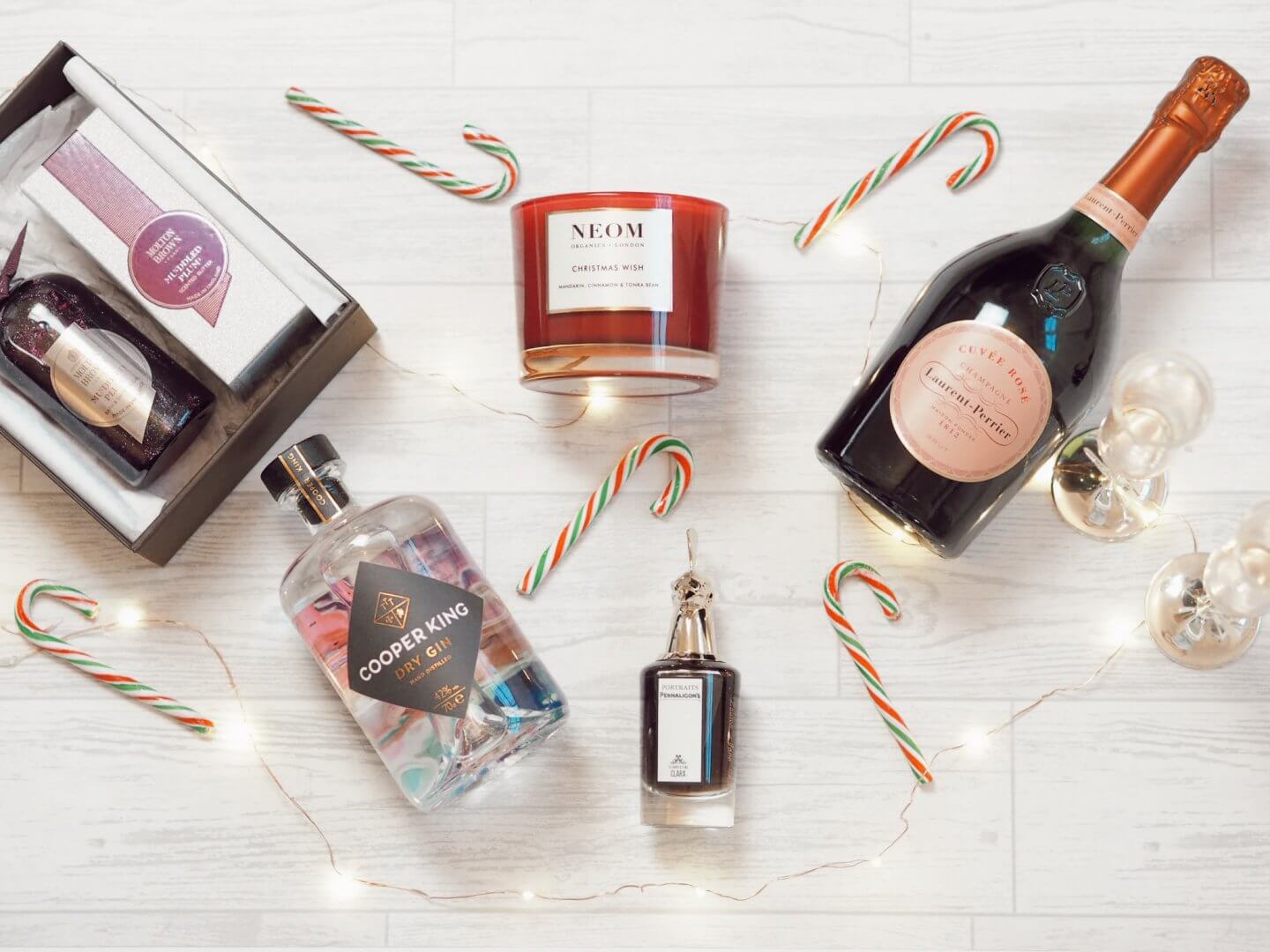 As I've said in previous gift guides, I often but gifts for my loved ones that I know they wouldn't buy for themselves. This gift guide will help you find a little luxury gift for your loved ones. I know I'd love to receive any of these, and I'm sure your loved one would to.
A Little Luxury
A decadent bottle of champagne always spells Christmas to me. Laurent-Perrier Rose is my favourite champagne and the bottle is absolutely beautiful. If you fancy pushing the boat truly out, a pair of stunning flutes such as Vera Wang Love Knots. I received mine as a gift from my husband and I adore them.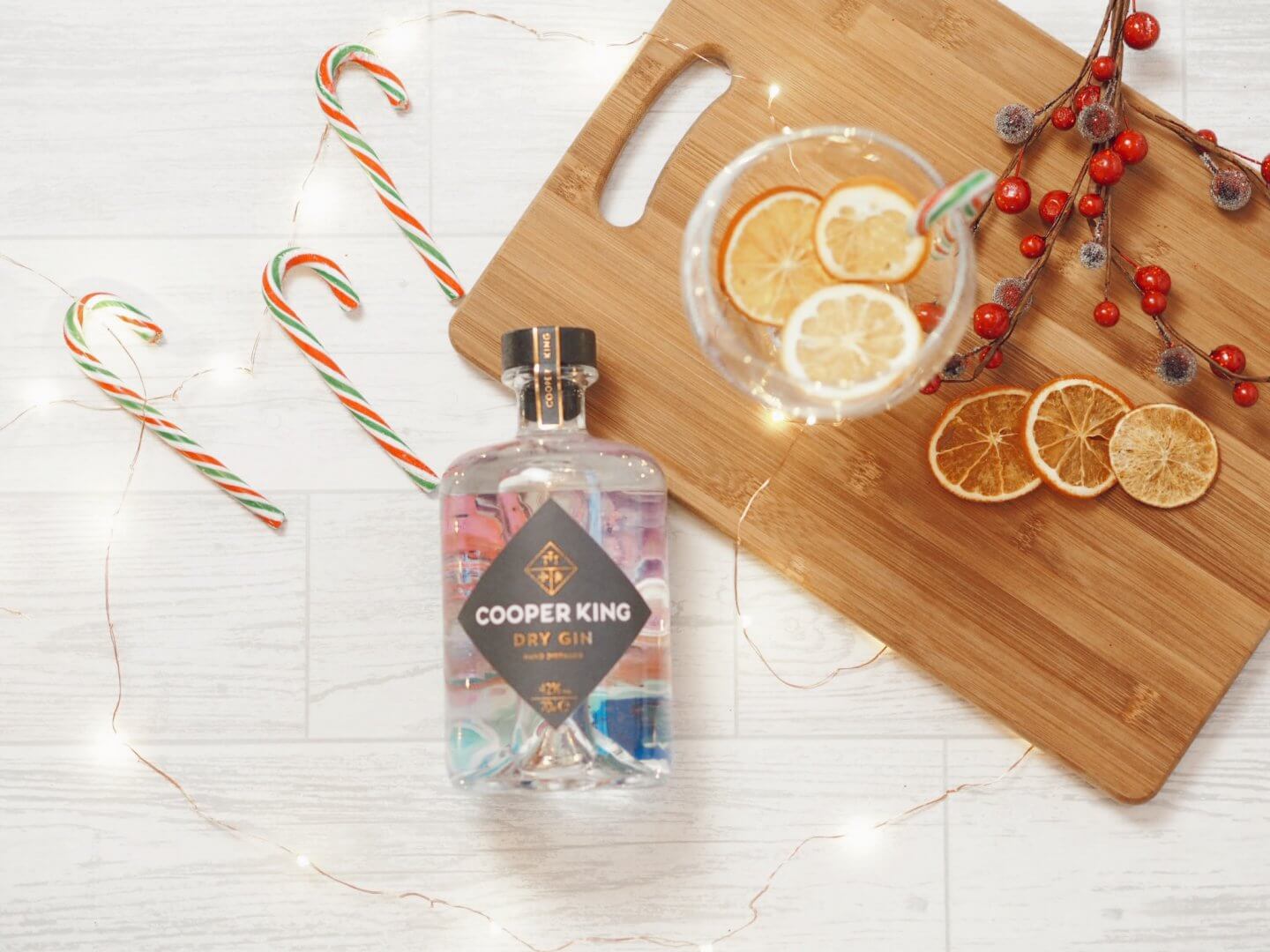 Gin is the drink of choice at the moment, described as a 'game-changer', Cooper King Dry Gin* is the perfect choice for the gin lover in your life. The gin is lovingly hand distilled, bottled and labelled in Yorkshire. For every bottle of Cooper King Dry Gin sold, 1 square metre of woodland is planted through the Yorkshire Dales Millennium Trust partnership. Incredible!
You all know my love of Molton Brown; I featured some products in my last gift guide, but this time I'm sharing the very luxurious, and limited edition, Muddled Plum. Bath & Shower Gel* paired with the Scented Glitter* will have your loved one smelling delicious and feeling well and truly spoiled this Christmas.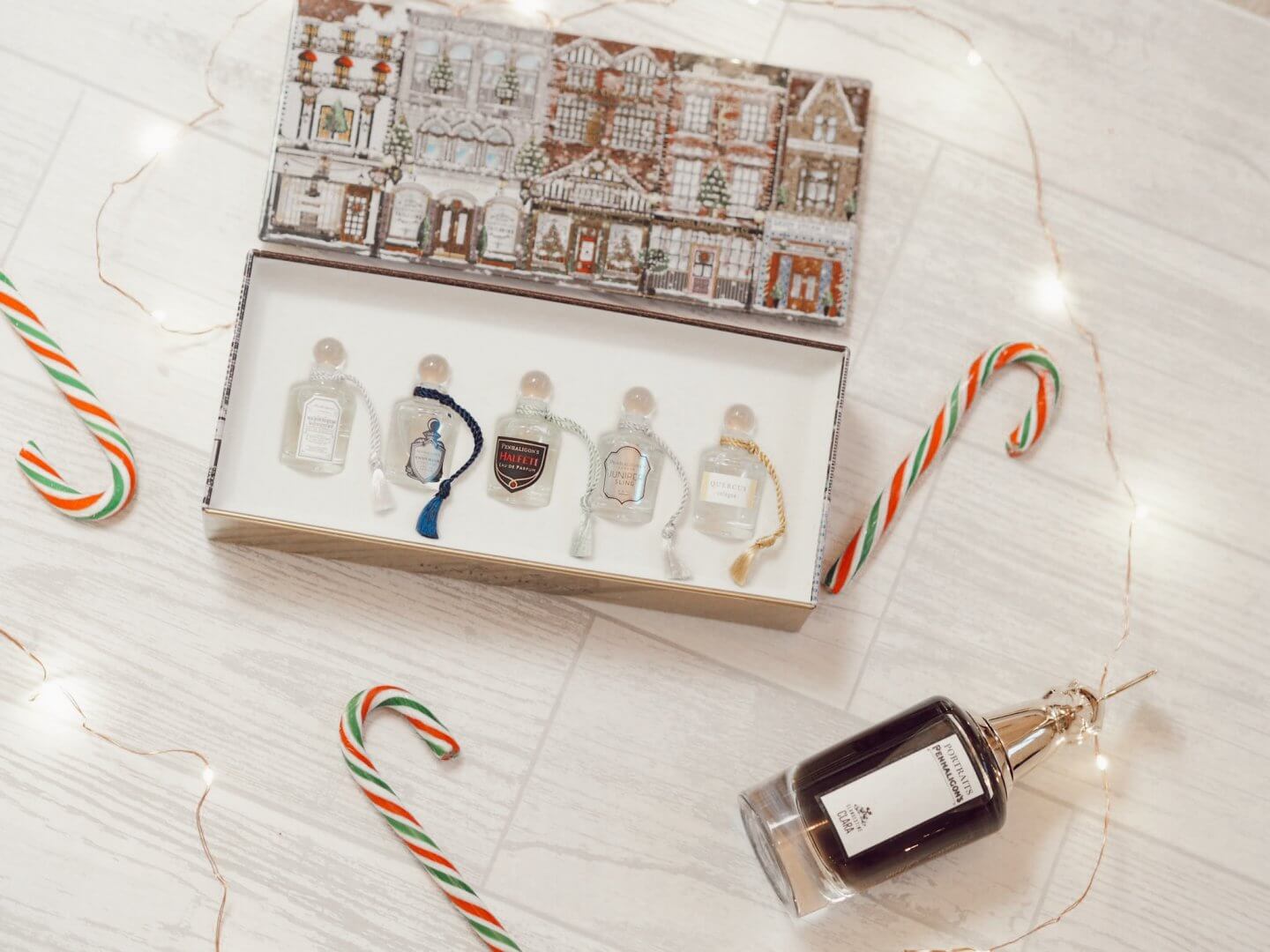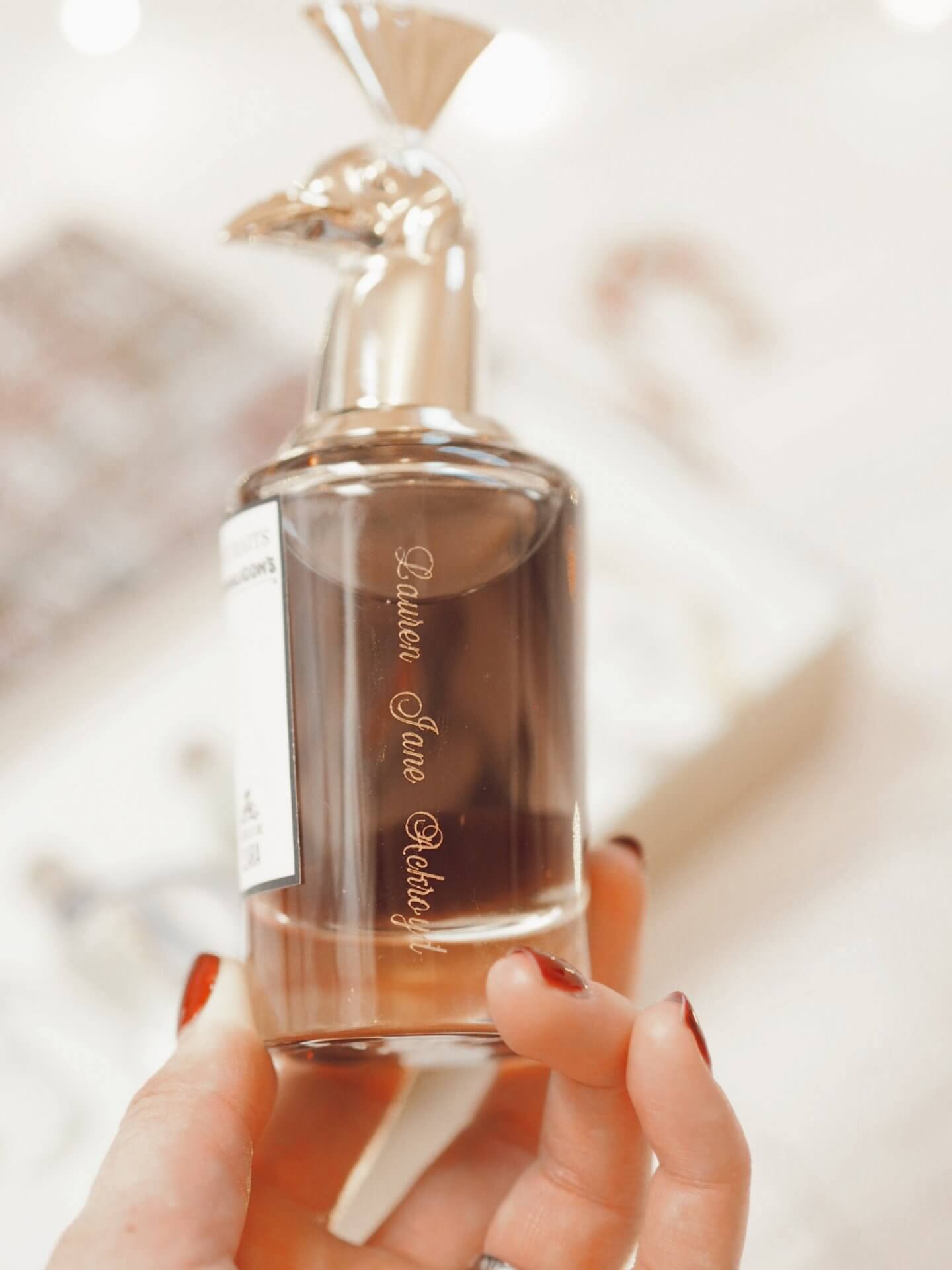 Sticking with delicious scents, Penhaligon's is completely luxe. I was recently invited into store for a fragrance profiling. The scent I picked was Clandestine Clara*, which is part of the Portrait's collection. She is Lord George's mistress and takes the form of a peacock. If you don't know the story of the Portrait's collection, you really must visit the store. Their fragrances are far more exclusive than your usual perfume. Penhaligon's also offer an engraving service – who wouldn't want their name engraved on their perfume?
Penhaligon's also offer great gifts, their sets with five miniatures is a great way to introduce your loved on to the brand. I've feature the Festive Fellow* gift set, which contains five miniatures. I know Andrew will love it.
Last, but by no means least, is a gift from my beloved Neom. A three wick candle is always far more luxurious than your regular one wick, making it perfect for a Christmas gift. I've featured Christmas Wish*, which contains fragrances of mandarin, cinnamon and tonka bean. It smells incredible; the perfect festive candle. Presented in Christmas red, you don't really get much more Christmas.
I hope you've enjoyed my Little Luxury Christmas gift guide. Will you be purchasing any or would you like to receive any of the products featured?
Lauren xx
Shop The Post
* PR samples included, all opinions my own.