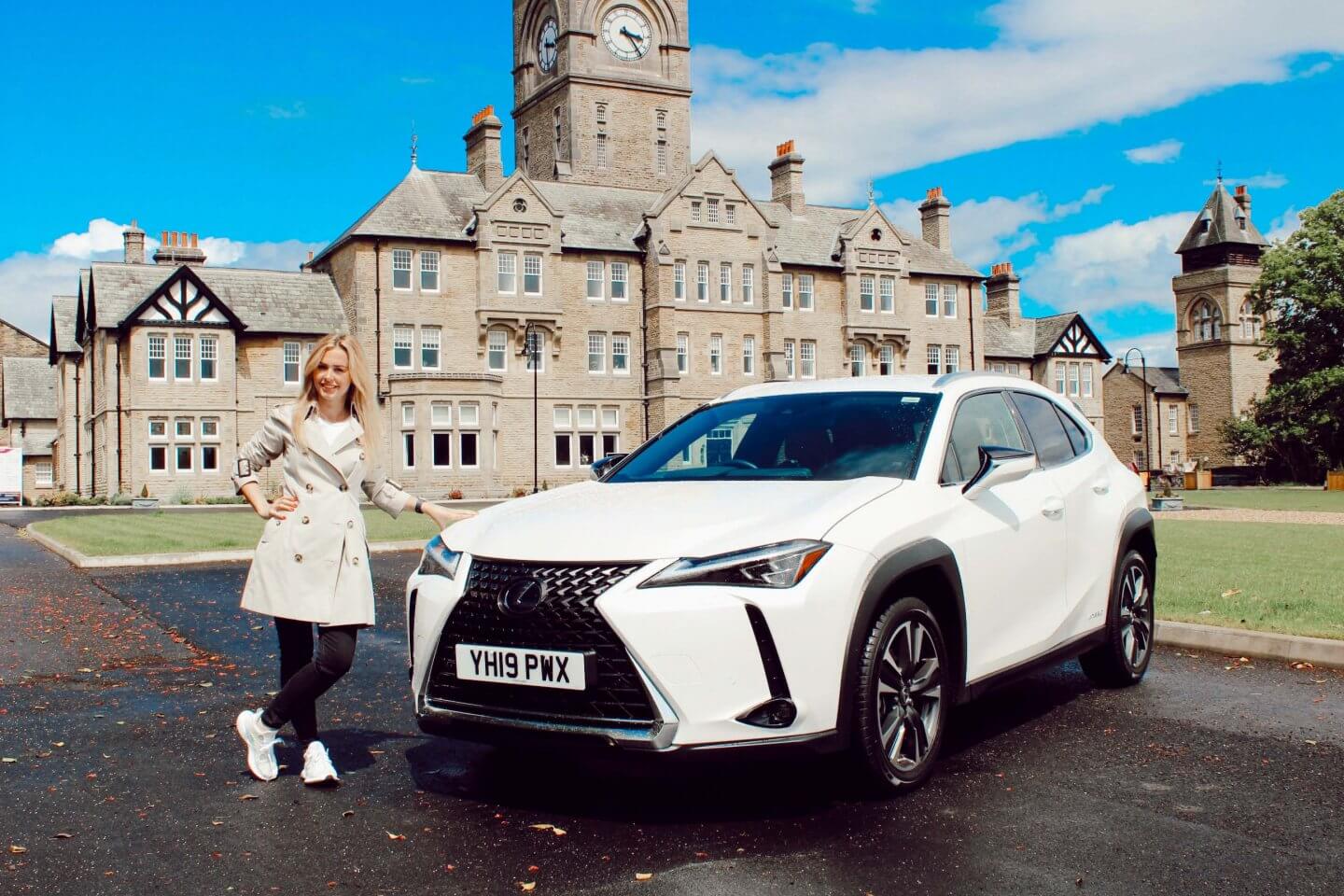 If you follow me on Instagram, you'll know that at the end of May I borrowed the all-new Lexus UX from Lexus Leeds which is part of Vantage Motor Group. We picked up the Lexus UX from the Leeds showroom for a long weekend. It coincided with my husbands birthday, so we made the most of it and had three days out over the bank holiday weekend.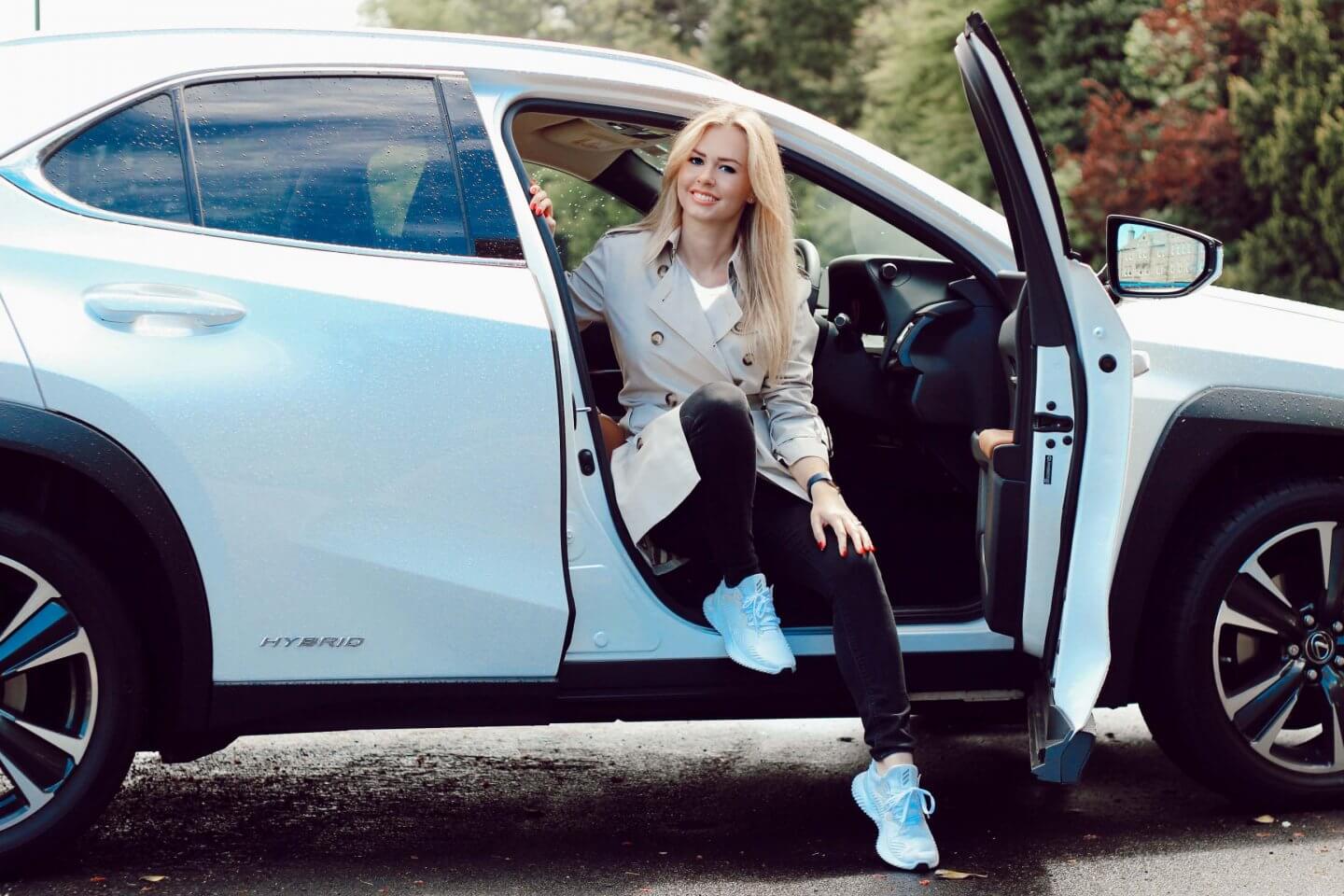 The Lexus UX is a self-charging hybrid, new to the Lexus range for 2019 and marketed as their compact SUV. It's compact, but by no means small, there was more than enough space for us and definitely suited our lifestyle. The model we borrowed was the UX Premium Plus with Tech and Safety Pack. This meant our model had lots of extras such as leather seats, blind spot monitor and head-up display (which I particularly liked). The standard model includes navigation and a rear view camera, which I was impressed with as I've only ever found these to be paid for extras.
On the Saturday we headed to the Great British Food Festival at Harewood House which Lexus kindly supplied us tickets for. We wandered around the beautiful grounds, exploring the many stalls and bought treats from the artisan bakery. You have to park off-road for events at Harewood and the car comfortably sailed through the long grass. Sunday we headed to Harrogate for Sunday lunch and it was a chance to put my foot down on the faster roads. The car was surprisingly nippy and I liked the engine feedback when your foot hit the floor, even at 60mph.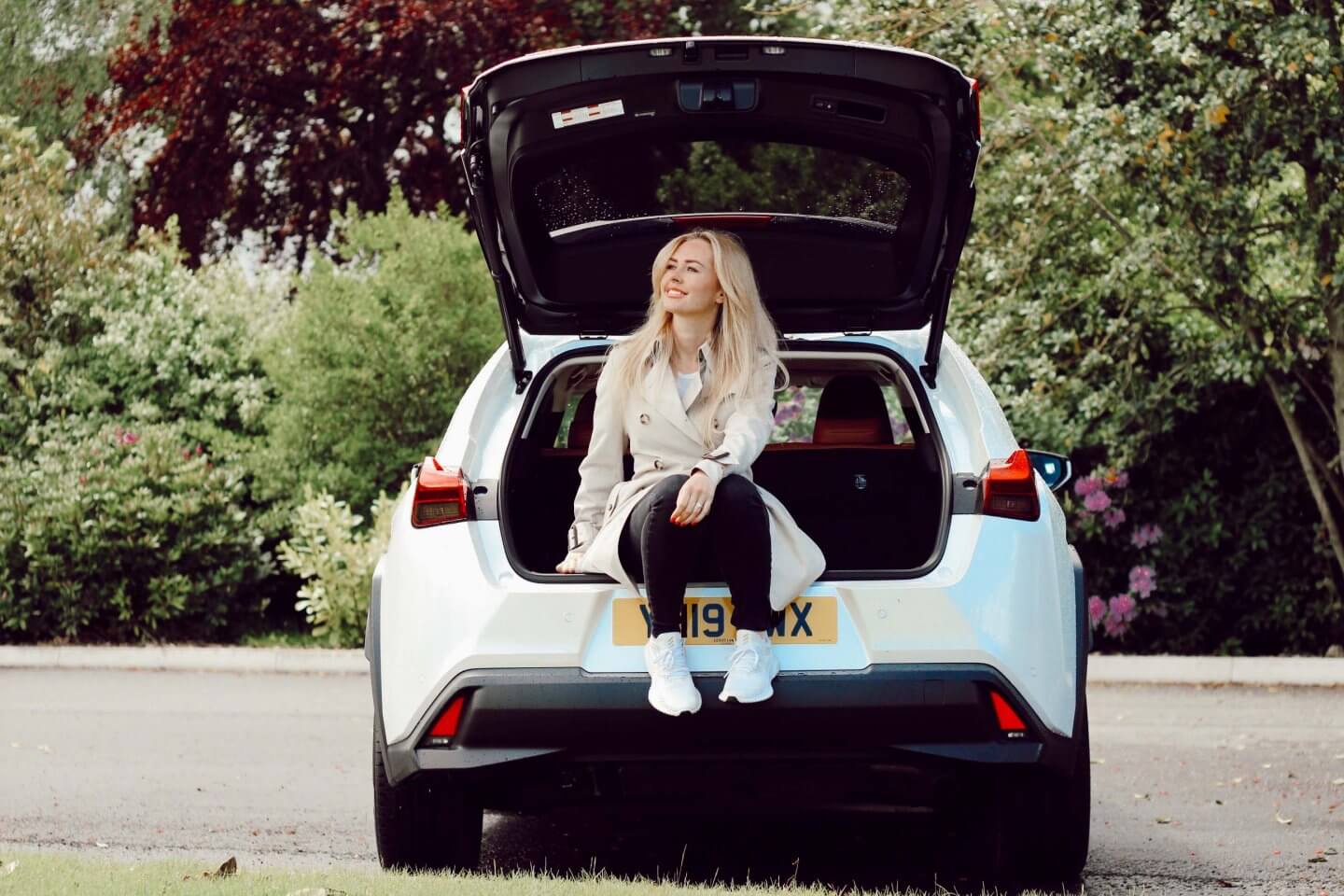 We decided to head out to The Courtyard Dairy near Settle for our Bank Holiday Monday. Again this was another opportunity to test out the car on various roads. I found the UX to be very comfortable, both to drive and as a passenger, even when we got stuck in an almighty traffic jam heading home. Despite all this driving the petrol gauge barely moved, so the fuel economy definitely impressed us.
My favourite feature was the head-up display, which you can see on my Instagram highlight 'Lexus UX'. I really liked the extra little details; the stitching on the black leather was the same colour as the interior leather and the remote touch interface. The power back door was also a great feature; the boot closes at the touch of a button. Andrew also drove the car over the weekend and thought it handled the road well and was responsive. He really liked the blind-spot sensors and just really liked the look of it too. The UX has also just been awarded the highest safety rating by Euro NCAP. We both said we'd consider a Lexus next time we purchase a new car.
Thank you to Vantage Motor Group for letting me borrow the Lexus UX for the weekend. This was in exchange for a blog post, all opinions are my own.
Lauren xx