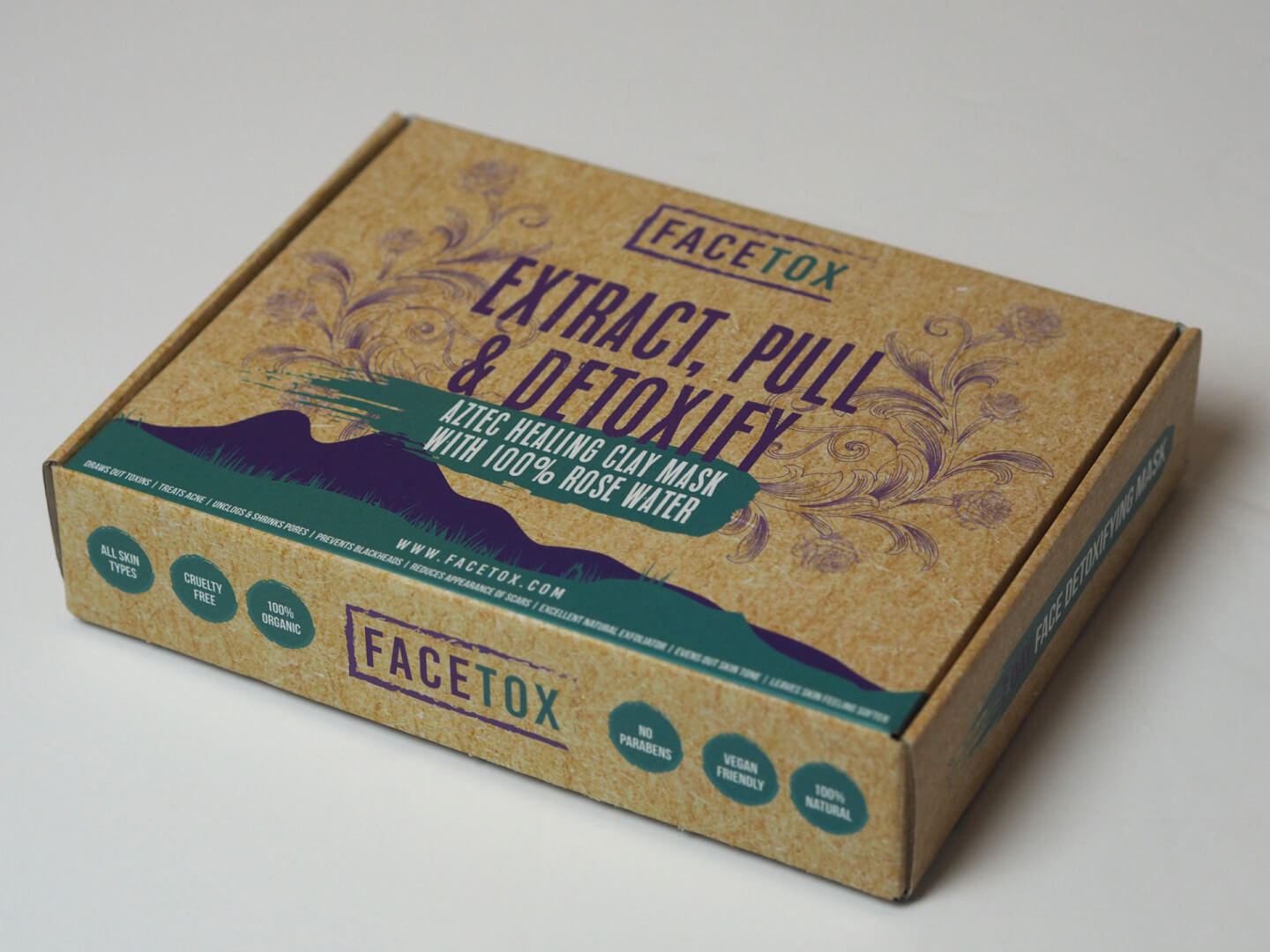 Facetox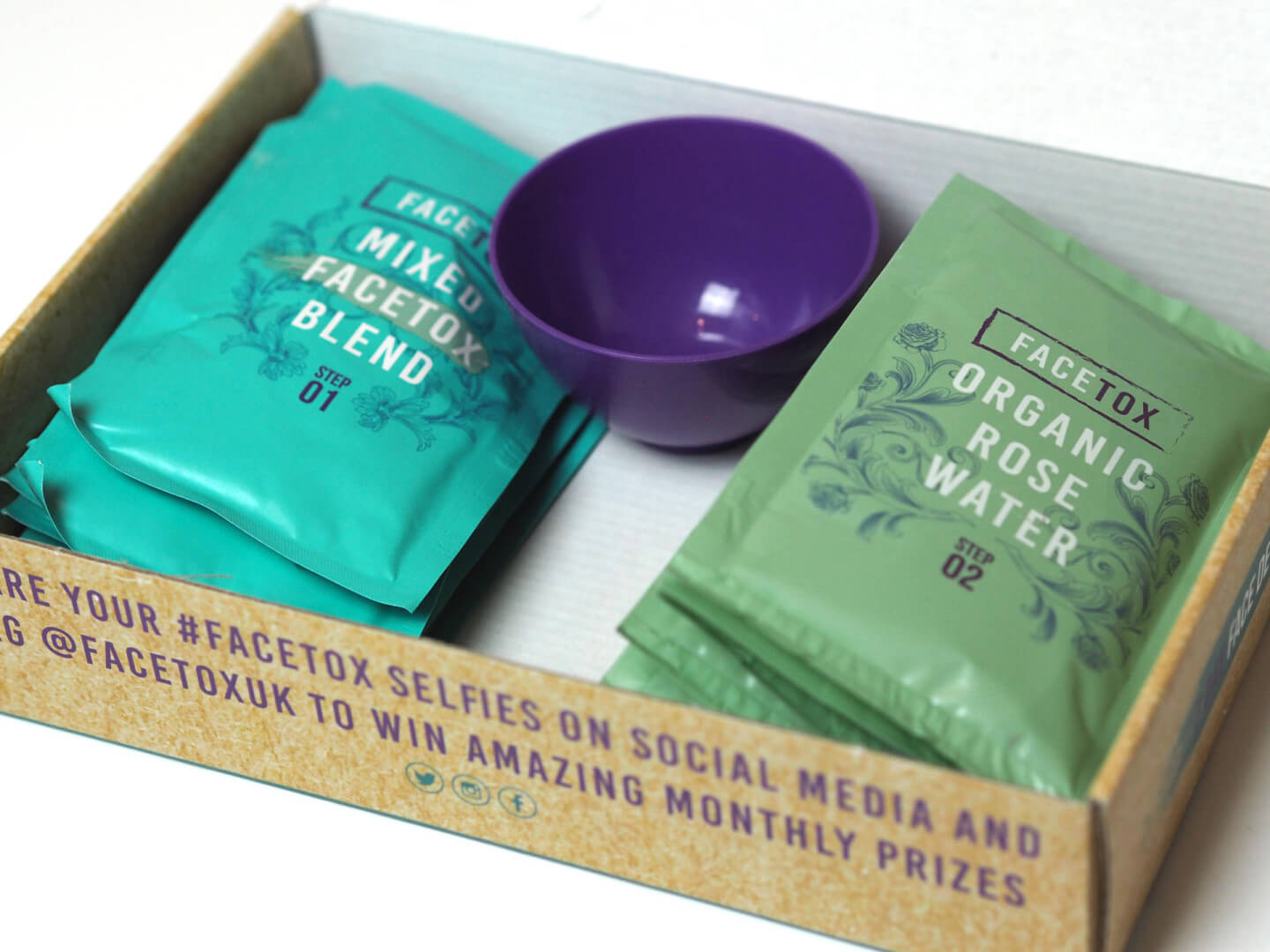 You may have already heard of Facetox as celebrities and bloggers alike have fallen in love with it, therefore you can find it all over Instagram. This is a clay mask, that is organic, cruelty free, paraban free and vegan friendly. The mask is said to extract, pull and detoxify your skin and to be suitable for all skin types.
How Do You Use Facetox?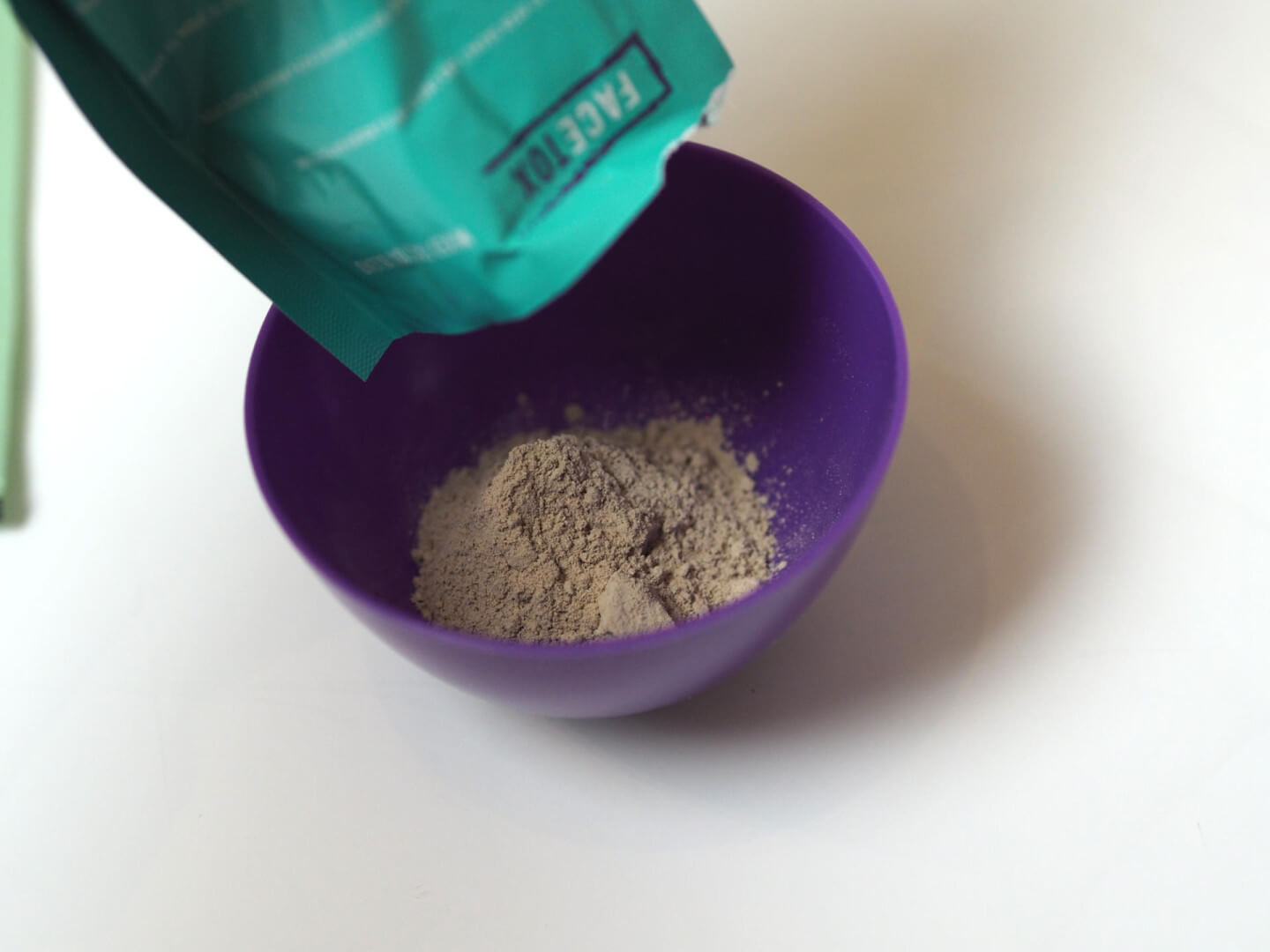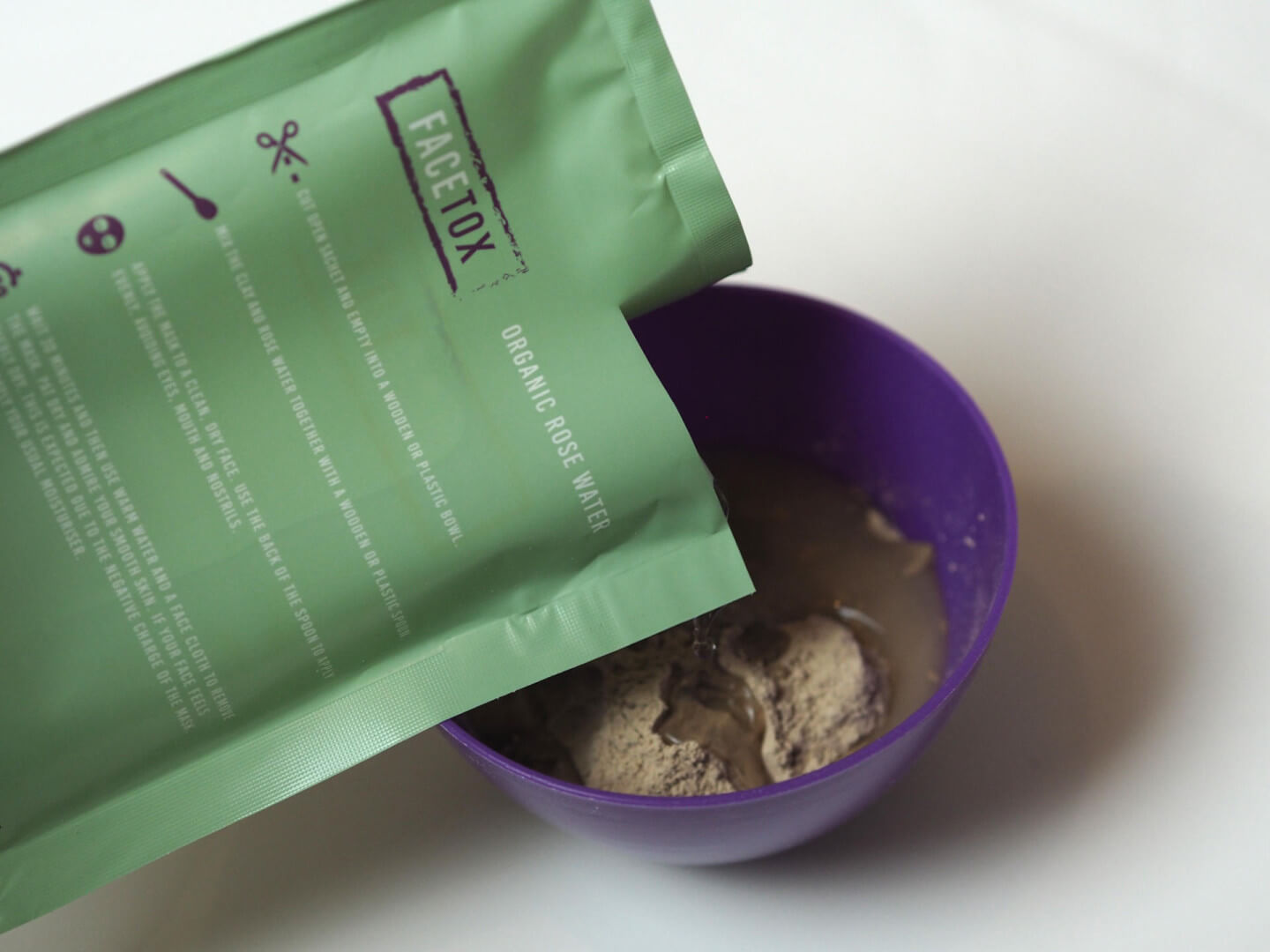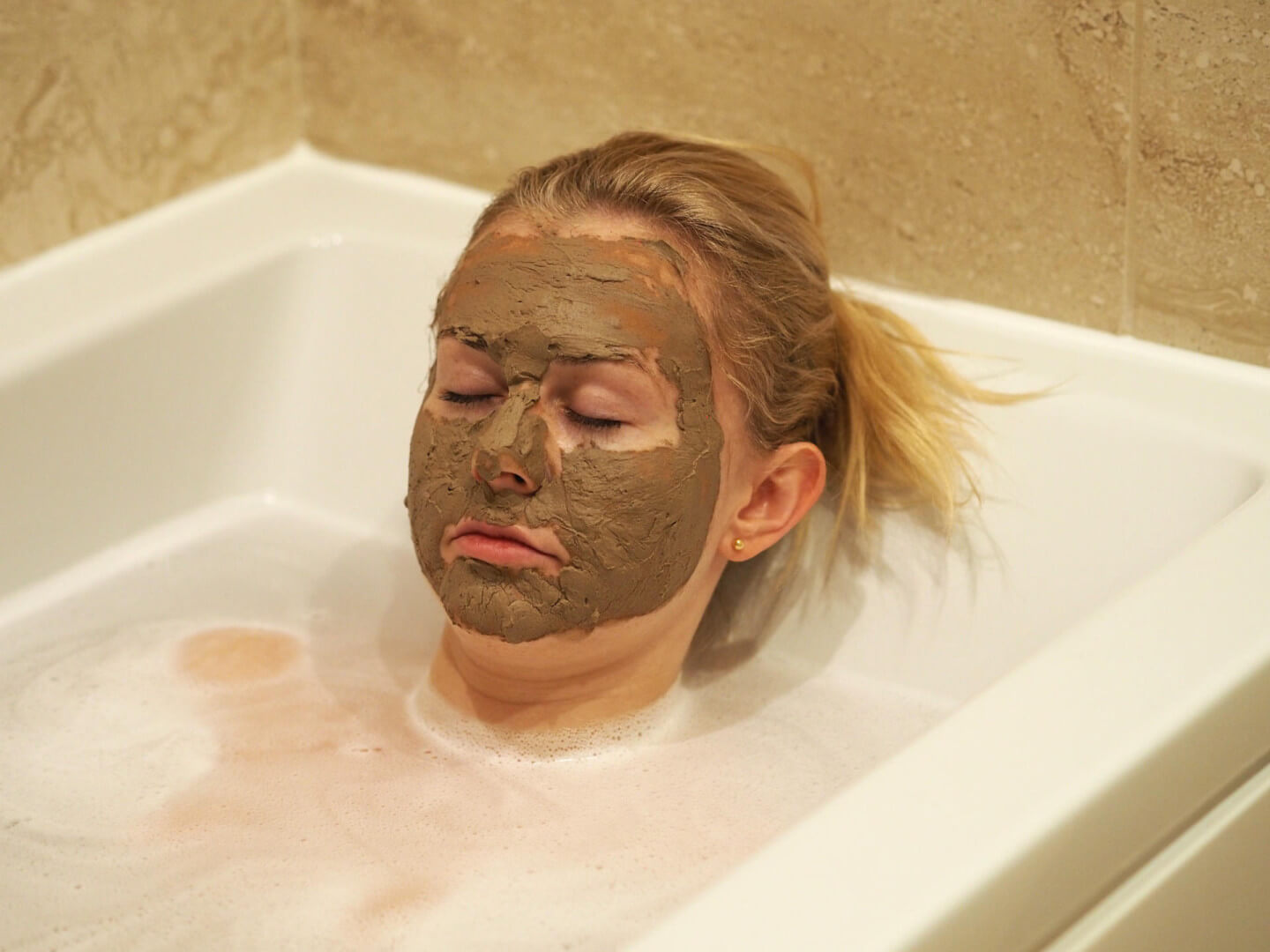 I was intrigued by the fact that you mix the mask yourself; one sachet includes the clay in powder form, the other is 100% rose water. You're supplied with a bowl and mixer, so it couldn't be easier. As the sachets appeared to be single use, the first time I used the face mask, I tried to put as much of the product on to my face, which wasn't the best idea come to try and wash it off!
You are advised to leave the mask on for 30 minutes in total, but to build up to this. I applied the mask, and got into a hot bath for my Sunday evening pamper session. I could feel the mask tightening, as expected, but after five minutes, the sensation became more itchy than tightening, so I decided to wash off the mask after around ten minutes. I was a little worried about my skin given the itchy sensation, but my skin was perfectly fine, so this was clearly the 'pull' that Facetox advises you will feel.
The next time I used the mask, I applied a much thinner layer, as I'd read that you could store the excess mask in the fridge, and I must say it was a lot more comfortable on my skin. I left the mask on for the full 30 minutes and removed with warm water and a face cloth. Now I know that you're advised that your skin may be red, but I was shocked at just how red my skin was; it looked like sunburn. My skin wasn't hot to the touch or uncomfortable at all, it was just bright red. My skin felt very soft and smooth and just a little dehydrated, but was absolutely fine. Facetox do say that it can take another 30 minutes for the redness to fade, and after around 20 minutes it had.
Would I Keep Using Facetox?
Albeit a little worried after the first use with the itchy sensation and the second 'red' result, I've not had any horrid breakouts since using Facetox, and I had been suffering with a couple beforehand. I had a couple of very tiny pimples, post usage, which I always expect after using any product that claims to detox your skin, but nothing like I imagined I would. I definitely believe Facetox has stopped any further breakouts and kept my skin clear since I started using it. I will continue to use the face mask, as part of my Sunday evening pamper session, but only when I'm headed straight for bed after. I've seen some pretty incredible results from using Facetox for those with acne, so I'd definitely be interested to hear how anyone with problem skin has gotten on with the mask.
I was sent a box of 7 day Facetox in exchange for a review, this retails at £24.99, but as always the above opinions are honest and my own. The brand also produce Konjac sponges to remove the masks which I'd definitely like to give a try.
Have you tried Facetox?
Lauren xx