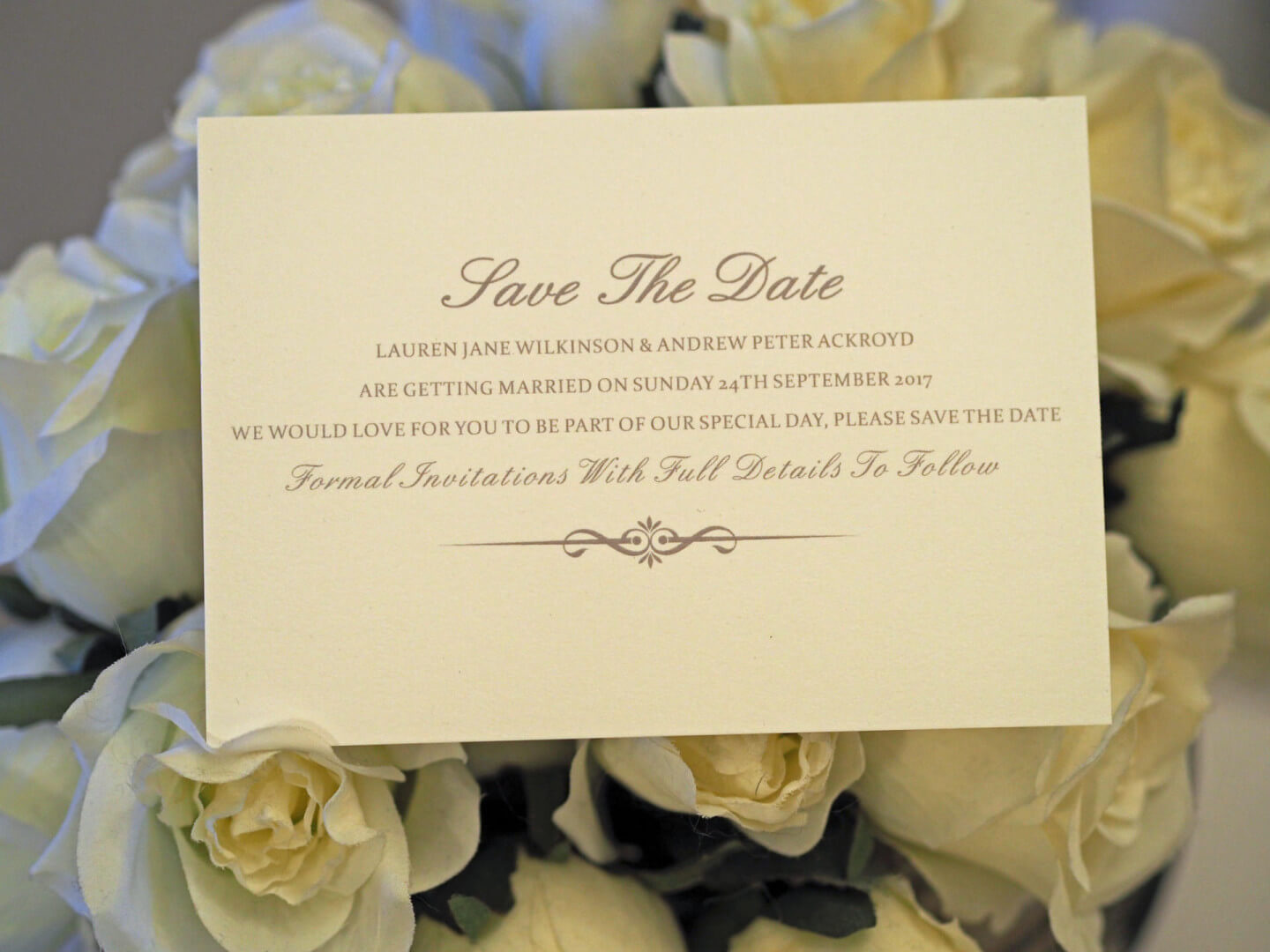 After getting engaged and booking our wedding venue for next year, the next step was to find the perfect save the date cards to send to our loved ones to make sure as many people as possible can make it. The internet is full of companies offering wedding stationary and it hard to know who to trust and put your faith, and money, into. I was contacted by Tree of Hearts* after asking for wedding inspiration on Twitter to see if their services could be of help to us.
As my husband to be is a designer, I knew he would be very picky, but when I fell in love with the simple but elegant 'All You Need Is Love' design, he surprisingly did also. We chose the save the date cards to be postcards, rather than open out, but liked that I was given the option of having either. We were able to change the colours of the font, so opted for silver as we thought this looked more classic and elegant on the ivory card, rather than black.
We toyed with different wording, some humorous and some classic, but in the end opted to go with classic as this is the theme of our wedding. I sent off my order and quickly received a proof from the lovely Yvonne, who didn't seem to mind me going back and fourth three times until they were perfect for us. We ordered 60 cards and they arrived within 3 working days, which I also thought was excellent service. The card quality is excellent and we were absolutely thrilled with the final save the date cards.
We've had lots of compliments from our guests about them so far which is also very lovely. If you have any need to order stationary online, I highly recommend visiting Tree of Hearts; the customer service, quality and pricing are all exceptional.
I received the save the date cards in return for this review, therefore I'd like to say a big thank you to Tree of Hearts. As always all opinions are my own and honest.
Lauren xx