Neom Organics Wellbeing On the Go
Neom Organics have a new offering of mini products, which loyal customers and new customers alike I'm sure will be pleased to hear! The idea is to be able to ensure "Wellbeing On the Go" and they're designed to meet the restrictions of travel. There are two ranges in the handy travel size; Scent to Instantly De-Stress and Scent to Make You Happy.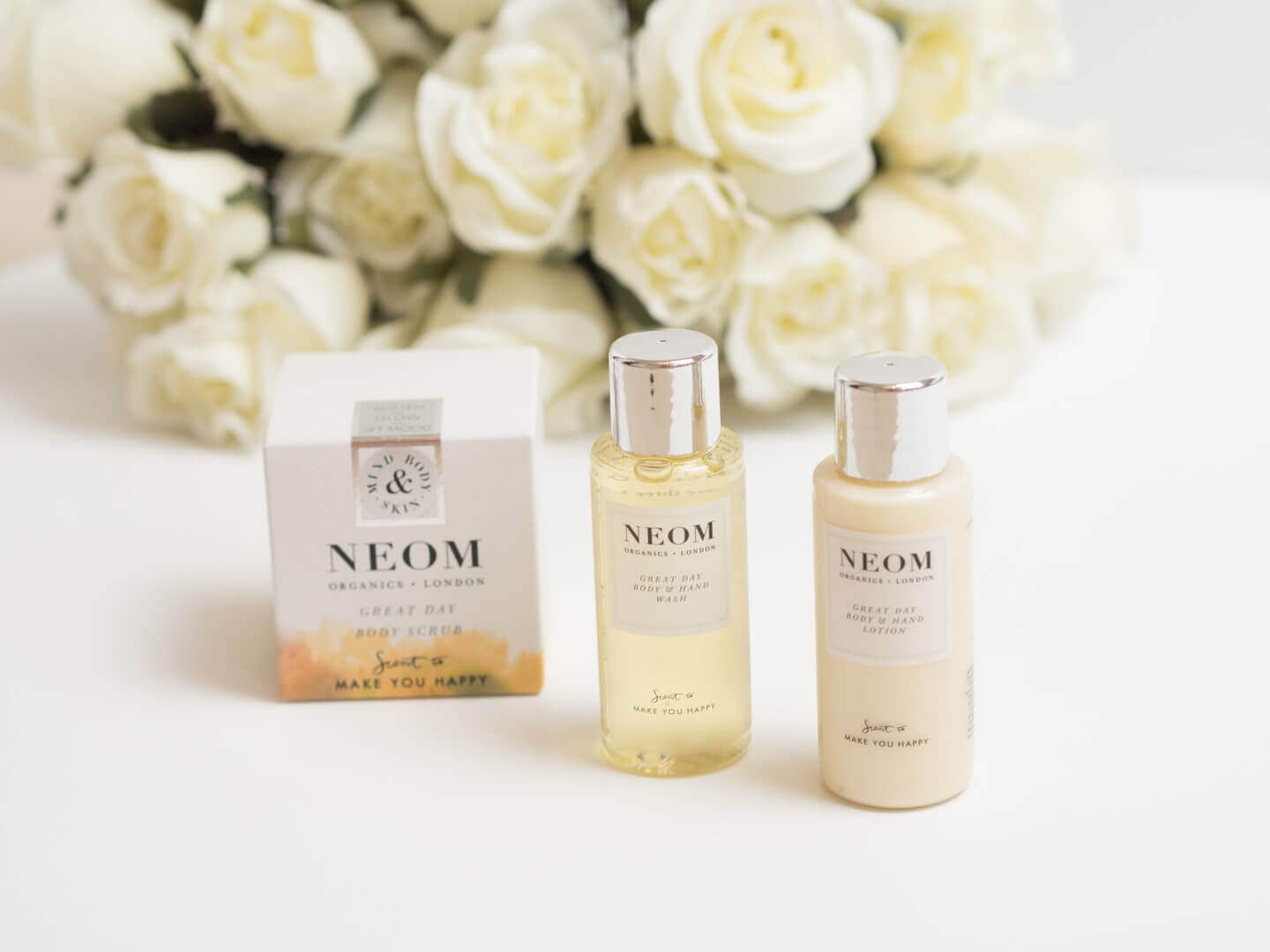 Neom Organics kindly 'scent' me three products from the Scent to Make You Happy range of Wellbeing On the Go collection; Great Day Body and Hand Wash (50ml), Great Day Body and Hand Lotion (50ml), Great Day Body Scrub (50ml). This range has been specifically designed to boost your positivity and lead to a great day as the name suggests. The essential oils within this range include wild mint and mandarin, which are two of my favourite scents, and work surprisingly well together.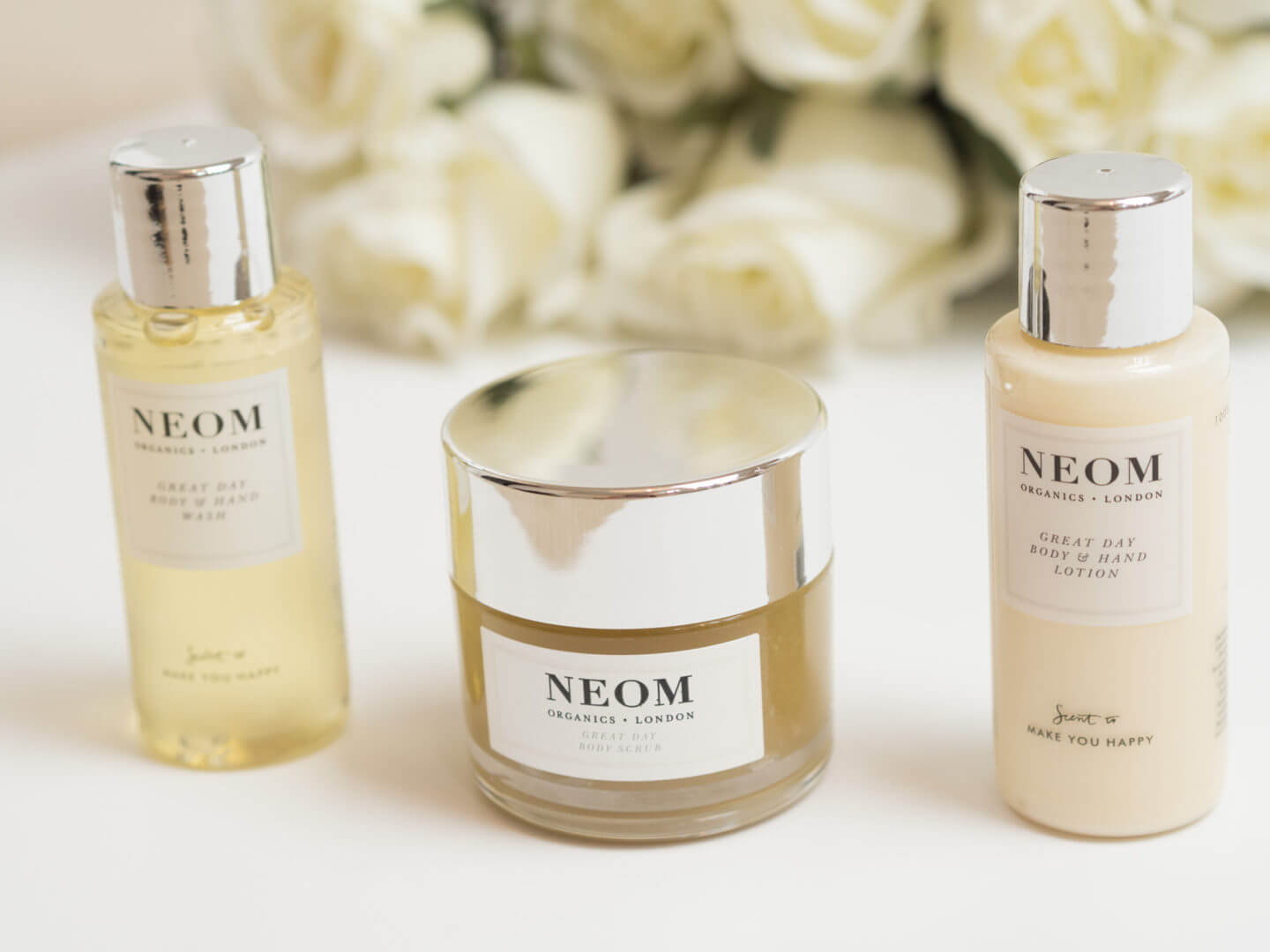 The products smell incredible and I can't wait to use them, but part of me is tempted not to use them as they'd look gorgeous in the bathroom (I'm a sucker for packaging). They're definitely perfect for travelling and I plan on stocking up before my honeymoon in September. I'm not sure about you, but I tend to feel limited to choice when it comes to travel sized products. I don't want to decant my high end products into travel sized containers, as I'm the sort of person who would just waste half of it by spilling everywhere. Other brands tend to only offer travel size in 30ml also, therefore it doesn't last as long. I personally think the Wellbeing On the Go solves the aforementioned problems and I'm sure they'll be best sellers.
If you're keen to try the Wellbeing On the Go range, Neom Organics have an offer whereby you can pick and mix any five products for £32, or they are individually priced at £8 each. If you've not been to the Leeds store yet, I insist that you visit as it is beautiful. There is also now a new Kings Road store.
Lauren xx
Neom Organics provided these products in exchange for review, however as always, all opinions are my own